A quick way to get started in Wavebox is by using a ready-made template.  We have a selection of templates available for you to use, with more on the way.
---
🤩 HELP TEST! Templates will be released in July, but if you're keen to give them a try, here are some example codes to use.  Copy the codes and paste them into the installer (step 2 below).
👍 Existing user? You can try these out by creating a new profile, clicking on 'New Setup', and then pasting the URL into the address bar.
---
Here's how to use a template to get started with Wavebox:
1) Click on a Template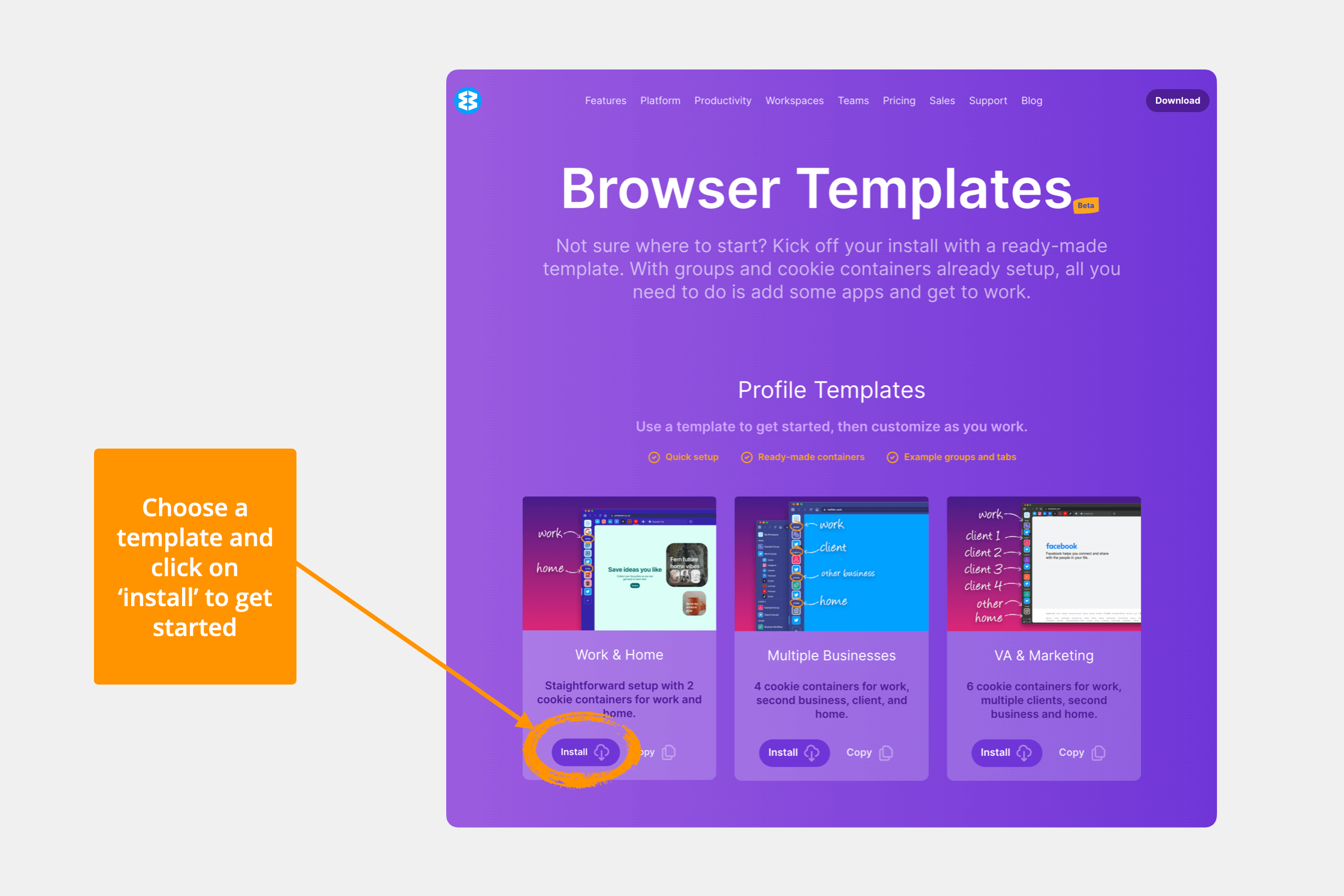 2) Download & Install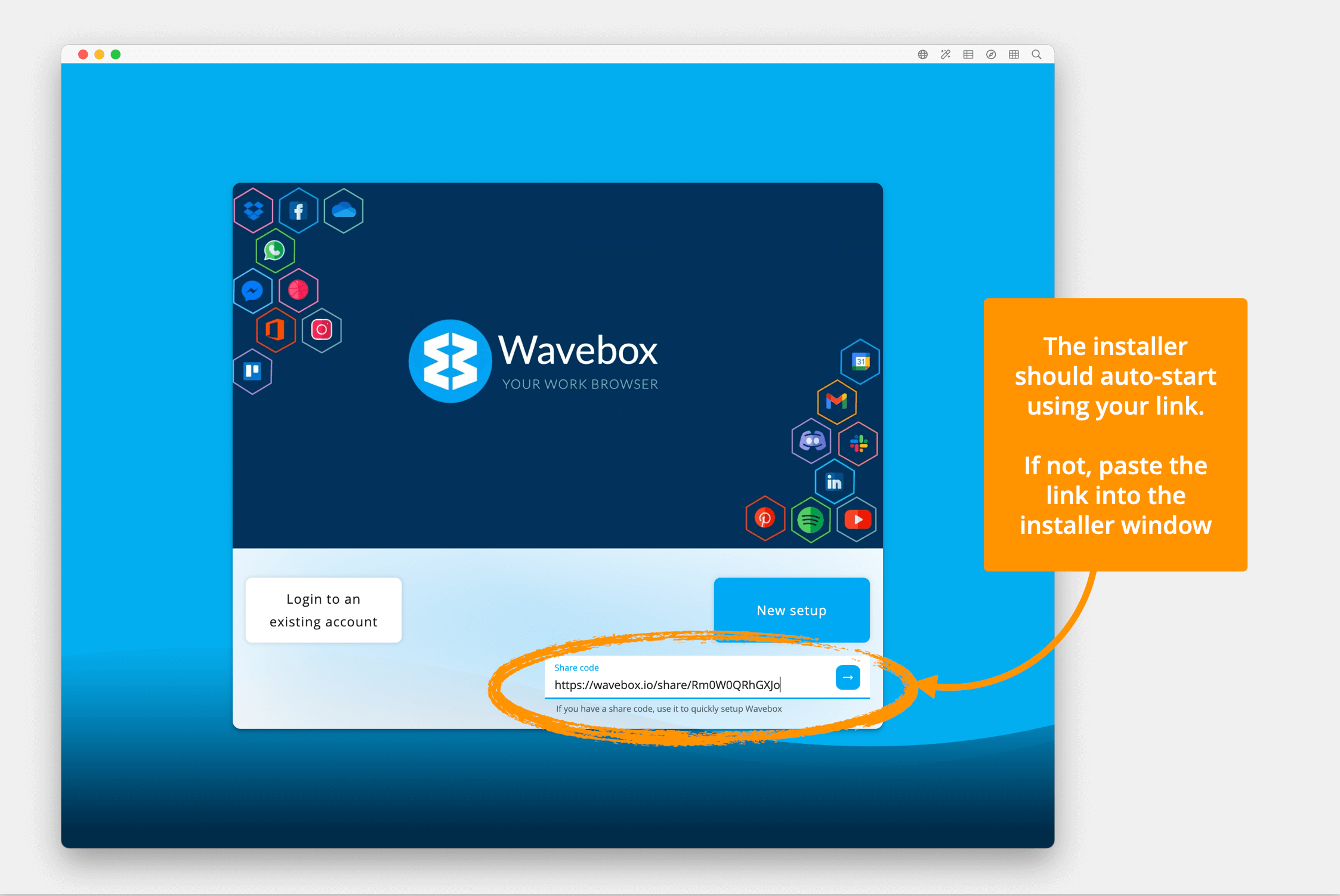 Click the 'Download' button to launch the installer.
The installer will automatically detect the share code. Click on 'New Setup' to continue.
If the code isn't detected, you will see a 'Use a share code' link in the bottom-right corner.  Click on it, paste in the share code, and click on the blue right-arrow to continue.
3) Import the Template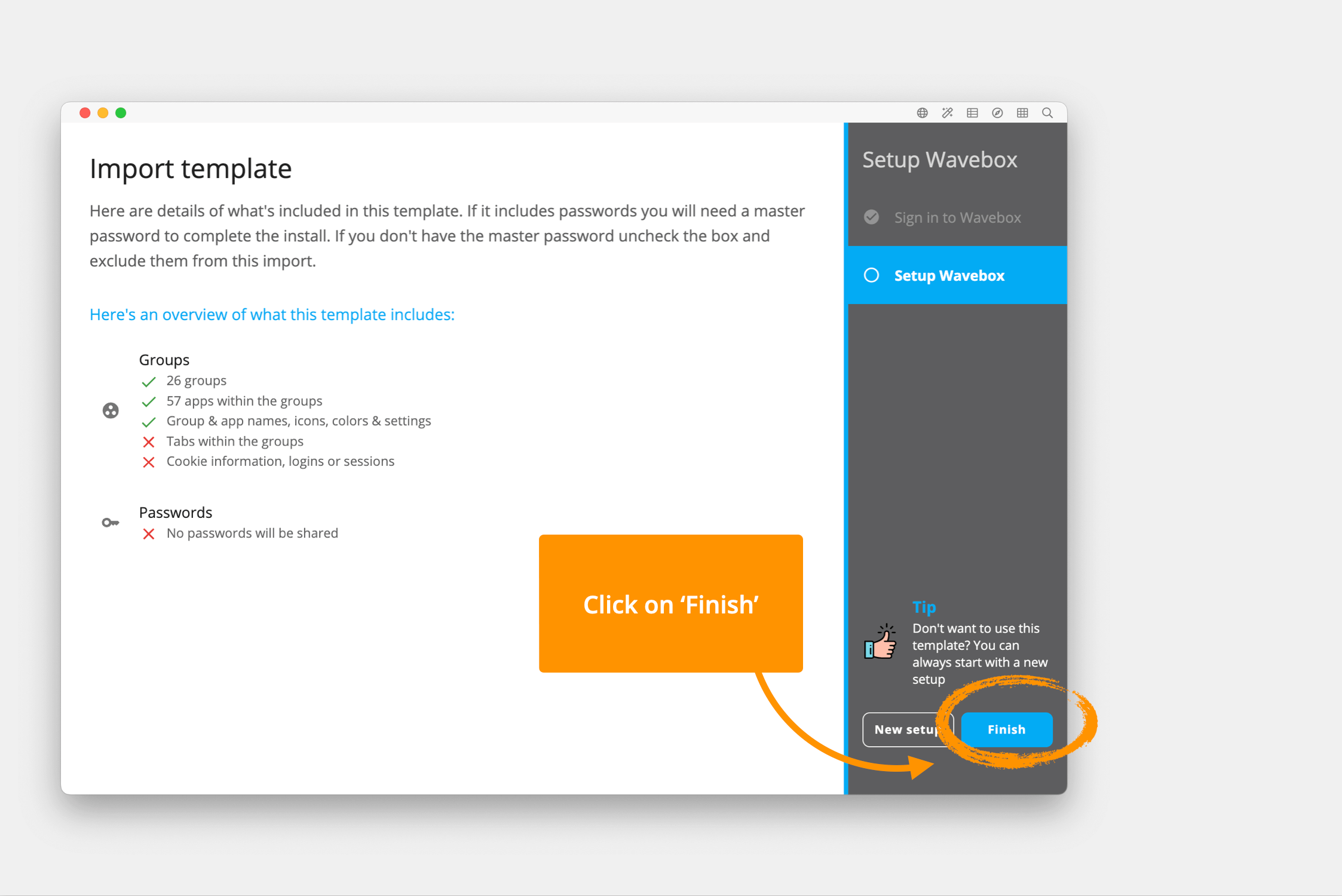 The installer 'Import Template' screen will now show a list of what's included in your template.
Click on 'Finish' to complete the install.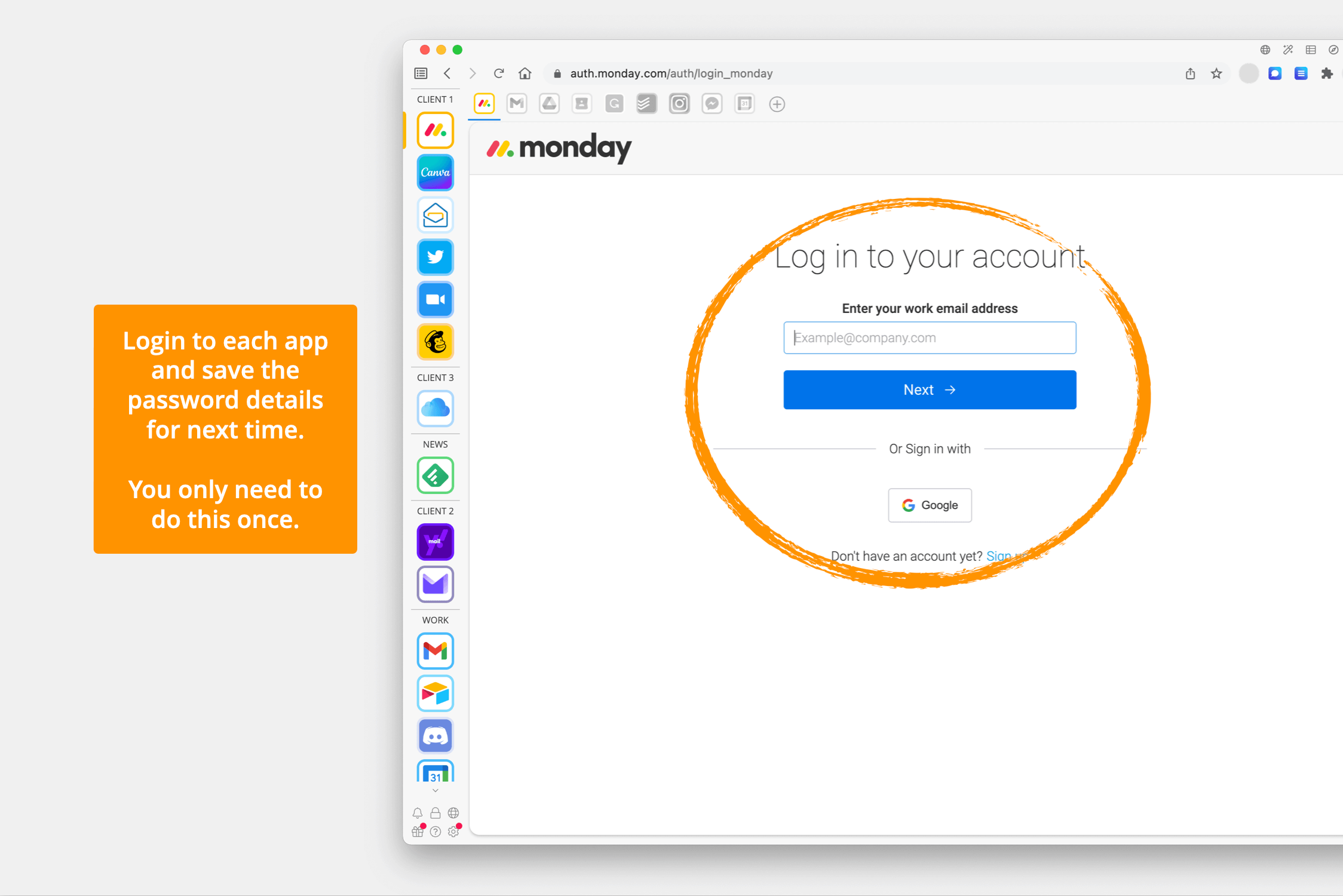 Wavebox will now launch with your template installed.
If you signed in to Wavebox using Google or Microsoft you will also see your webmail account at the top of the webdock (sidebar), which is already signed-in.
Next, login to each app, ensuring you save any passwords for next time. You only need to do this once.  
👍 Pro Tip: If there is a 'Stay signed in' button on the app login page, make sure you check it!
4) Explore Workspaces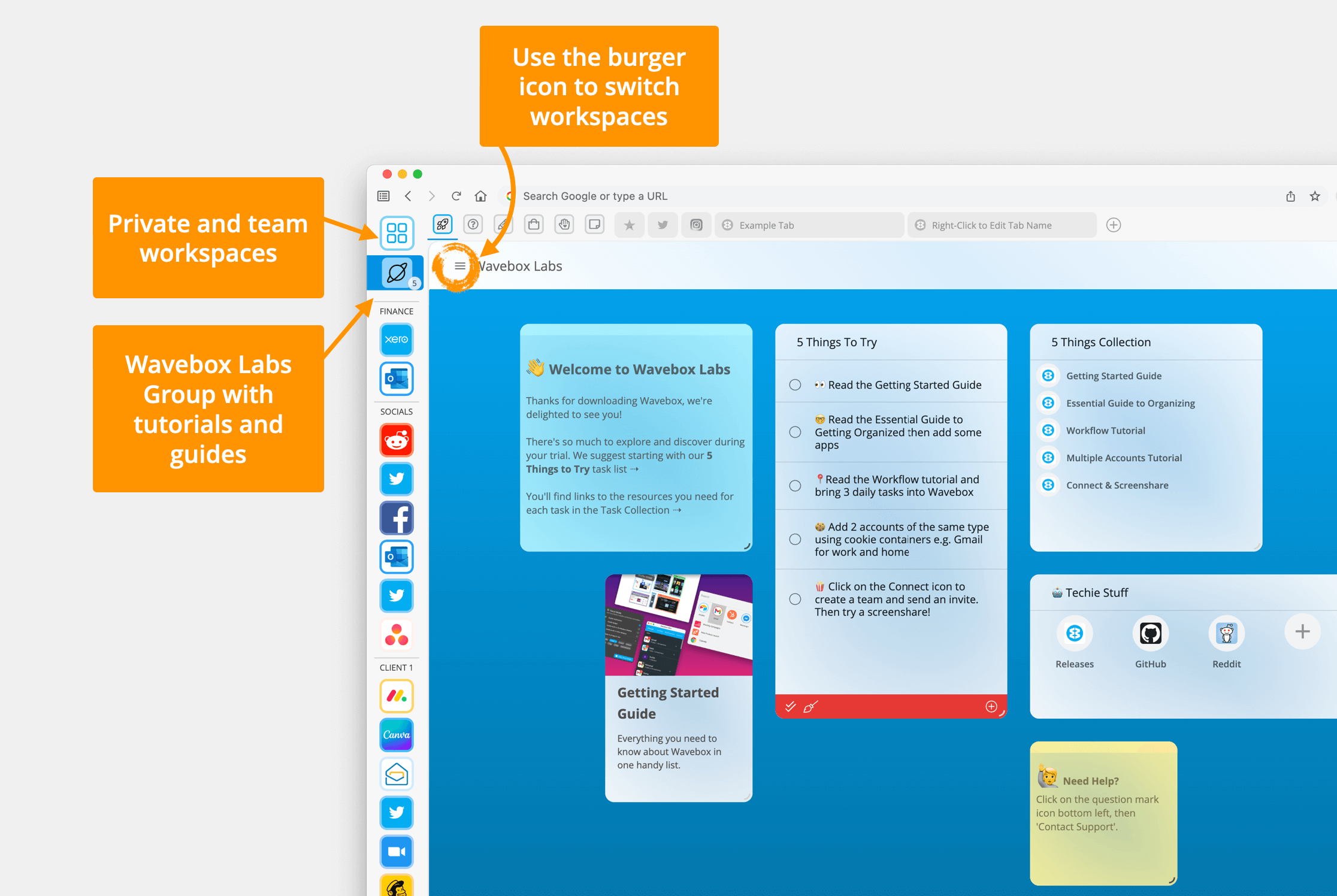 At the top of the webdock (sidebar), you'll see the workspaces icon (four blue squares).  You can manage your Workspaces by clicking on the burger icon (three lines) in the top left-hand corner of any workspace.
There are couple of example workspaces: My Workspace, Wavebox Labs, and a 'New Tab Page'.
Visit the Getting Started Guide to add more workflows to Wavebox.
5) Add an extension from the Chrome Web Store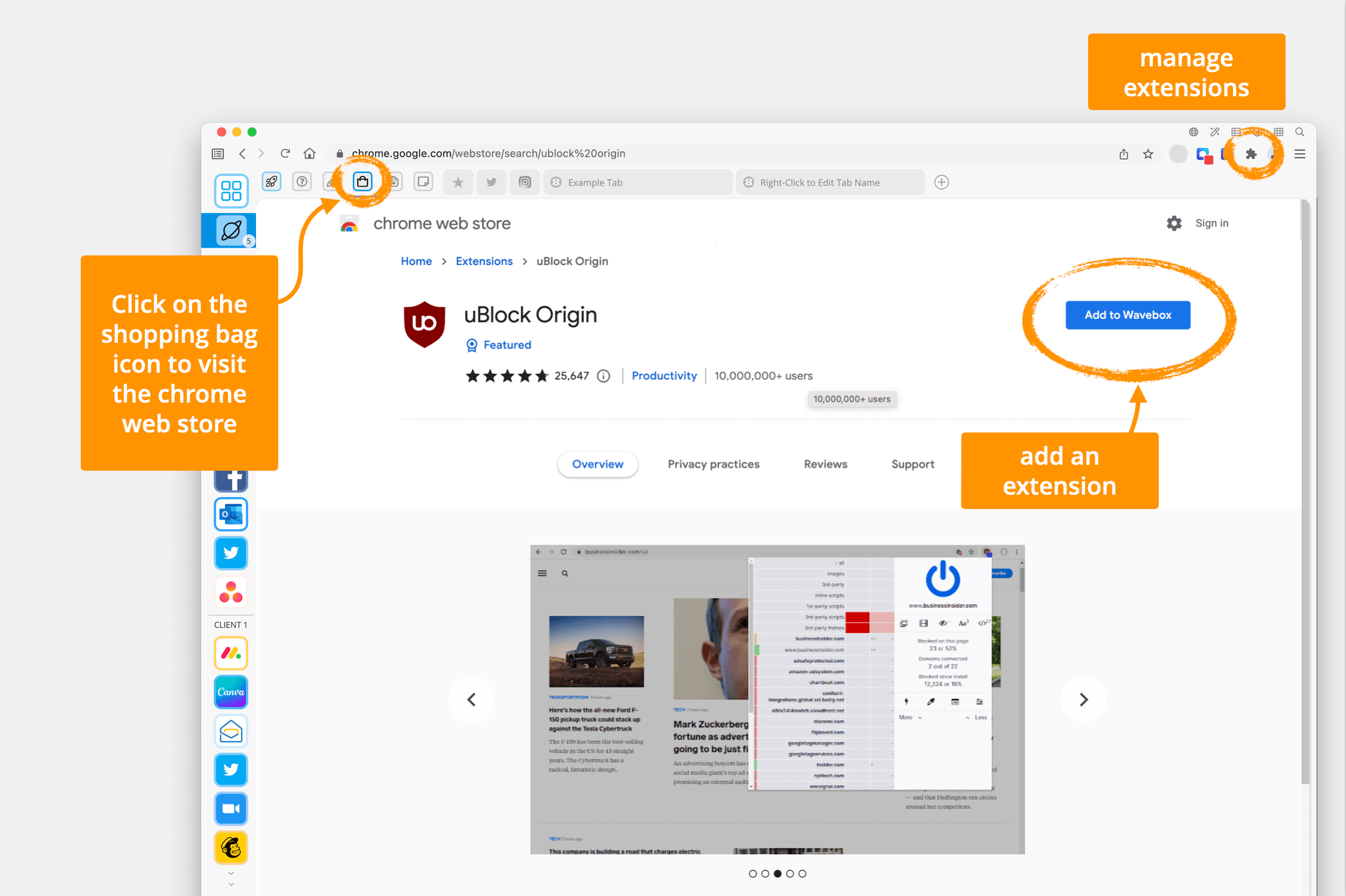 Click on the jigsaw icon top-right, followed by 'Add an Extension. This will open the Chrome Web Store where you can find and install your extensions.
Important Note: Once imported, any changes you make to your Wavebox are not reflected elsewhere.