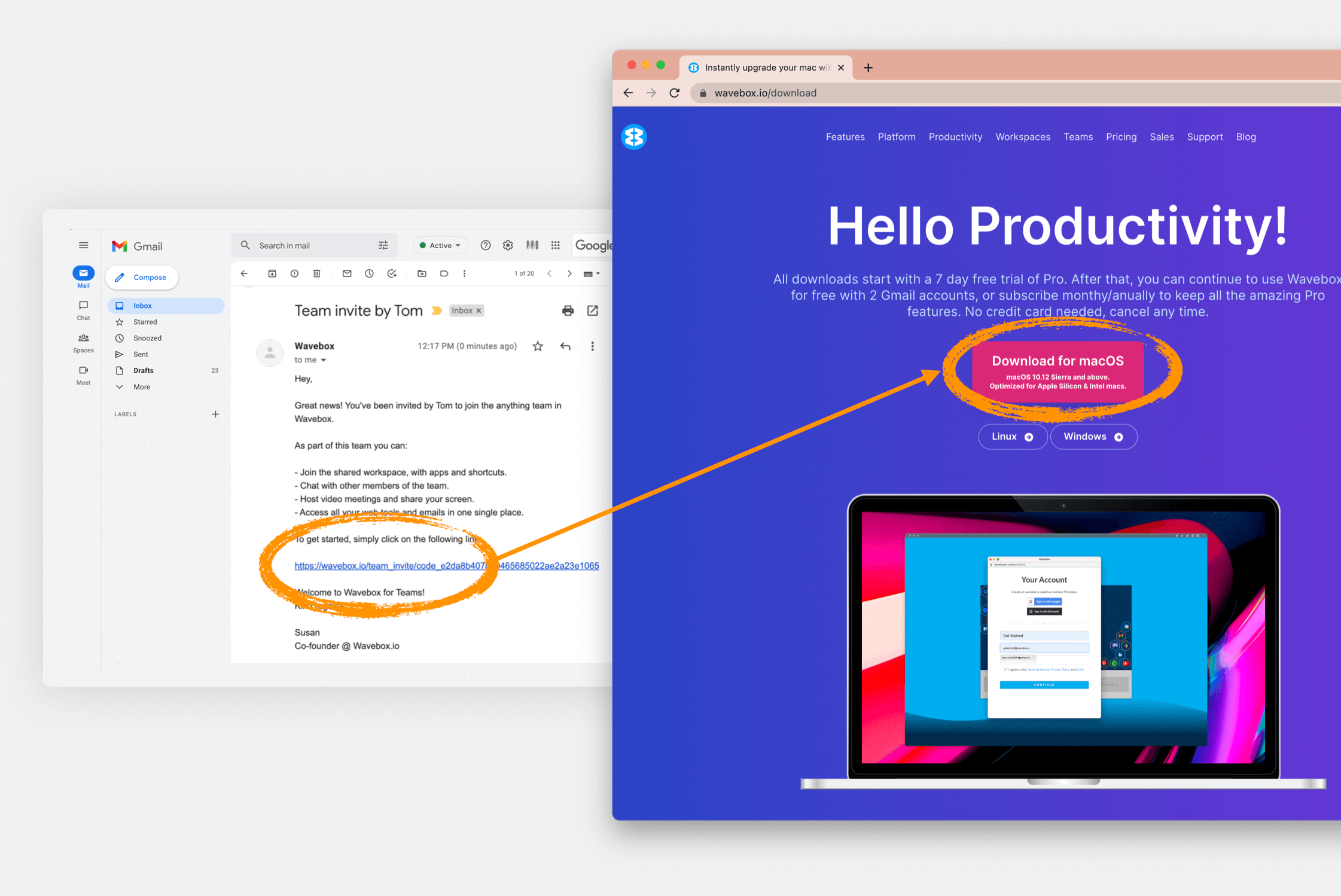 Ask your team to check their email for the invite (inc. spam folder)
They can click on the invite link in the email to go to the correct download page on wavebox.io for their OS, where they click on 'Download.'
Top Tip! Make sure they use their invite email address to login to Wavebox during the install.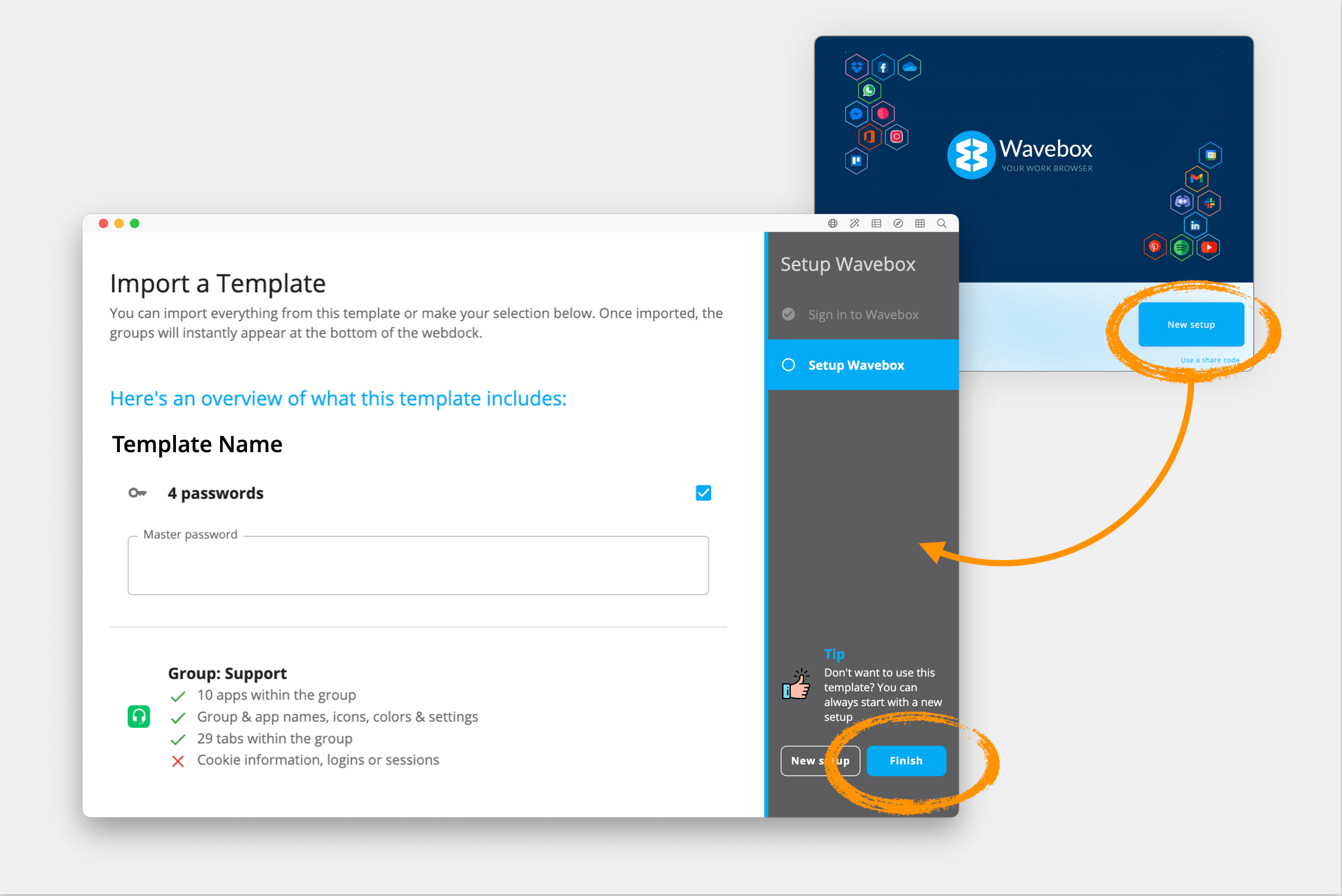 From the installer window, click on 'New Setup' to launch the Template Wizard.
They can review the template and enter the master password if needed.
They then click on 'Finish.'
Wavebox will launch with all the groups, apps, tabs, and settings from the template already added.
New members will also see the shared workspace when they click on the Workspace icon in the webdock.
✨ New team members will start a 7 day free trial of Pro, so you can test everything out as a team.