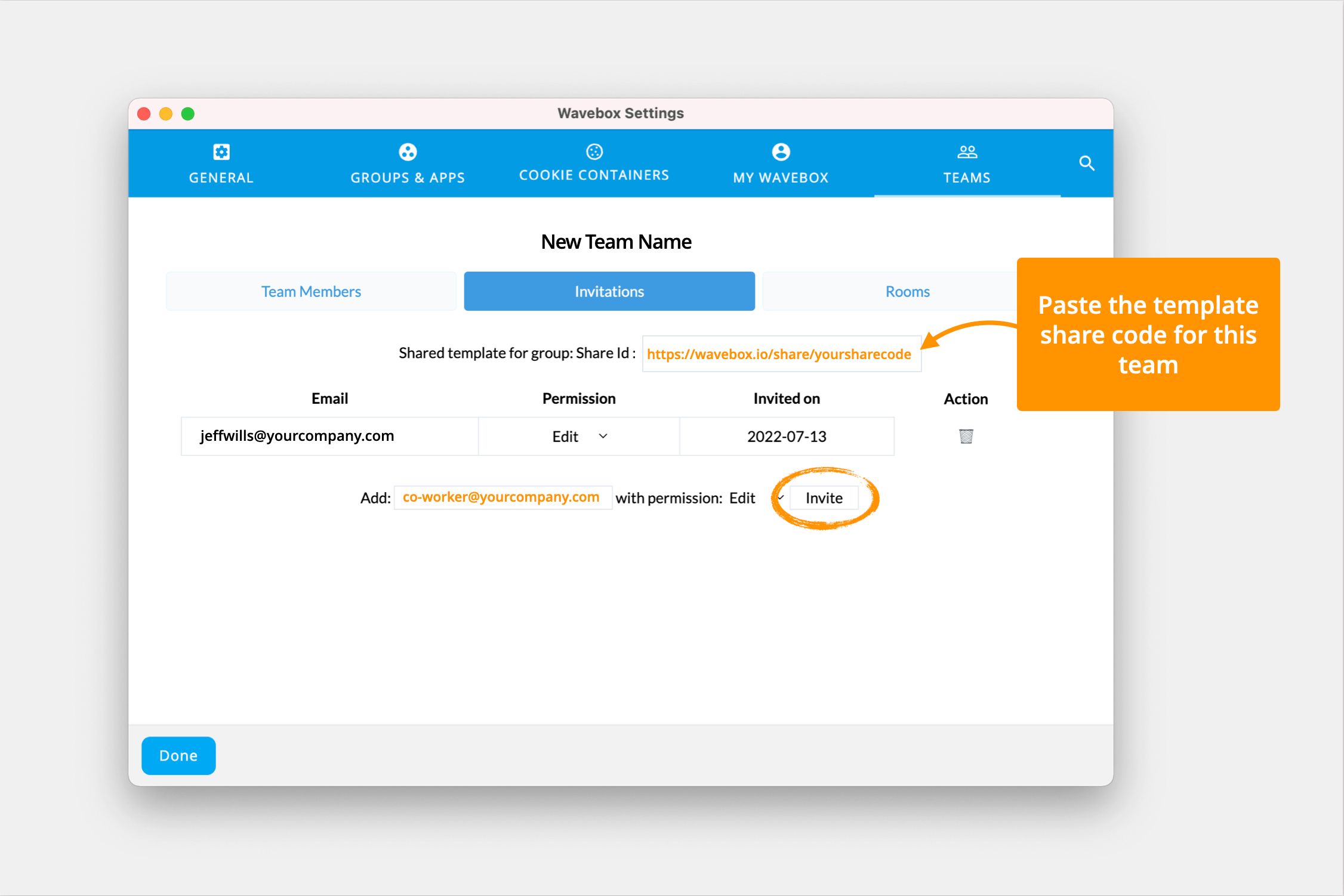 Go to Settings > Teams and click on your newly created team.
Click on 'Invitations' and then paste the template share code from your clipboard into the text box.
If you don't have the code in your clipboard, you can copy the code again by going to Settings > Wavebox Subscription > Manage Shared Templates.
Next, enter your team email addresses, select any admin rights from the dropdown menu, and click on 'Invite.' This will send an automated onboarding email to each team member.  You  need to do this
Important!  Invites must be sent to the same email address your co-worker will use during install to create an account and verify Wavebox account.
✨ Co-workers will start a 7 day free trial of Pro, so you can test everything out together. If you need more time, just let us know!