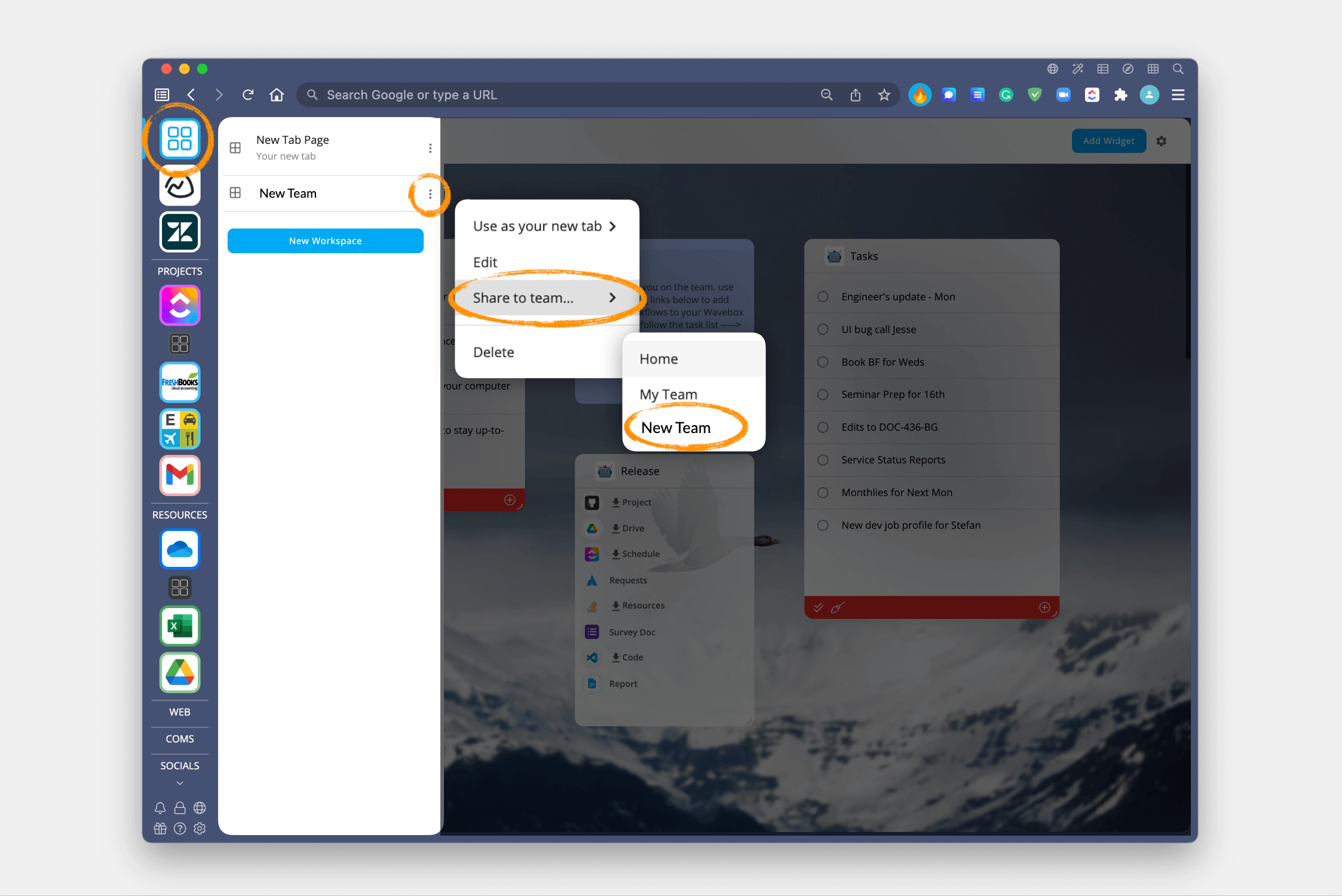 When you created a team, a shared workspace was auto-generated for you.  This workspace is shared by everyone on the team, and any updates are shown in real-time.  You can make changes to this workspace to help your team get started:
Click on the Workspace icon in your webdock (four blue squares)
Click on the burger menu (three lines top-left) and select your new workspace - it will have the same name as your team.
Customize the workspace with widgets and collections. e.g., add a collection widget with links to any extensions your team needs to install,  some sticky note widgets with welcome messages, and a task widget with onboarding tips.