Yes, you can earn rewards by joining the Wavebox Affiliate Program. You will receive a 20% cash reward (for the first year) for each sign-up you bring to us.
Click on the + icon in the webdock and search for Wavebox Affiliate Portal in the App Directory.  Then add it to your Wavebox.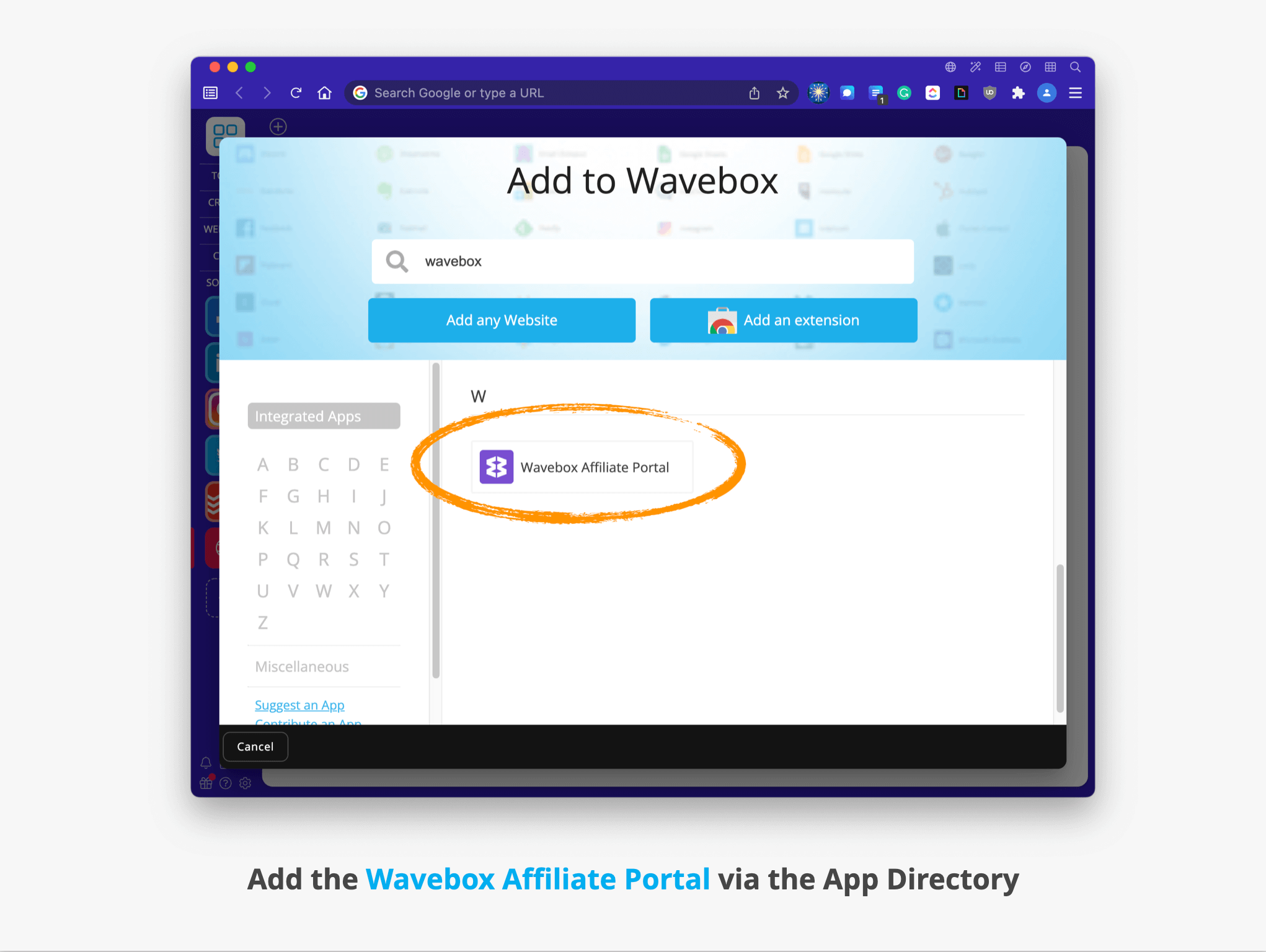 Next, sign-up to the Affiliate Program by following the simple steps. It will take you about 5 minutes to complete and you will need your PayPal login email address.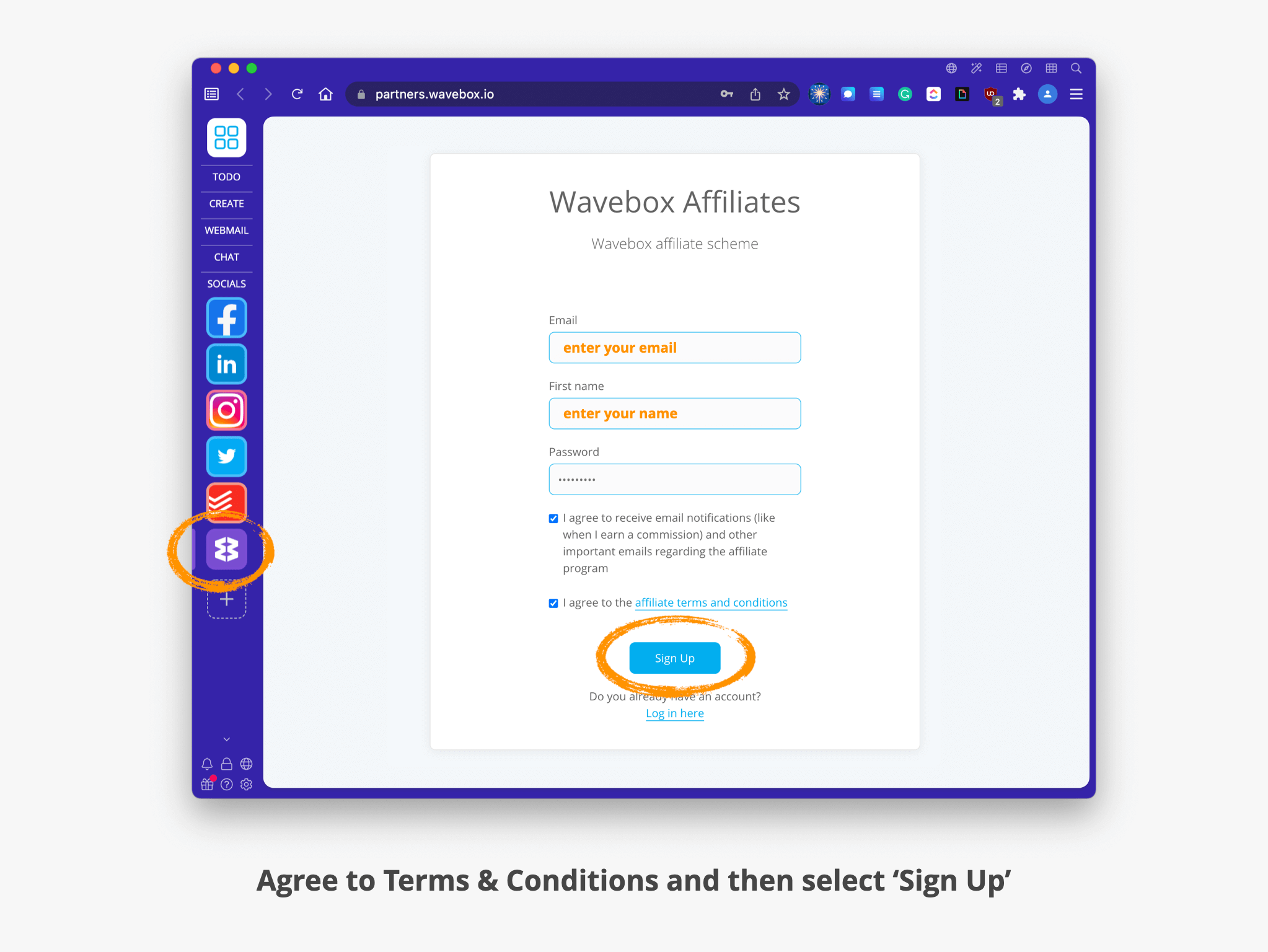 For more details on how to sign-up and next steps please, visit this Knowledge Base article.