Tabs are included in Profile Sync but they need to be grabbed manually between devices. Here's how: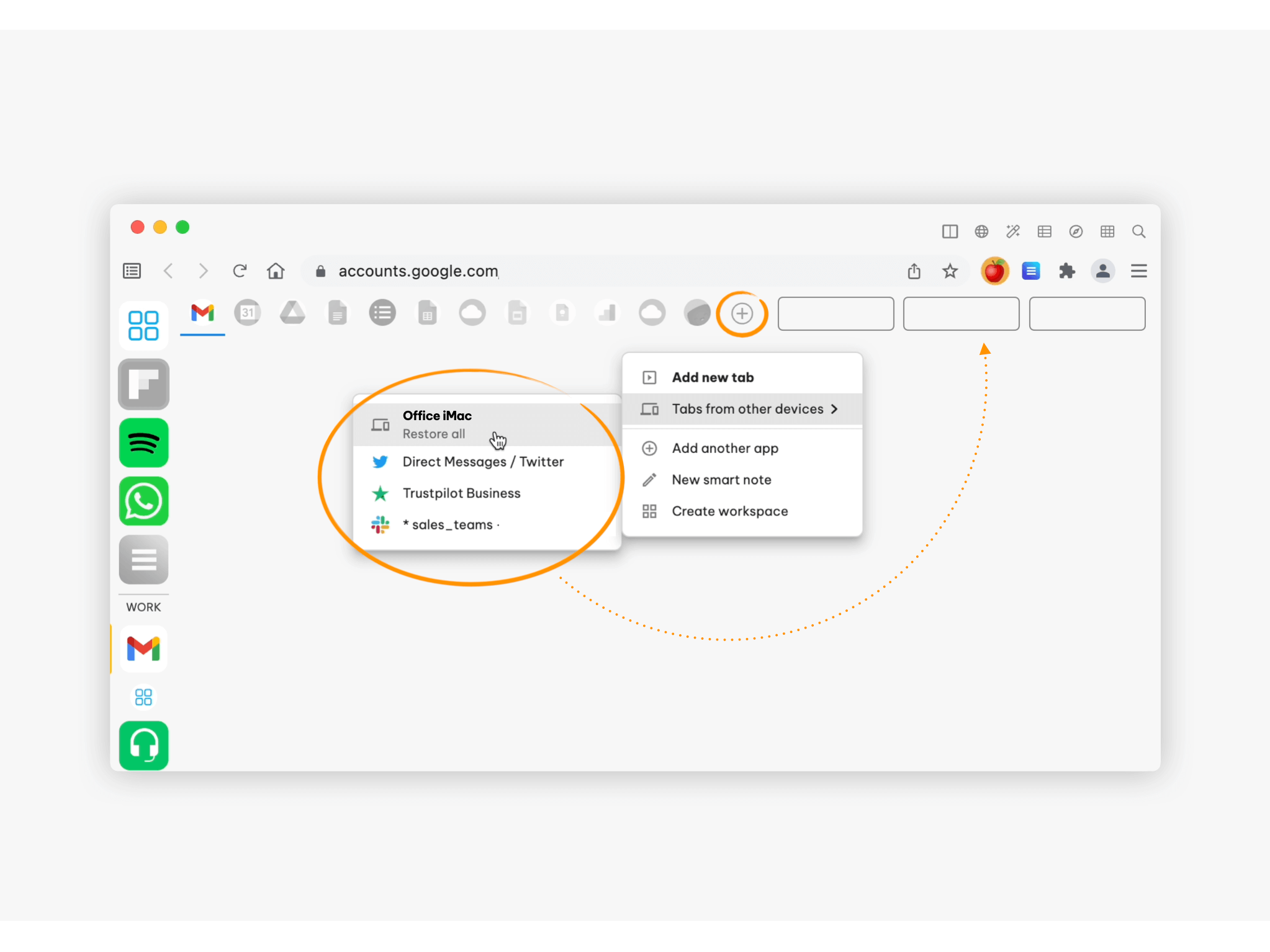 Profile Sync saves your tabs, but you will need to grab them manually for each group.
Click into a Group in the webdock, and then click on the + icon in the top toolbar.
From the pop-up, hover over the option to open Tabs from other devices and either Restore All or individually click on the tabs you need.