🤖 How do I use Focus Mode to mute Badges & Notifications?
Use Focus Mode to mute desktop notifications and hide unread badges for a period of time.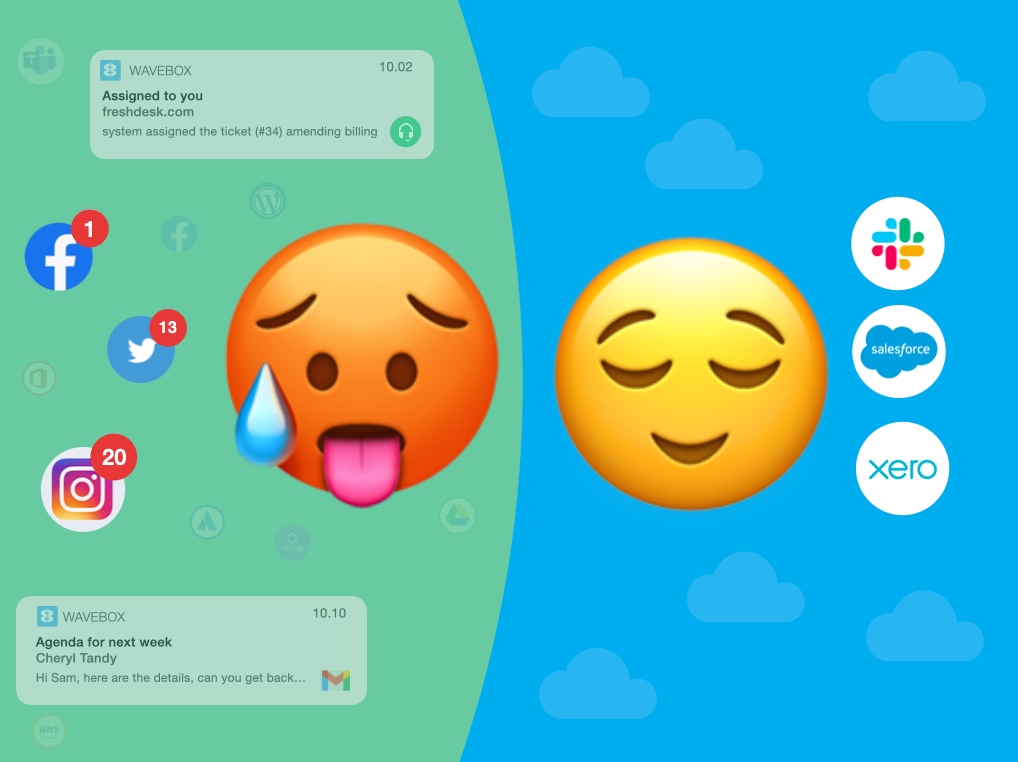 🤖 Wavebox KnowHow Series This article is part of a Wavebox blog series that breaks down our powerful productivity platform into bite-size features: More articles →
What is Focus Mode?
Wavebox is excellent at keeping you up-to-date with what's new in your online world. But there are still times when we need to concentrate on a task and block out everything else. That's what Focus Mode is all about. In just a few of clicks you can shut out the noise and get stuff done.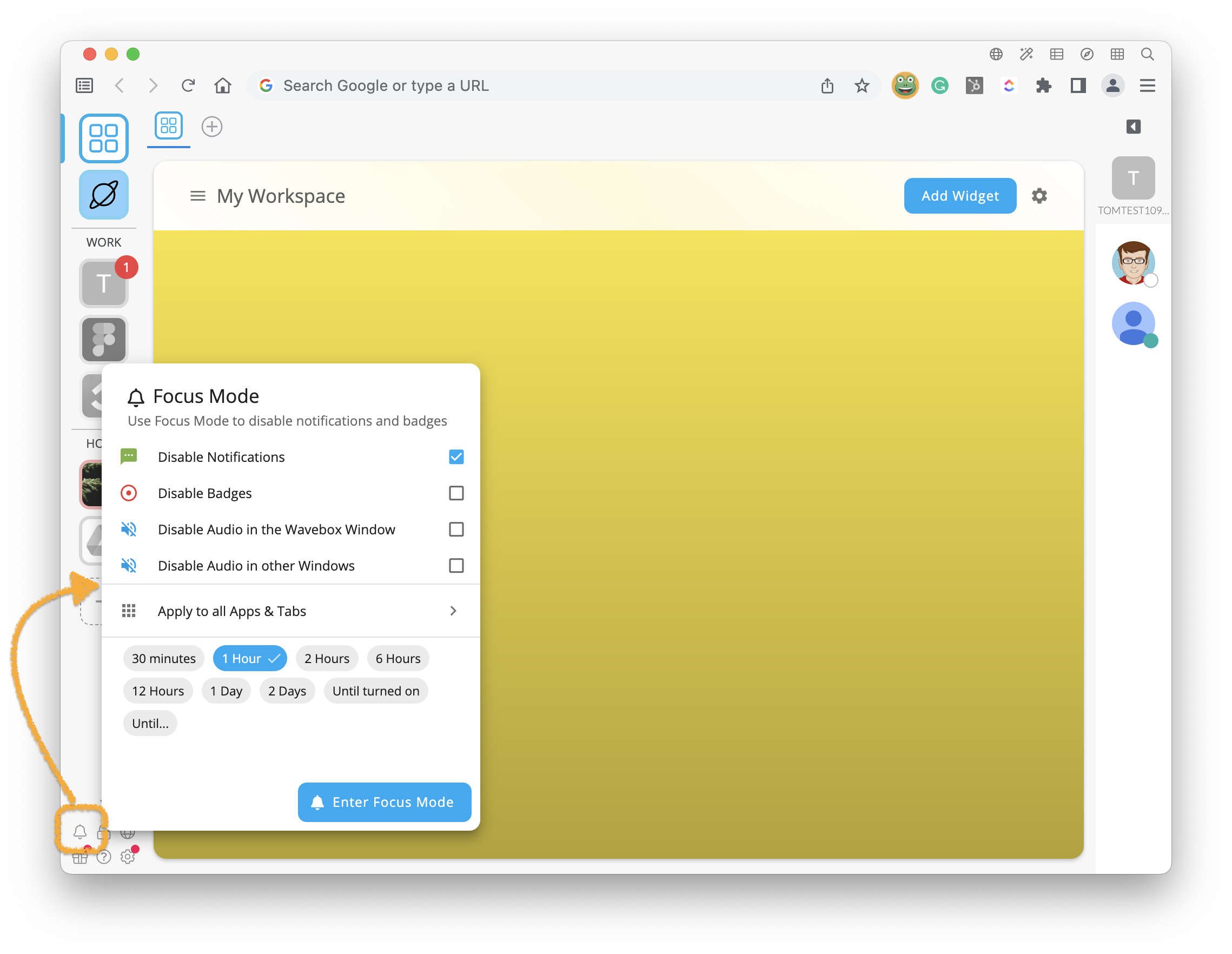 How do I activate Focus Mode?
Click on the bell icon at the bottom of the webdock (bottom left) to reveal the Focus Mode popup. From there you can quickly choose what to hide and for how long.
So, if you want to take a break from notifications (on-screen popup banners) for an hour or hide unread badges for the rest of the day, then the options are all there. When you're done, just hit 'Enter Focus Mode' to activate it.
Wavebox will then stay quiet for the duration, and you won't see any new notifications or badge updates until Focus Mode expires or is manually disabled (which you can do at any time).  Tip - if you want to keep an eye out for something important, you can always take a quick peek at the Wavebox Mini for an update.
How do I choose what to mute?
The default Focus Mode options apply to all groups, but you may want to mute certain groups. For example, you could mute your 'home' apps during working hours or mute a project group while you focus on other work. We call these Focus Zones.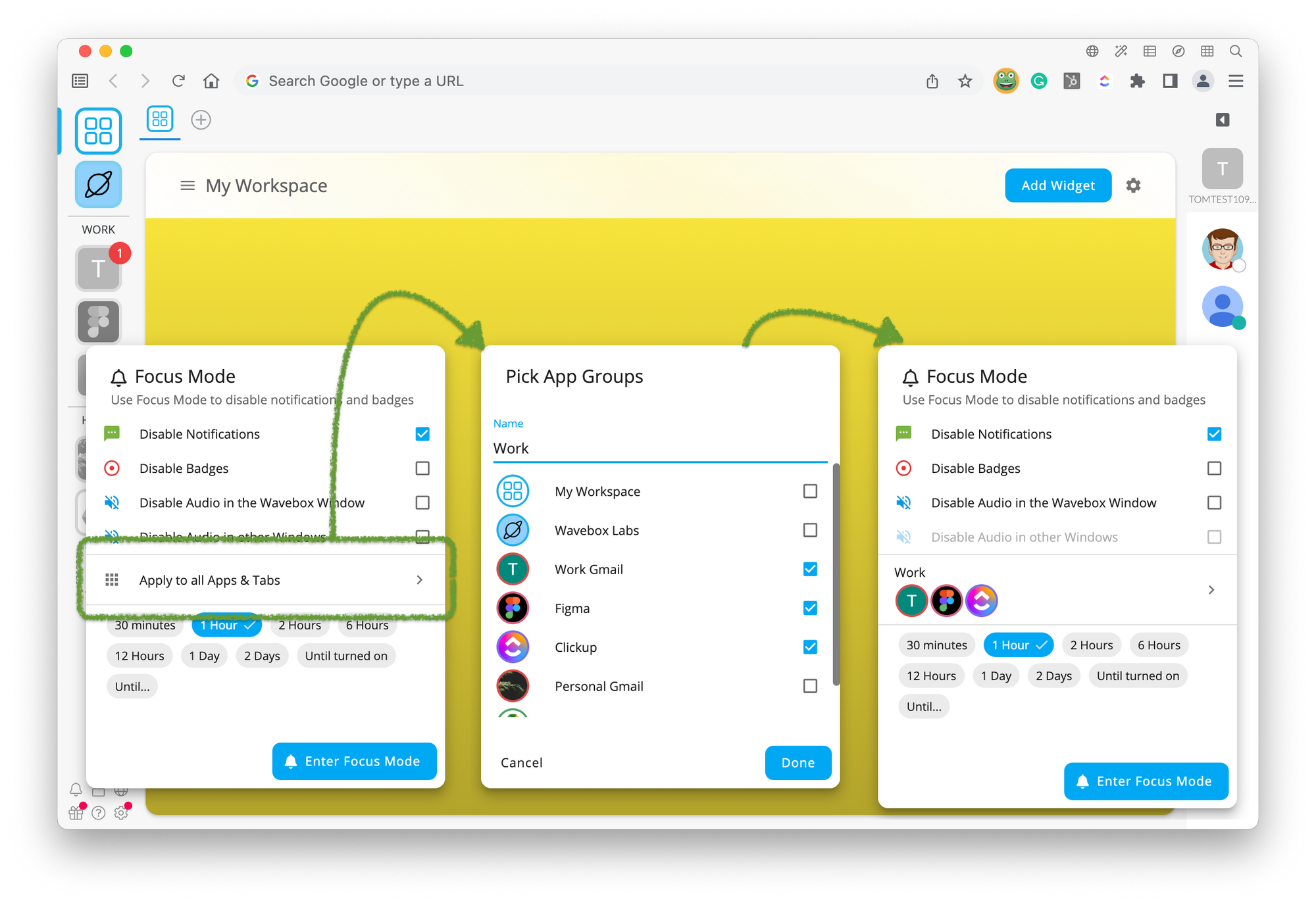 To setup your Zones, click on the 'Apply to all Apps & Tabs' option in the popup and then select 'Create'. Next, give your Zone a name so you can use it again later, and select the groups you want muting in this Zone e.g. Home.  Any Zones you setup will be available under the 'Apply to all Apps & Tabs' option.
Learn more about Focus Mode in this Knowledge Base article.
How do I exit Focus Mode?
Click on the bell icon bottom-left to reveal the Focus Mode popup.  When Focus Mode is active the bell turns red.  To exit focus mode simply click on the red bell and select 'Leave Focus Mode'.
---
🚀 Try Wavebox - From medical researchers to virtual assistants, Wavebox is helping busy people worldwide rediscover the web and harness its potential to make life easier—just take a quick look at our Trustpilot reviews to see how delighted Waveboxers are with their new browser workflows. Download Wavebox on mac, Windows, and Linux to start your 7-day free trial.
---
🤖 Wavebox KnowHow Series This article is part of a Wavebox blog series that breaks down our powerful productivity platform into bite-size features: More articles →