New! Split-Screen for Groups and Cookie Containers.
Work in two Google Calendar, WhatsApp or MS Teams accounts side by side in split view.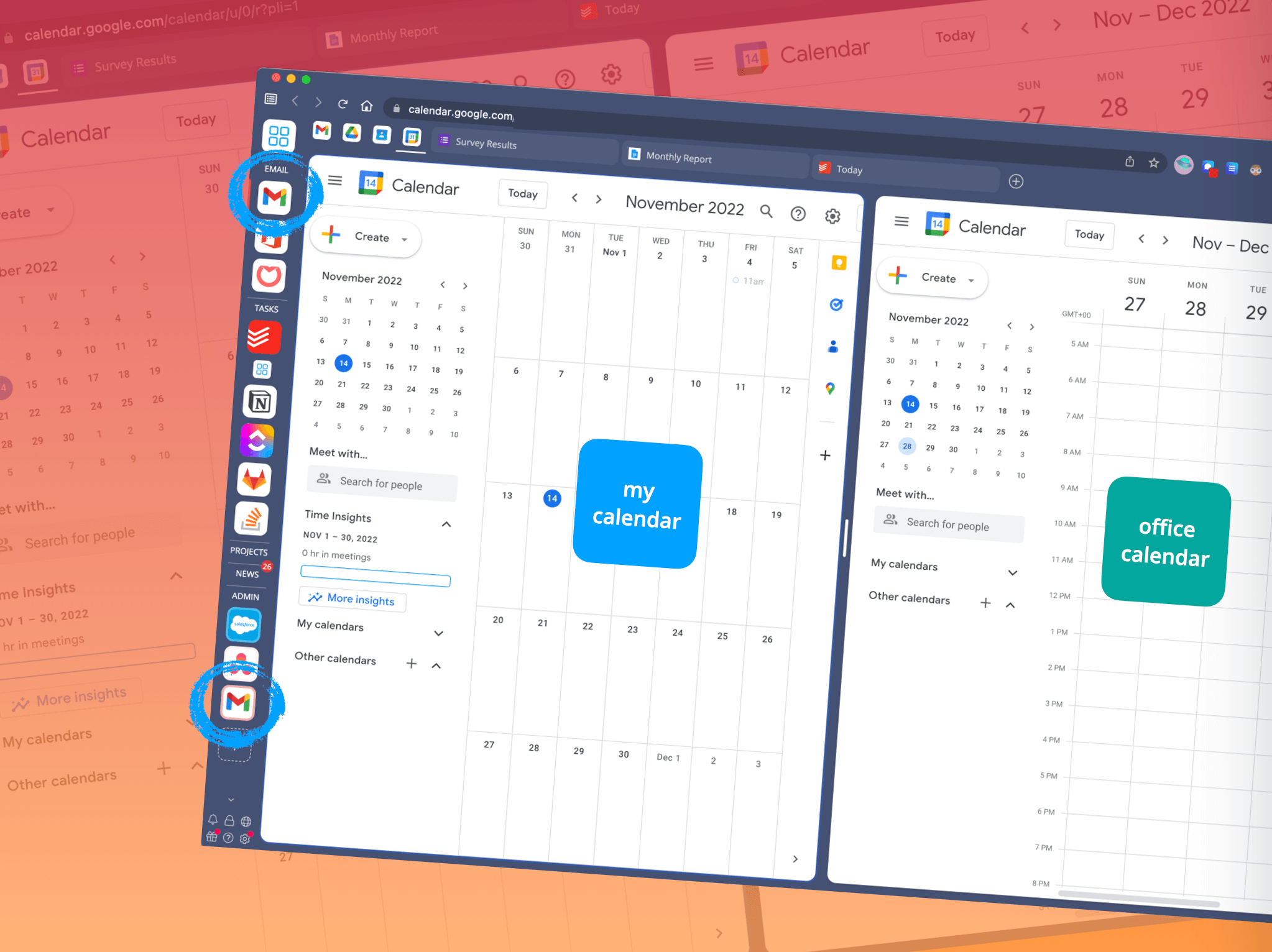 Over the past few months, we've been busy updating some of your favorite Wavebox tools.  The first to be released is split-screen, which you can now use across groups. Here are some more details on how it works:
⭐️ New Split-Screen Icon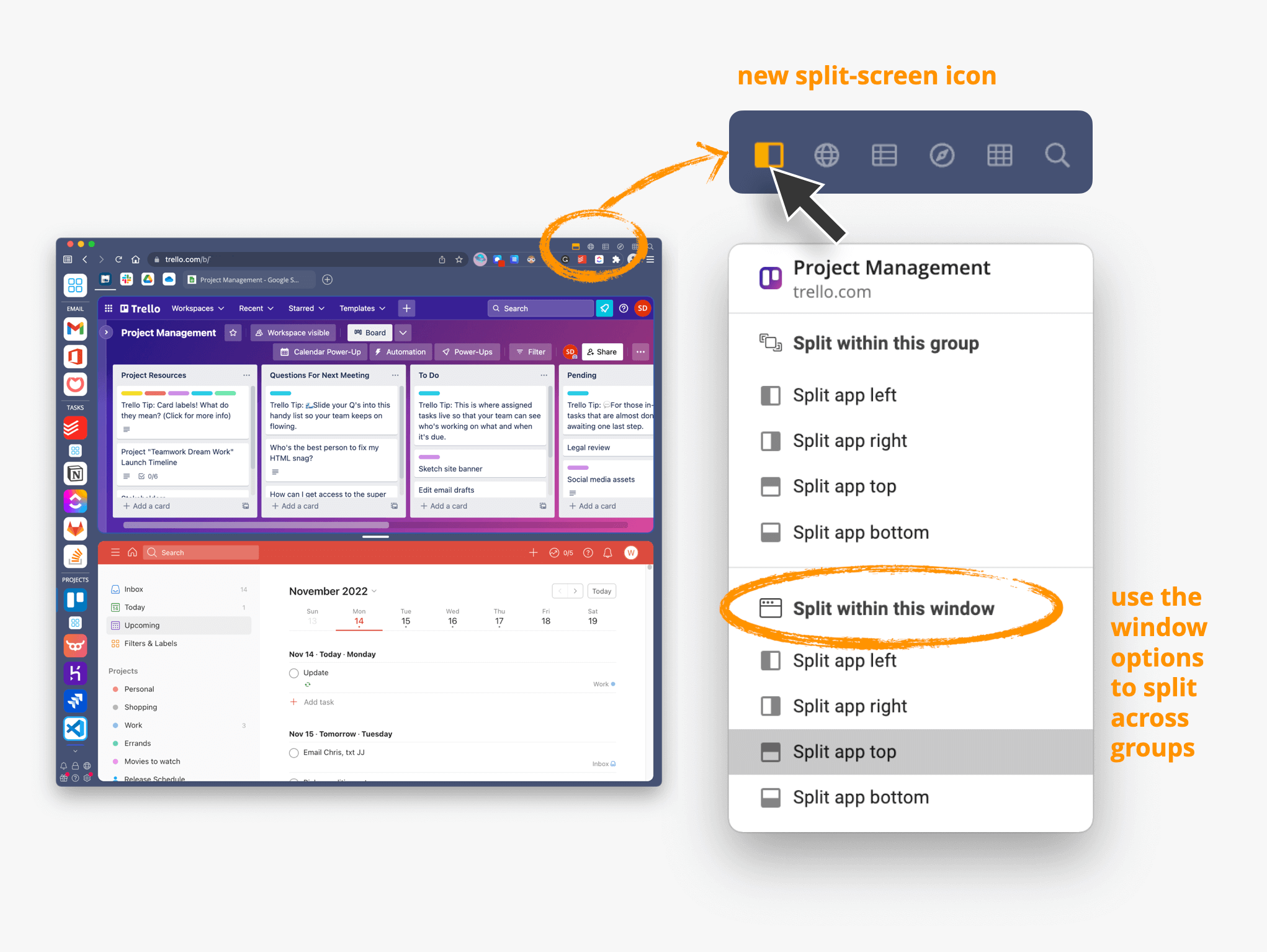 Click on the new titlebar icon (top-right) to reveal the new split-screen options. You can do this at any time.
🖖 Split-Screen within Groups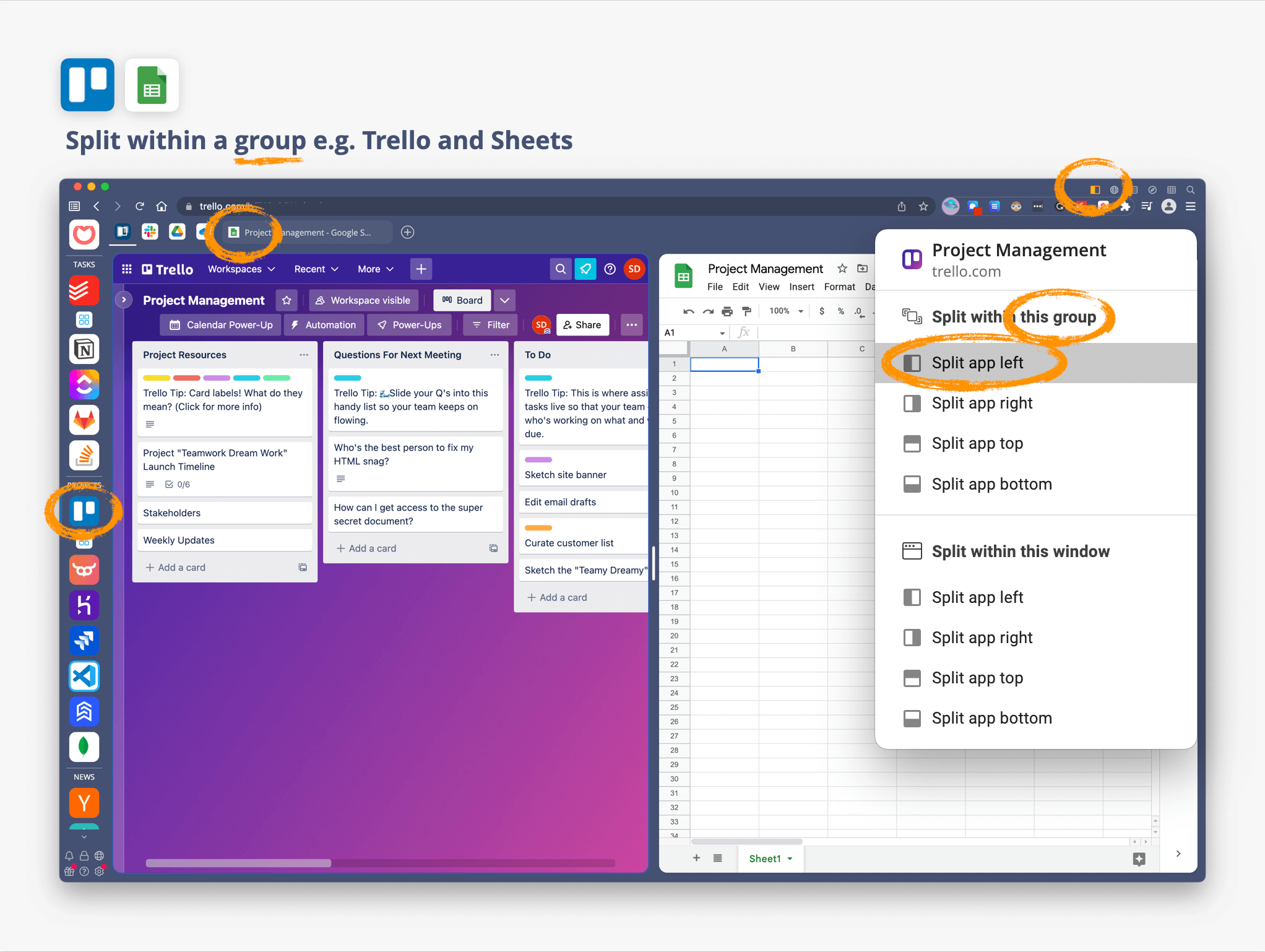 Click on the new titlebar icon, and select any option under the Split within this group heading. You can split left, right, top and bottom to view an app or tab alongside any other app or tab in that group.
👏 You can still right-click on any app icon or tab to see the split-screen options.
🪟 Split-Screen within a Window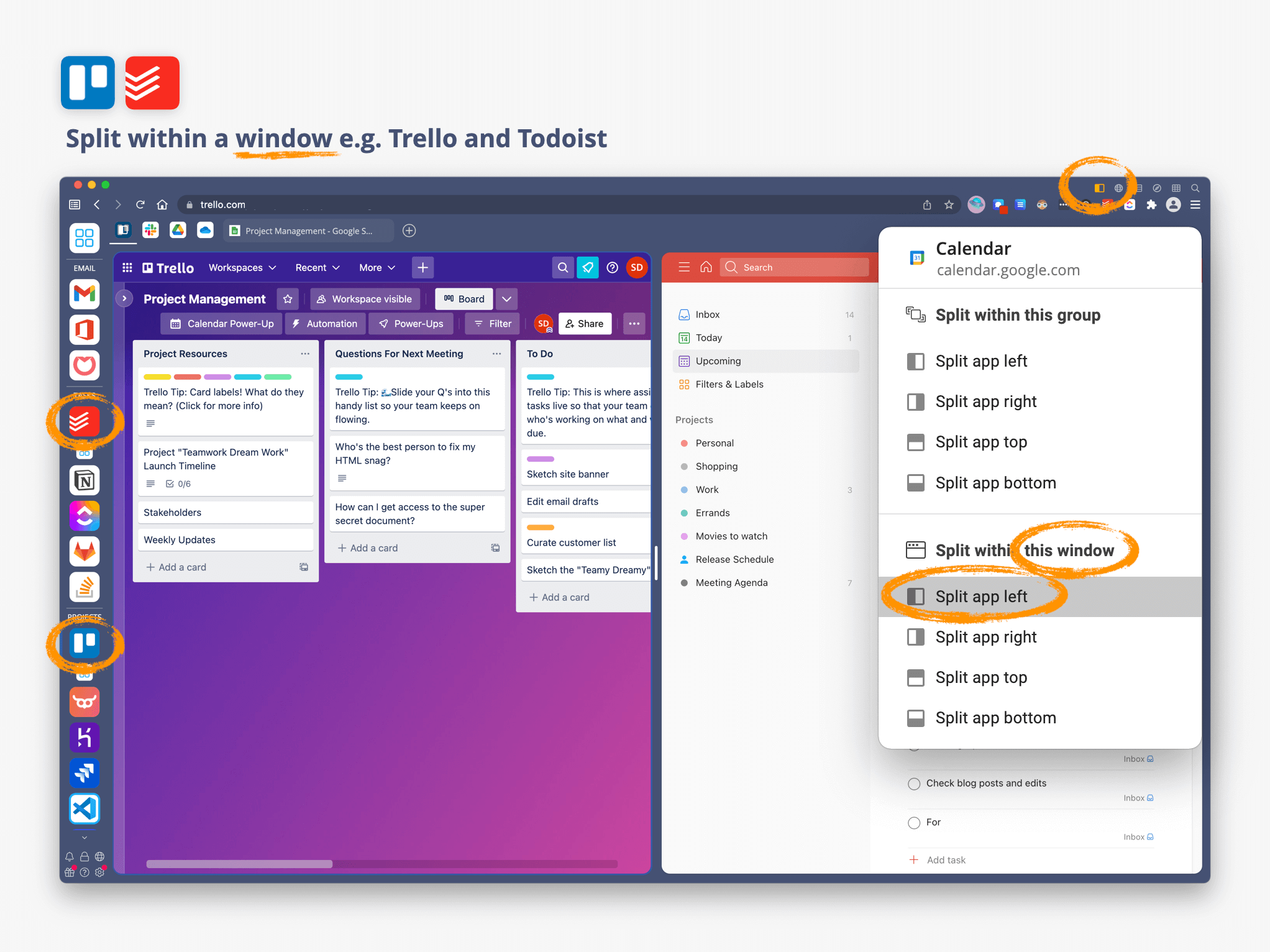 From any app or tab, click on the titlebar icon and select an option under Split within this window.  The app/tab is now pinned on the left, right, top, or bottom, and you can view any other app or tab alongside it.
For example, if you are signed-in to two Google Calendars - one for work and one for home, you can now view them alongside each other.  Or, if you have webdock groups setup for each of your clients, you can now multitask in two client accounts, side-by-side.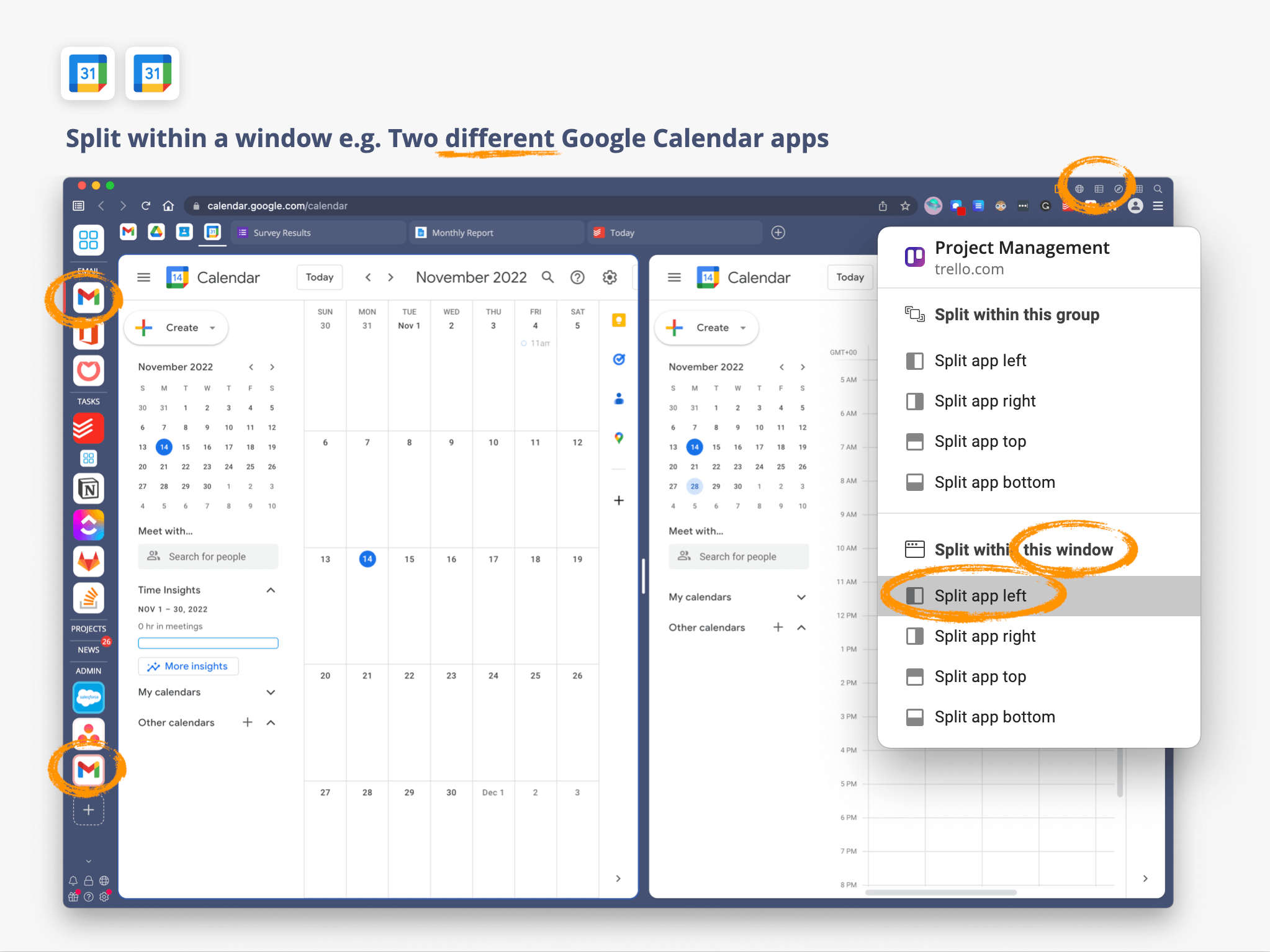 ⌨️ Split-Screen Keyboard Shortcuts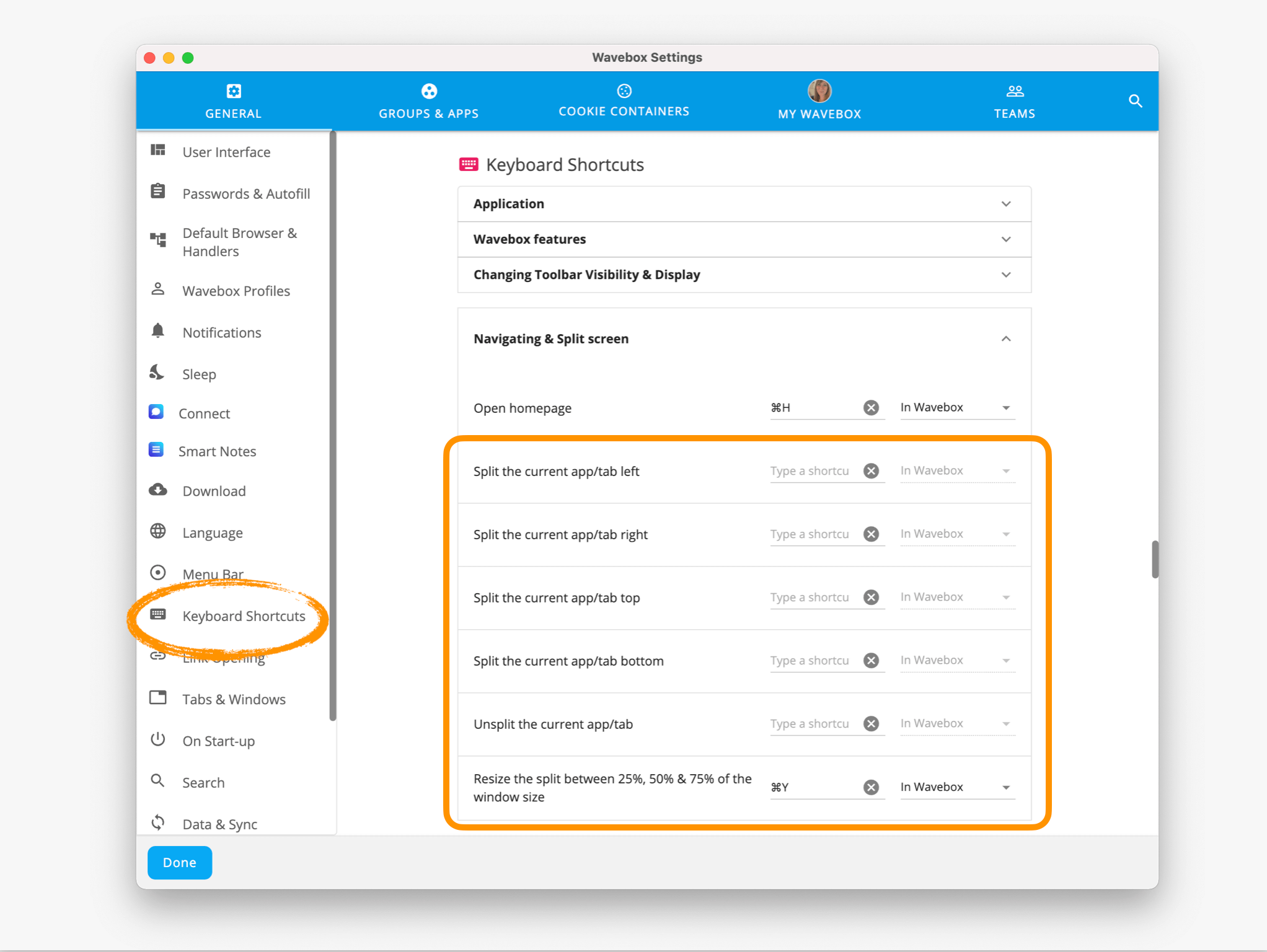 Jump straight into split-screen by assigning your own shortcuts in Settings. You can set combinations for each split orientation and for toggling split sizes.
---
Download the latest update to try the new split-screen.  Go to Settings > About > Check for Update Now (button).  A big 🙏 thank you to everyone who helped test split-screen in our Beta channel.
🖖 Learn more about Keyboard Shortcuts in Wavebox.