Stay Up-to-Date Across all your SaaS Apps & Tools.
We're using more SaaS apps than ever before, and there's no sign of stopping. Wavebox's Activity Monitor lets you stay up-to-date across everything.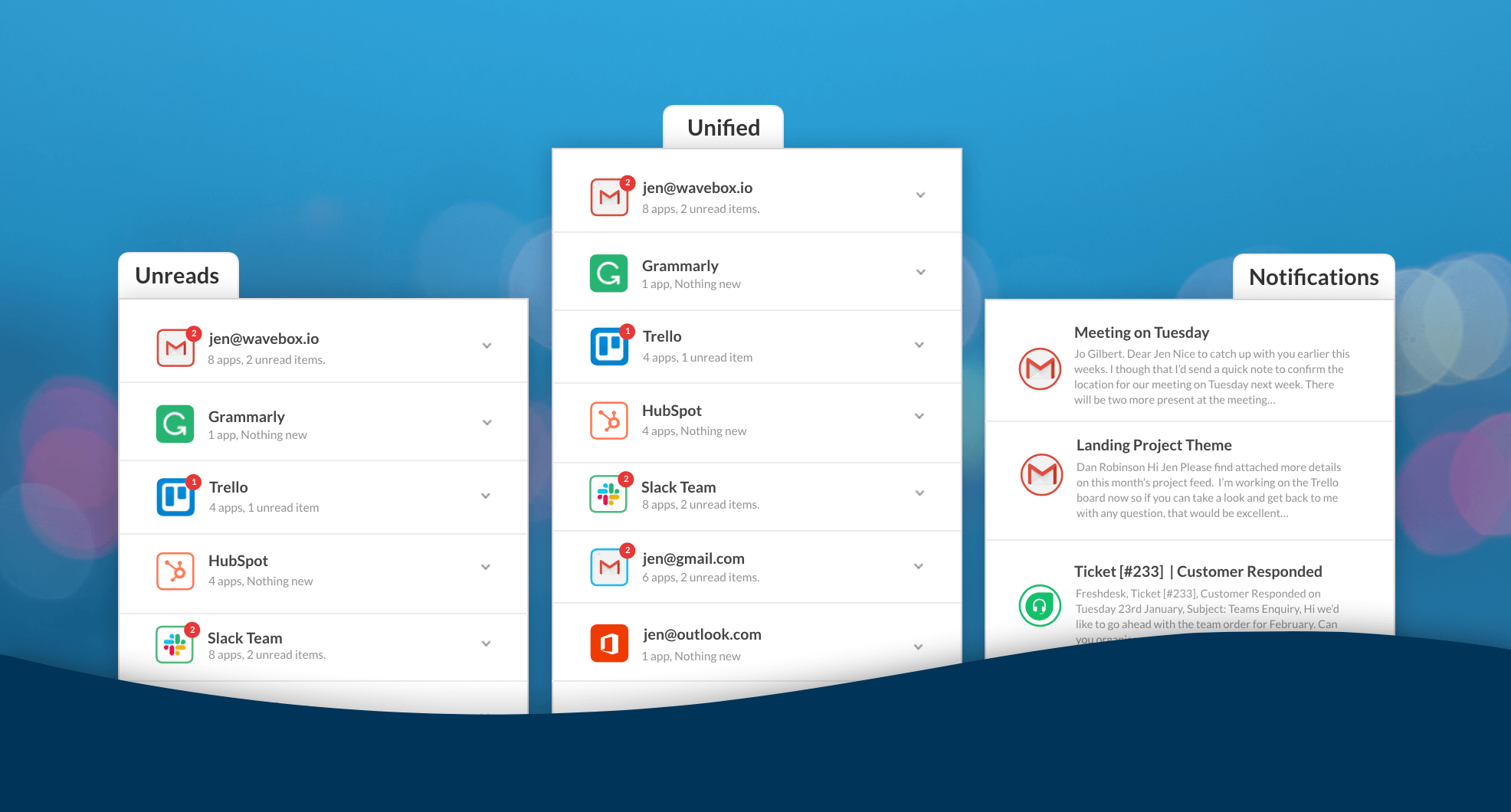 For many of us, our web SaaS tools are critical to daily workflow.  They help us get organised, collaborate with colleagues, and get work done.
But with the average worker using more apps than ever before, it can be a struggle to keep up-to-date with what's happening across all of them at any one time. Constantly juggling desktop apps and browser tabs, plus signing in-and-out of different accounts, can be a disjointed and unproductive process.
According to Slack's recent State of Work Report, 68% of app users say they spend at least 30 minutes a day switching between apps, and more than half (56%) report that switching between apps makes it harder to get essential work done.
Wavebox eliminates repetitive tasks & helps you stay focused.
One of the main reasons why productive people replace their default browser and desktop apps for Wavebox is because it solves this problem by seamlessly bringing disparate apps together in one organised workspace, that is always open and always signed-in. Wavebox cuts down on unnecessary switching by providing unified access to everything in one place.
Wavebox is packed with easy time-saving features to help you work across all your SaaS tools and websites - toolbars, groups, pins, dashboard etc. But it's the dashboard Activity Monitor that is particularly useful for staying up-to-date as it presents a real-time feed of what's new across everything in Wavebox with these three essential views: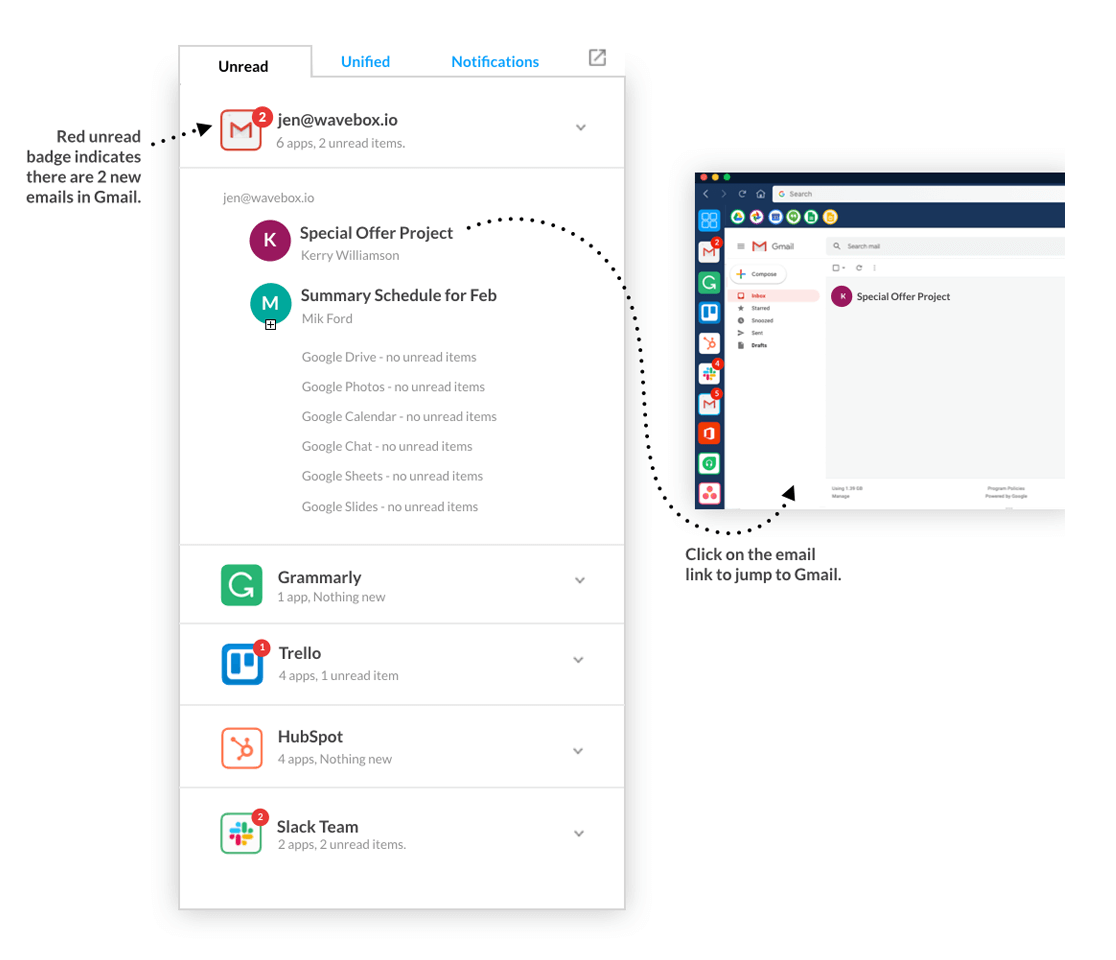 1. Unread
A list of everything that's new app-by-app. In just one glance you can see how many unread items there are for each app.  Clicking on an item will take you directly to that app in Wavebox, without the need to open a new tab or sign-in.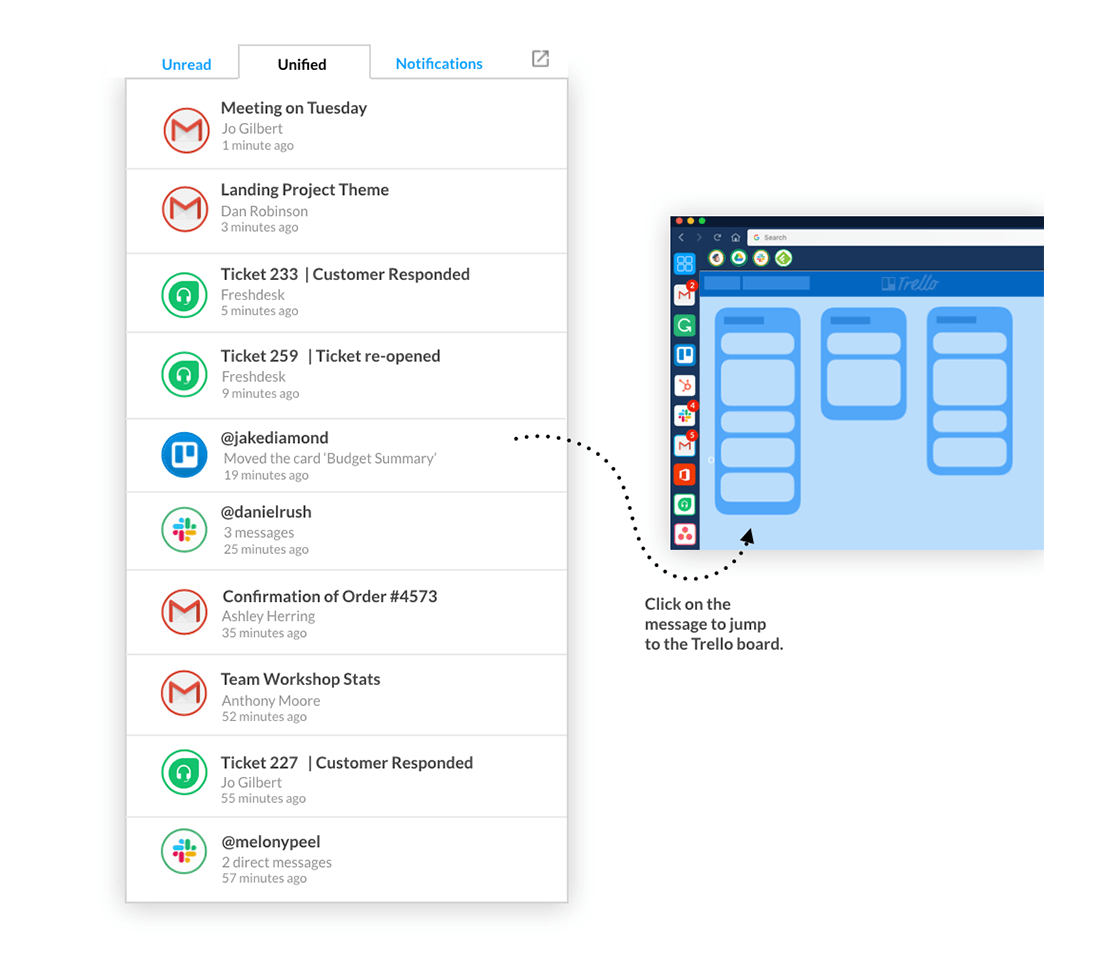 2. Unified
A list of everything that's new across all your apps in time order, with the latest at the top.  It lists everything from emails, to to-do reminders and tasks.  The unified list doesn't miss a thing, so even if you miss a notification, you can find it in this list. Again, a single click takes you directly to that app so you can action the item right away.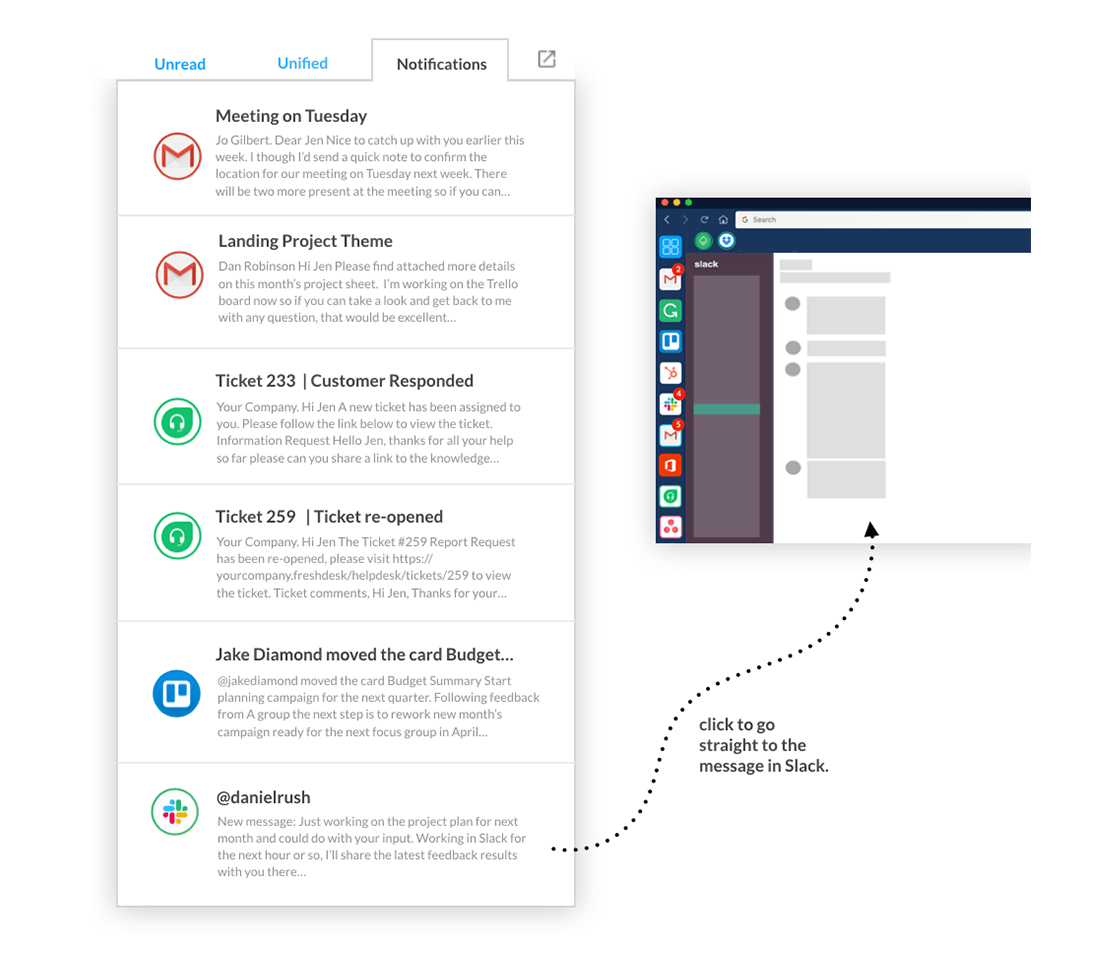 3. Notifications
A list of desktop notifications received in time order, with the newest at the top.  So if you have desktop notifications turned off or muted, or maybe you popped away from your desk for a minute, you can catch up in seconds.
Always be up-to-date across all SaaS apps.
You can also keep up-to-date with everything even when you're not working in the Wavebox app. In the top-right hand corner of the Activity Monitor you'll see an expand icon. Clicking on it will pop-out the monitor into its own window (Wavebox Mini Menu), allowing you to move it around your screen and keep on top of things whilst working elsewhere on your computer.
The Wavebox Activity Monitor, and the pop-out Mini Menu, enable you to quickly catch up with your SaaS apps, without the hassle of switching tabs or sign-in and out of different accounts. This frees up time for you to spend on more important tasks and stay focused on the work at hand.