Wavebox App Directory Updated with 1000+ SaaS Services
Included in our most recent release is an update to our App Directory which now lists over 1000 popular SaaS services.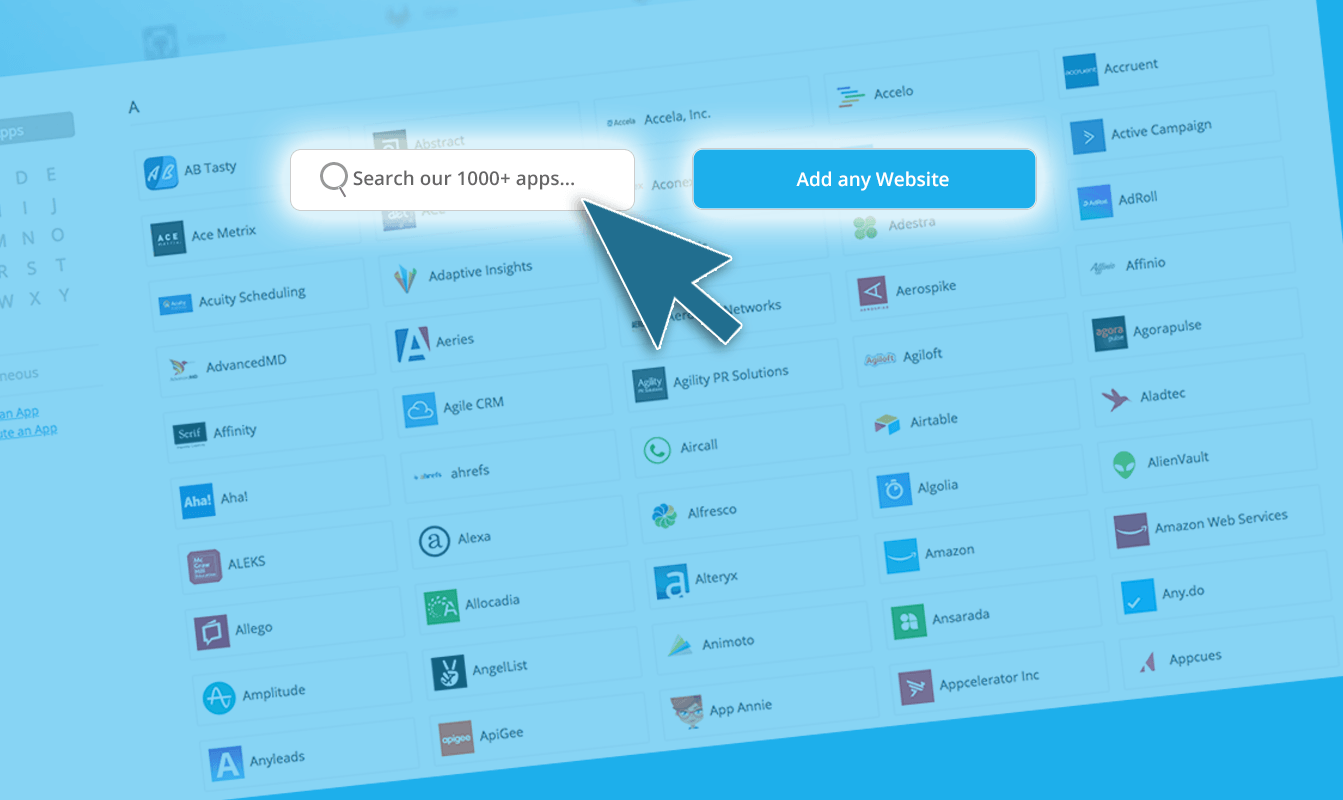 Included in the most recent release of Wavebox is a revamped App Directory which includes over 1000 popular SaaS services, giving users a faster way to add their favourite apps to Wavebox.
Wavebox is the new desktop home for cloud services. It can be installed on any Windows, Linux or macOS machine and is super-efficient to run, using less memory than multiple open tabs in a browser. Most importantly, users who find themselves constantly switching between web accounts can use Wavebox to enjoy a faster and more efficient workflow.
After installing Wavebox, there are 3 super-easy ways to add a new app/service/website/webmail - Pro subscribers can add as many as they like!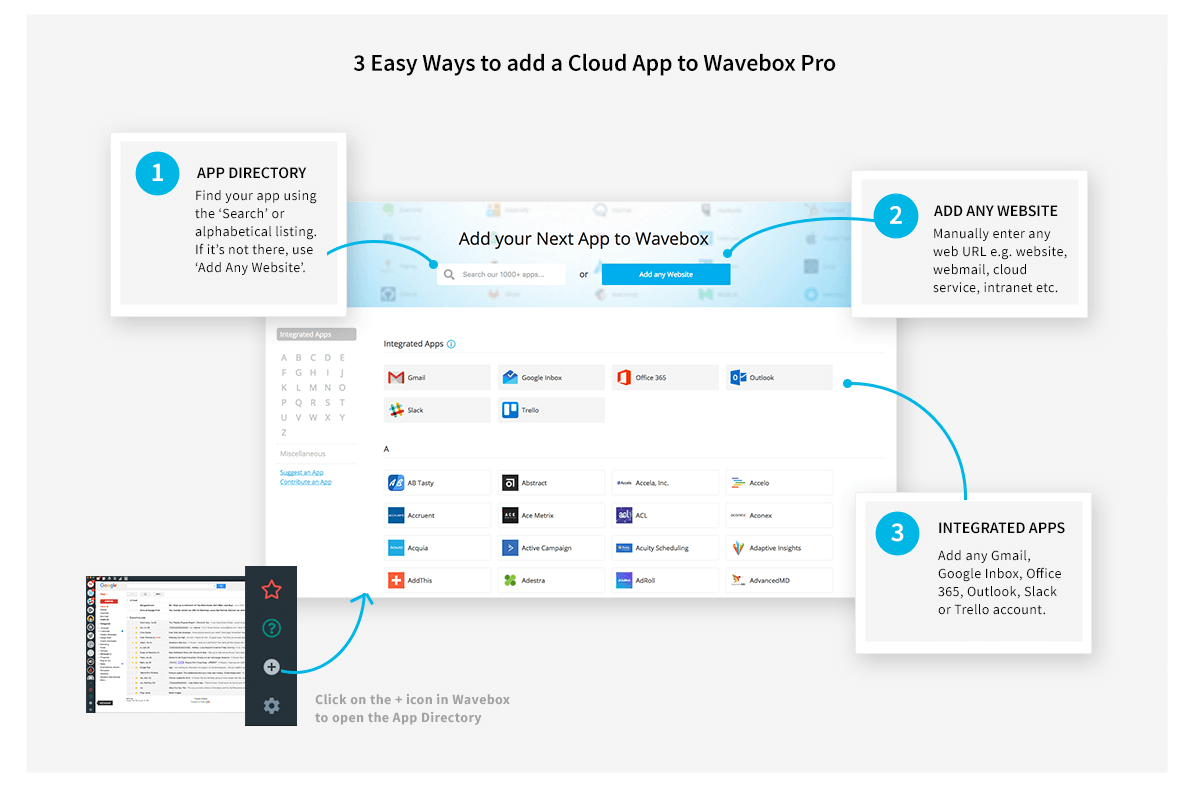 App Directory (Alphabetical Listing & Search): Click on any of the apps listed in the Directory to add it to Wavebox.

Add any Website: If you can't find an app in the Directory, or if you just want to add a favourite website to Wavebox, then use this option to manually enter any URL.

Integrated Apps: Use this option to add a Gmail, Slack, Inbox, Outlook, Trello and Office 365 account. (These apps are split out from the main Directory as they are fully integrated with Wavebox, therefore offering enhanced notification features.)
To conincide with the launch of our new Directory there is a new App Directory page on Wavebox.io, which has a 'Featured App' section, plus a list of some of the more popular apps used by Wavebox users.
The process of adding new apps to the Directory is ongoing. Please get in touch to suggest an app, or get your app listed.