5 New Features for Faster Navigation & Workflow.
🥳🤖 Yay, it's release day, which today includes a Chromium update, some essential fixes, and improvements, plus a couple of handy new features!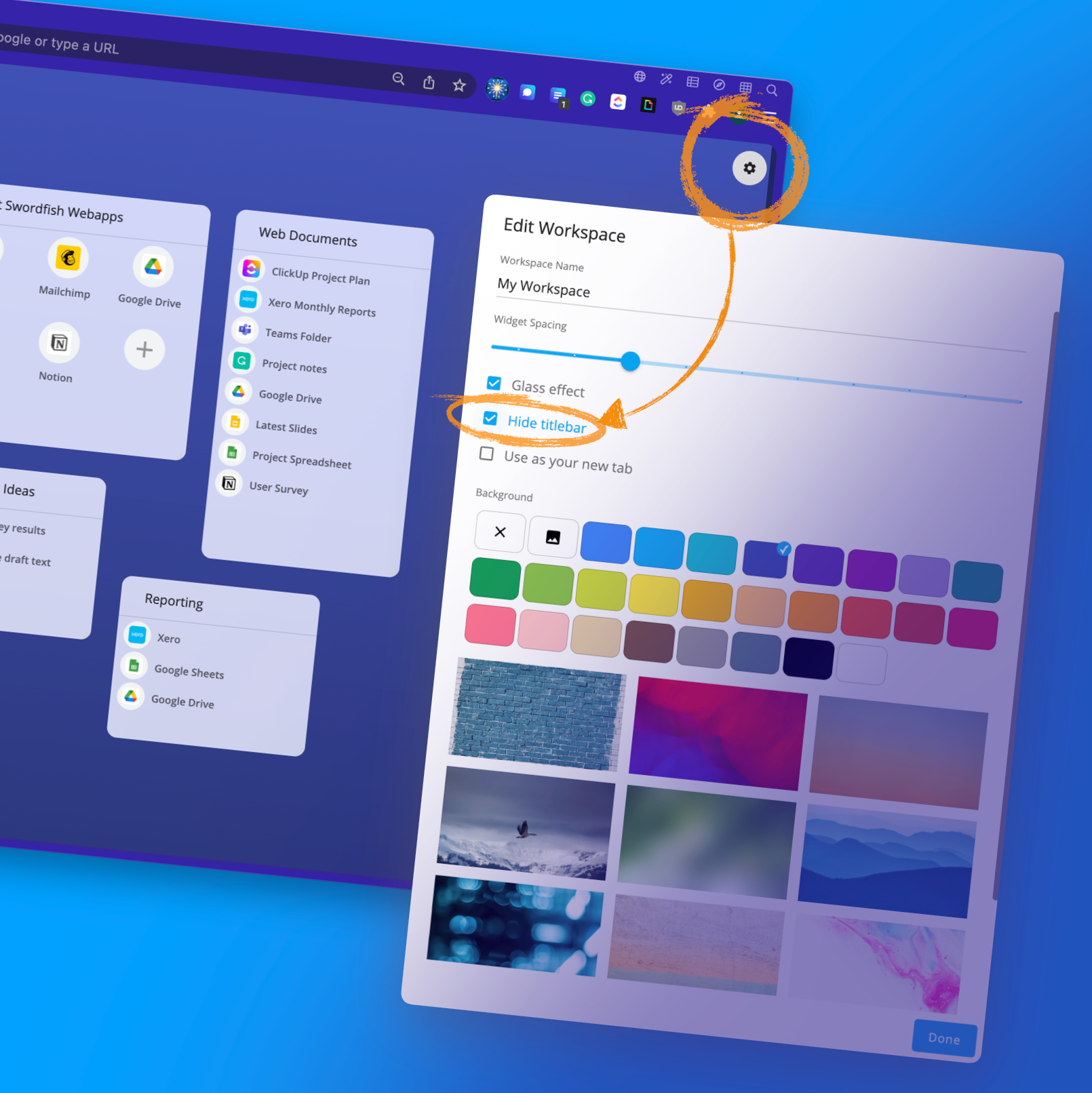 🥳🤖 Yay, it's release day, which today includes a Chromium update, some essential fixes, and improvements, plus a couple of handy new features! You can catch up with all our release notes here, and here's a quick summary of 5 recently added new features you may like to try.
🙌 Tip! Also check out our 12 Days of new Features & Settings blog post to ensure you're up-to-date with all recent new features.
🚀 1. Webdock drag & drop improvements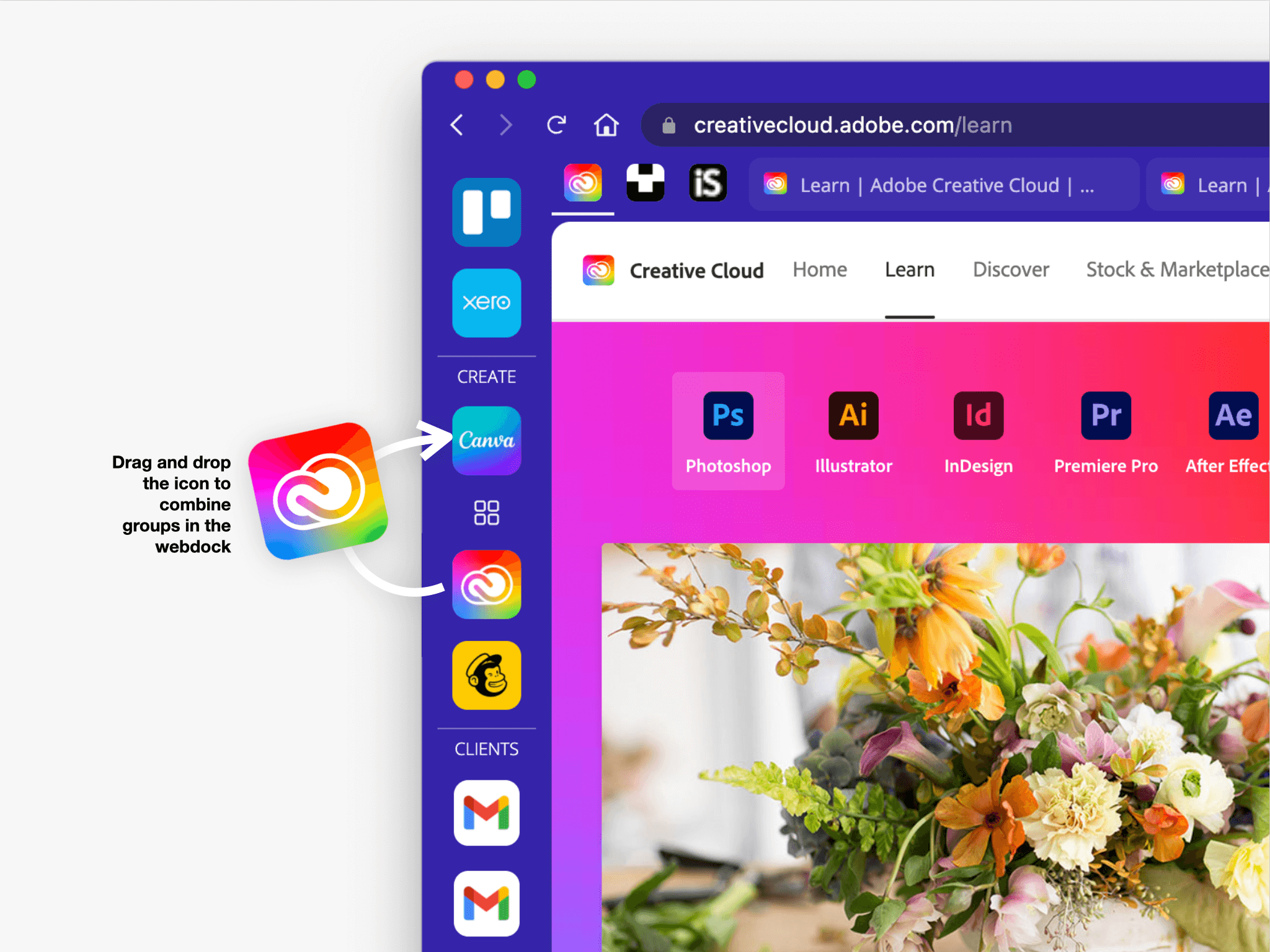 We're doing some work behind the scenes on a🤫🙈 brand new UI for 2022, and some of those updates have already snuck out to the stable channel—you'll now find the sidebar drag and drop much smoother, so you can reorder your icons more easily between groups. You can also drop a group icon over another group icon to combine the apps into one group. To try these changes, and to take a peek at other UI updates, you'll need to activate them in Settings > Advanced > Advanced Flags > Wavebox UI 2. 🙌👩‍🎨
🎨 2. New icon picker for groups and apps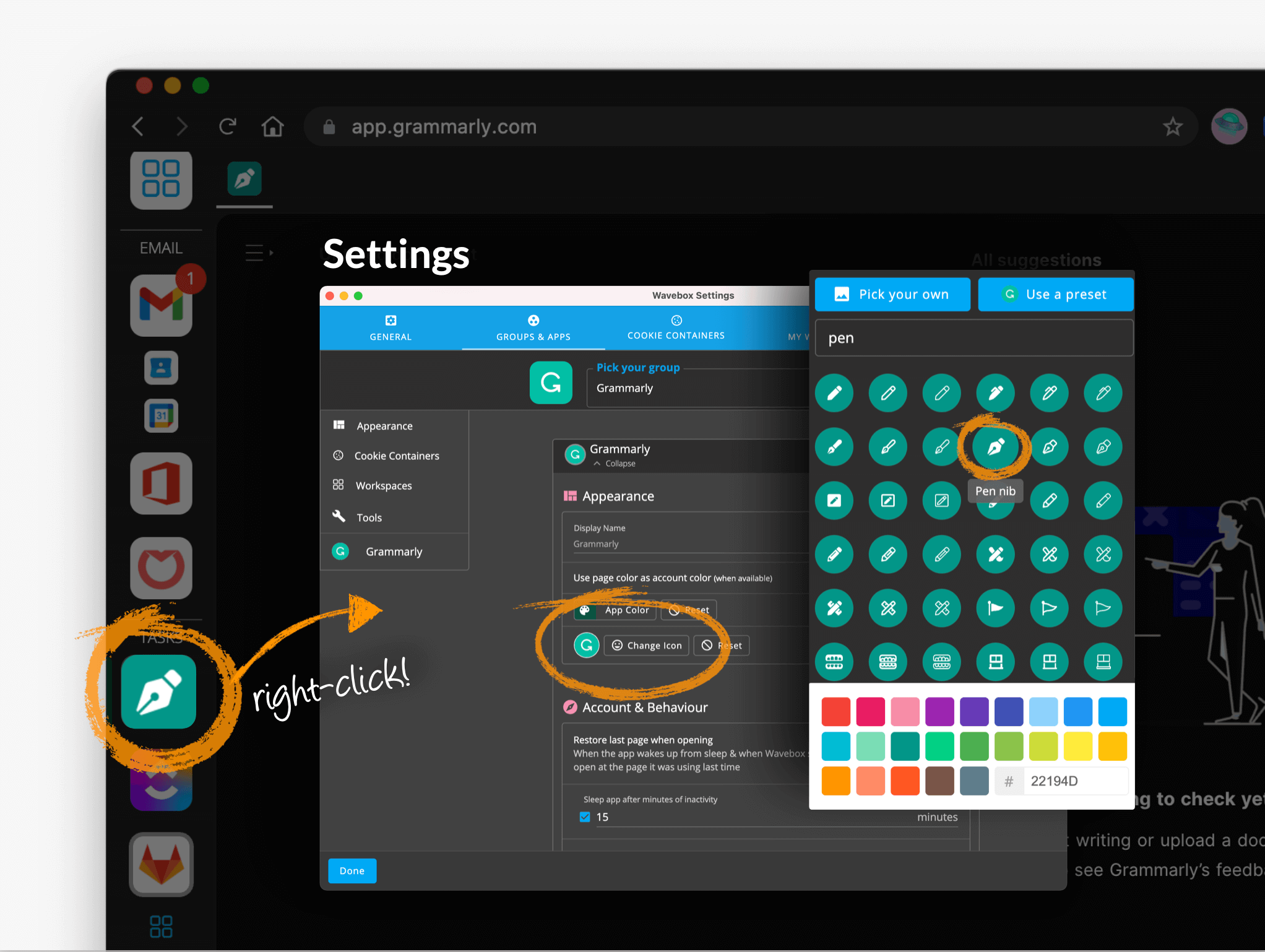 A popular feature request has finally arrived! You can now create your own group/app/shortcut icons from an easy-to-use image library in Settings.  Go to any group or app settings screen and click on 'Change Icon' to choose from these options:
Pick your own (grab an image from your computer)
Use a preset (the icon provided by the web page)
Choose an icon from the library shown, plus a color (with hex color codes)
🙈 3. Hide the titlebar in Workspaces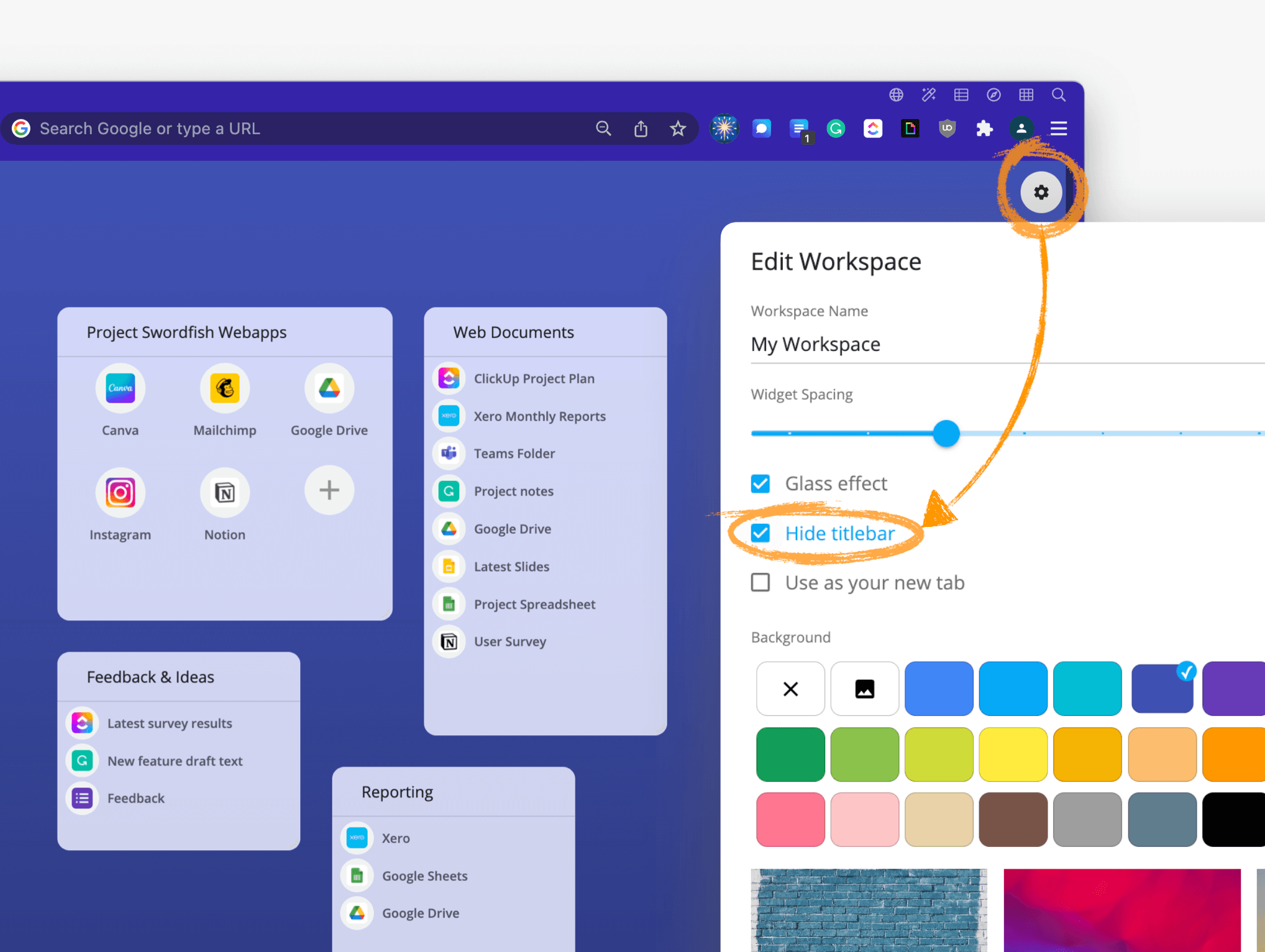 Yeah, so the titlebar in Workspaces does take up a bit of room. Well, now you can hide it!  Click on the workspaces Settings cog (top right) and then tick the 'Hide Titlebar' box. Who needs to know what a workspace is called anyway, right? (It does reappear on hover, tho).
🎹 4. Keyboard shortcut for copying the current URL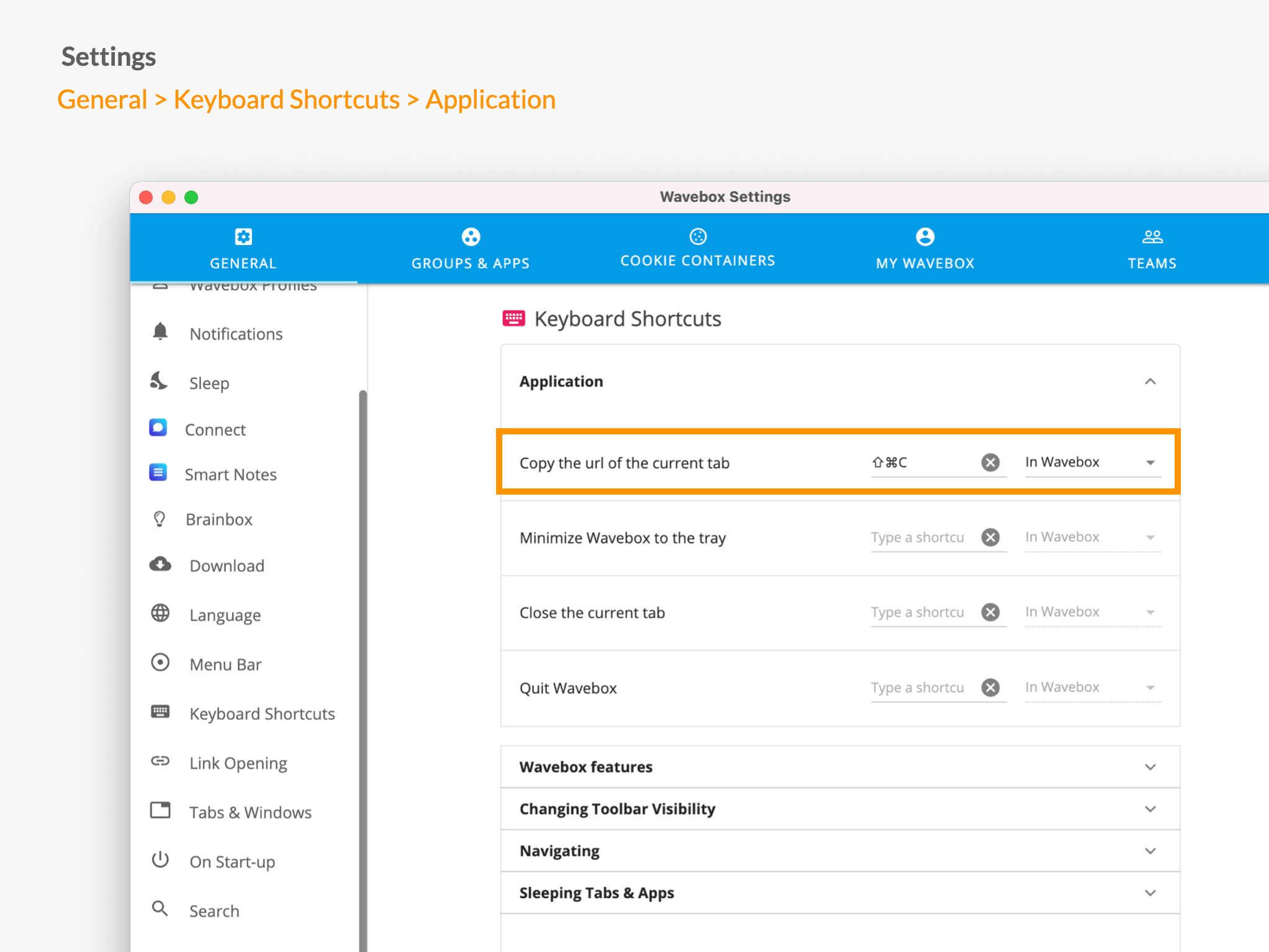 Keyboard Shortcuts help you navigate faster across all your apps, perform tasks quickly, and generally reduce the quantity of clicking you need to do in a day.  We've added a couple of useful keyboard shortcuts recently, which are now live for you to try: Settings > General > Keyboard Shortcuts:
Duplicate current tab in a new window - set your own combination.
Copy current tab URL to clipboard:  Mac: Cmd+Shift+C, PC: Ctrl+Shift+C.
👏 5. A couple of UI updates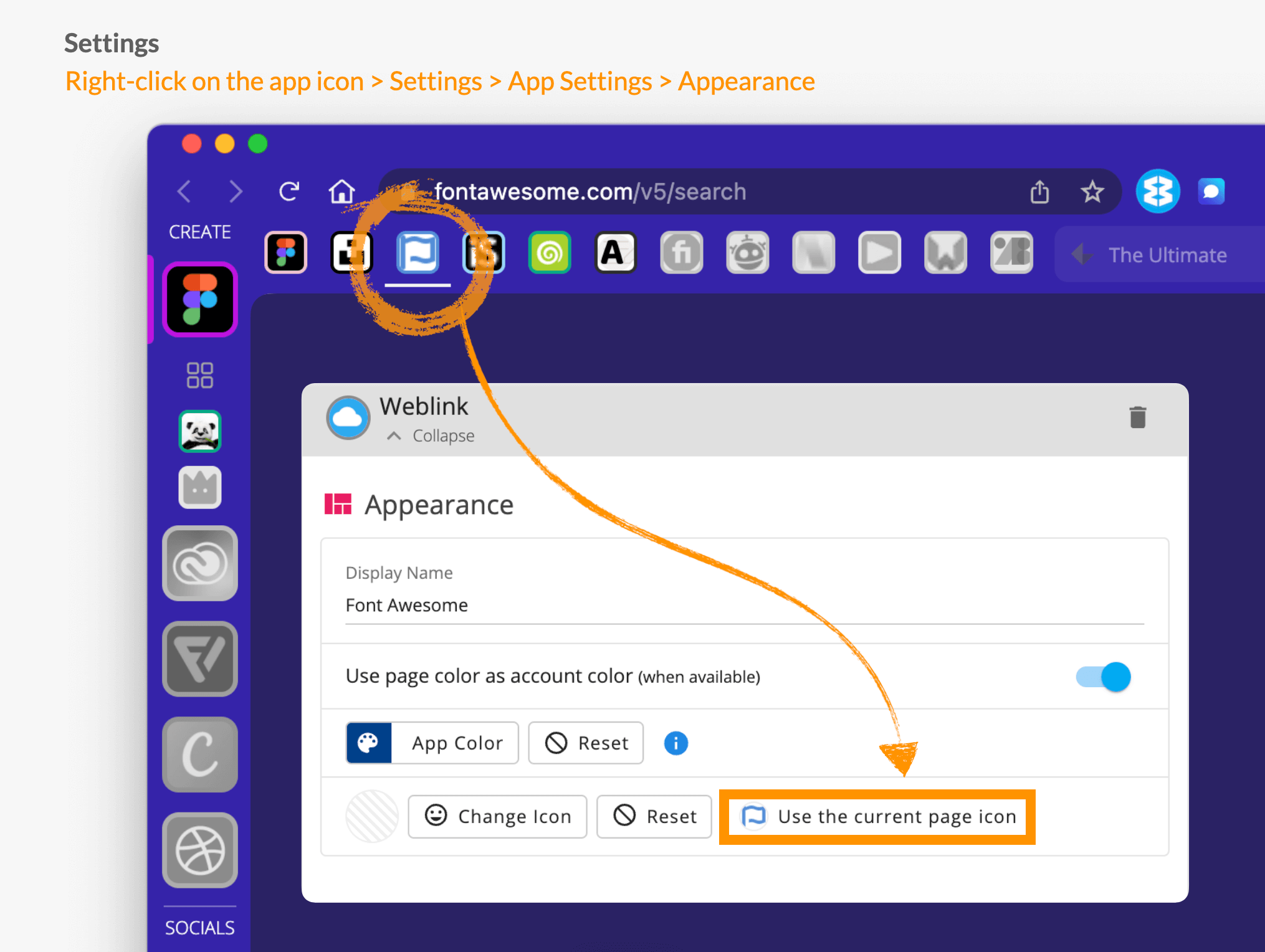 Keep sending in your feature requests! Click on the 'info' icon at the bottom of the sidebar and select 'Feature Request' to submit your idea. Here are 2 recent suggestions that have made it into a recent release:
Set weblink app icon - By default, the app weblink icon in the top toolbar changes as you browse. But now you can set it to always be the 'home' app icon. Just right-click on any weblink icon, then go to Settings > App Settings > Appearance > Use the current page icon (button).
App/link names in Collections - these now wrap so you can add longer and more meaningful titles.
---
If you're not using Wavebox yet, why not download for macOS, Windows or Linux and save 90 minutes each day by having better navigation and automated workflows across all your favorite web tools.