Feedly, ClickUp & Freshdesk added as Integrated Apps.
Keep up-to-date with the latest from Feedly, ClickUp and Freshdesk by adding them to Wavebox.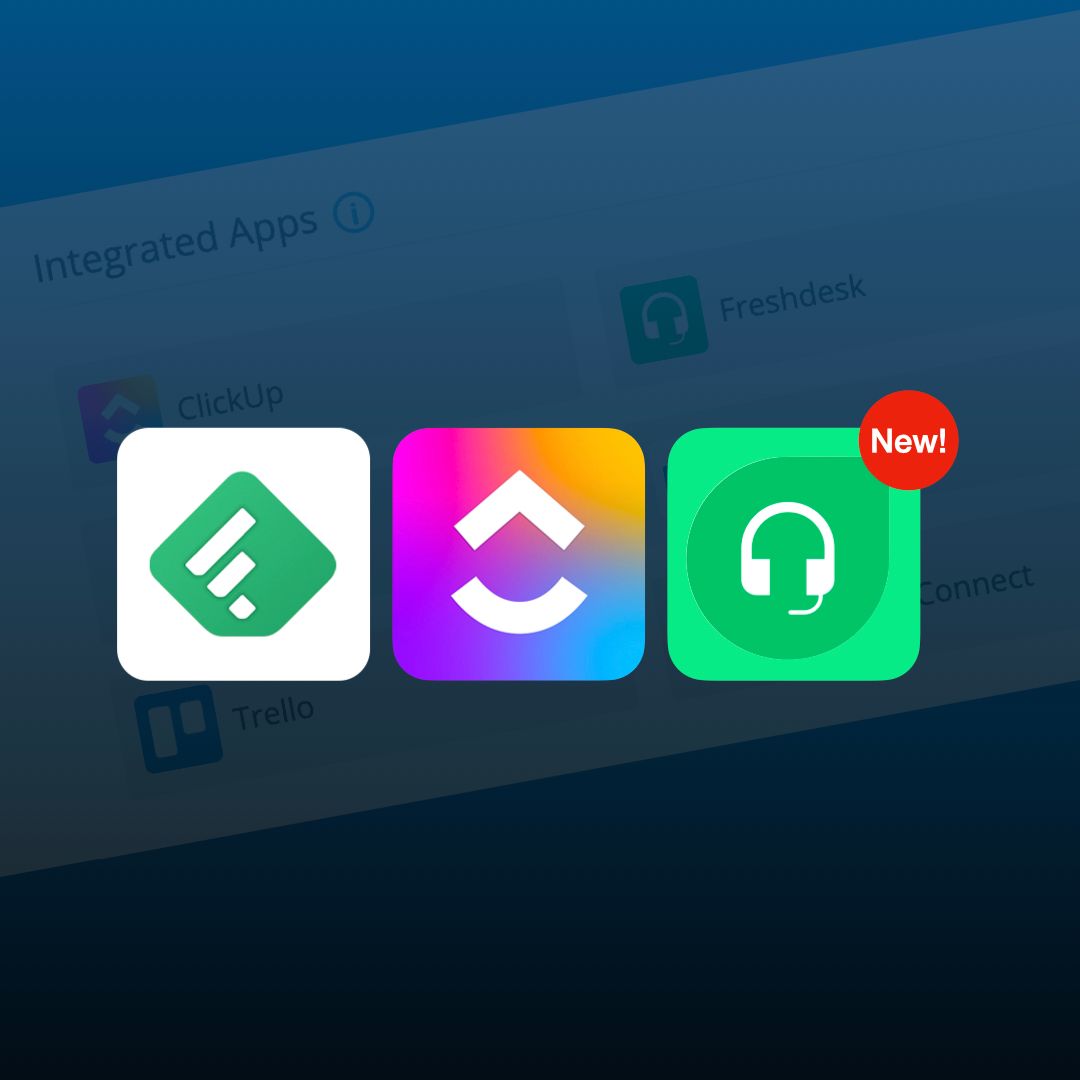 We're delighted to welcome Feedly, ClickUp and Freshdesk as integrated apps in the Wavebox App Directory. You'll find them at the top alongside other integrated apps like Gmail, Outlook, Slack and Trello.
So what does this mean?  Well, it means that we've done some additional integration work for these apps, so you'll get better notification and unread badge support,  including badge updates even when the app is sleeping.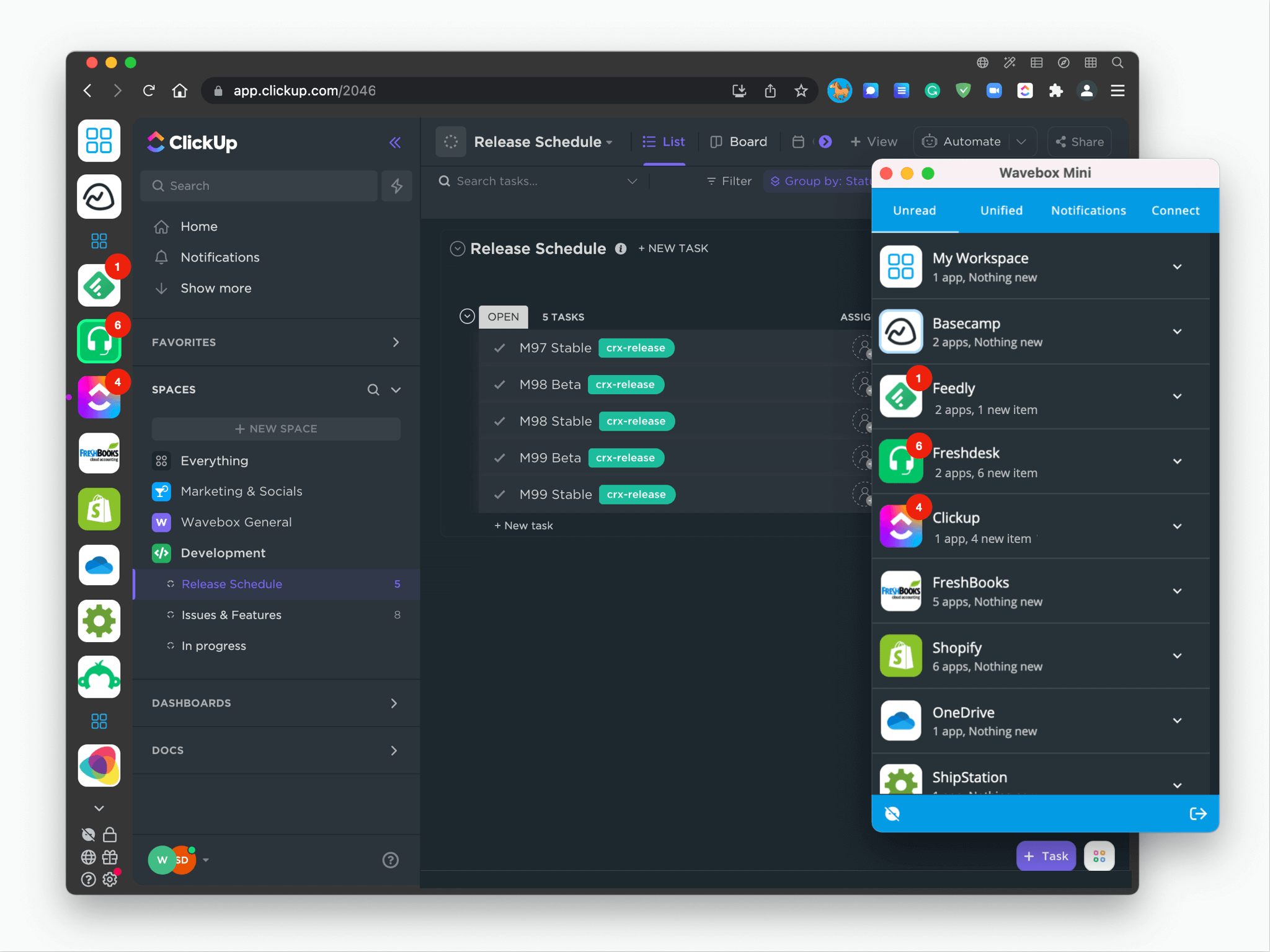 Most of the apps you use in Wavebox will trigger desktop notifications and display unread badges for new items.  Badges appear on group and app icons as a red circle with a number - this is the number of new/unread items. You'll also find them in the Wavebox Mini under the 'Unread' and 'Unified Unread' tabs, and in the Wavebox Mini widgets in workspaces.  
In the Wavebox Mini there's also a tab for 'Notifications' too, which always displays a list of your most recent notifications. Click on any item in the Mini Menu to navigate straight to the app.
So now, even when your apps are snoozing, you'll always be up-to-date with Feedly, ClickUp and Freshdesk.