New! Webmail Client Picker for Mac, PC and Linux. (Gmail, Outlook, Hotmail)
Learn how to select a specific webmail account to use when clicking on an email address and composing a message.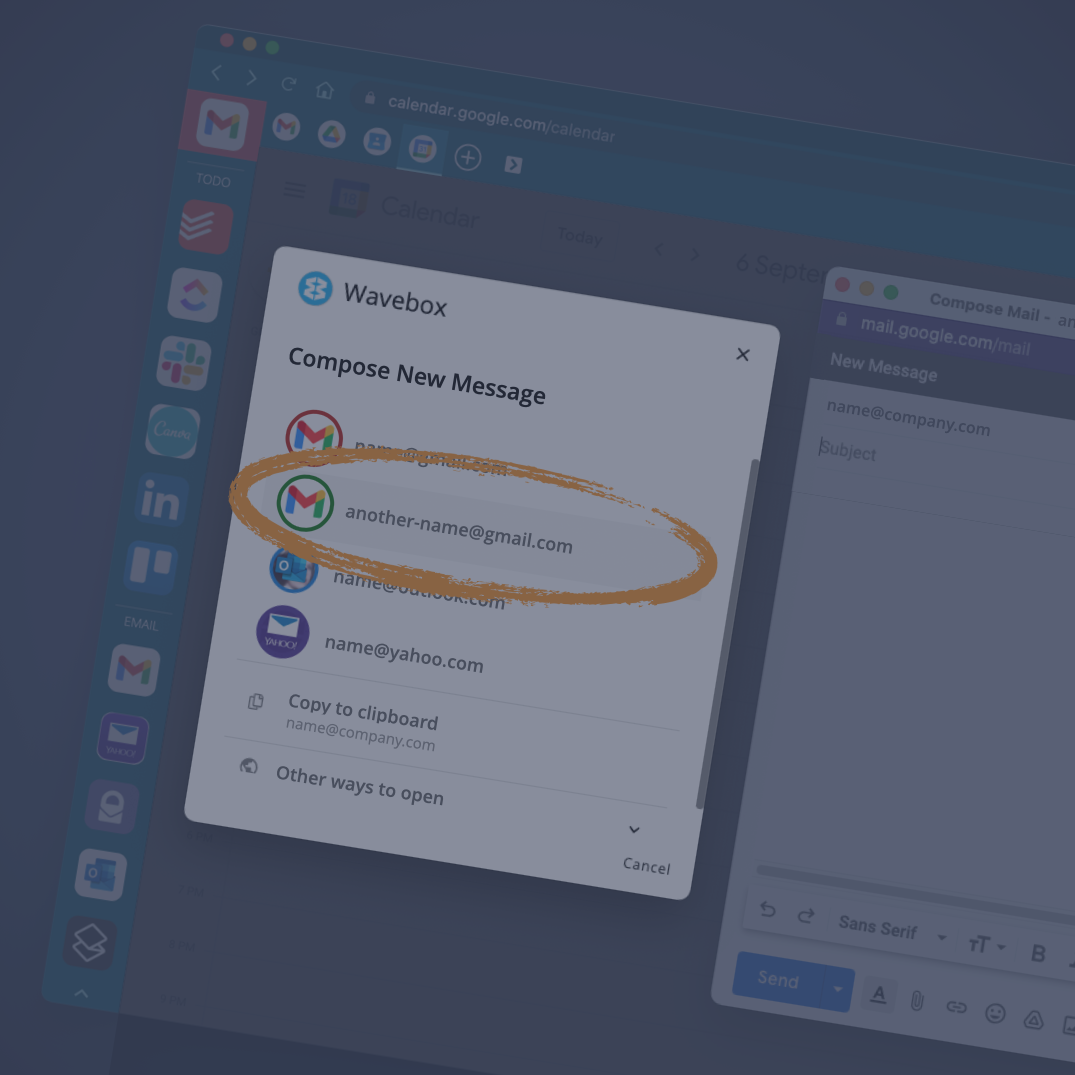 Wavebox effortlessly solves the problem of staying signed-in to all your webmail accounts simultaneously - just add them all to the Wavebox sidebar and toggle between them without having to sign in-and-out just to get work done.
But what about composing an email?  When you click on an email address in Wavebox, or any external app on your desktop, you'd probably like a compose window to magically open in the correct webmail account for that particular email, right? But with so many email accounts connected to Wavebox - work/personal/client Gmails, Outlooks, etc - how can you automatically use the right one?
Luckily, Wavebox excels at providing simple solutions to annoying time-consuming niggles like this, and this week's release is no exception.
After installing the update, you can now click on any email address (in Wavebox or any other app on your desktop) to reveal a shiny new email picker modal showing a list of ALL your webmail addresses. Simply click on the one you need for that email, and a compose window will pop-up ready for you to type your message. Awesome!
So, here's how to get it working in just three simple steps (for existing Wavebox users it's only 2 😜):
1. Select your Default Browser and Email Client.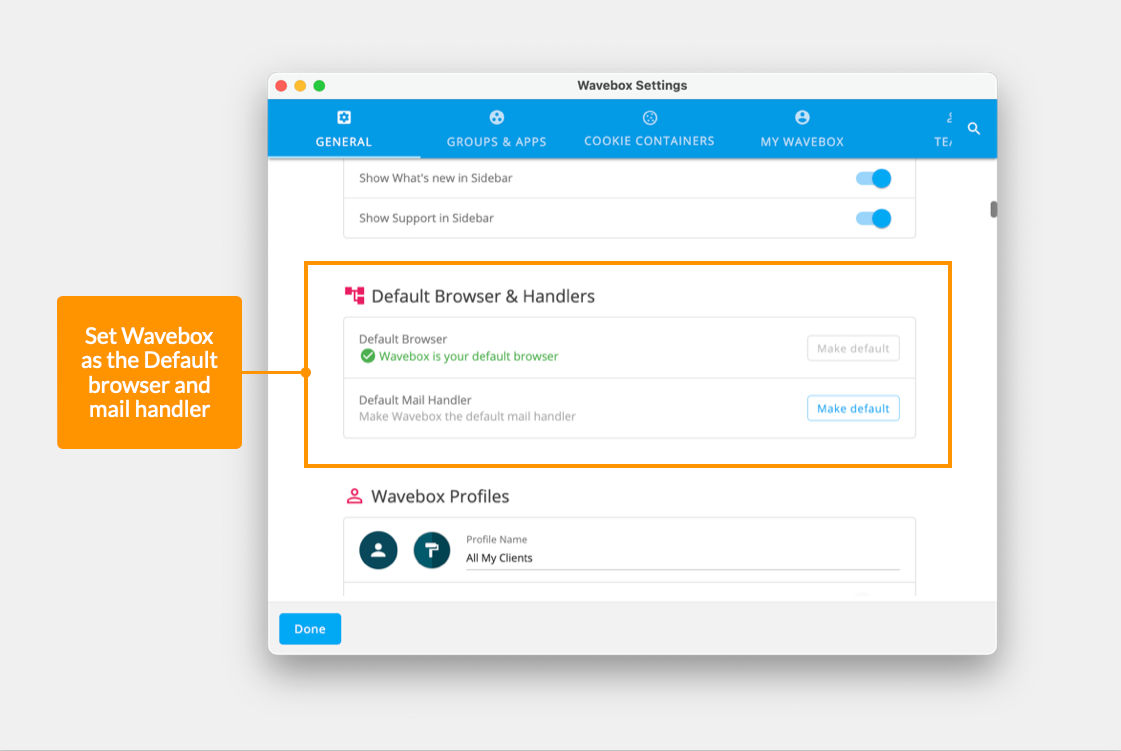 Start by setting Wavebox as your default browser and default mail handler. You can do this easily in Settings > Default Browser & Handlers.
2. Add all your Webmail Accounts.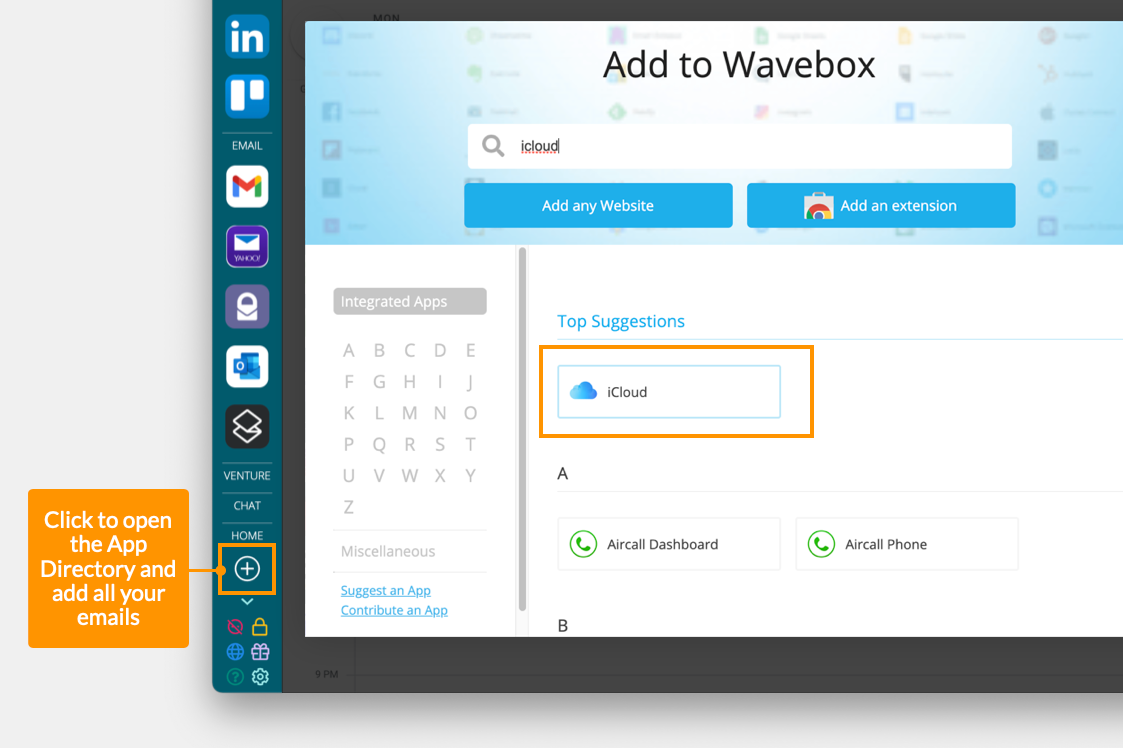 Click on the + icon in the sidebar to bring up the App Directory.  Find the webmail app you need and sign-in, and repeat for all your webmail accounts. Note that Wavebox will keep you signed in to present unread badges and notifications, and will also sleep the tab when it's not in use to maintain performance.  Wavebox will also sandbox accounts of the same type e.g. two Gmails, to keep them working correctly - click here to learn more about cookie containers.
3. Click and Compose.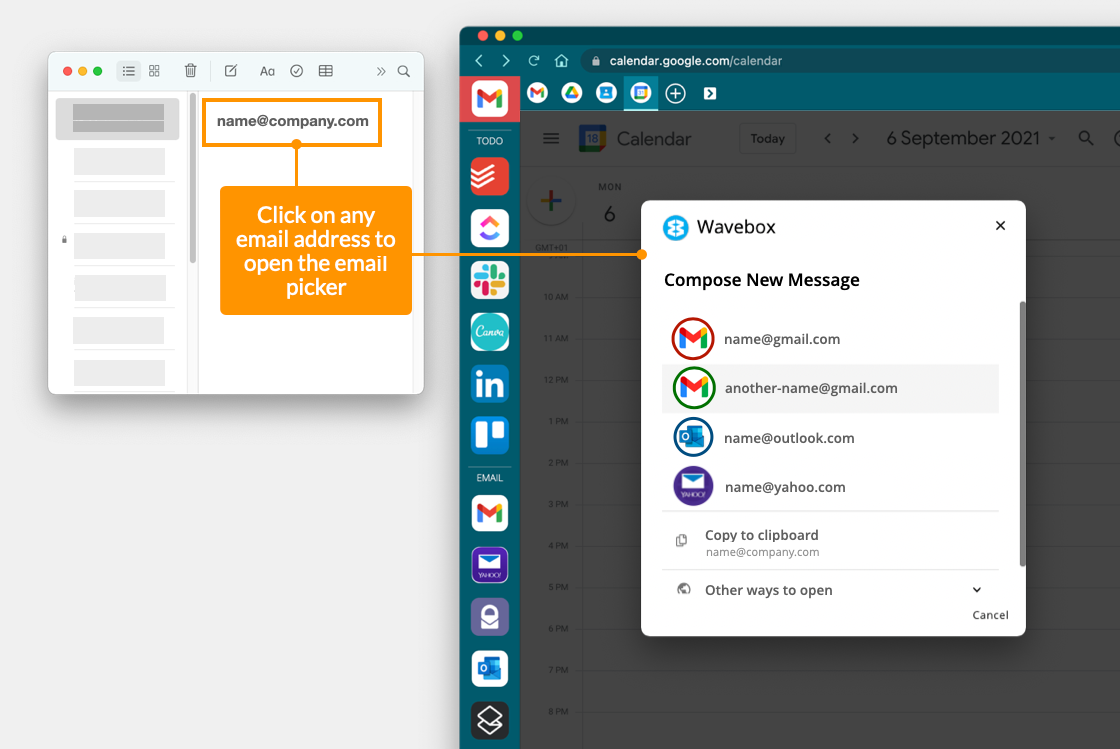 Find an email address in any app on your OS, or in Wavebox, to see the email picker modal in action.  Choose the account you need to open a new compose window for that account.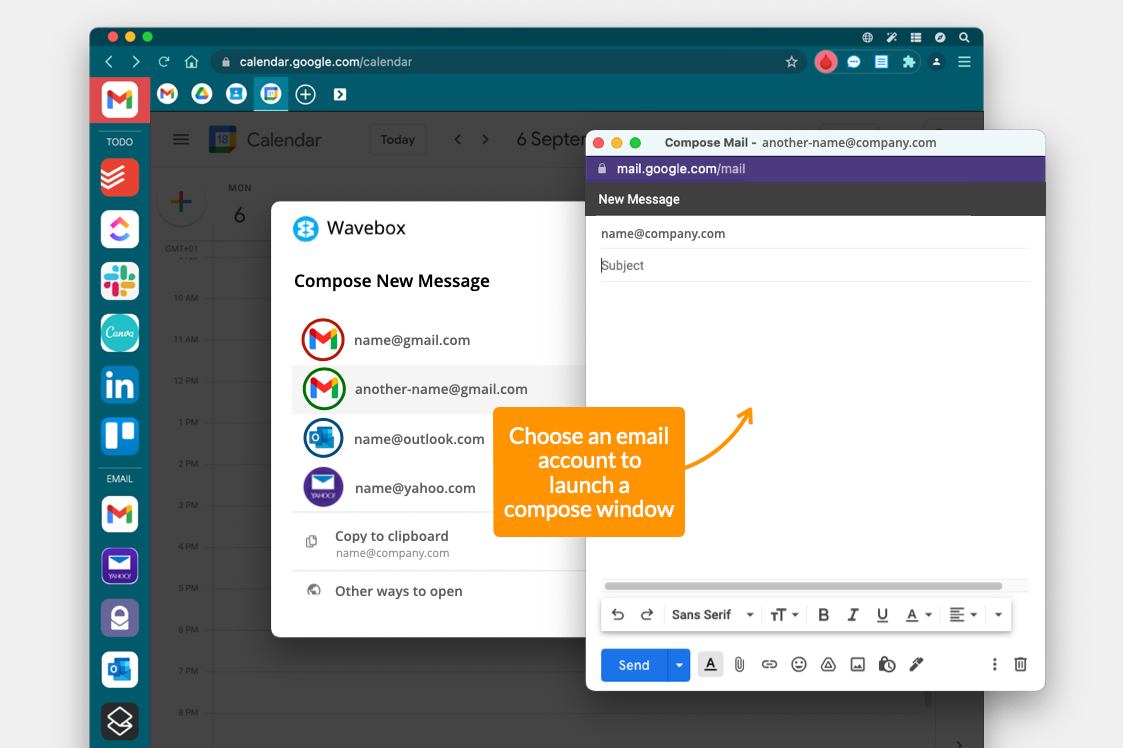 There are also options to copy the address to clipboard if needed, and to open in a new app window (not signed-in).
There you have it! So much time saved by not having to sign in-and-out of all your different email accounts. New to Wavebox?  Did you know that you can save 90 minutes a day by using smart hacks like this one? Try the Webmail Picker for yourself by starting a 7 day free trial of Wavebox Pro: http://wavebox.io/download.