New: Updates to Notification Sounds and Privacy Lock.
Happy New Year! Welcome to the first release of 2022! 🦆🦆 As well as an update to Chromium (97.0.4692.71), we have a couple of new features and improvements to tell you about.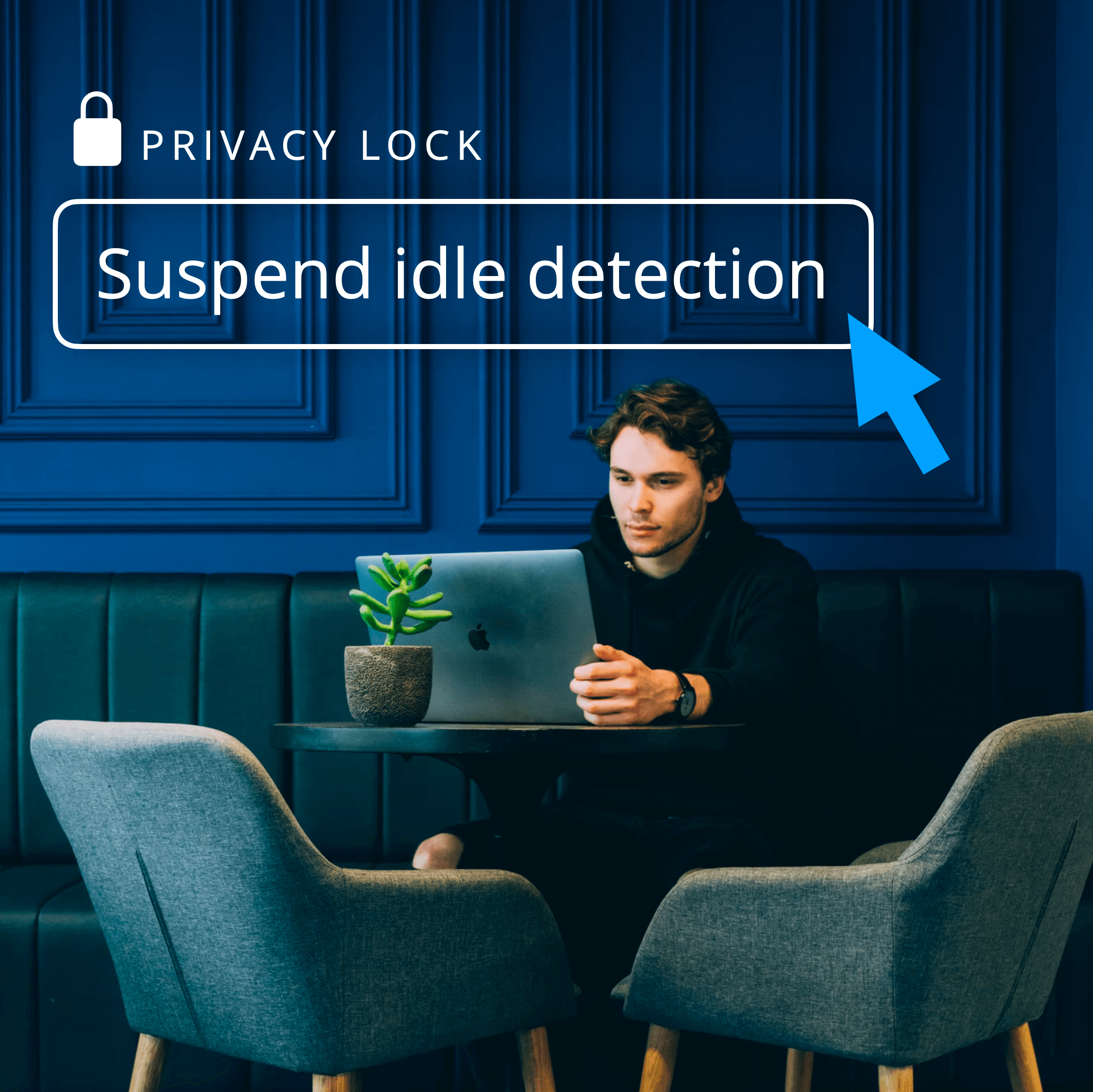 Happy New Year! Welcome to the first release of 2022! 🦆🦆  As well as an update to Chromium (97.0.4692.71), we have a couple of new features and improvements to tell you about.
🎵 New! Upload Sound Files for App Notifications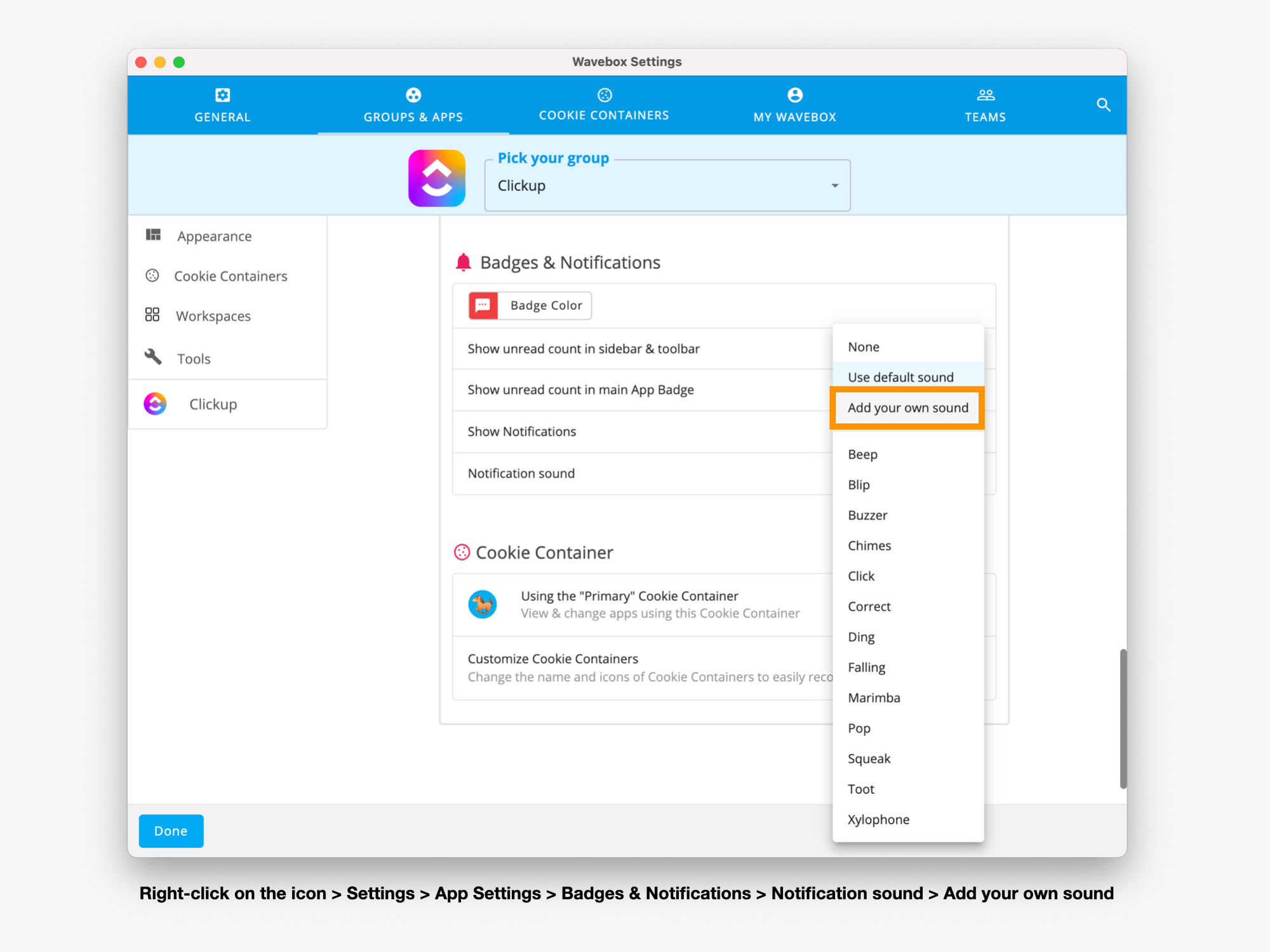 Ever since we added the option to set different notification sounds for up to 13 apps (back in September 21) we've received many requests to add a file-upload option.  Of course, we couldn't resist, so now you can add your own sound to any app in Wavebox.  Just right-click on the app icon and select Settings > App Settings > Badges & Notifications > Notification Sound > Add your own sound > Select an audio file (mp3 or aac) from your computer. Here's a couple to play with courtesy of BBC Sound Effects: 🍱 Microwave ping and 🚄 Train Horn.
⏸️ New! Temporarily Suspend Privacy Lock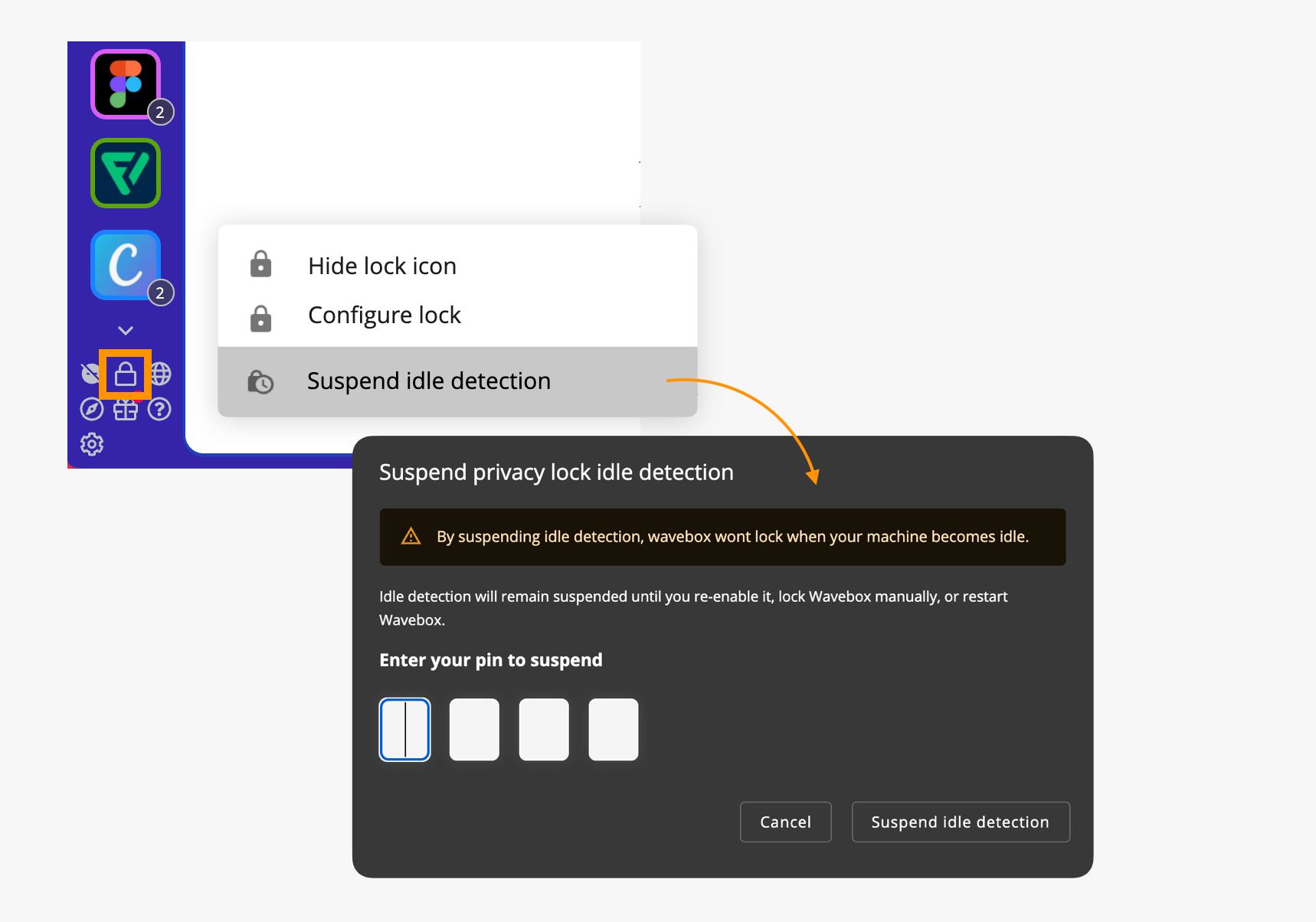 Also in this week's release is an update to our desktop Privacy Lock. When activated in Wavebox, Privacy Lock will automatically trigger after a set period of inactivity - you can specify this in Settings > Privacy > Privacy & Security > Privacy Lock > Opens Privacy Lock settings window.
However, there may be some instances where you need Wavebox to remain active, even when it's idle e.g. you're on a call, or viewing a presentation. So we've introduced the option to temporarily pause the lock when so that it doesn't automatically activate when Wavebox is idle.  
To activate it, just right-click on the padlock icon at the bottom of the sidebar, and select 'Suspend idle detection'.  The lock will be suspended until you right-click on the padlock again to 'Resume idle detection', activate the lock manually, or restart your computer.
✏️ Update! Edit a Group/App Name in the Add Wizard.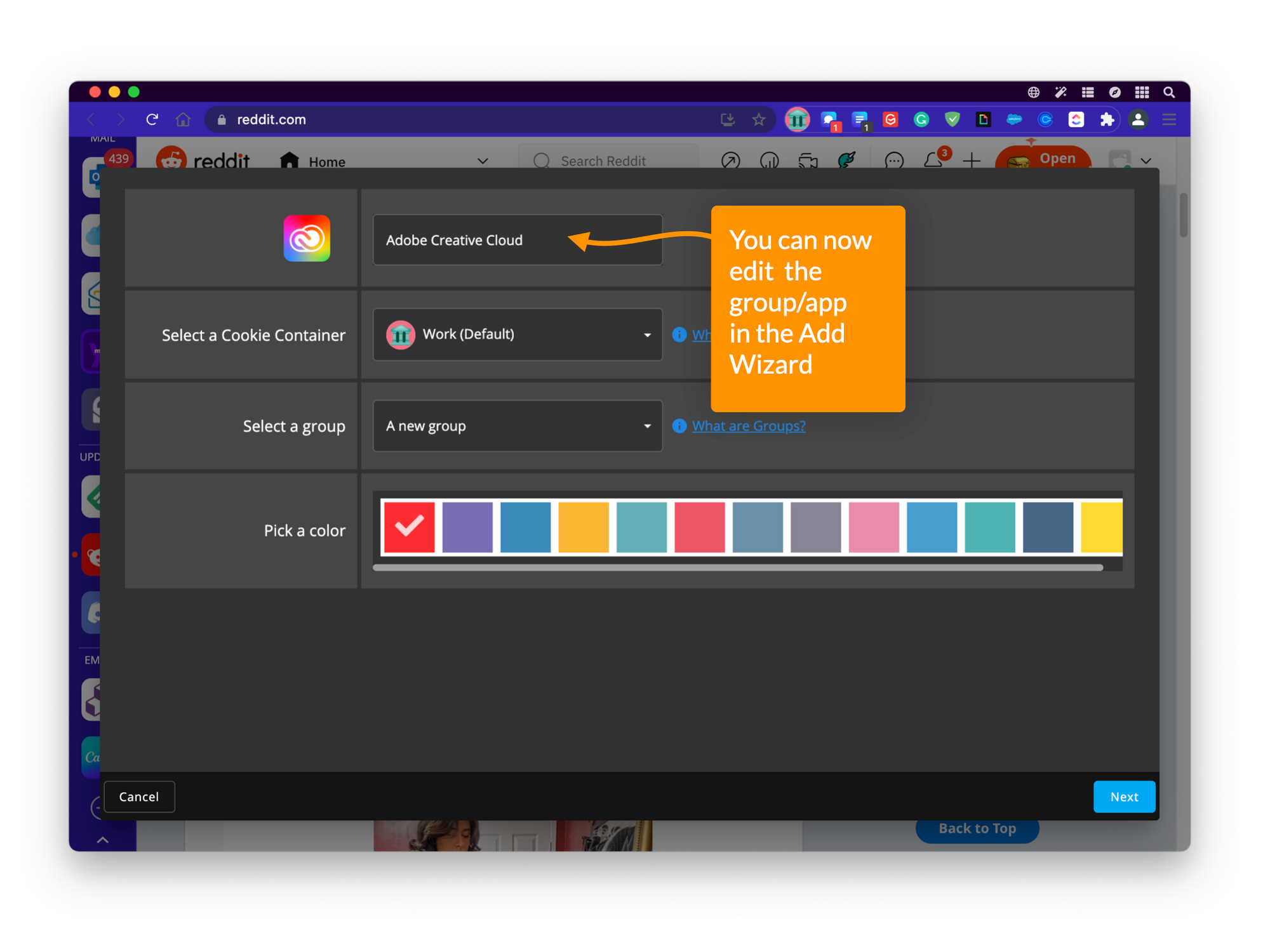 Just a little tweak for the 'Add' wizard for now (🤫 we have more improvements for groups and apps coming soon!)  In the meantime, you can now enter a name for your group/add directly in the 'Add Wizard' so you don't need to go back and change it later in Settings.  Click on the + icon in the sidebar or top toolbar to open the Directory and launch the wizard.
Other Notable Improvements.
A couple more changes/updates worth mentioning for this release include:
🚀 Faster unread count detection for Outlook.
❗Hide the alert flag - when an app is signed-out it automatically displays a red alert flag (exclamation mark) to ensure you don't miss any important updates or notifications.  However,  in some use-cases, this icon needs to be hidden, and so we're trialing this setting under 'Advanced Flags'.  Just go to: 'Settings > Advanced > Advanced Flags > Show app attention flag when signed-in > Toggle OFF' to give it a try.  But remember, if a Gmail, or any other webapp, signs-out for some reason, you won't know about it until you manually click on the app/tab 😢.
⚙️ There was some discrepancy in the close tab behavior in secondary windows and the main WB window. So with a bit of tweaking, we've unified this across the board.
Get the Updates.
Existing Wavebox users: You'll get a prompt in the app to install Version 10.97.16. Or you can manually update via Settings > General > Updates > Check for Updates Now (button).
If you're not an existing Wavebox user, then why not download Wavebox and give your productivity a boost for 2022!  All the features mentioned in this post are available in Pro, which you can try free for 7 days.
---
That's all folk. Big thanks to all our users and Beta testers for sending us your feedback and bug reports over the holiday period! You're the bestest. 😀🤗
Header photo by Štefan Štefančík on Unsplash