New: Welcome Grammarly, Dropbox, Todoist, and Clearbit.
This week's Wavebox release is a bumper issue that's dedicated to 4 awesome Chrome extensions. There's also a new way to add apps, plus bug fixes and general improvements to make Wavebox run faster and better.
Read this blog to learn more about our new App Directory >
First, let's welcome our new extensions which will help you get organised, write better emails, and save valuable time: Grammarly, Dropbox for Gmail, Todoist for Gmail and Clearbit Connect are amongst the world's most popular Chrome extensions, and we're delighted to have them onboard. You can now use these extensions directly from your Gmail window in Wavebox.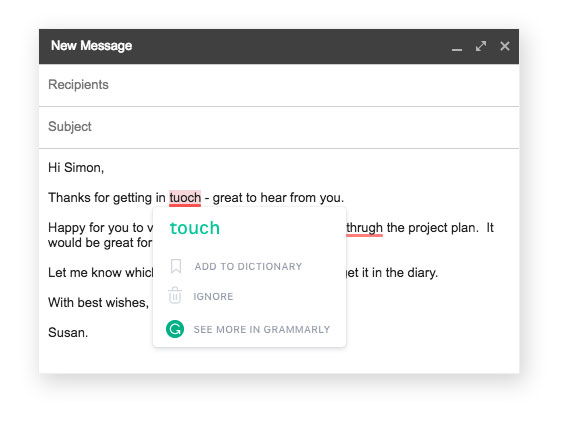 Grammarly
Grammarly is the world's most accurate grammar checker. Grammarly helps you to write mistake-free text on-the-fly. It scans your text in any Wavebox window offering suggestions for common and complex grammatical mistakes as you type. Grammarly offers both free and paid services so please visit their website for more information.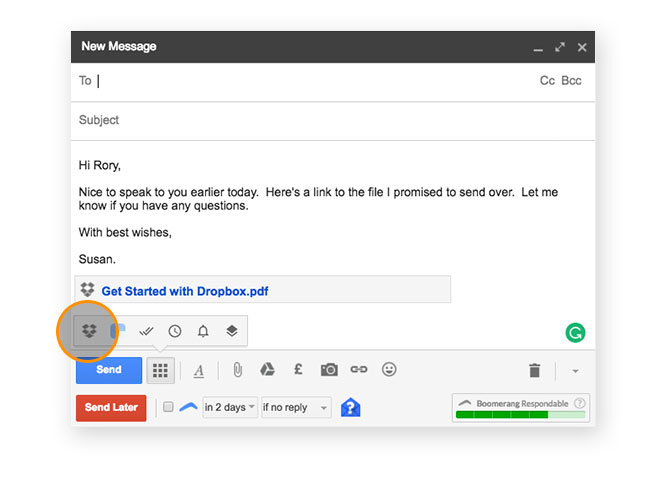 Dropbox
Dropbox is a secure file sharing solution trusted by over 500 million users. The Chrome extension for Gmail allows you to quickly share, access, find and preview important files all from within the compose window in Wavebox.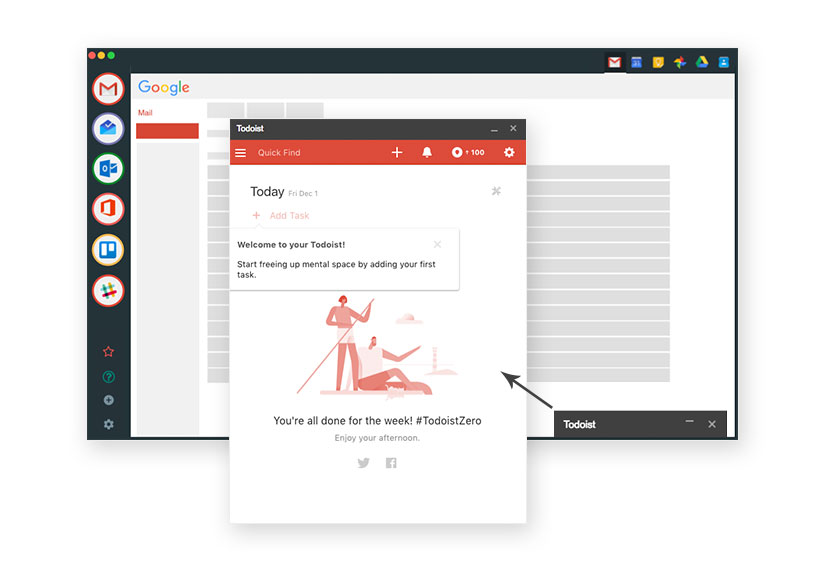 Todoist for Gmail
Todoist is the leading online task manager used by over 6 million people around the world. Use the Gmail plug-in to view, add, organize, complete, and delegate tasks right from your inbox.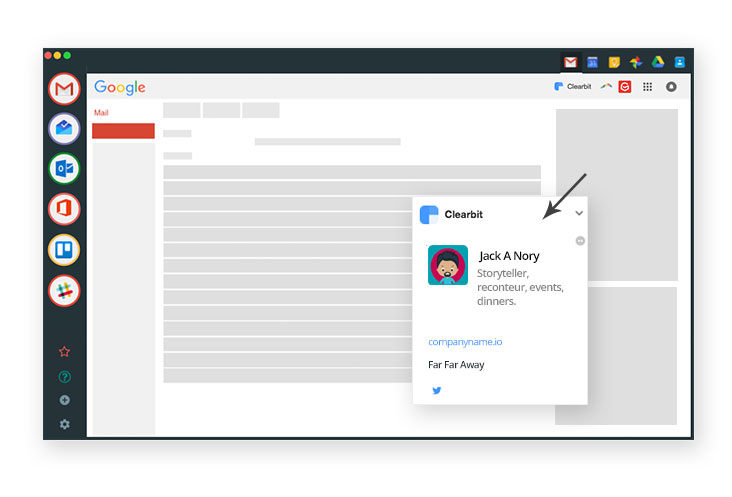 Clearbit Connect
Supercharge your email by having information for millions of companies and people at your fingertips! Clearbit Connect displays surfacing data on the people who email you in Gmail's sidebar, allowing you to find anyone's business email with just a few clicks.
How to Install an Extension
Extension support is available to all Wavebox Pro subscribers, and are simple to install. If you're not using an extension already but would like to try one out, you can sign-up during the install process. Here's what to do:
In Wavebox, click on the 'Settings' cog (bottom-left).
Click on the blue 'Extensions' tab.
Find your chosen extension and click on 'Install'.
Click the blue 'Restart' button (bottom-right) then follow the steps.
Extension Support is Included in Wavebox Pro
Support for these extensions (plus Boomerang, Gmelius and Mixmax) is included in your Wavebox Pro subscription. We do not charge you extra for using these Chrome extensions in Wavebox. Please note that subscription fees for using the individual extensions is not included in our subscription - please contact the vendors directly for pricing details - most of these services provide a free option or trial period.
Also in this week's release...
With 18 items on the bug fix list and 15 under improvements, this really is a bumper release, just in time for the holiday season! There are fixes for Snap, Slack, Asana, and Gmelius users to name but a few, plus faster window loading times and better overall perfomance. There are also new pop-up notifications for sleeping accounts, to help your Wavebox run more efficiently. Please refer to our Release Notes on GitHub for a complete run-down of today's updates.
Read this blog to learn more about our new App Directory >
How to Install an Update
Wavebox users will automatically receive a pop-up notificaiton about the new release. If not, there are a couple of ways to get to download it:
Click on 'Wavebox' in your computer's menu bar (top-left) and then 'Check for Update'. Click on 'Install' button when it appears.
In Wavebox, click on the 'Settings' icon, then look for 'Check for Updates' (bottom-right) under the blue 'General' tab. Click on it and follow the steps.