New Directory Makes Adding Apps Even Easier!
New in this week's release is a faster way of adding your favourite apps to Wavebox.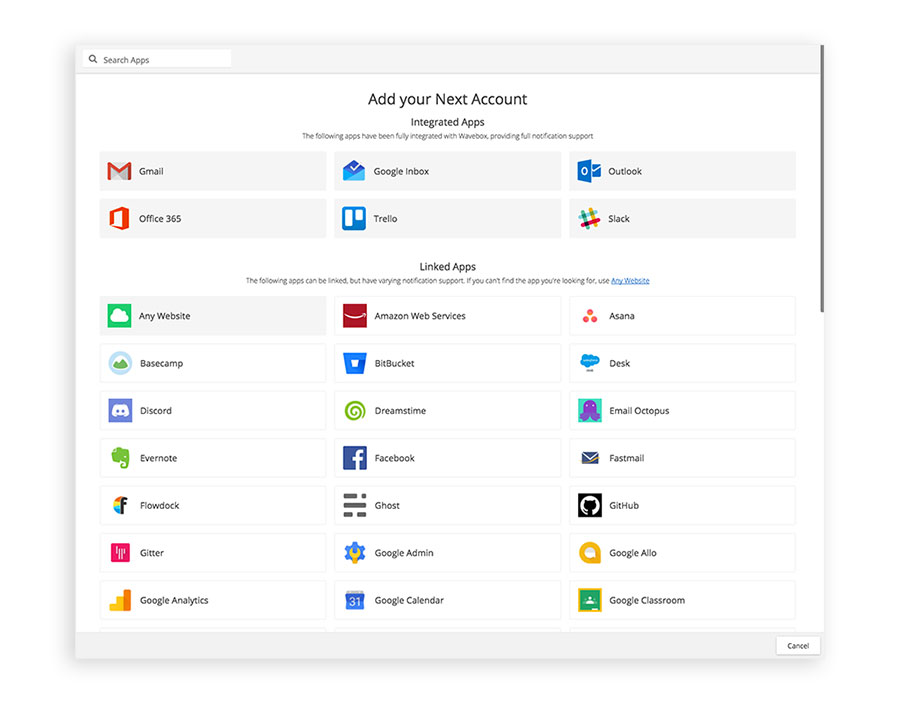 Clicking on the 'Add' icon in Wavebox now brings up a window displaying a list of integrated and featured cloud Apps and web services.
At the top are our fully Integrated apps, which offer complete notification support. These are followed by a list of featured apps, which are those requested by Wavebox users over the past few months. This is not a complete list of apps supported by Wavebox - you can add any App/Website/Weblink to Wavebox using the 'Any Website' option. Wavebox users have already linked over 500 different apps to their desktops!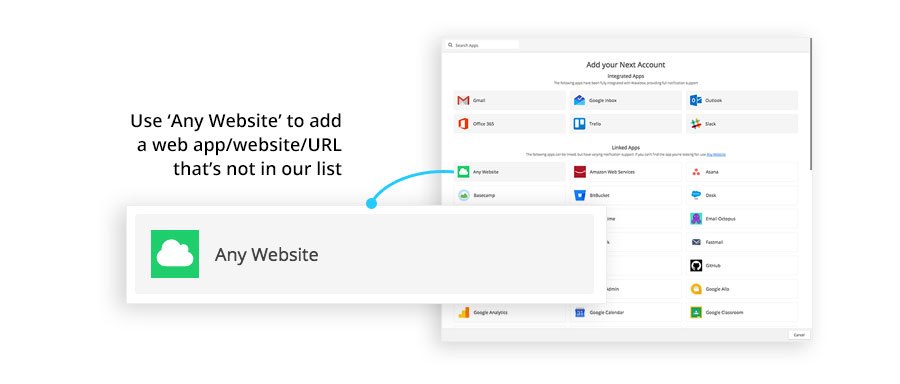 The new Directory also has a Search function (top-left) and we will be adding more apps and a 'Category' search very soon.If you would like to see an App featured in our Directory then please get in touch. You can also contribute via GitHub.