New! Set Proxy Configurations for Cookie Containers.
Stay signed-in to all your web apps and services in multiple countries.
In the latest release of Wavebox (10.100.12 & higher) there is a new option to easily set a different proxy config for each cookie container. This is a valuable feature for SEO and social media account managers, developers, and anyone else who manages clients or projects across multiple regions.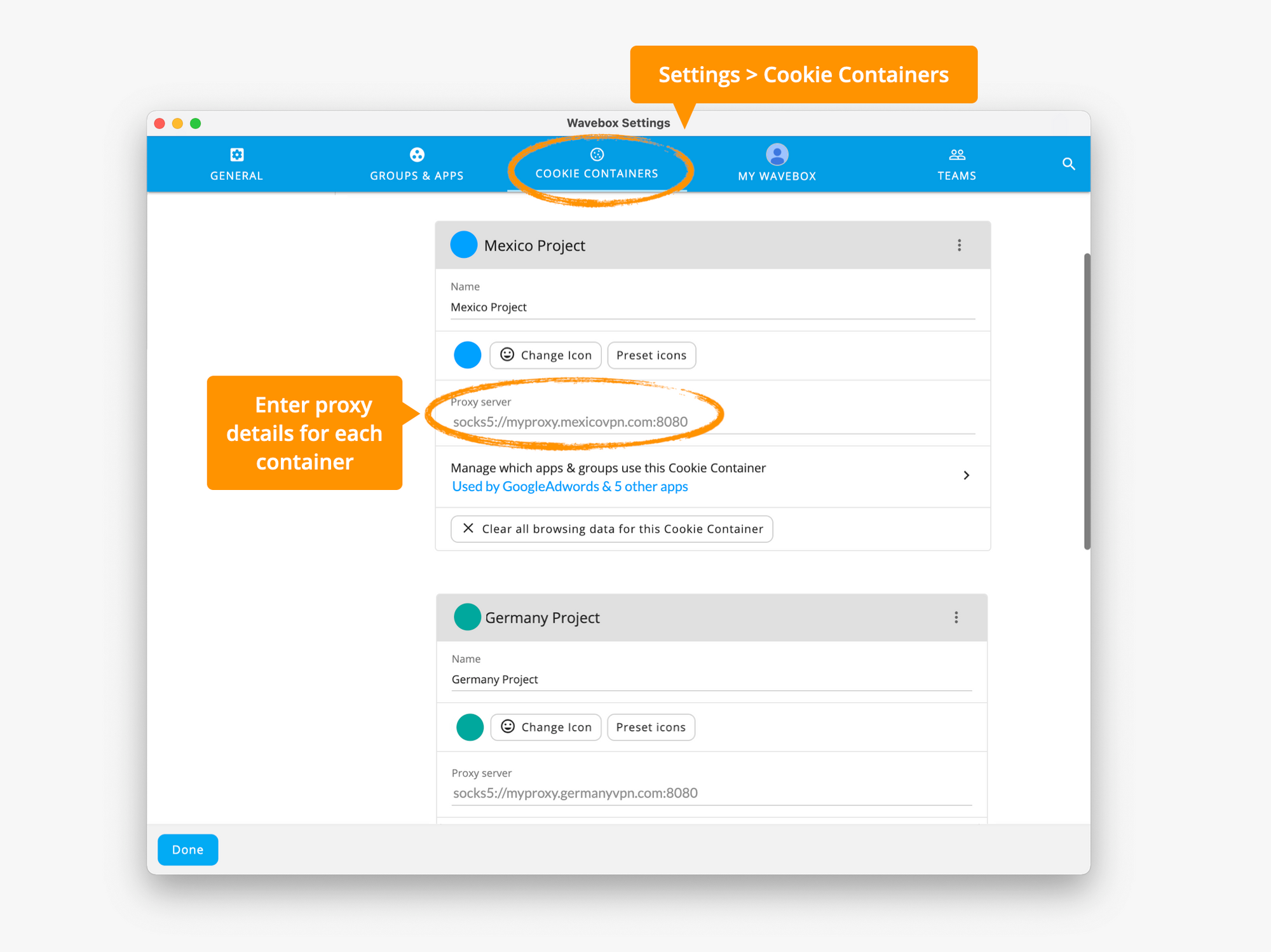 So, if you need to set a geographically sensitive IP address for an app or group of apps, (e.g. if you're managing Google AdWords for different countries) here's what you need to do:
Head over to Settings > Cookie Containers.
If your cookie container already exists, scroll down find it in the list.
Set the proxy configuration under 'Proxy Server' heading. Make sure you enter the full url, depending on how you've configured the proxy e.g. http://vpn.mexico.com:1234
Restart Wavebox and off you go.
And that's all there is to it!  
If you need more information on this, please get in touch with us via the app feedback form, or email support(at)wavebox.io and we'll help you get everything setup correctly.
---