New! Specify any URL as your Browser's New Tab Page.
How to set up any URL as the new tab page for a group.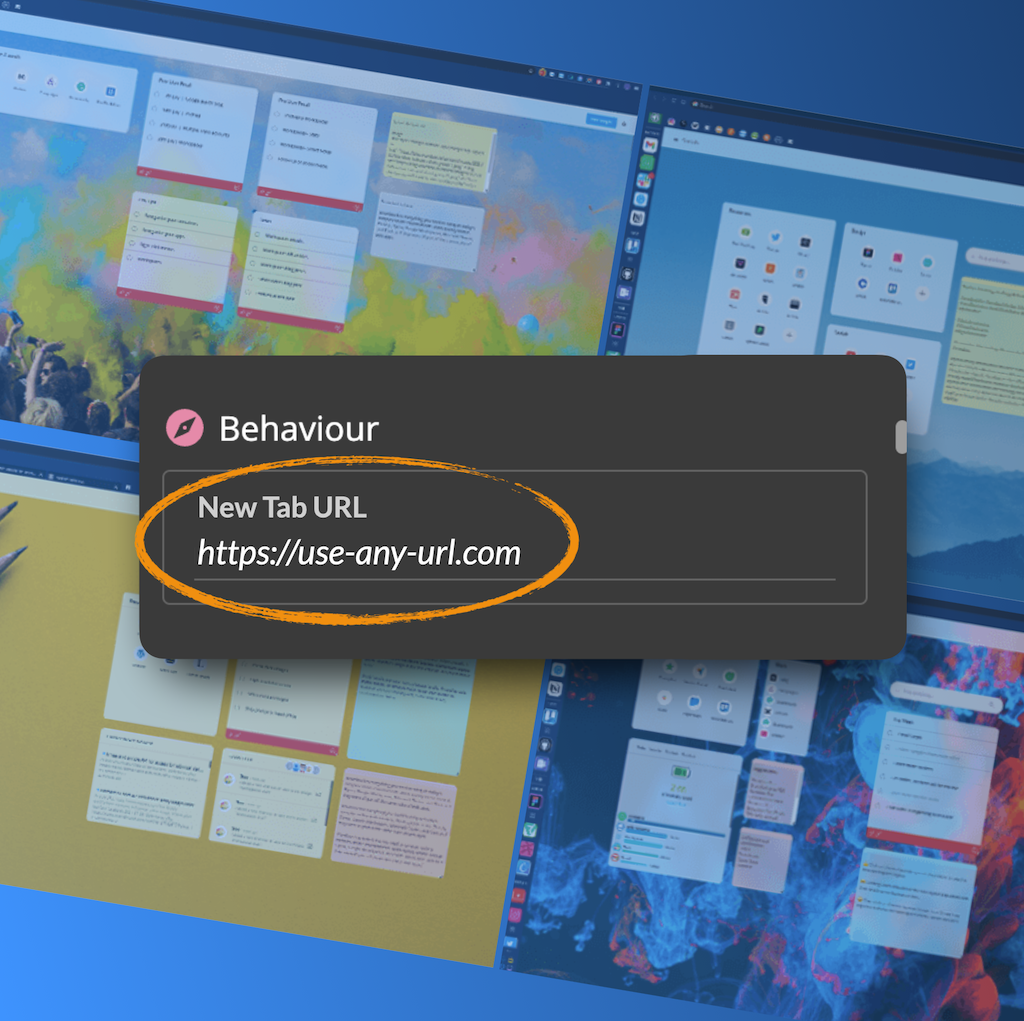 Jumpstart daily tasks with useful & relevant new tab pages.
In this week's release, we've added a new feature to set up any URL as the new tab page for a group. Previously, you could select a workspace as the default new tab page for all groups and apps in a cookie container. This still applies, however it will be overridden by this new URL setting for a group.  The advantages of setting relevant URLs as the start page for new tabs include:
Stay focused! Every new tab is relevant to the task at hand.
You won't be distracted by links to shopping or streaming sites.
You can dive right into frequently used sites and kickstart daily tasks.
3 Steps to a Custom URL New Tab Page: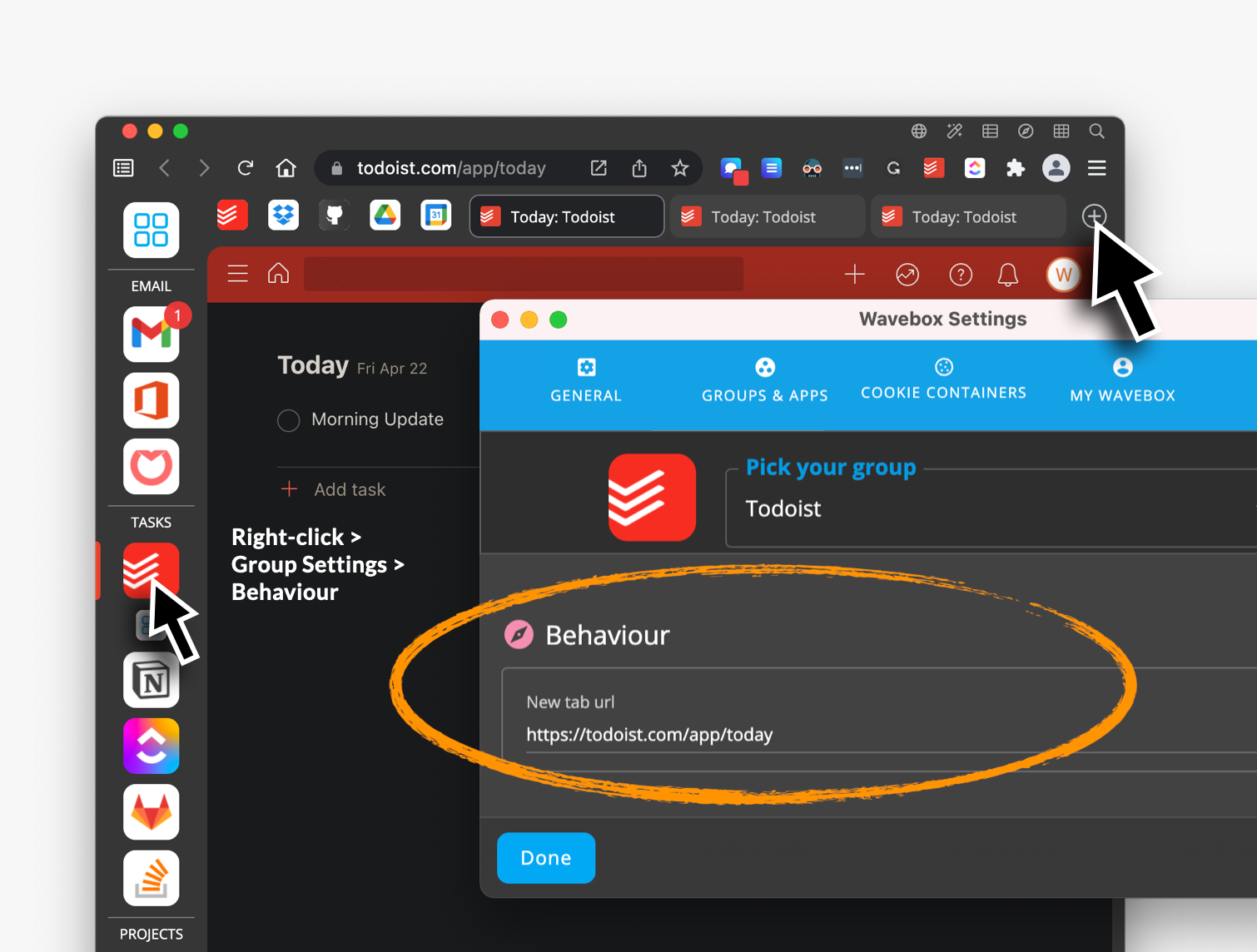 Right-click on the group icon
Go to Settings > Group Settings > Behaviour > New Tab URL
Paste in your URL and click on 'Done'.
Now click on the + icon in the group tabstrip to see your chosen URL in all new tabs.
Setup any Workspace as a New Tab Page: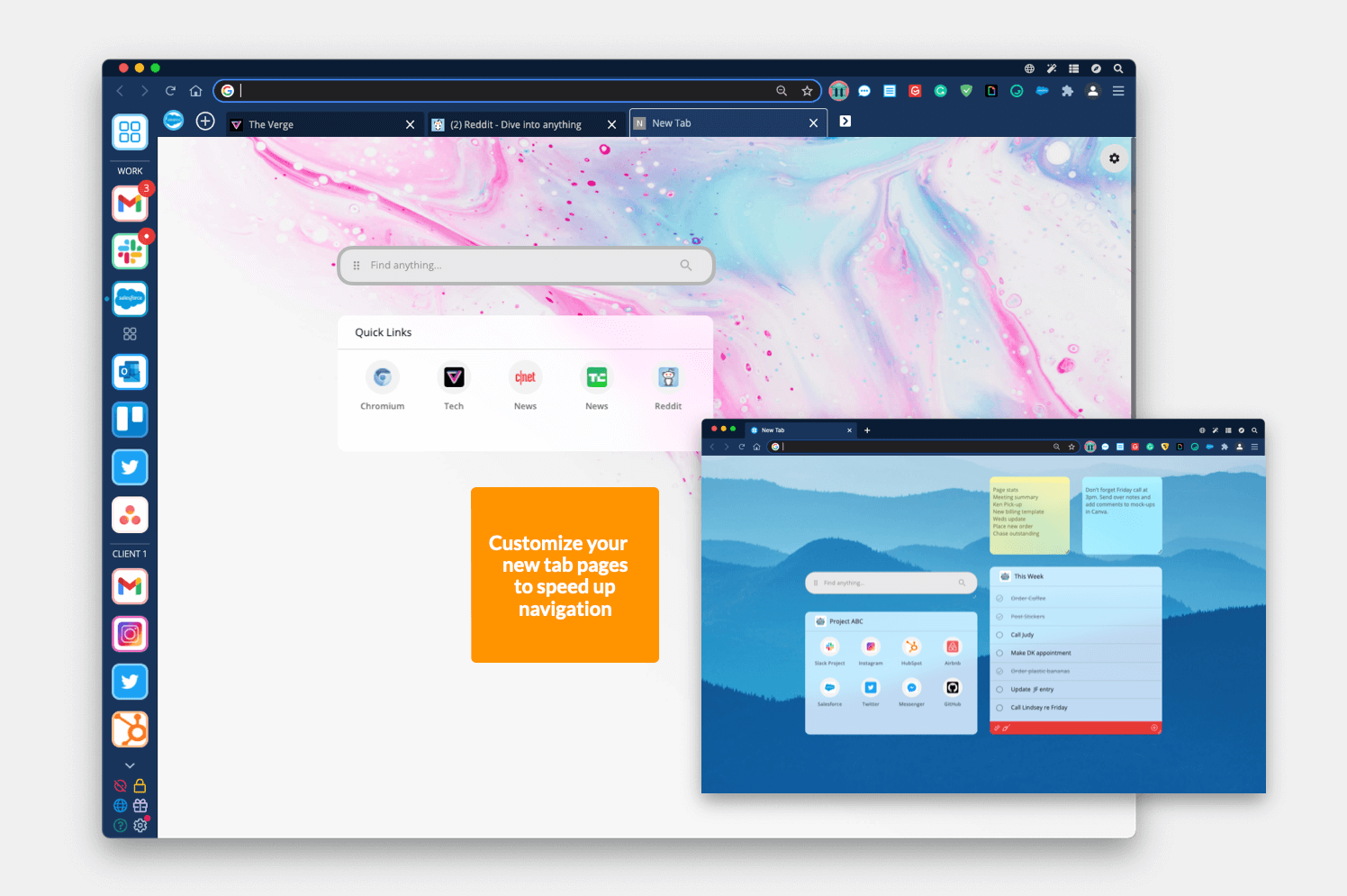 Click on the workspaces icon in the webdock (four squares)
Click on the Burger Menu (three lines top left) and find the workspace you want as your new tab page.
Next, on your chosen workspace, click on the Kebab Menu (three dots) > 'Use as your New Tab Page'
Check the box next to 'Primary new Tab Page', or
Check the box for another Cookie Container.
That's all there is to it.  Use custom new tab URLs as part of your workflow strategy, to save time and stay focused when working online.