New! Side Panel for Extension APIs and an Icon Refresh.
This week's release features an update to the side panel, plus an address bar icon refresh.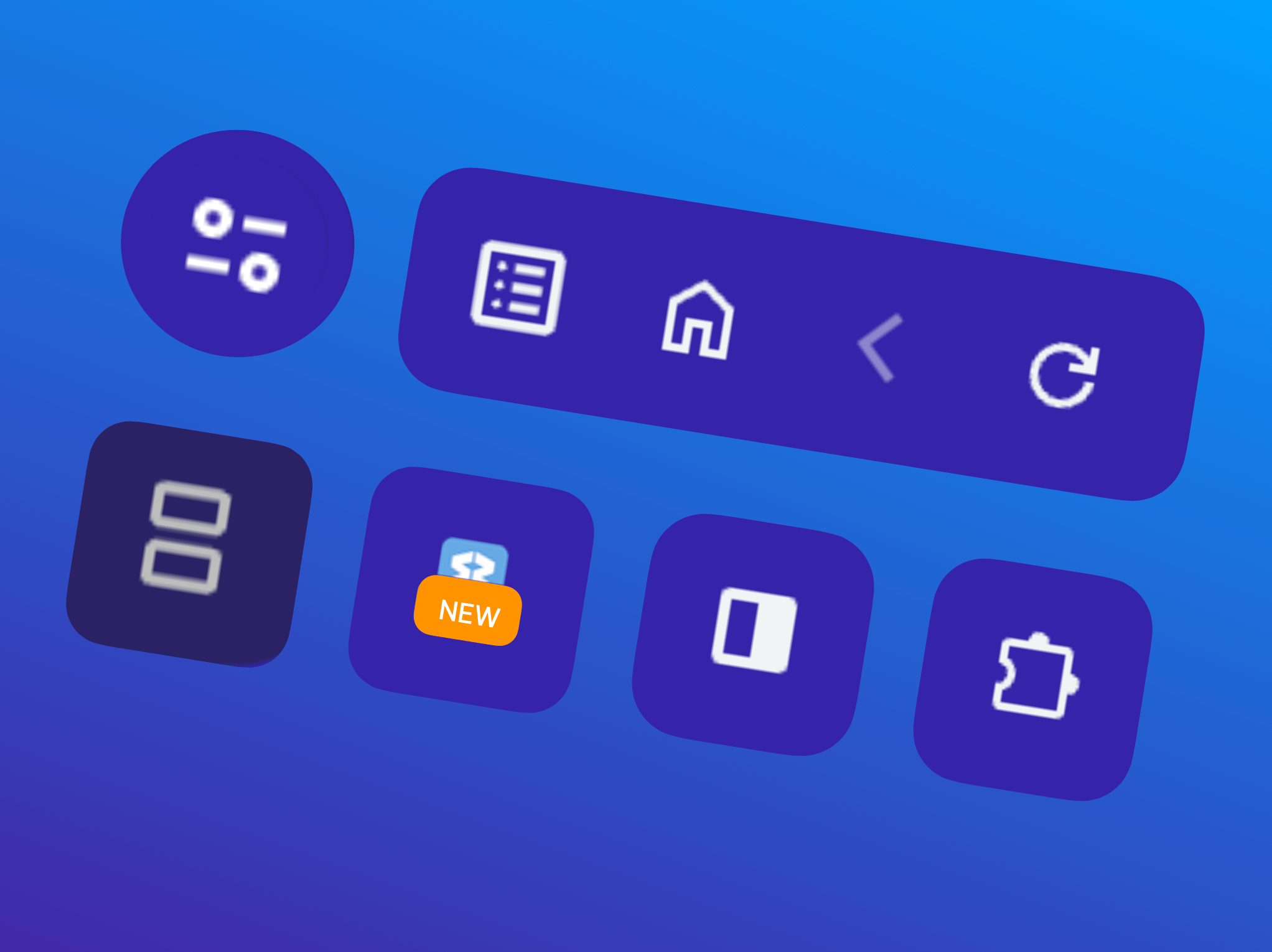 Side Panel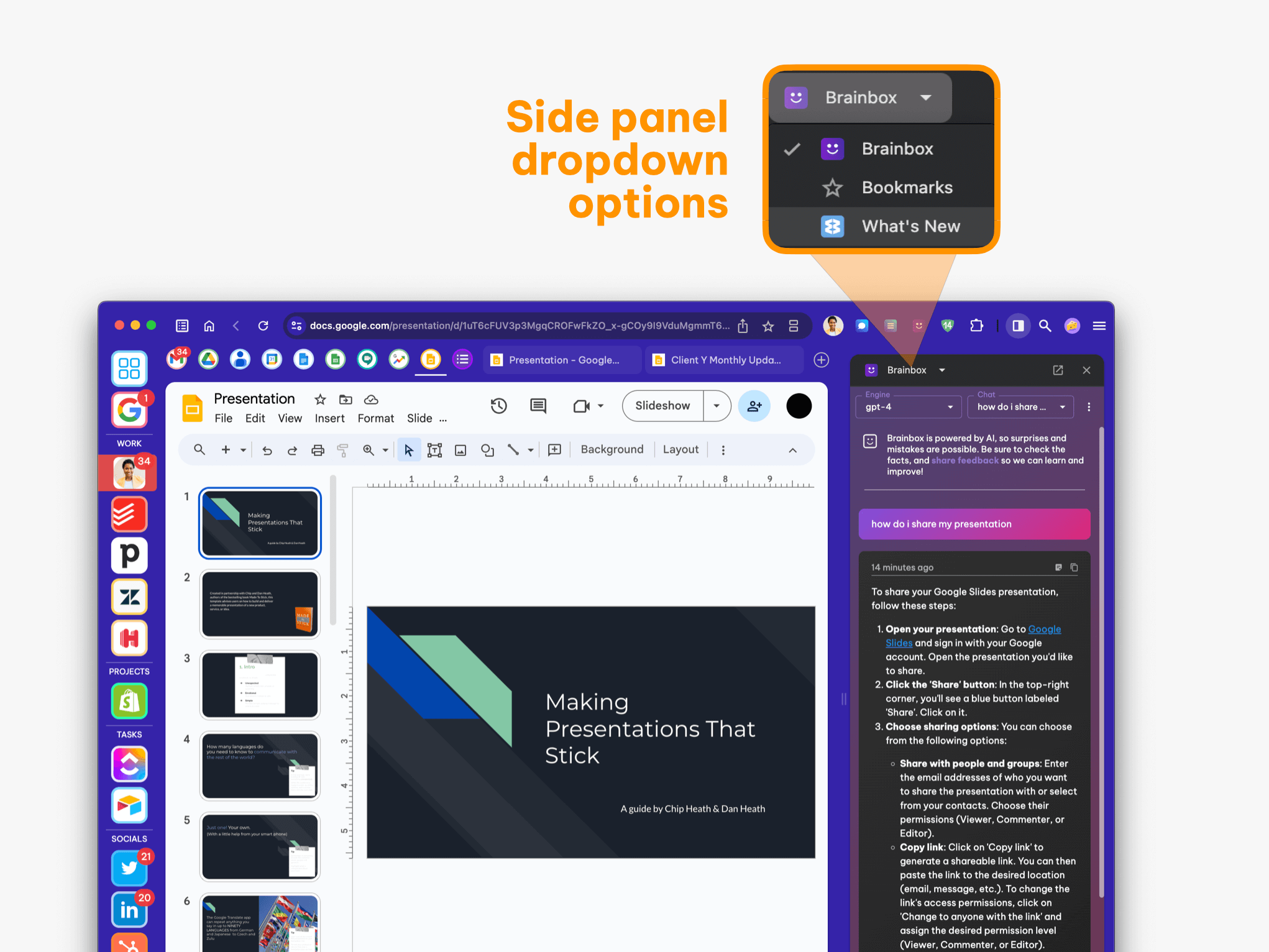 Wavebox was one of the first browsers to debut a side panel, and since then, we've used it for all kinds of things, from Wavebox Connect to Brainbox. The thing is, good ideas don't run in isolation, and other browsers have started to support side panels too. One fantastic thing that has come out of this is the emergence of side panel support for extensions, allowing them to provide superior user experiences that persist across all the pages you view.
Today's Wavebox release updates our side panel to give one unified location for things like Brainbox and Bookmarks, and also a slot for any extension to use it too. This means if you install an extension from the web store that's side panel ready, it will just work in Wavebox!
You can use the new side panel icon in the toolbar to open it, and a dropdown at the top lets you switch between the different views. If you're using Brainbox, you can still use the purple Brainbox button to launch it,  just like before.
Side Panel and Split-Screen Icons.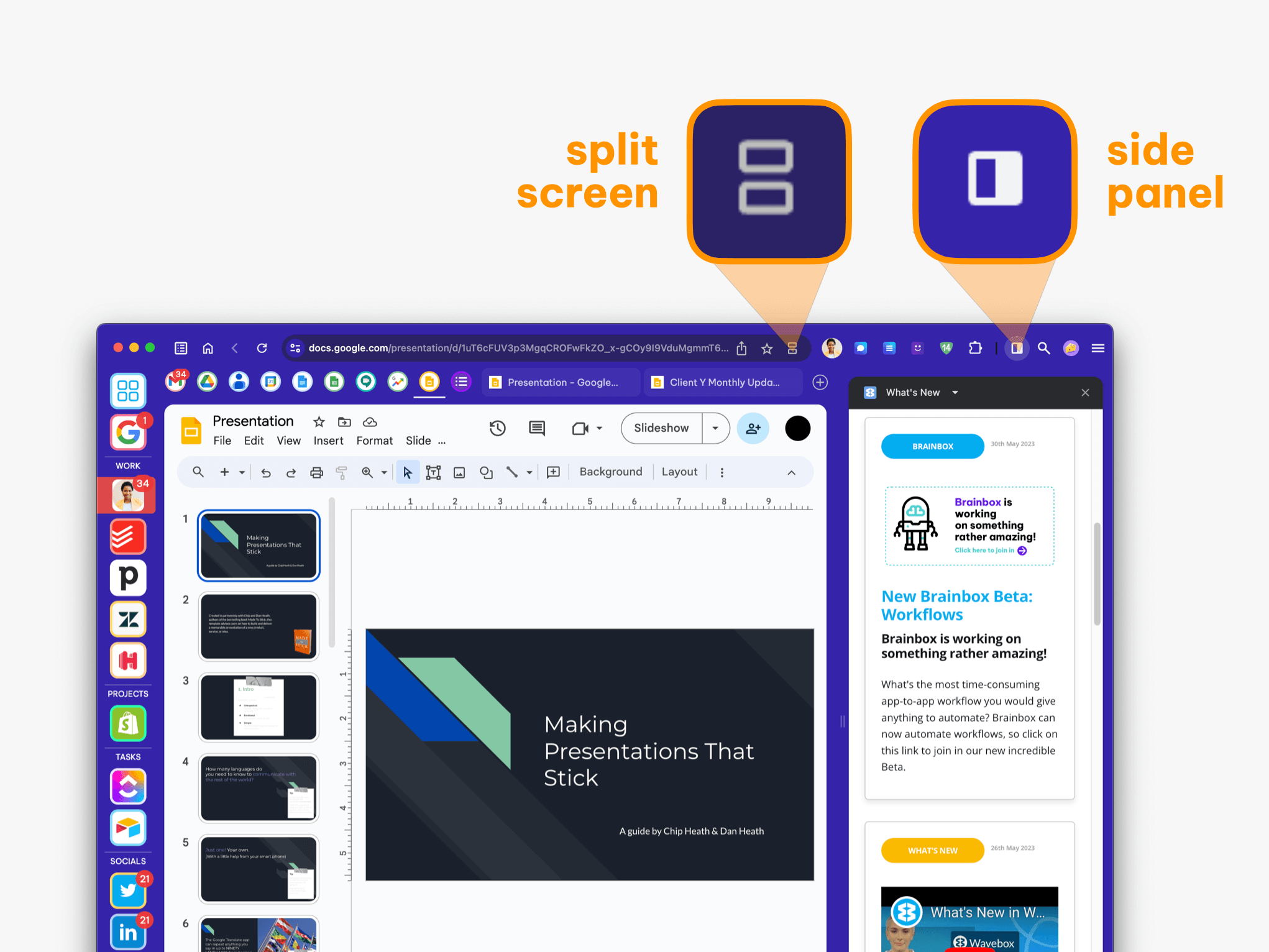 It's challenging to create a side panel and split-screen icon that looks visually different, so we've tweaked the split-screen icon to help differentiate it. We've also moved it into the omnibox on the right, alongside the page URL.
Icon Refresh.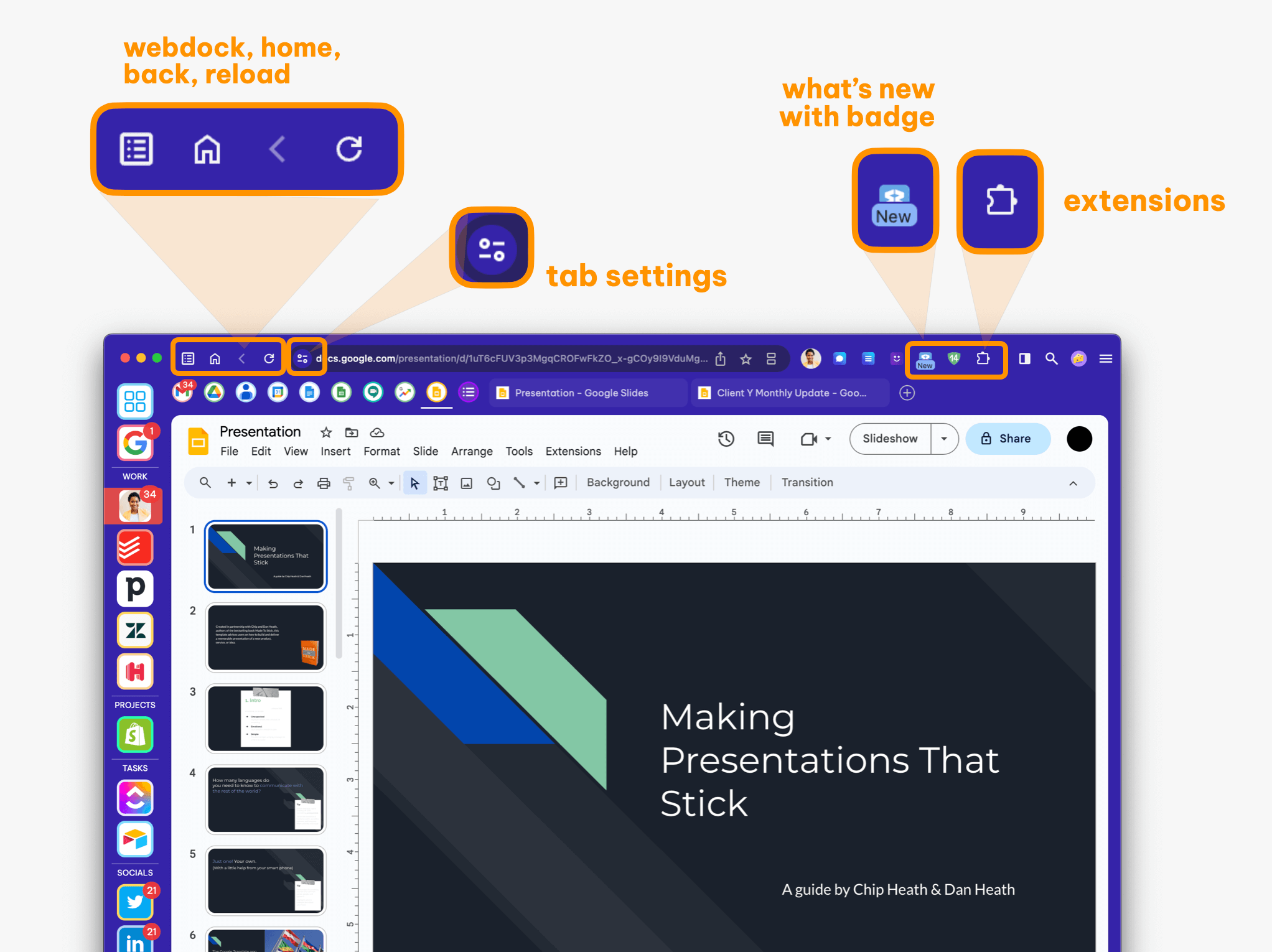 As part of our UI update, we've also tweaked some of the icons in the title bar to make them more recognizable.
Updated extensions icon (jigsaw piece)
Updated navigation icons: Home (house), Back & Forward, and Reload.
Irrelevant navigation icons are now hidden, e.g., no forward button when there is nowhere to go.
Replaced the omnibox padlock icon with a toggle icon (for tab settings).
Along with these changes, we've expanded the icons in the main burger menu (three lines top-right) so that most items have an associated icon, making it easy to open the menu, run in and get out quickly.
Bookmarks.
The new side panel has support for your bookmarks. Bookmarks aren't the primary way to organize your apps/tabs/sites in Wavebox, but they are something that browsers can't be without. At WaveboxHQ, we tend to use them for pages we don't visit frequently but can't remember off the top of our heads— the Wavebox changelog, for example. Add a bookmark to the sidebar by clicking on the star icon in the omnibox.
---
😍 Thanks to everyone who helped test this week's release.  You can find the full release notes here.