Make the Simple Switch from Inbox to Gmail with Wavebox
Inbox is being retired by Google in March 2019 but this doesn't need to be a hassle! The thoughtful guys at Wavebox HQ have come up with a super-simple way to make the switch in the Wavebox app itself.🙌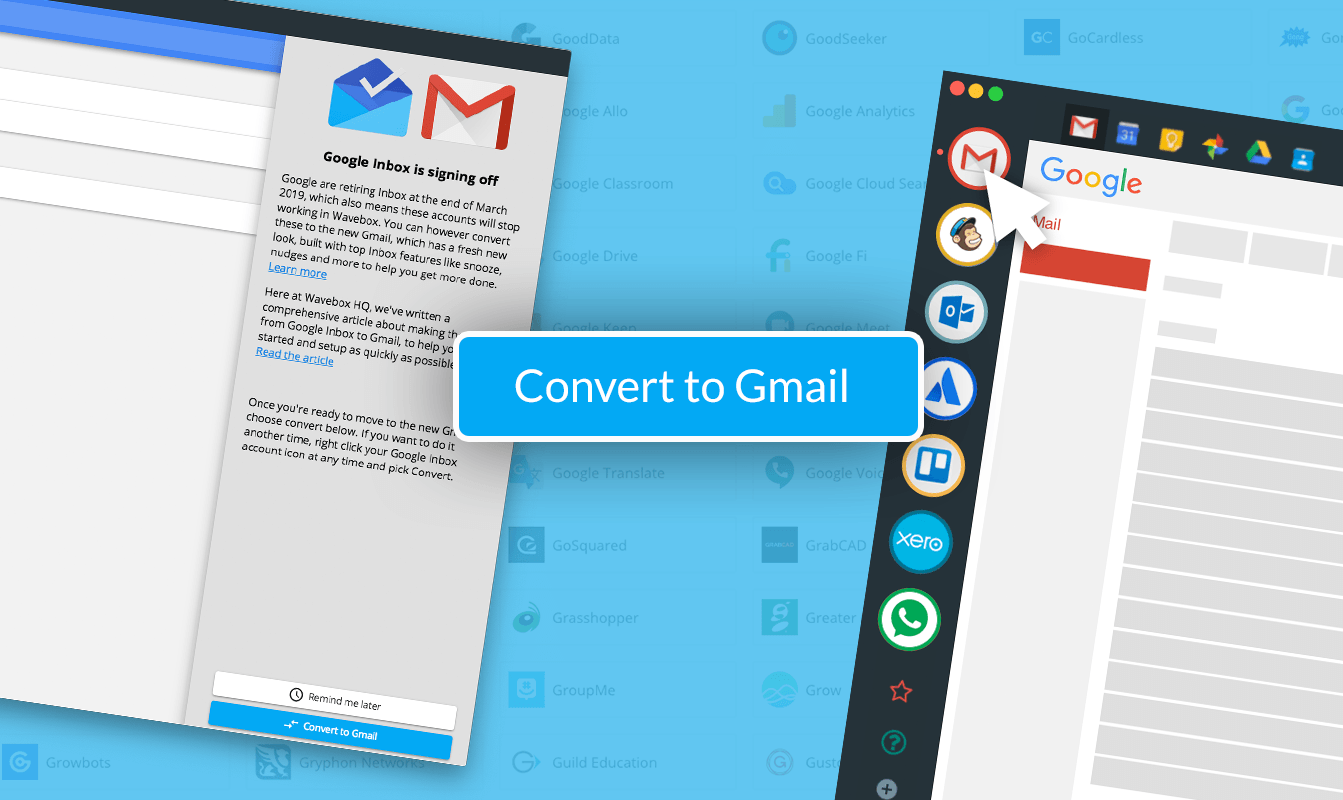 Inbox is being retired by Google in March 2019 and many Wavebox users will need to make the potentially painful move to a different webmail service.
However, this doesn't need to be a hassle, especially if you decide to go with Gmail, and the thoughtful guys at Wavebox HQ have come up with a super-simple way to make the switch in the Wavebox app itself.🙌
In the latest Wavebox release (4.7.0) is a simple two-step process for you to follow. We do everything magically in the background, so you don't need to worry about a thing!
Step 1 - From Inbox to Gmail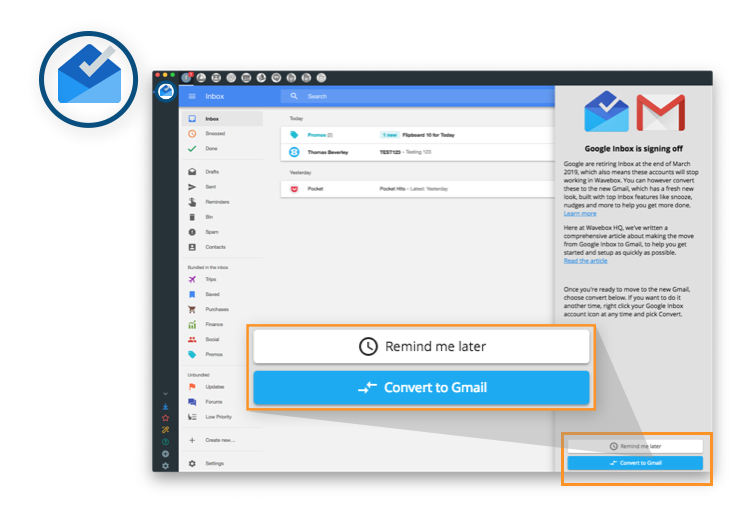 In Wavebox, click on any Google Inbox icon to focus it in the main Wavebox window. You will then see a 'Google Inbox is Signing Off' panel appear on the right-hand side. When you're ready, click on the blue 'Convert to Gmail' button at the bottom of the panel. Your account will then magically be converted into a Gmail account with no need to reauthenticate. If you choose the 'Remind me Later' option, you can right-click on your account icon at any time and select 'Convert' from the pop-out menu.
Step 2 - Choose your inbox type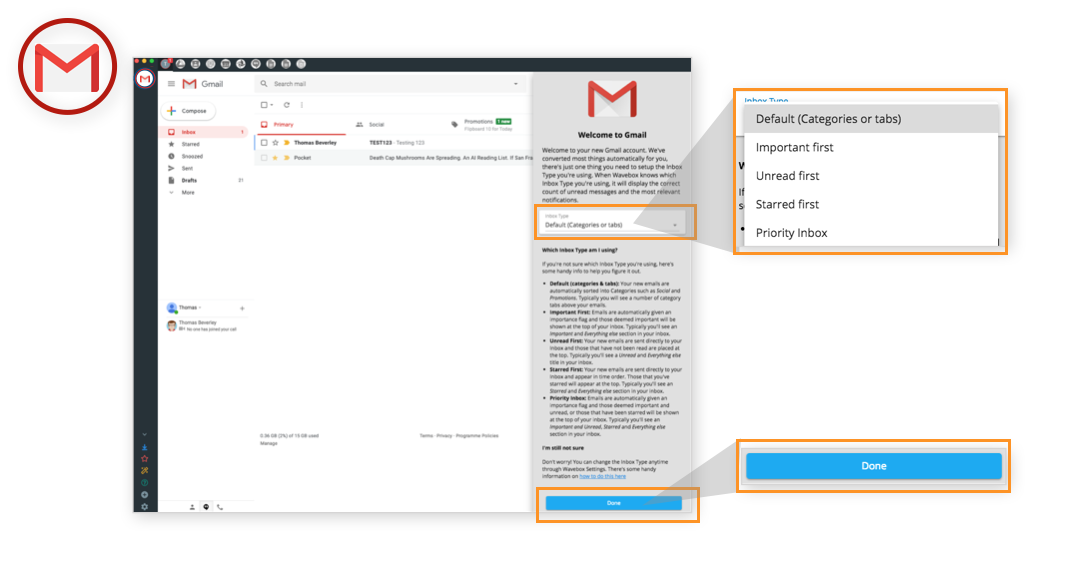 You'll notice that the main window has changed to Gmail, and there's also 'Welcome to Gmail' panel on the right-hand side. This panel has some useful info on Gmail features, plus details on selecting your inbox type. (When Wavebox knows which inbox type you're using, it will display the correct count of unread messages and the most relevant notifications.) The welcome panel goes through each inbox type and enables you to make your selection from a dropdown menu.
Don't worry if you don't know which one to choose, you can change your selection at any time by right-clicking on the account icon and going to 'Account Settings'. Look for 'Inbox Type' at the top.) When you're done, click on the blue, erm, 'Done' button at the bottom of the panel.
That's it, job done!👏🤩
Here are some other resources that may be helpful:
Wavebox KB article on Gmail Unread Counts in Wavebox
Google article on choosing the right Gmail inbox for you
Wavebox Blog: From Inbox to Gmail....a Wavebox Story
Wavebox Blog: 5 New Gmail Features to Use in Wavebox