New Window Opener Ready for Testing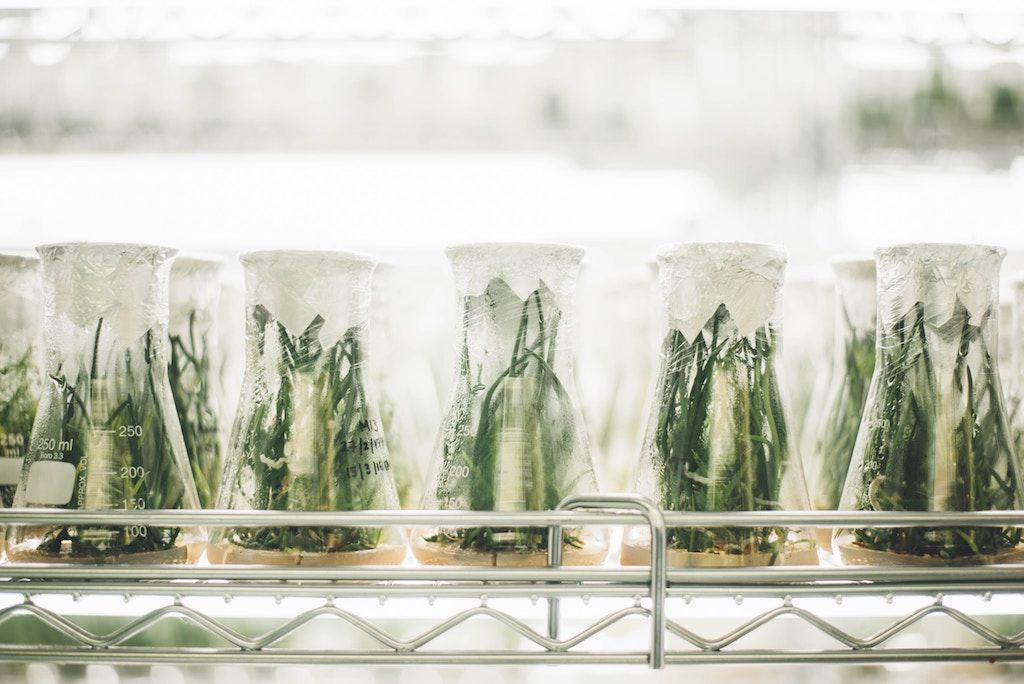 (Update: this feature is now live in Wavebox).
We're constantly working to improve Wavebox and make it the best email client out there. To do this we're always playing with new ideas and tools to bring you the best possible experience.
So you may have recently noticed that some new windows simply open up blank or don't work correctly! This is because we've been busy working in the background on a new window opener feature.
This has some excellent support for things such as composing new emails in pop-out windows and Google hangouts pop-out windows to name just a few.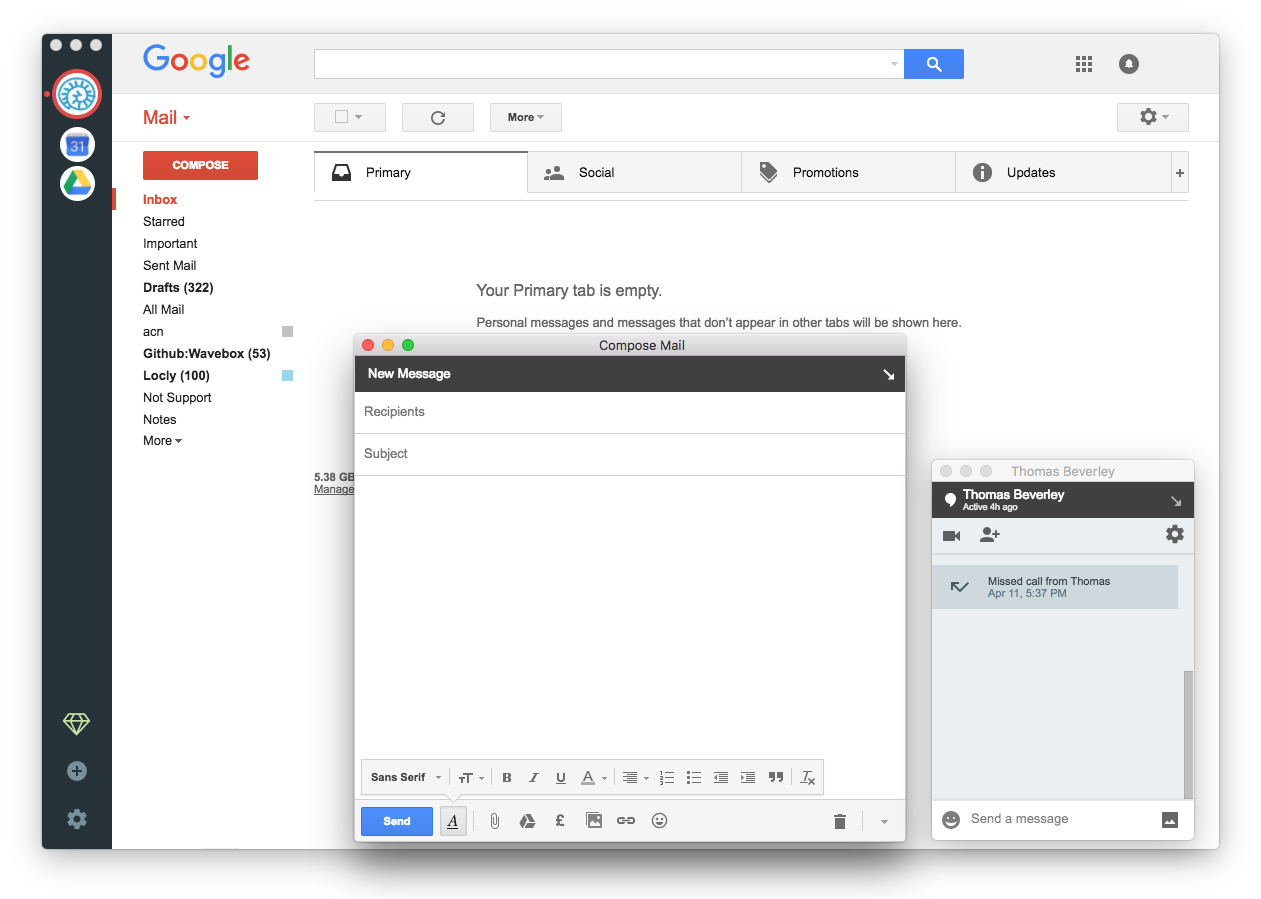 We're excited about this feature because it's already made our everyday use of Wavebox much much better. In fact, we're so excited that we want to start sharing it with everyone else, right now!
Although it's not 100% ready for prime time just yet, you can get a sneak peek by opening up your Wavebox Settings and selecting the Advanced tab. There you'll find an option called Use experimental window opener. Simply enable this and restart Wavebox.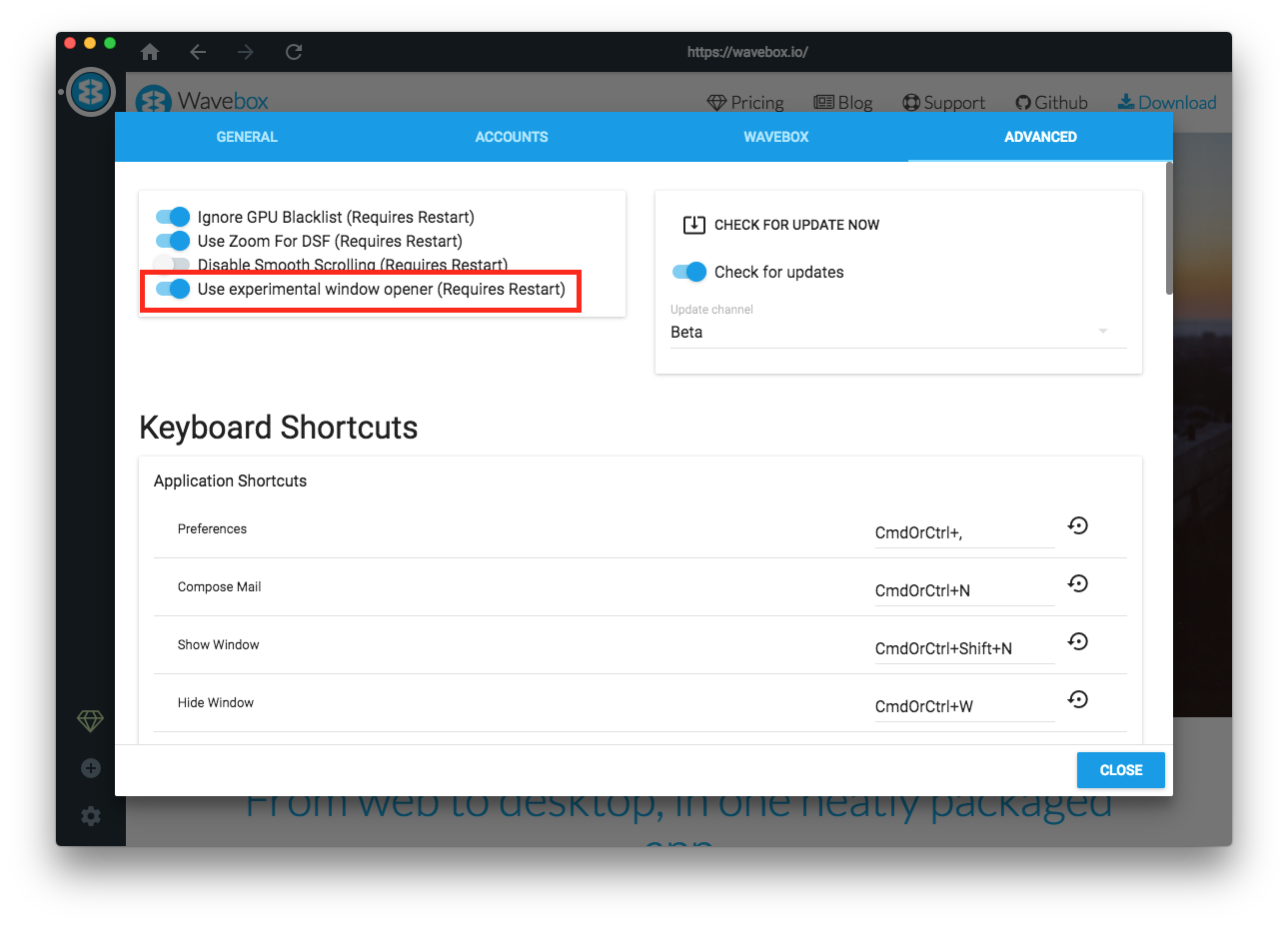 By enabling the feature you'll get a sneak peek of the new behaviour we're getting ready to ship! You can also test it out by holding shift+click on the Compose button in Gmail.
As always, let us know what you think by contacting us on Github or emailing support. Enjoy!