Add Boomerang to Your Wavebox
We're delighted to announce that the latest release of Wavebox Pro supports Boomerang and adding this Gmail extension is super easy - just follow these instructions:
Installing the Boomerang Extension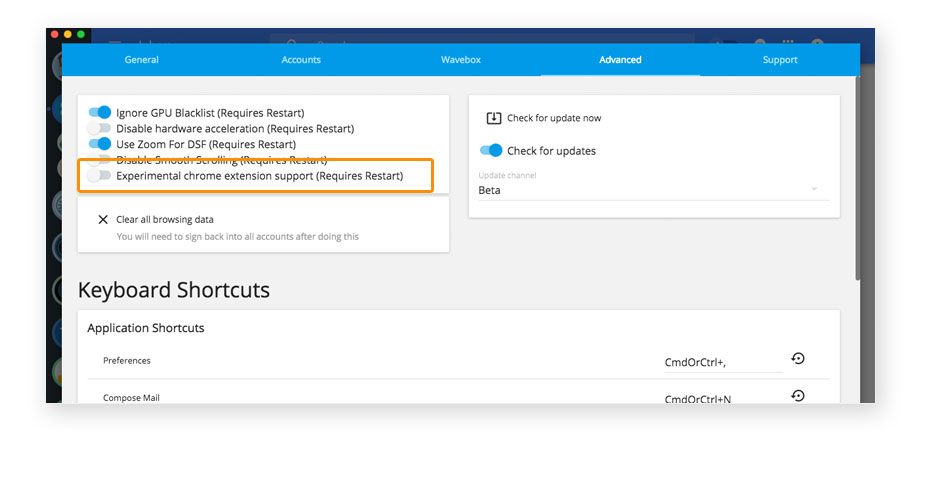 Make sure you're using the latest version of Wavebox by clicking on the 'Settings' cog followed by 'Check for Update'. Install the latest version if you need to.
Once updated, click on the 'Settings' cog, then the blue 'EXTENSIONS' tab.
Click on the 'Install' button under 'Boomerang' and wait for the download to complete. Click on the 'Restart' button.
You should now see the Boomerang icon in the top black menu bar, plus some additional options in your Gmail accounts:
Pause your inbox emails
Send an email later
Set a reminder if you don't hear back
Setup follow-up reminders
Check your email text with 'Respondable'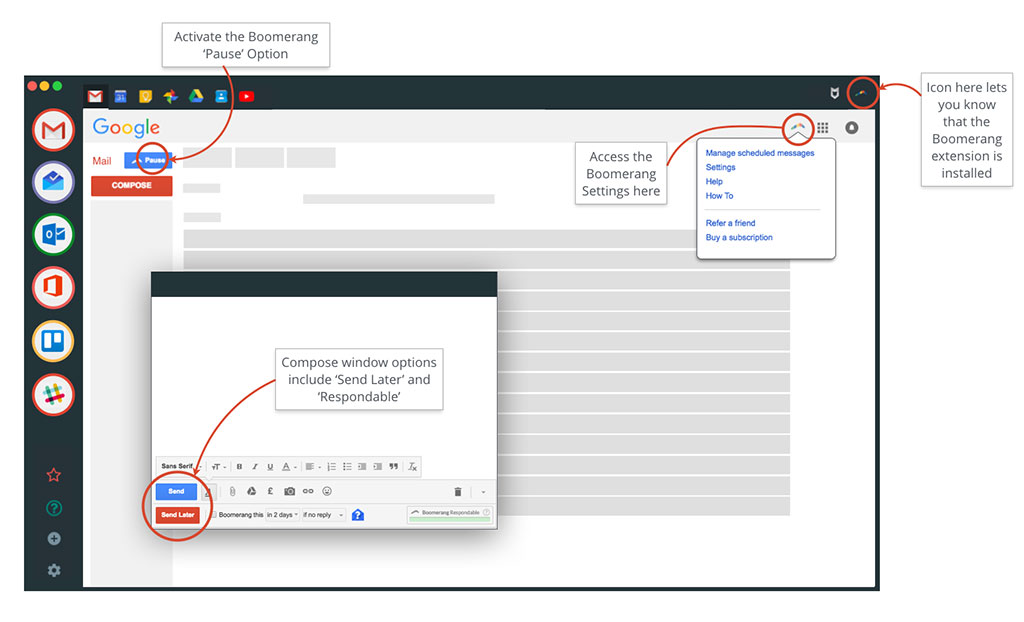 A few notes about Boomerang on Wavebox:
You can try Boomerang for the first time, straight from Wavebox.
You don't need to download the Boomerang extension to your browser before adding it to Wavebox.
The extension only works with Gmail accounts.
The extension can be used by ALL Wavebox users until November. After that it is only available to Wavebox Pro subscribers.
Download a 14 day free trial of Wavebox Pro today to try Boomerang.