New: GSuite, Markdown & Boomerang Extensions
Once again the Wavebox Dev team has delivered some fantastic new features for us to try in today's release. Here's a quick summary of what's new in Wavebox:
1. General Wavebox Improvements
We've spent some time working under the Wavebox hood, tweaking knobs and fiddling with dials, to make improvements to the Wavebox engine. As a result the app is now leaner, quicker to download, faster to run, and generally much better than before! Updates you may notice include a reduced startup time and faster window opening.Yippee!
2. Support for GSuite Apps
On your Gmail accounts, you will now see icons in the top menu bar for Hangouts, Docs, Sheets, Forms, Slides and other GSuite services. Tap on them to open the apps in Wavebox, where you can view and edit all of your files. We've also added notification support for some of the apps (Gmail, Calendar, Hangouts and Allo) so you will see unread badges on these icons, and receive notifications to your desktop, dock icon and tray.

3. New Extensions: Boomerang and Markdown
Following initial testing in our beta channel during September, we are excited to release support for two new extensions into Wavebox. Please follow the install blog links below for more details.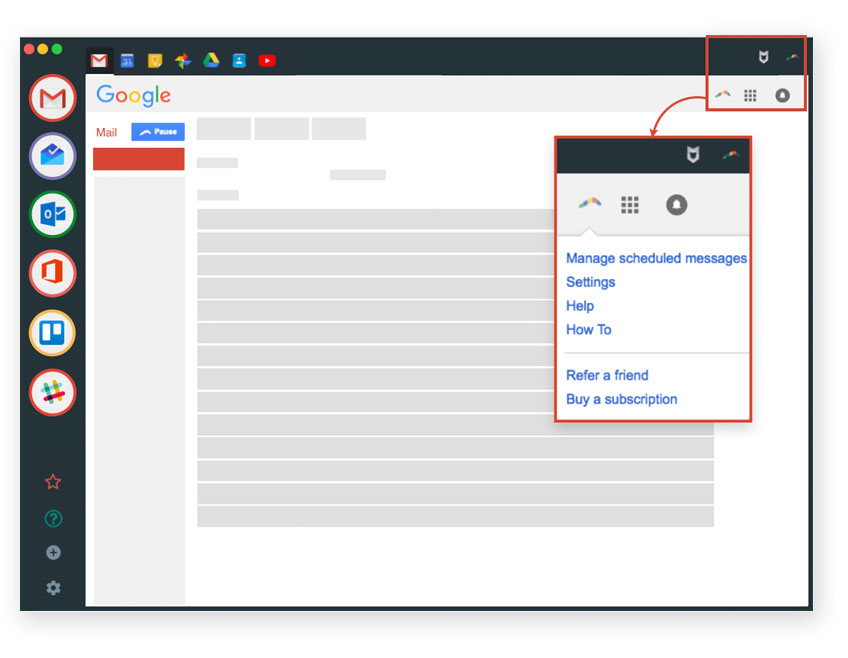 Boomerang:
Boomerang is a popular extension for Gmail that lets you manage when you send/receive email messages. After downloading and installing the extension in Wavebox, you can click on the Boomerang icon (top-left) in your Gmail account to use Boomerang's controls.
Find out how to install the Boomerang extension here >
Markdown Here:
This extension enables you convert simple Markdown into formatted rich content on any website or email. So for example, you can create tables, bold & italicised text in your emails in just one click. You can use the Markdown extension in any Wavebox account by clicking on the icon in the toolbar (top-left), or by right-clicking and selecting 'Markdown Toggle' from the context menu.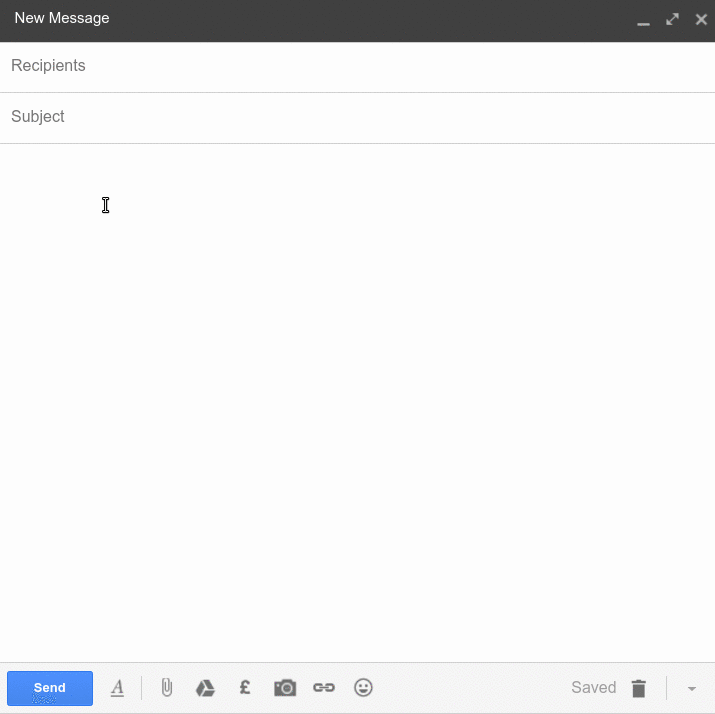 Find out how to install the Markdown extension here >
4. Additional Language Support
Also in this release is support for 49 new languages, plus spellchecking option in pop-out windows. We've also improved the spellcheck engine so that it works even better for all languages.
Installing the Update
Existing Wavebox users will be prompted to download the update when using the app. Alternatively, click on the 'Settings' cog (bottom-left), followed by 'Check for Update' (bottom-right). You can find more details on what's included in this Wavebox release on our GitHub page - just look for the Changelog link.