New: Wavebox for Apple Silicon, Big Sur & Touch ID.
This week, we're delighted to release a new version of Wavebox Pro that's optimized for Mac computers that use Apple silicon.  
When you download Wavebox from the download page, you'll be prompted to choose which version is best suited for your computer. If you've got a shiny new Mac, simply choose the 'macOS Apple silicon' option (gray button) to download the version that's fully optimized for your computer. Then install, and you're good to go.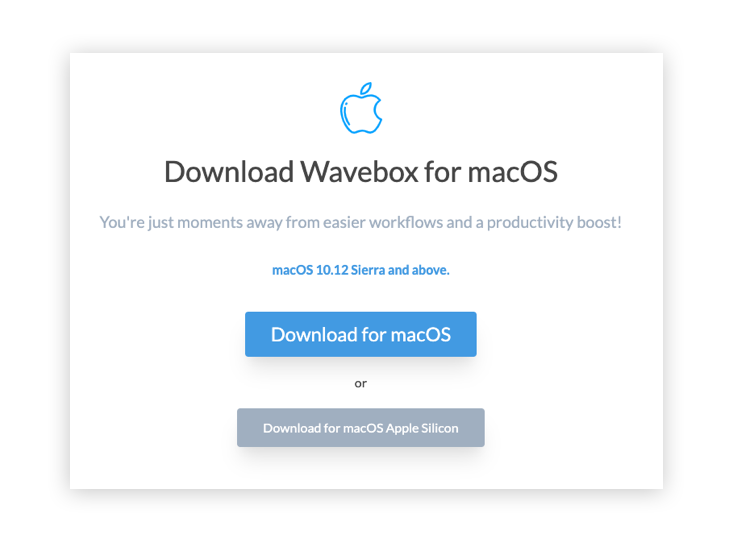 The new Apple silicon chip promises lightening-fast performance across the board, and from what we have seen so far, it doesn't disappoint. Wavebox Pro runs as smooth as you like, so when paired together, the partnership offers significant productivity gains for daily web users.  
There's also a swanky new rounded square Wavebox logo that fits right in when you use macOS Big Sur (it also matches Wavebox's sidebar icons quite nicely too!). With the latest release, this new icon will be seen on all WB Pro versions for macOS.
The download link is now live, so head over to https://wavebox.io/download to get started, and please get in touch with us if you need any assistance.
This week's release also sees fixes and updates for Big Sur, so please update if you're having any issues with that platform.  For more details on recent releases, visit the Wavebox blog.