🎙 Wavebox Tech Podcast Episode 3 Now Streaming on Spotify.
Rhys and Tom discuss Navigator, Wavebox for Teams, and the revamped Brainbox OpenAI ChatGPT Assistant.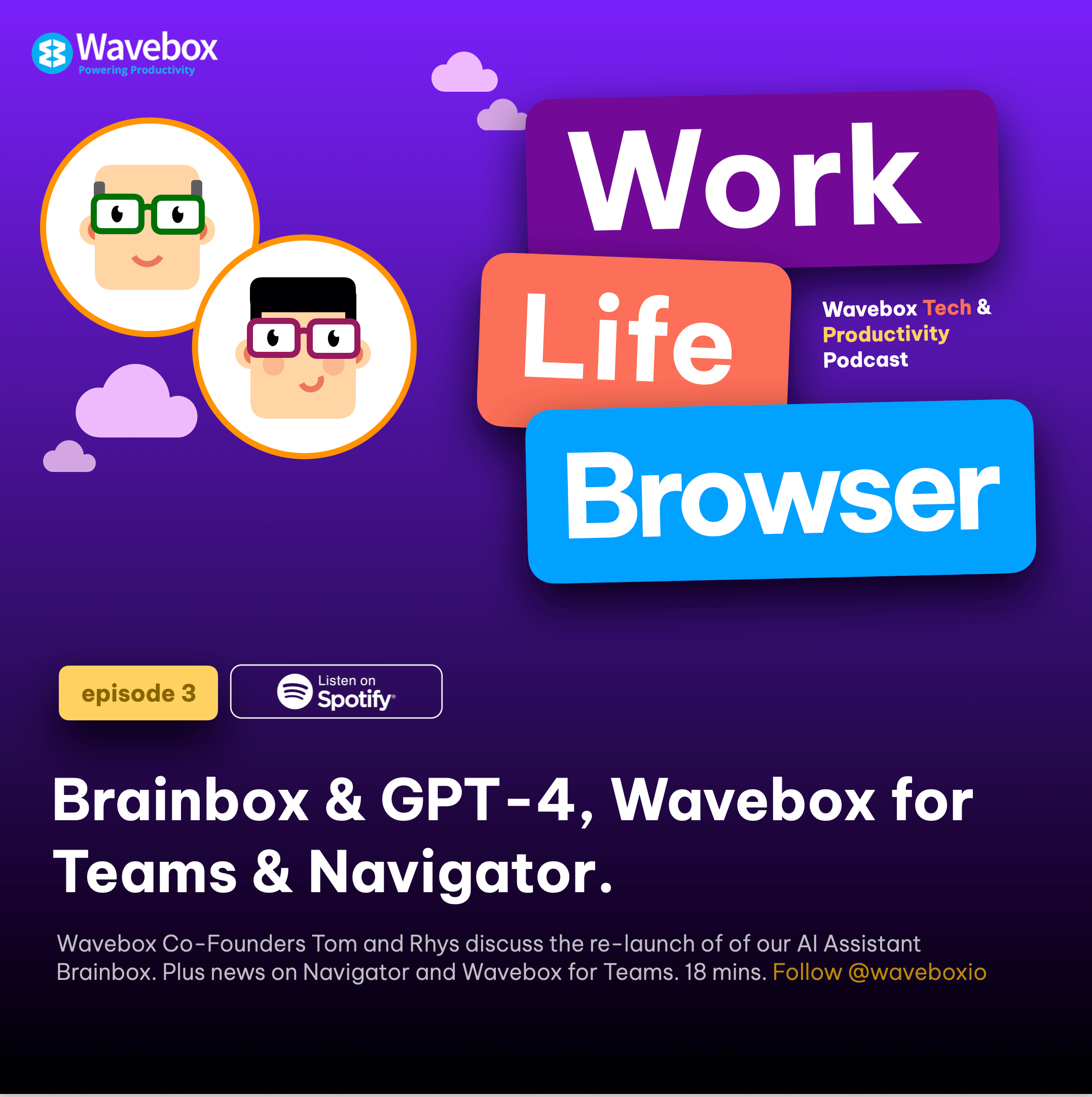 We're delighted to publish Episode 3 of our tech podcast Work Life Browser. The podcast is now available on Spotify and Alitu, so please support us and subscribe. If you don't have time to listen, you can also skim the transcript here.
Episode 3: Re-launch of AI Assistant Brainbox & Teams, plus new Navigator UI.
Co-Founders Rhys and Tom chat about the new Navigator UI and Wavebox for Teams, including an update on the team 'managed browser' service that's due out soon. They also discuss the recent re-launch of Brainbox, our OpenAI assistant, explaining how it works with some example skills and the time-saving benefits it brings to the browser. Plus, they share thoughts on what's to come with GPT-4.
Listen on Spotify
Listen on Alitu
Get in touch and join in!
It's very early days, of course, and we're very new to this, so please get in touch to tell us what you think, and we'd love you to join in too: