When you're managing multiple web apps, either for yourself or on behalf of clients, the key to success is staying organized and keeping up-to-date.
But if you're trying to manage multiple accounts in a normal browser, every day can feel like an uphill struggle as you are faced with constant tabbing, lots of signing in-and-out, and a sluggish machine. But Wavebox offers a simple solution. Using Gmail as an example, this blog post, will show you how.
1. Add your first Gmail account to the webdock in the Primary (default) container.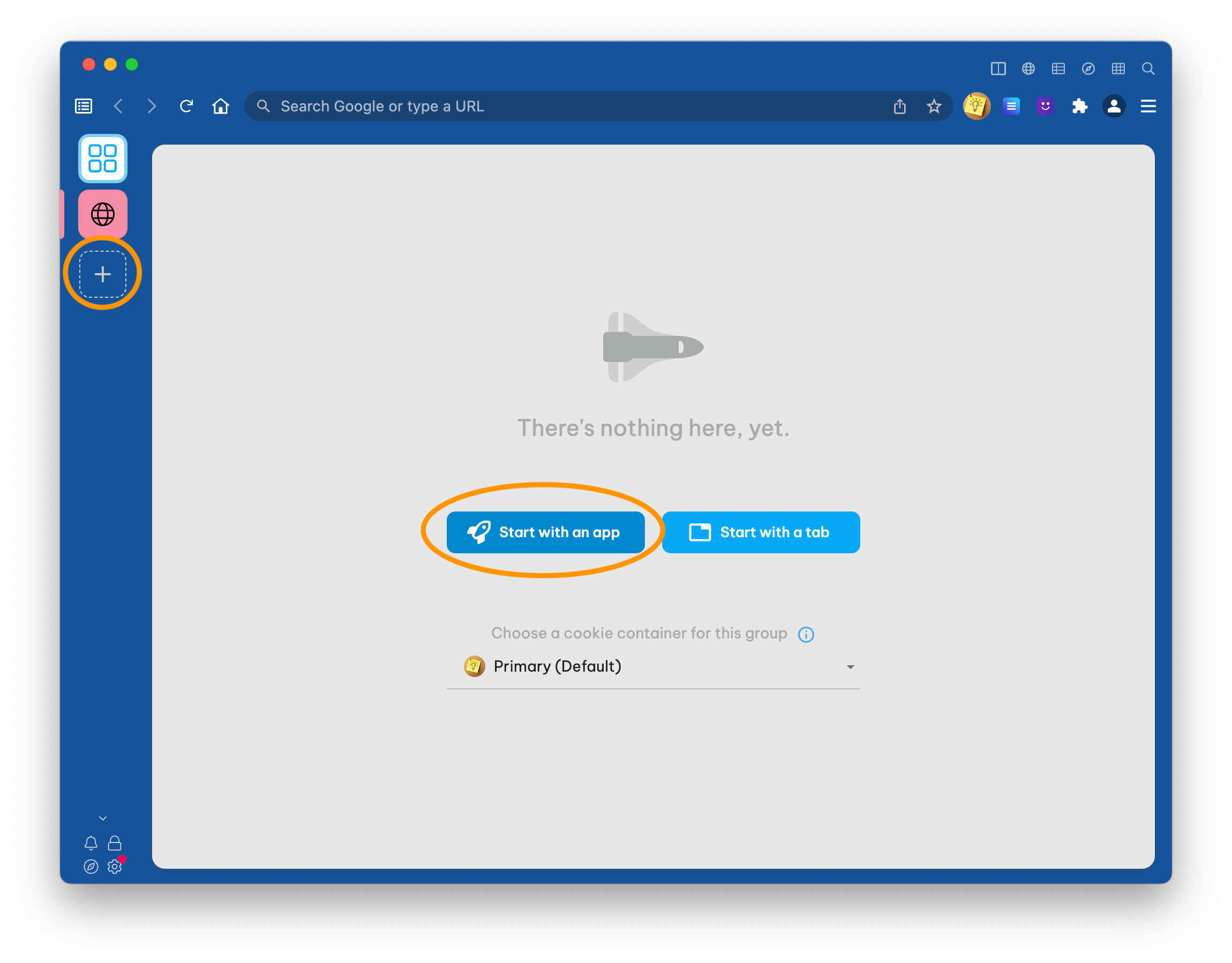 Click on the + icon in the sidebar to create an new group.  Then click on Start with an App to launch the App Store.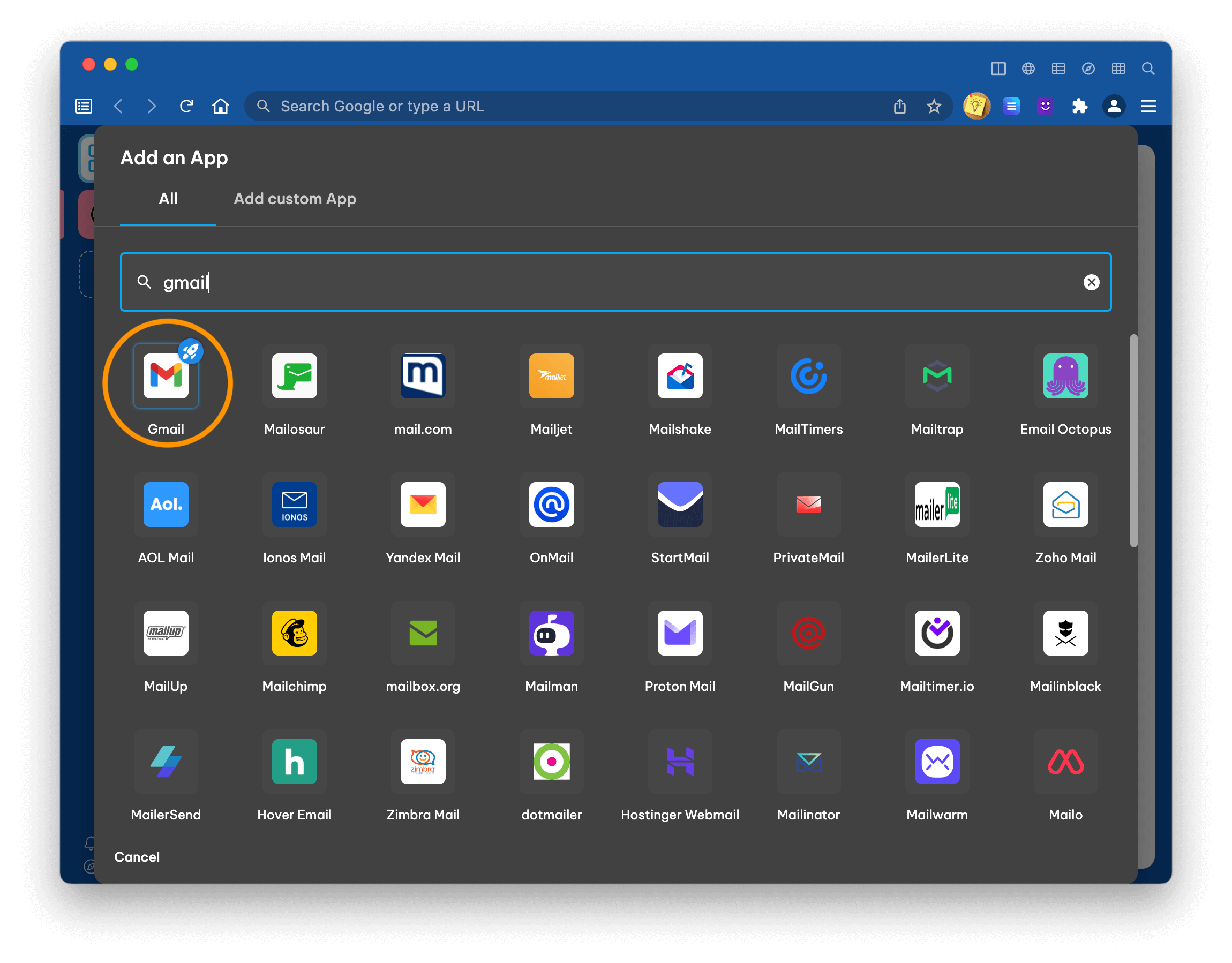 Search for Gmail in the store and click on the Gmail icon.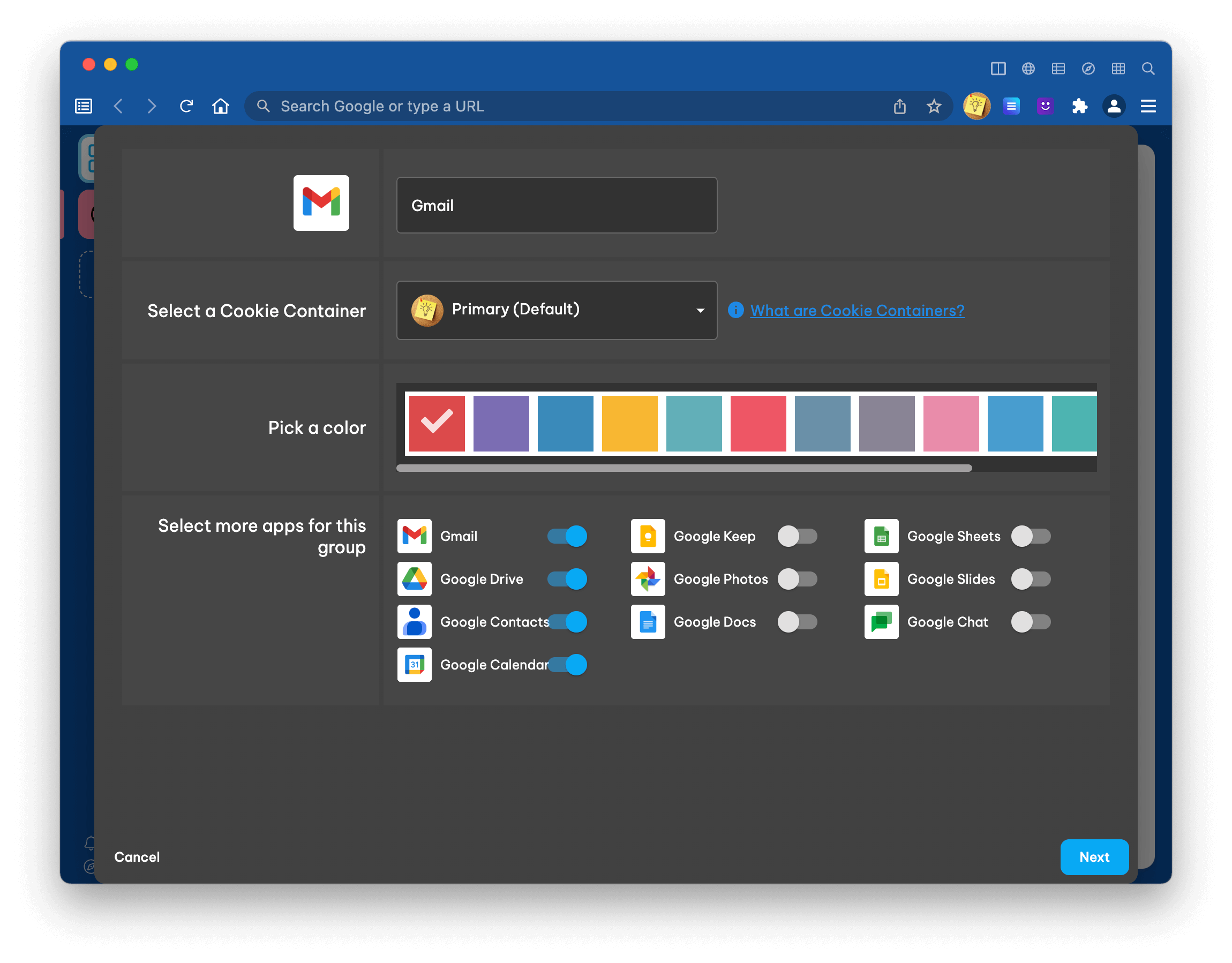 On the Add App window (shown above), you can see that this Gmail is in the Primary container.  You can rename the app and choose any other Google Workspace apps to add to this group e.g. Photos, Keep, Docs etc.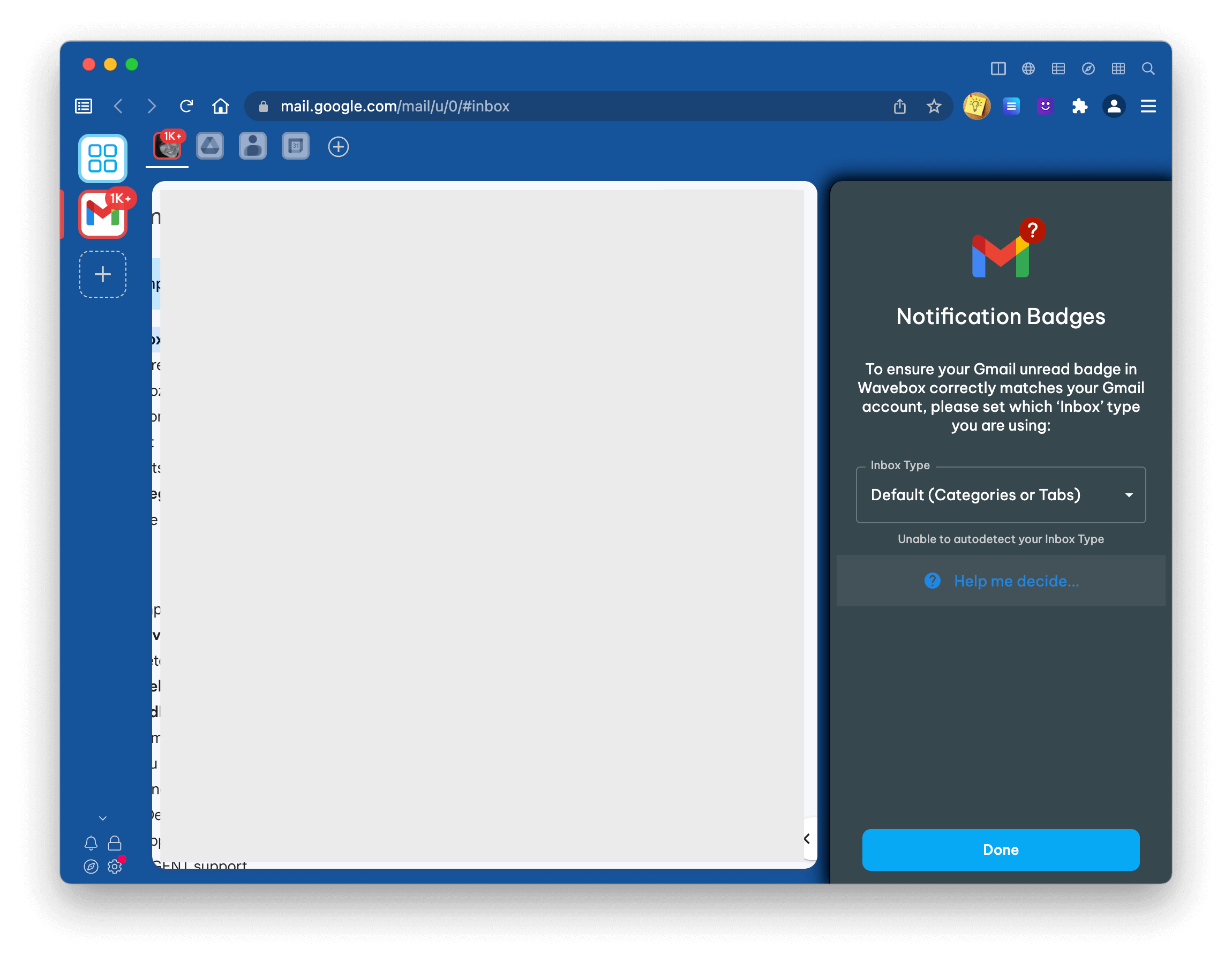 Click on Next to follow in using Google authentication and the Gmail icon will appear in the sidebar.
2. Add your second Gmail account to the webdock in a new cookie container.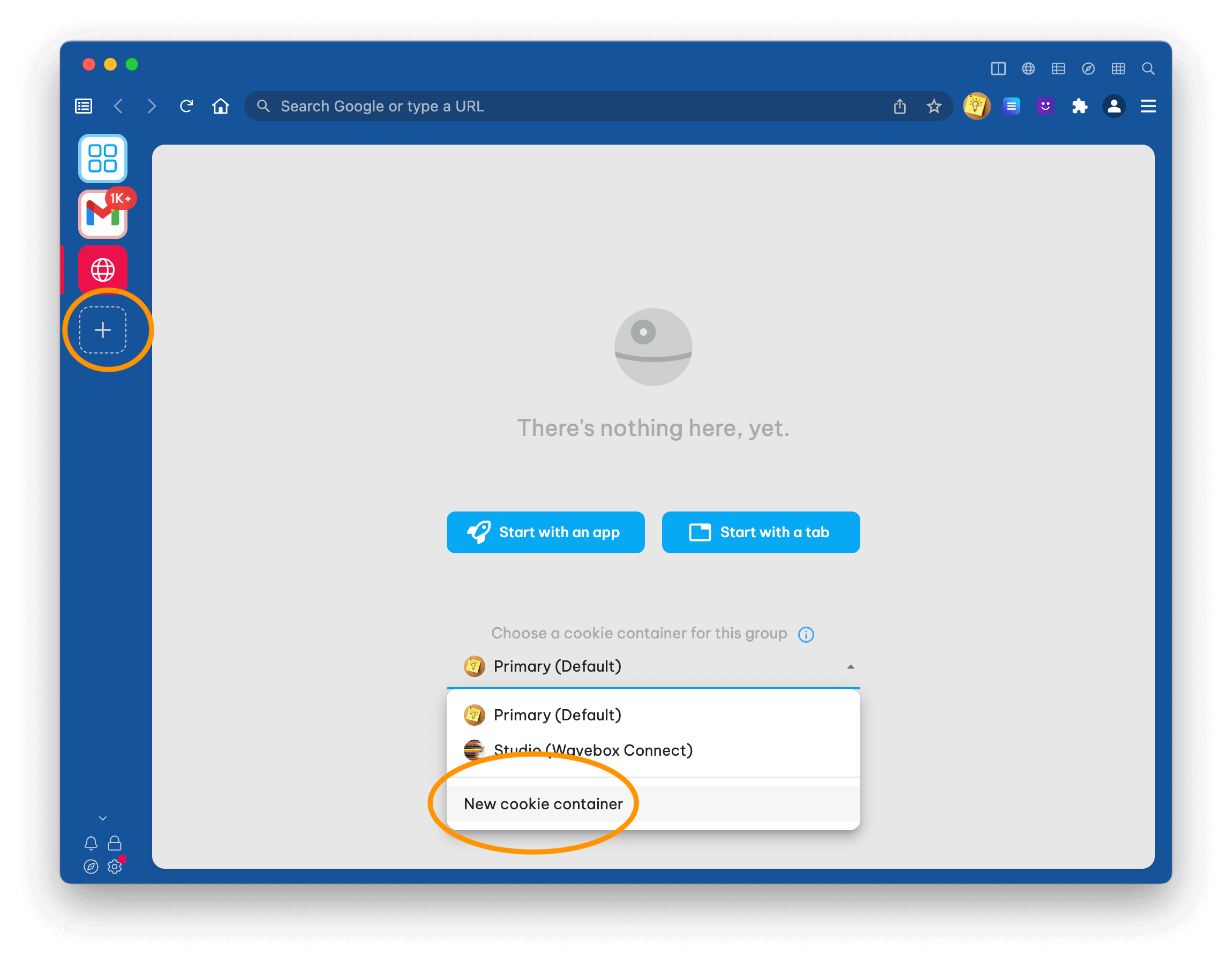 Click on the + icon in the sidebar to create a new group.
To keep this account isolated from the first one, you'll need to place it in a different container.  So select New Cookie Container.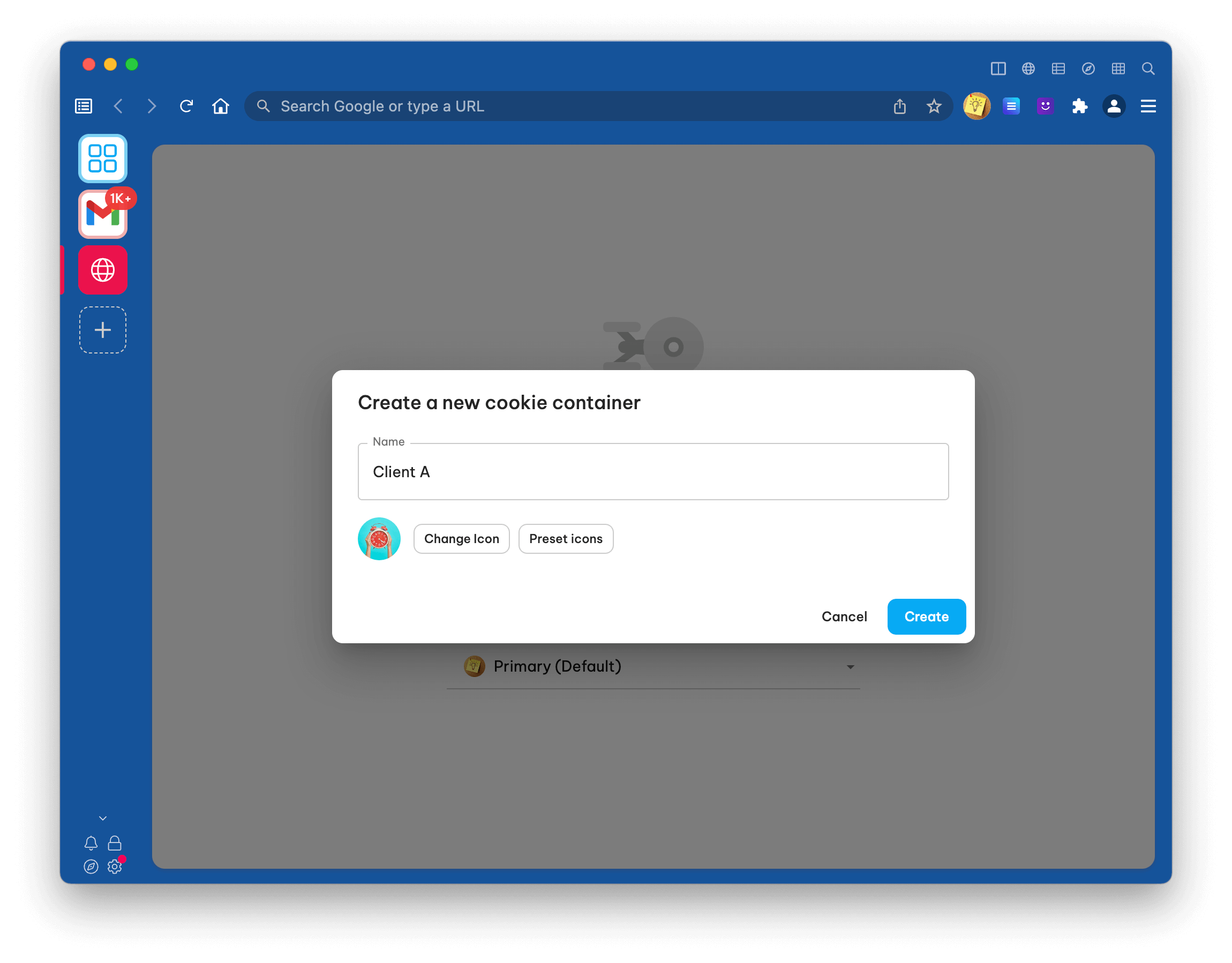 Give your new container a name you'll recognize when adding other apps. e.g. Client A.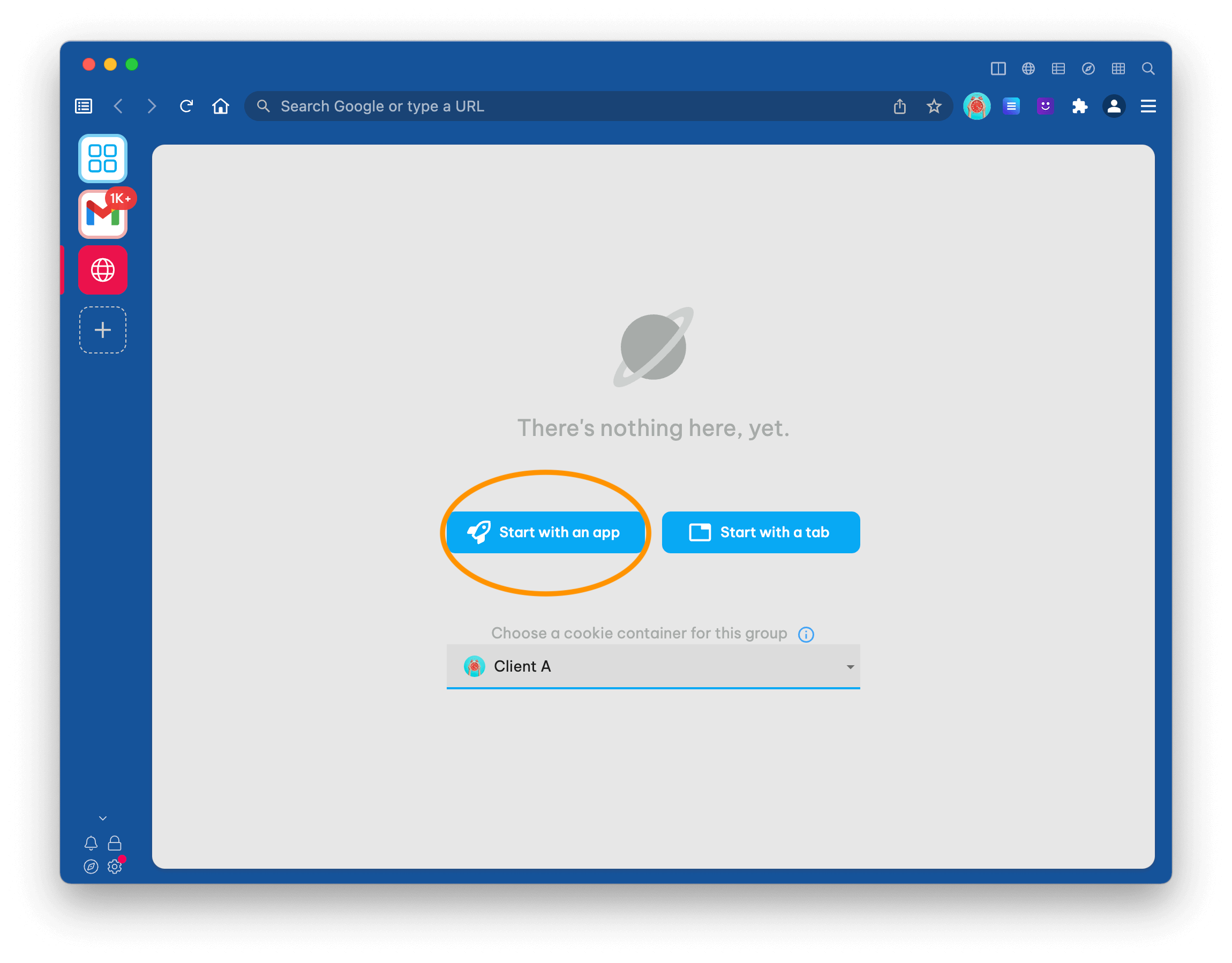 Next, select Start with an App to open the App Store and select Gmail as before.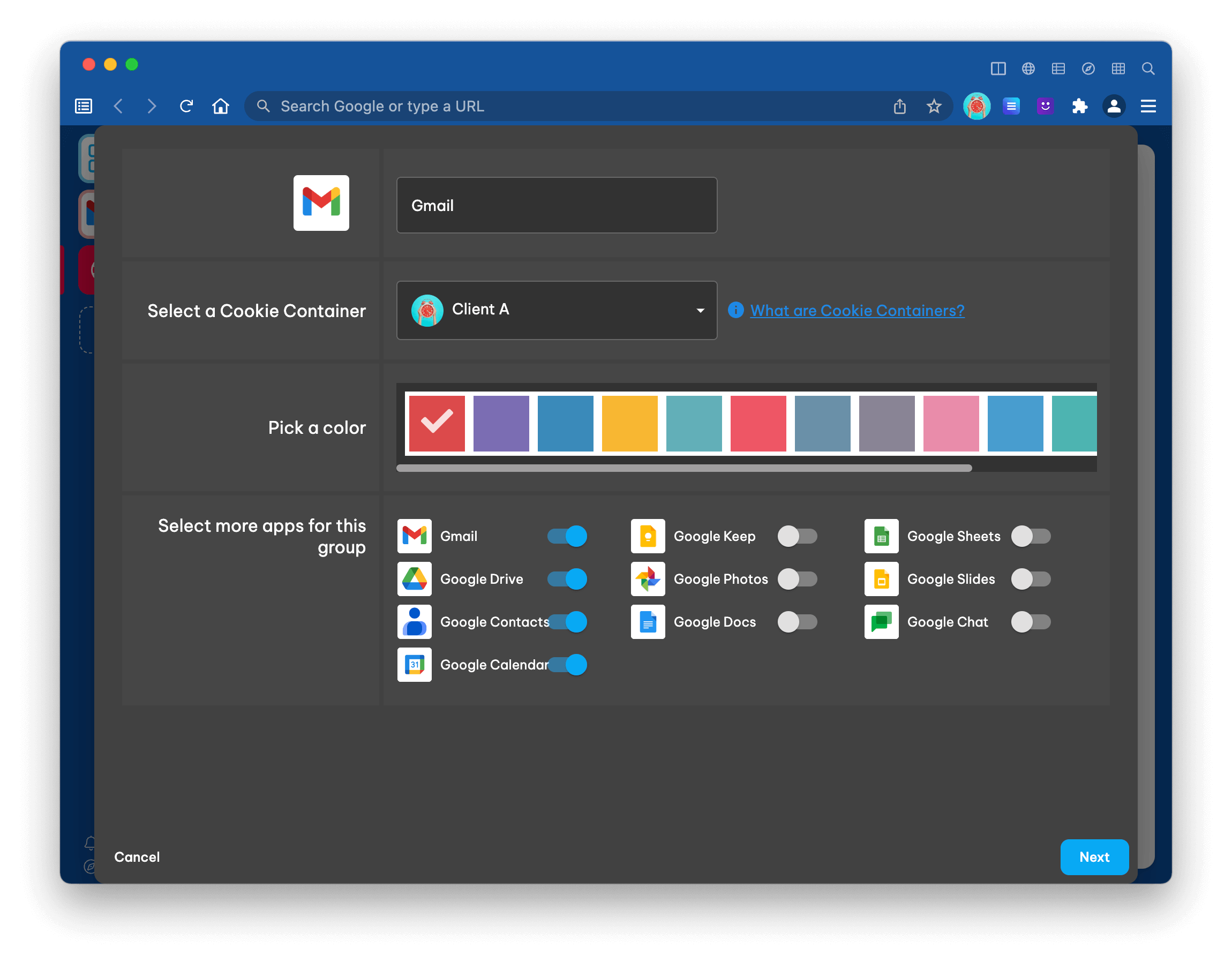 You'll notice in this Add App window that the container shows as Client A. Click on Next and sign-in using Google Authentication.
That's it. Now you can seamlessly work in these two Gmail accounts simultaneously, without the need to sign-in and out. You can add as many Gmail accounts as you like, and you can also use this process for adding multiple Slack, Asana, Jira, Notion, ClickUp, AirTable accounts etc.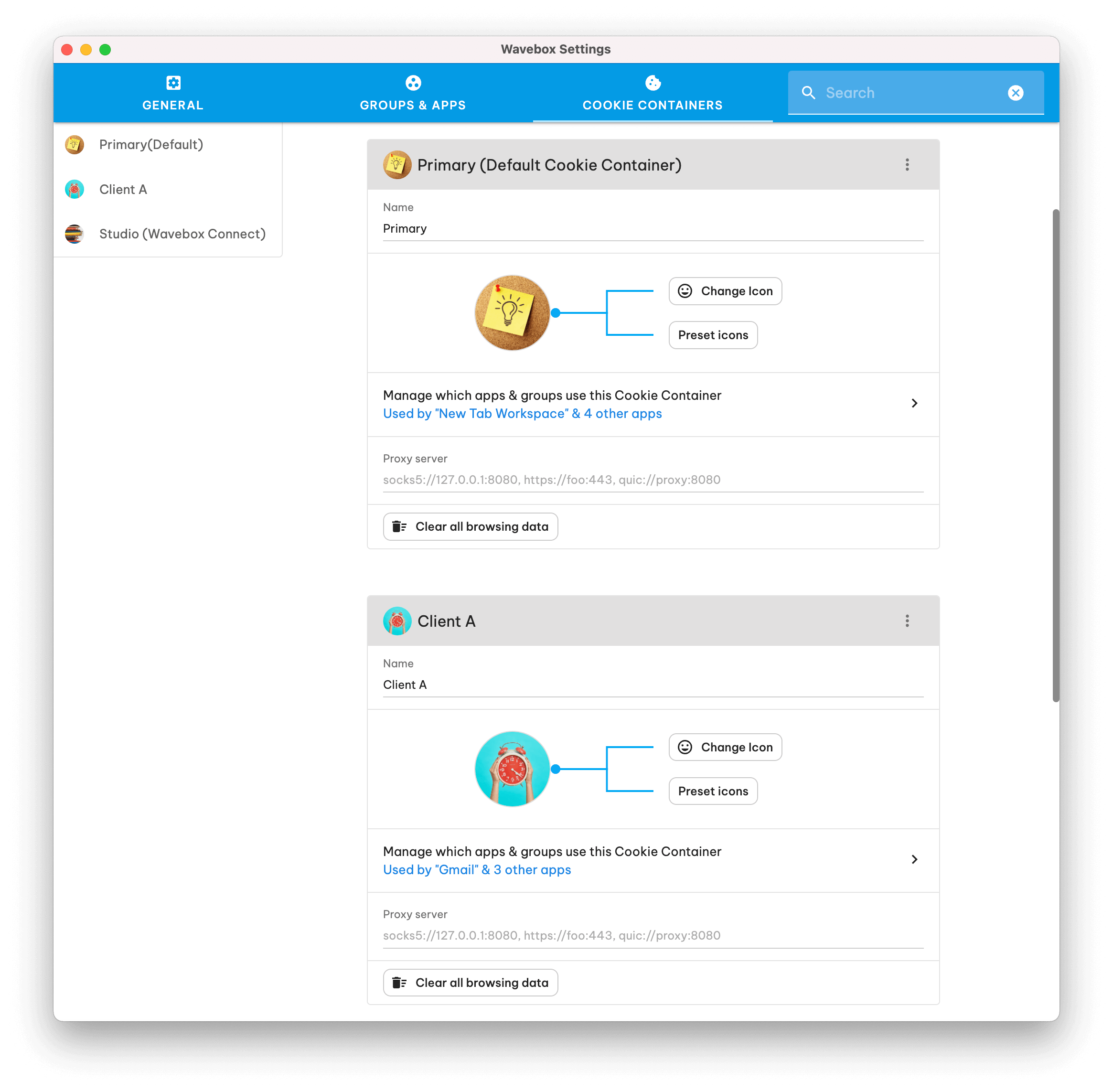 You can manage your cookie containers in Settings > Cookie Containers. You can change the name, add a new icon and clear browsing data.