If you pay for your own subscription you can edit your payment details using the Stripe billing portal.  This can be accessed via Settings. Here's how: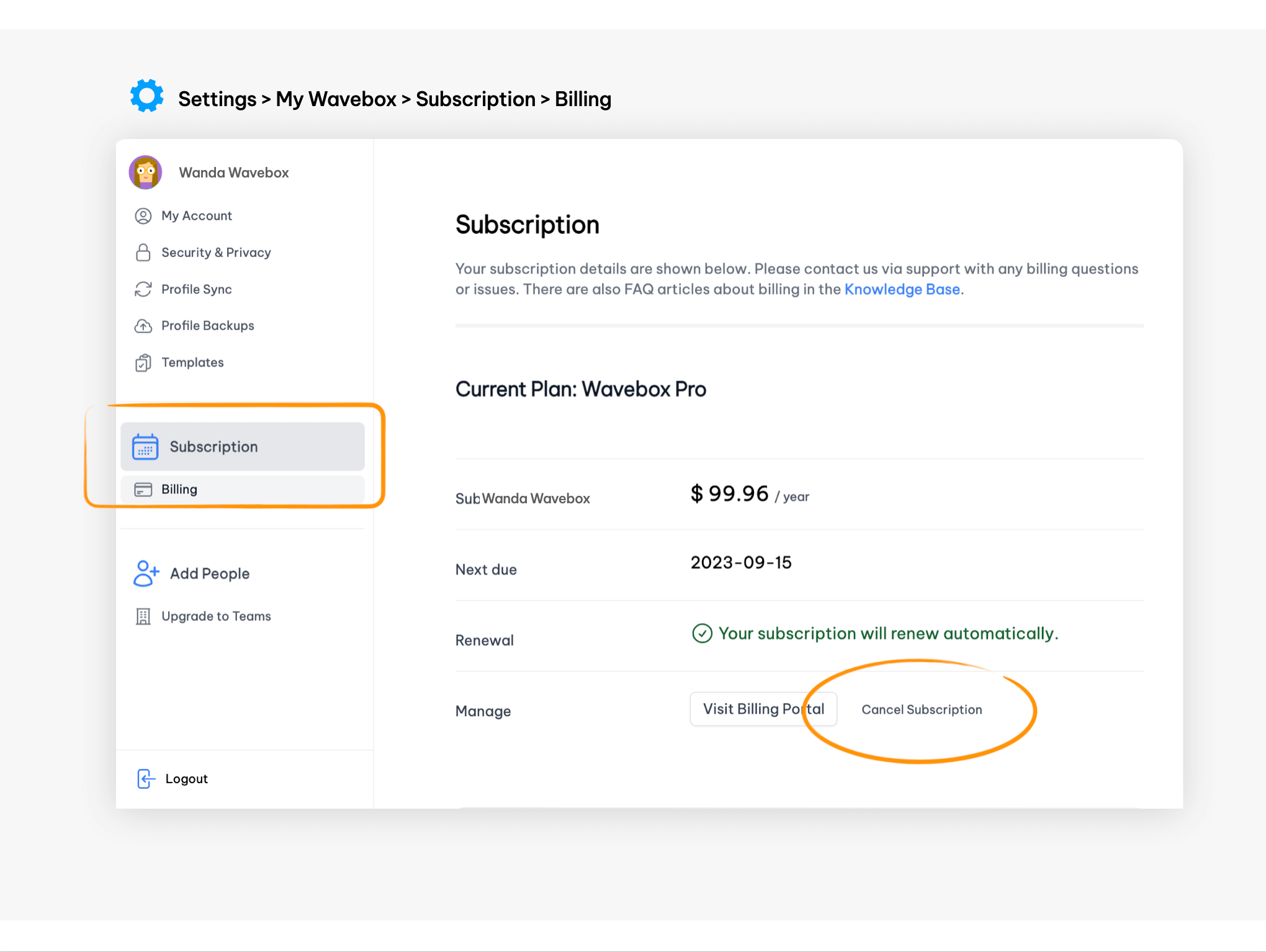 Hover over the Settings cog (bottom-left) and click on My Wavebox
Click on Subscription > Billing
Click on Cancel Subscription
On your Stripe billing page, click on Cancel Plan.