We're delighted to announce the launch of our new Admin Portal, plus a re-launch of Wavebox for Teams.  Wavebox is the only browser to offer built-in team and remote working tools.  From managing web apps to sharing your screen, Wavebox for Teams is by far the most productive way for businesses to work online.
🎉 New Admin Portal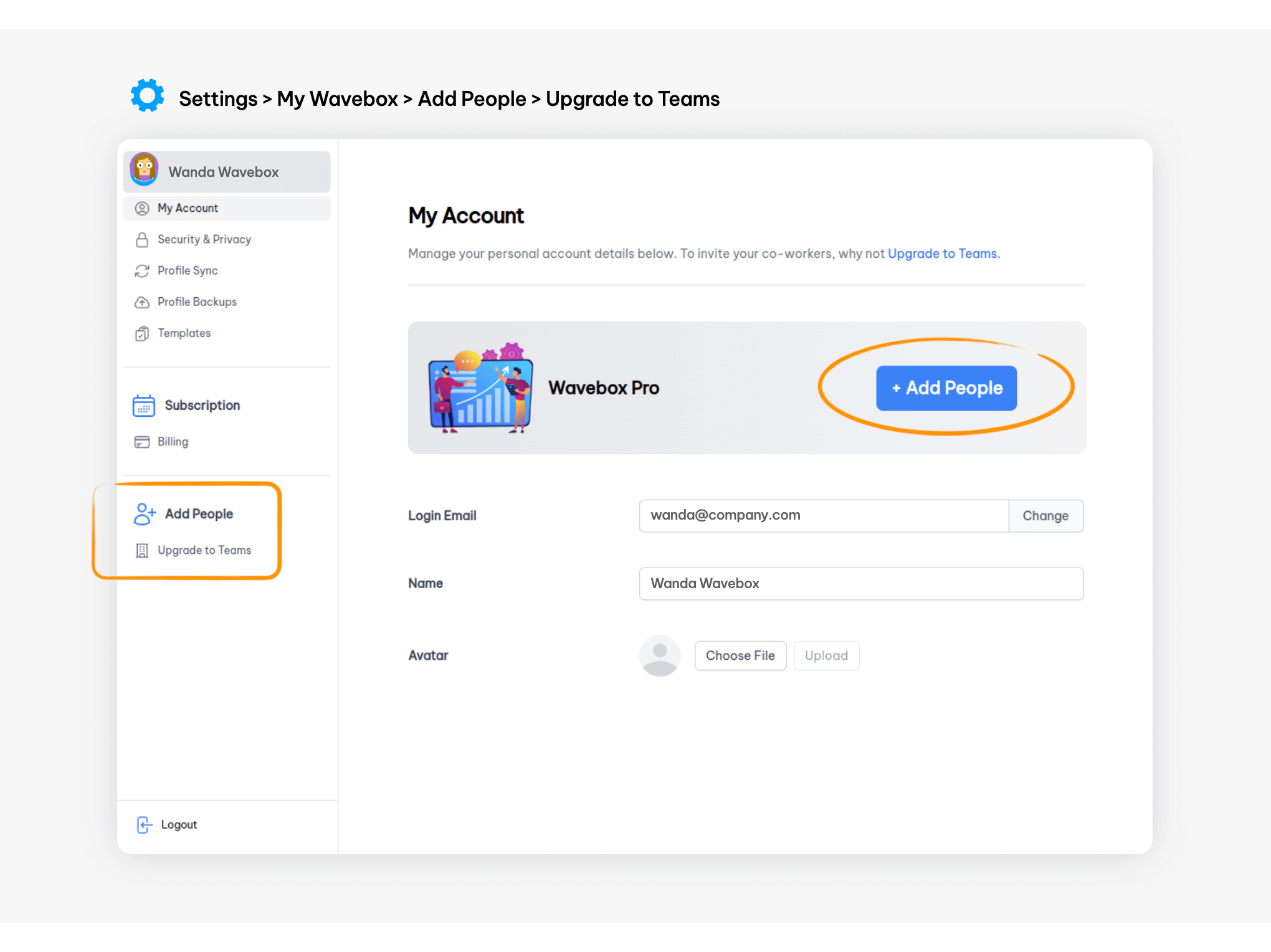 From Tuesday 7th, February, you can manage your subscription, plus your team subscriptions using the new Admin Portal. Click on the Settings Gear (bottom-left) followed by My Wavebox to launch the portal. If you're reading this KB in Wavebox, just click here.
From the Admin Portal you can:
Edit your account details (login email, preferences, profile backups)
Manage your subscription
Buy seats and add/invite people
Manage team subscriptions and edit billing details
Manage teams and users
Add and manage team templates for easier onboarding.
💡
2-7th February. You can access the new Admin Portal by going to Settings > My Wavebox > My Wavebox Account (button).
Important Changes to Team Billing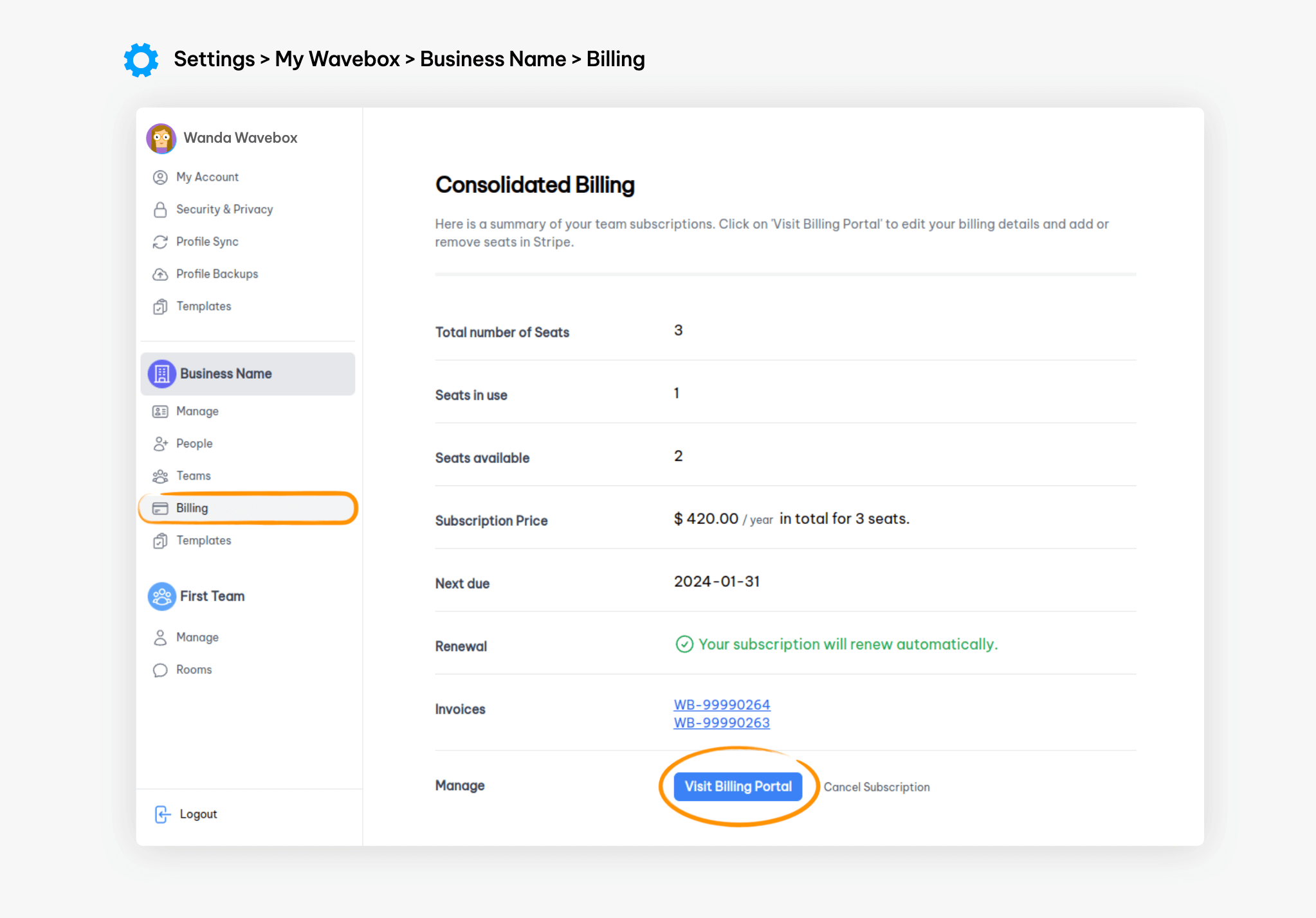 💡
We will automatically upgrade the following Pro users to the new Wavebox for Teams plan at their current Pro rate. (This includes grandfathered 1 and 2 plans and edu/org discounts).

- Pro users who have Consolidated Billing
- Pro users who are part of a Connect team

👨‍💻 Please send any billing inquiries to support@wavebox.io.
Consolidated billing (subscription payment and management) and Connect Teams have been unified to make both easier to manage.
The 14-day team trial has been replaced with a 30-day money-back guarantee.
There is a new Wavebox for Teams price plan.  Team seats start at $15 per month with discounts for annual billing and multi-seat purchases of 5+.
Connect, Shared Workspaces, and Consolidated Billing are now exclusive to the Wavebox for Teams plan, with a Fully Managed Service coming soon.
All team members must have a team subscription paid for by the same business.
As before, you can create as many teams as you like within your business account, and users can join multiple teams.
💡
Rollout
The new billing portal goes live for testing on Thursday 2nd, February, and Wavebox for Teams will go out in a release on Tuesday 7th, February.
Existing subscriptions should not be affected. But please contact support@wavebox.io with any questions or issues, which will be dealt with swiftly.
So, What's New?
There are some new features in this exciting release:
Manage Profile Sync and Backups (rename & delete)
Manage Templates (rename & delete)
Easier Team admin and billing
Easier Team onboarding flow