In the bottom left-hand corner of your Wavebox, click the ⚙ Settings icon , followed by My Wavebox. This will open the Admin Portal.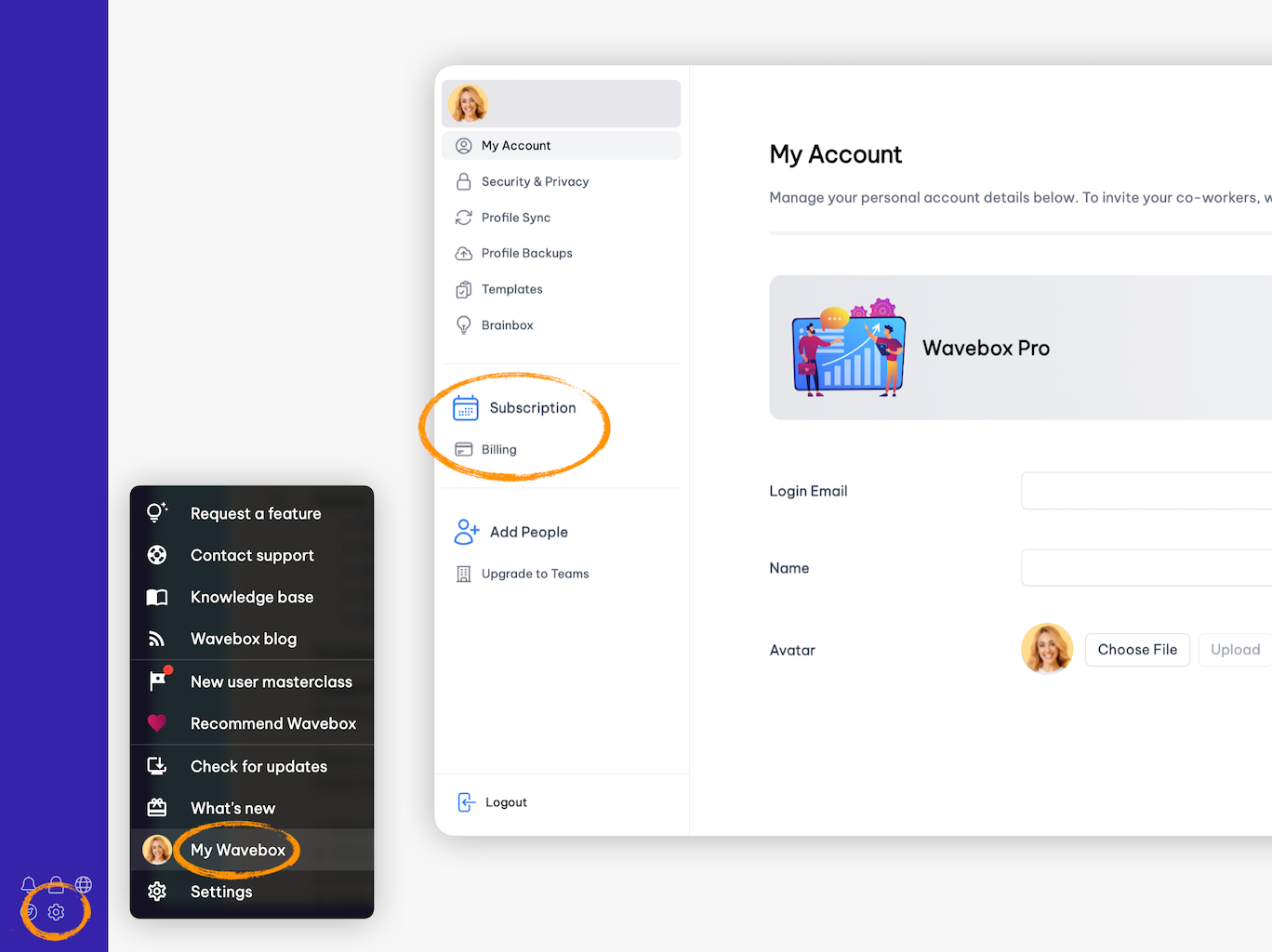 In the Admin sidebar, find the heading Subscription and click on Billing.
Find the button for View Billing Portal.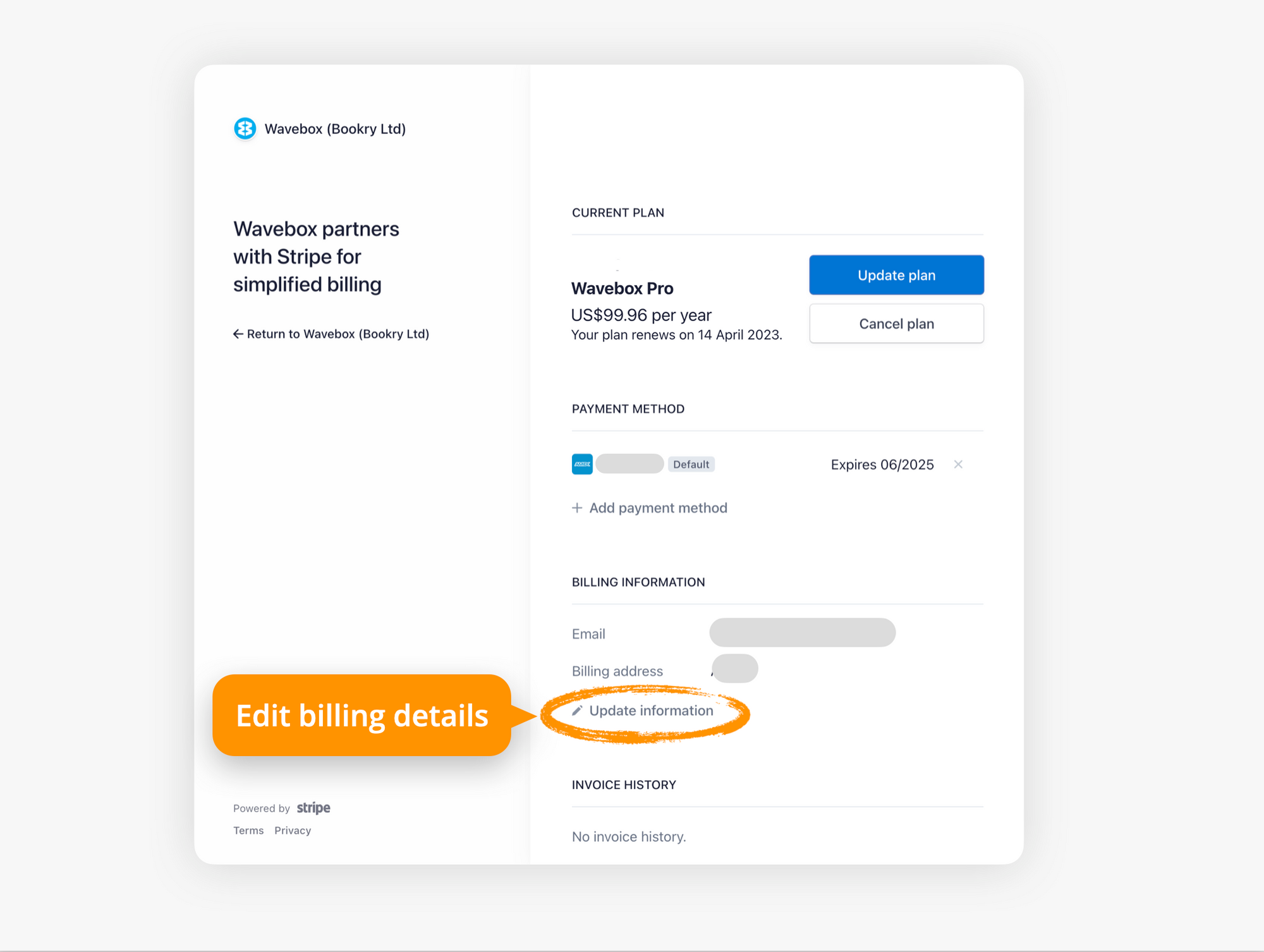 From your Stripe Billing Portal homepage, click on Update Information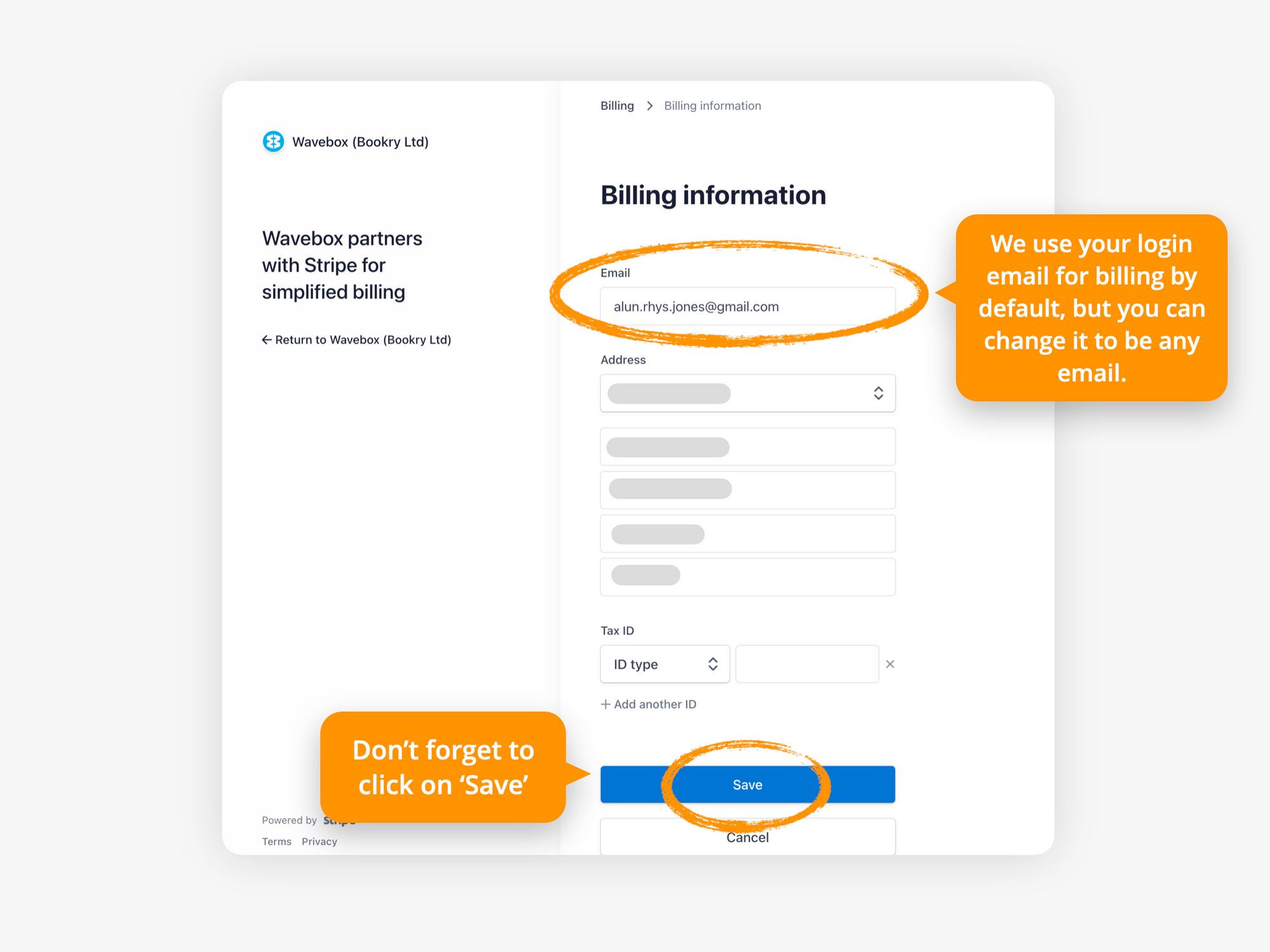 Edit your billing email.  By default, we use your Wavebox login email. However, you can change this to any email address.
Edit your billing address.
Edit your Tax ID.
Click on Save when complete.