An extension isn't working in Wavebox.
Occasionally extensions don't work in wavebox. If you're having problems adding an extension, or signing-in to an extension, please contact support(at)wavebox.io for assistance. Possible reasons why an extension is not working includes:
It's locked-down to work only in Google Chrome.
Wavebox is waiting to be approved by the extension developer.
It has been removed from the store.
It has been discontinued and no longer supported.
You've been asked to troubleshoot extensions by support.
Very occasionally, extensions can cause other random issues in Wavebox. e.g. parts of a page missing. So it's useful to turn them off and on again to test the issue.  If a member of the Wavebox support team asks you to do this, here's how: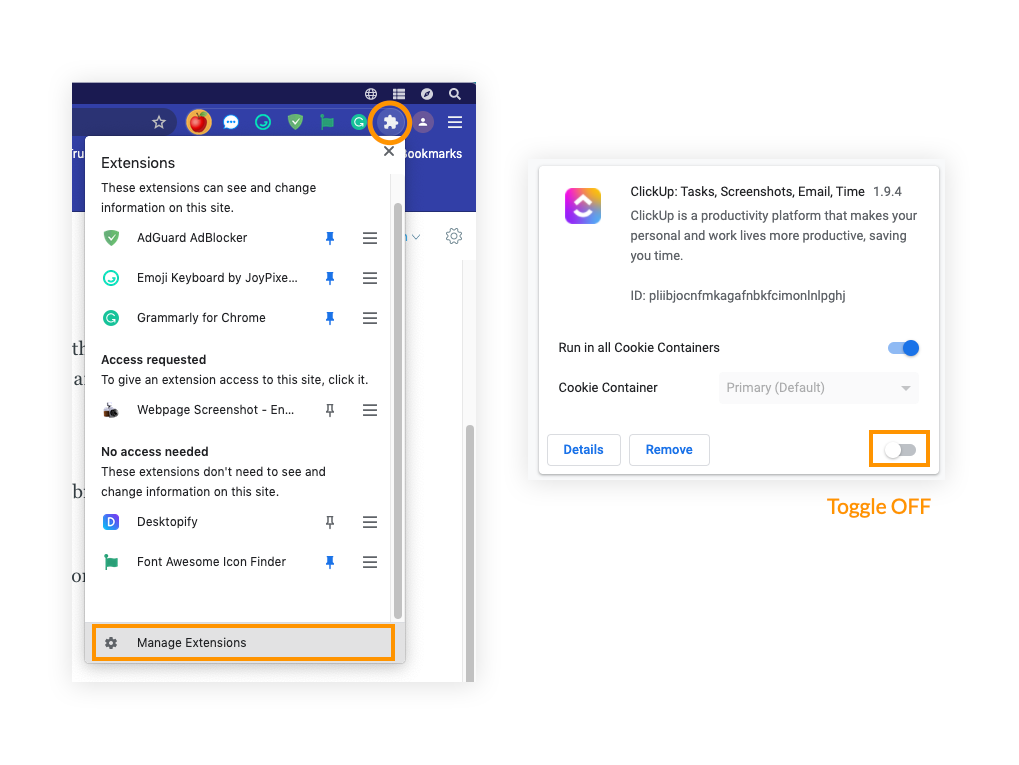 Click on the jigsaw icon (top right) to bring up the Extensions pop-up menu.
Click on 'Manage Extensions' at the bottom of the list.
In the top-right hand corner of the new window, look for 'Developer Mode' and toggle ON.
Select 'Disable All' from the blue header section
Restart Wavebox
Test to see if the issue has been resolved.  If yes, proceed to step 7.  If not, contact support(at)wavebox.io.
Switch each extension on again, one by one, until the issue is reintroduced.  If this happens, click on the button to 'Remove' that extension from Wavebox, and report the issue to support(at)wavebox.io so we can advise other users with the same issue.