1. Add an extension to Wavebox
Wavebox supports installing extensions from the Chrome Web Store. Here's how you can add one.
Click on the + icon in the sidebar (bottom left)
Click on the blue 'Add an Extension' button. This will bring up the Chrome web store.
Type in the name of the extension you want e.g. 'HubSpot' into the search box (top left)
Click on the blue 'Add to Wavebox' button.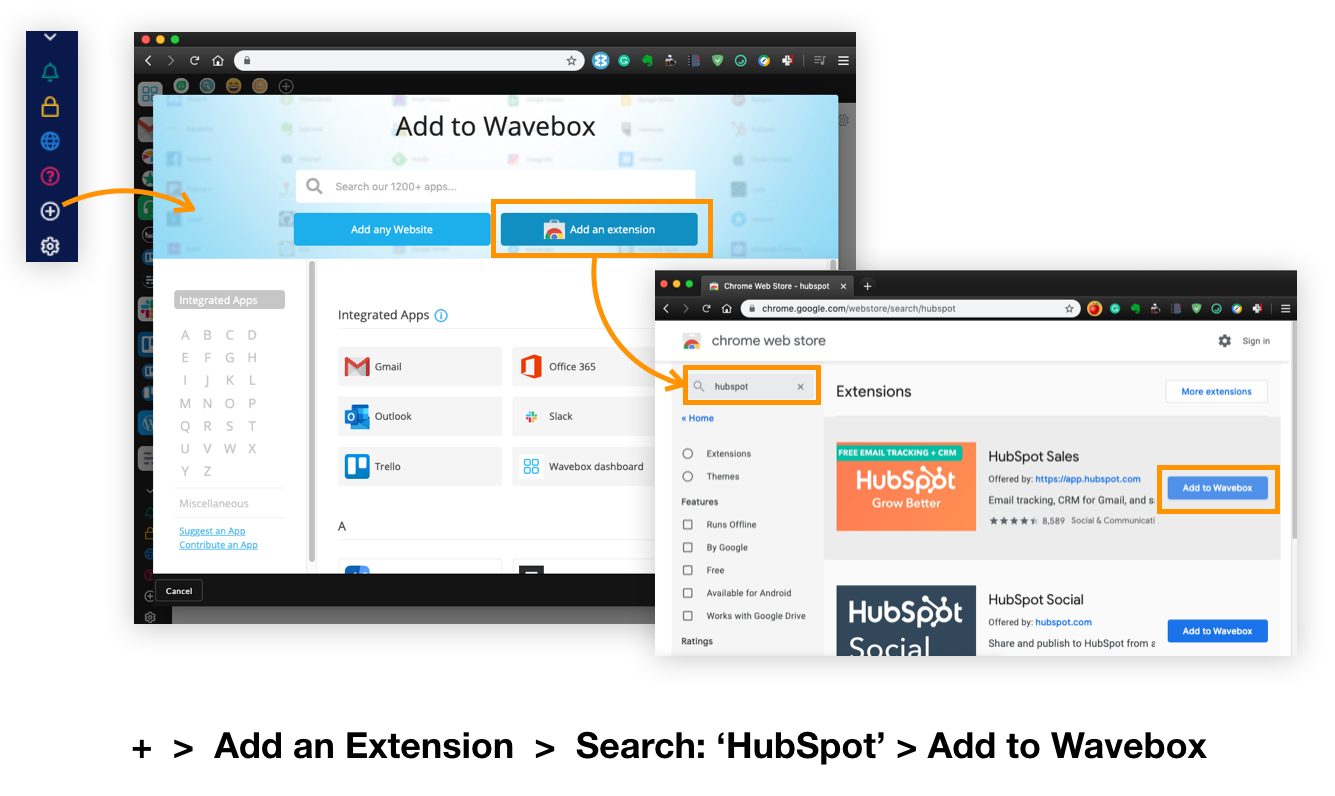 2.Manage extensions in Wavebox
You can view all of your extensions and manage them from the extension screen. To access it:
Click the jigsaw piece icon in the top toolbar - it's to the right of all your extension icons.  
From the Extensions pop-out menu, click on 'Manage Extensions' at the bottom of the list.
The extensions management screen will open in the main Wavebox window. All your extensions are listed along with corresponding options for each.
3.Remove an extension from Wavebox
You can remove any extension from the extension management screen.
Open the extension management screen described in the steps above.
Click Remove on the extension that you no longer want installed.