Use Profile Sync to connect multiple computers to the same Profile in the cloud so that any changes are reflected on all connected computers in near real-time.
👨‍💻 In this example, we will sync a work PC with a laptop.
1. On Work PC (First Wavebox install)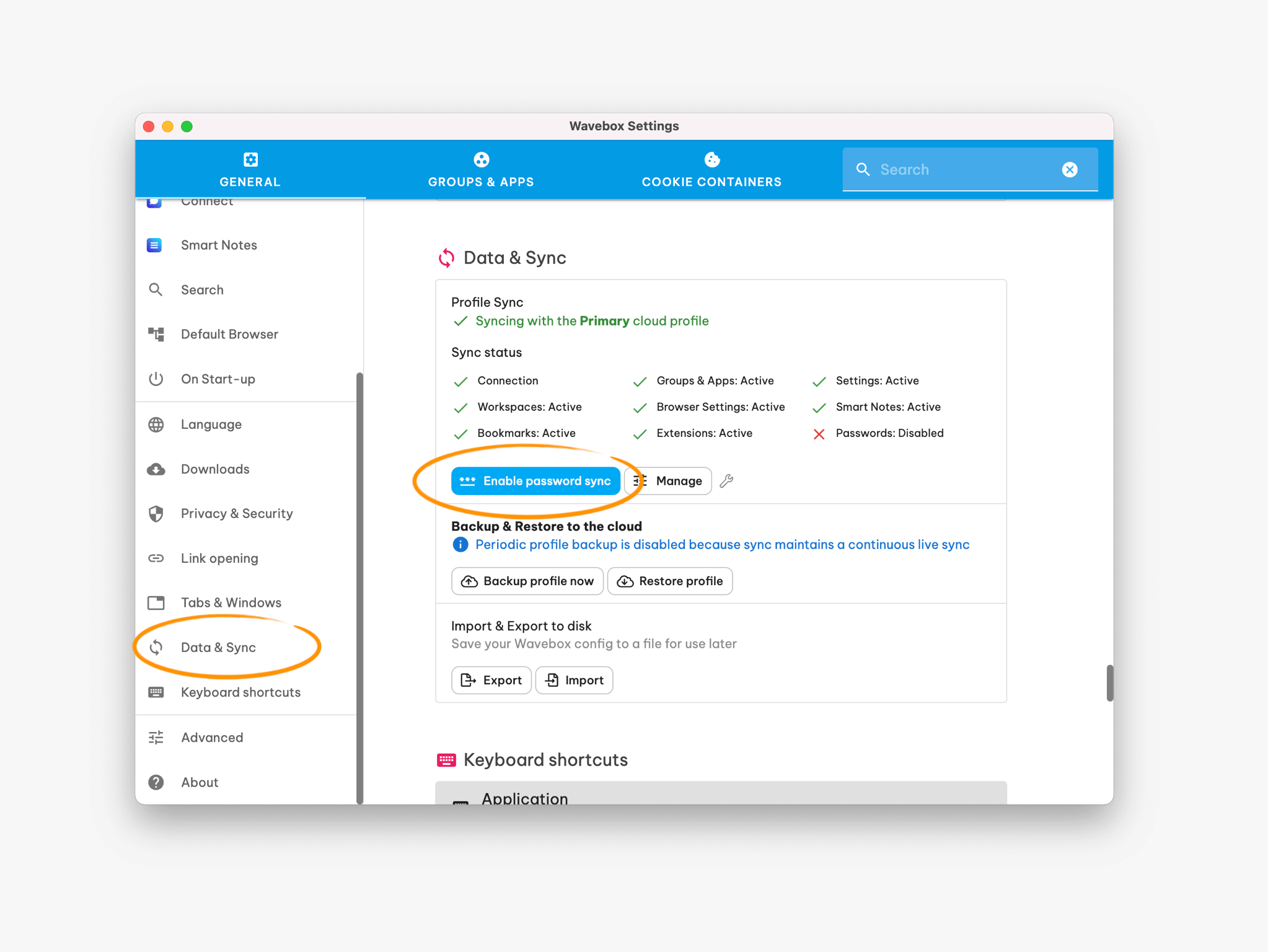 For new users, Profile Sync is already enabled for the Primary Profile.
Go to Settings > General > Data & Sync to see what is being saved.
(Optional) To add passwords to the sync, click on Enable Password Sync. You will be asked to add a master password which will be used to unlock sync on other computers.
2. On Laptop
Either: No Wavebox Installed
Follow these steps for a brand-new install.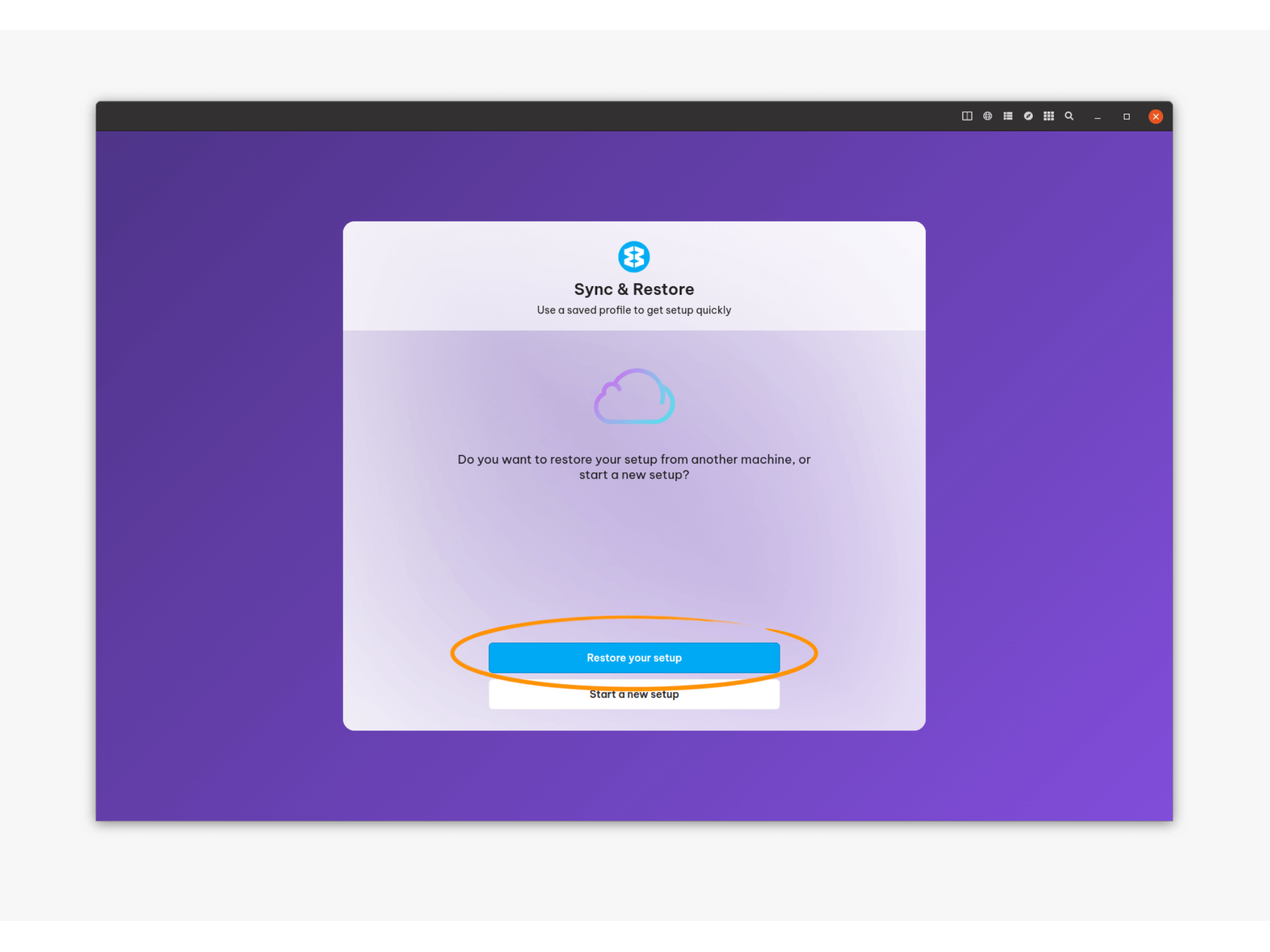 On Computer 2, you can select a Profile Sync to use during setup. On the Sync and Restore screen (shown above), click on Restore your Setup.
This will grab the Primary Profile Sync from the cloud and use it to set up Computer 2. Real-time sync between the two computers is also enabled.
Or. Wavebox Already Installed
Follow these steps if you already have Wavebox installed.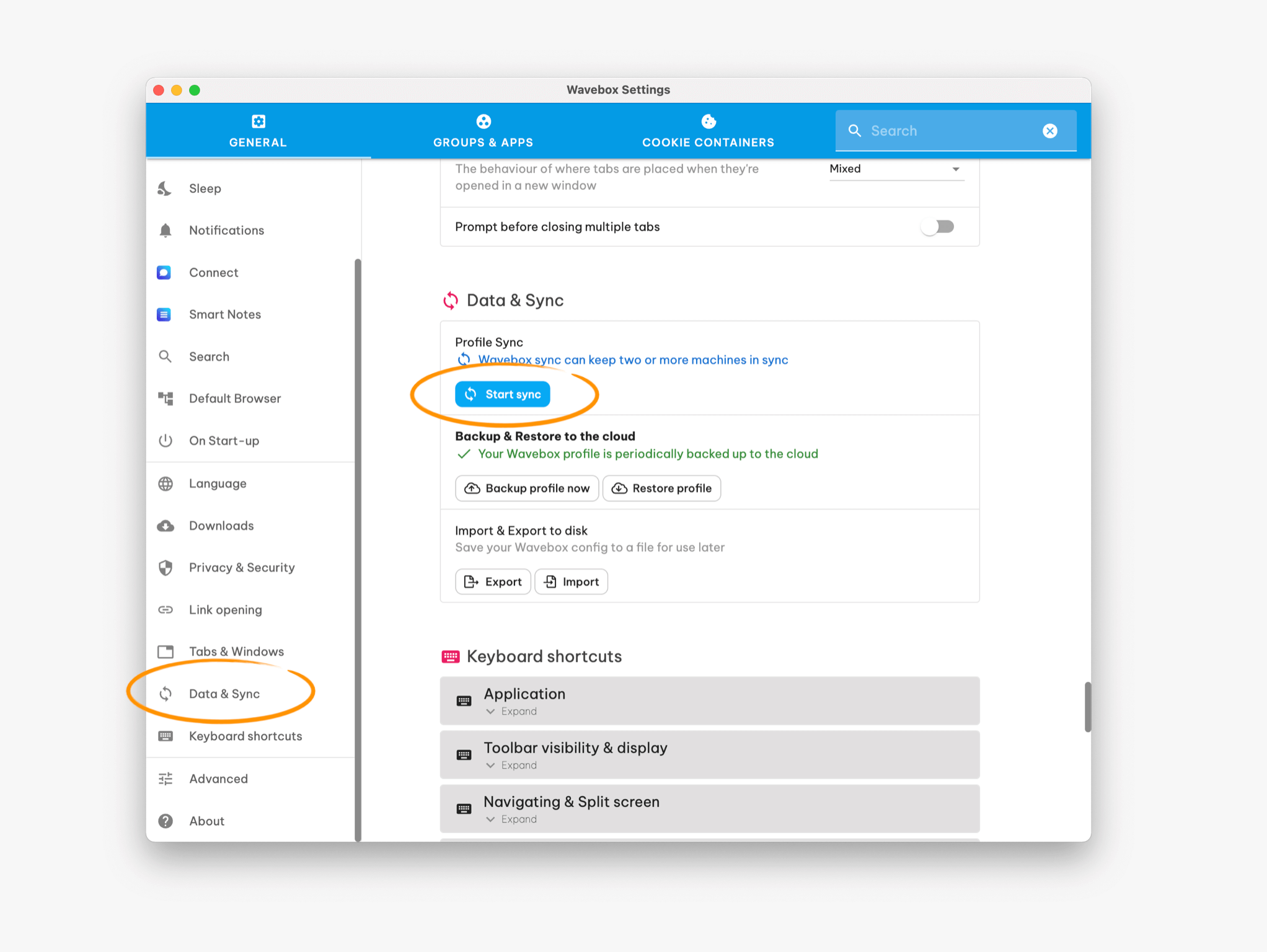 To manually connect a second computer to the Primary Profile Sync, go to Settings > General > Data & Sync > Start Sync to launch the setup wizard.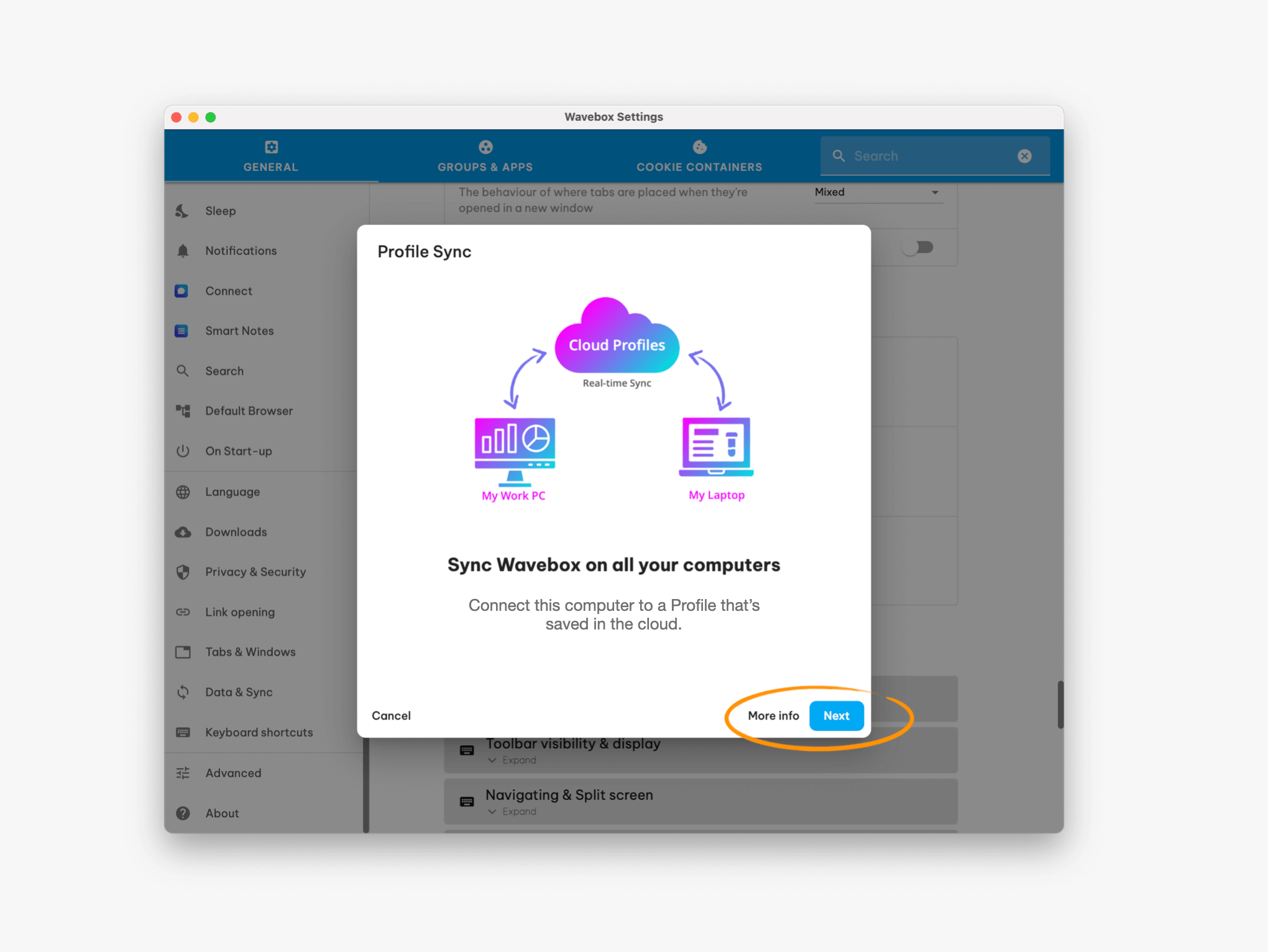 In the setup Wizard, click on Next.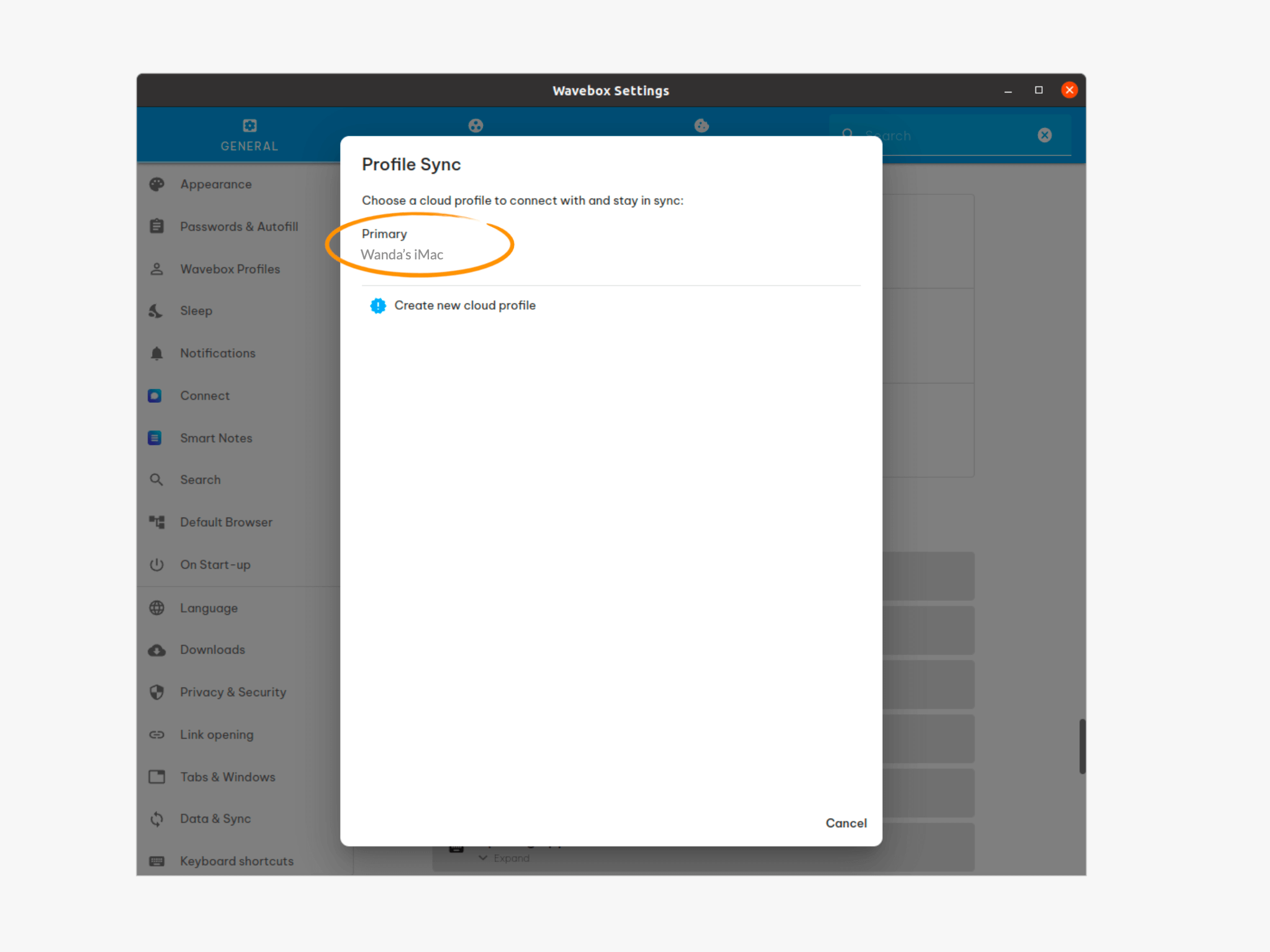 The next step lists all your Profile Syncs. Click on the Primary Profile.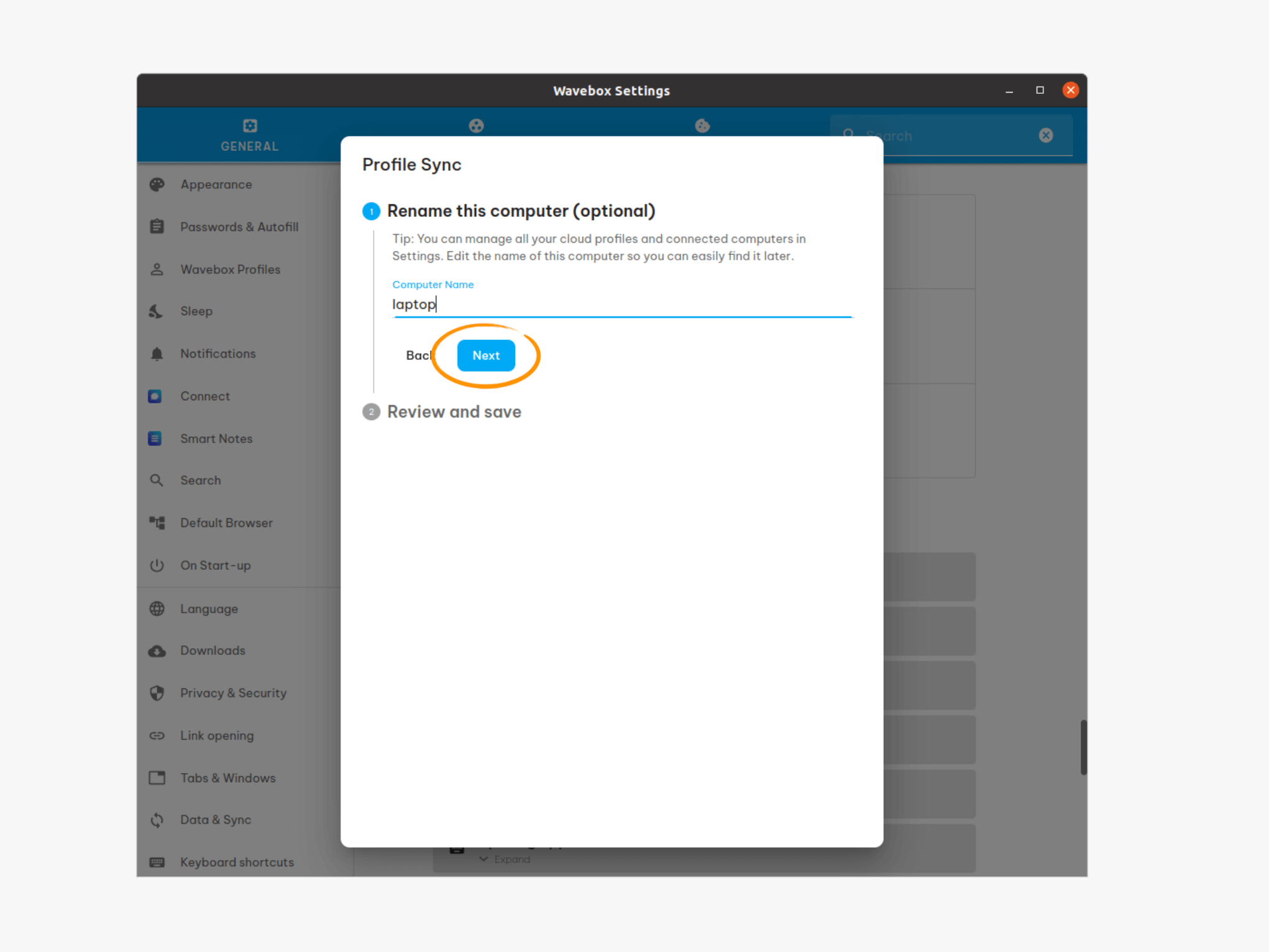 The wizard will automatically pick up the name of your computer e.g. Dell-XPS15, but you can rename it here to be more memorable e.g. My Laptop.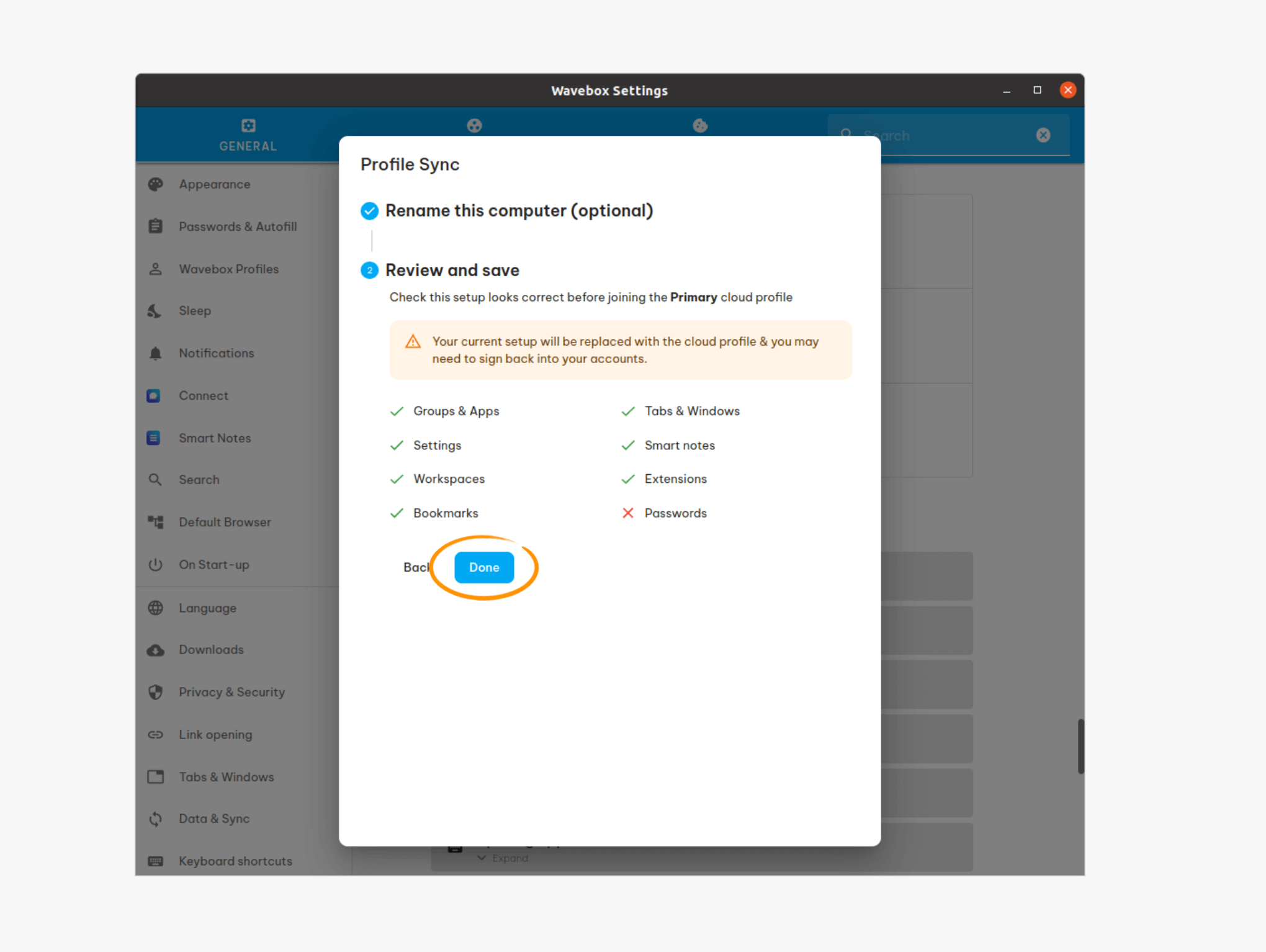 Finally, you can review what's in the Profile Sync, then click on Done.
If passwords were included in the Sync, you would need to enter your master password here.
If you have any groups or apps set up on this computer, you will also see a warning that it will be replaced by the new Profile Sync.
3. Grab your Tabs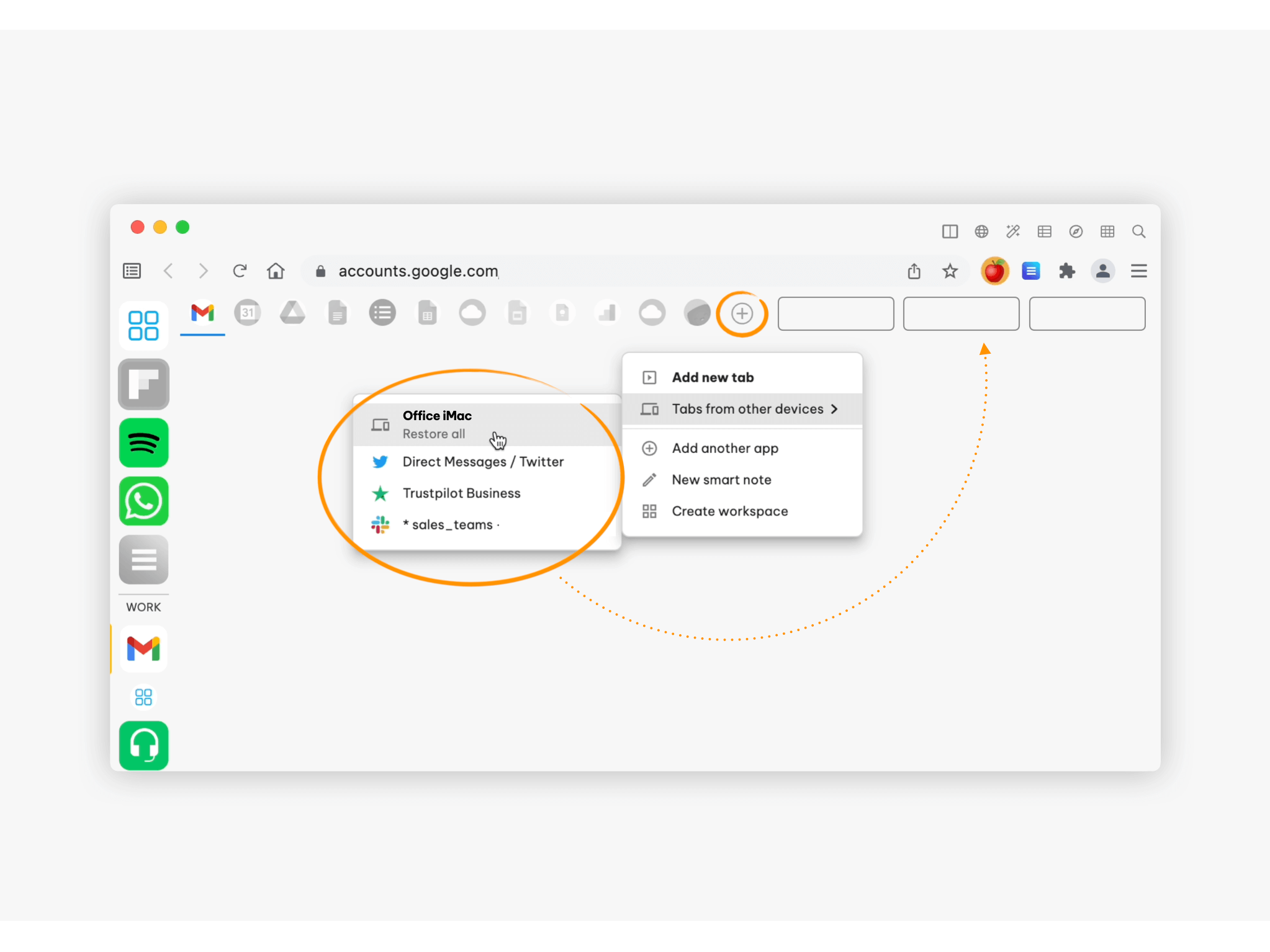 Profile Sync saves your tabs, but you will need to grab them manually for each group.
Click into a Group in the webdock, and then click on the + icon in the top toolbar.  
From the pop-up, hover over the option to open Tabs from other devices and either Restore All or individually click on the tabs you need.