Wavebox supports installing extensions directly from the Chrome Web Store. (https://chrome.google.com/webstore/category/extensions). Here's how you can install an extension:
Click on the + icon in the sidebar (bottom left). This opens the App Directory.
Click on the blue 'Add an Extension' button. This will bring up the Chrome web store.
Type the name of your extension into the search box (top left)
Click on the blue 'Add to Wavebox' button.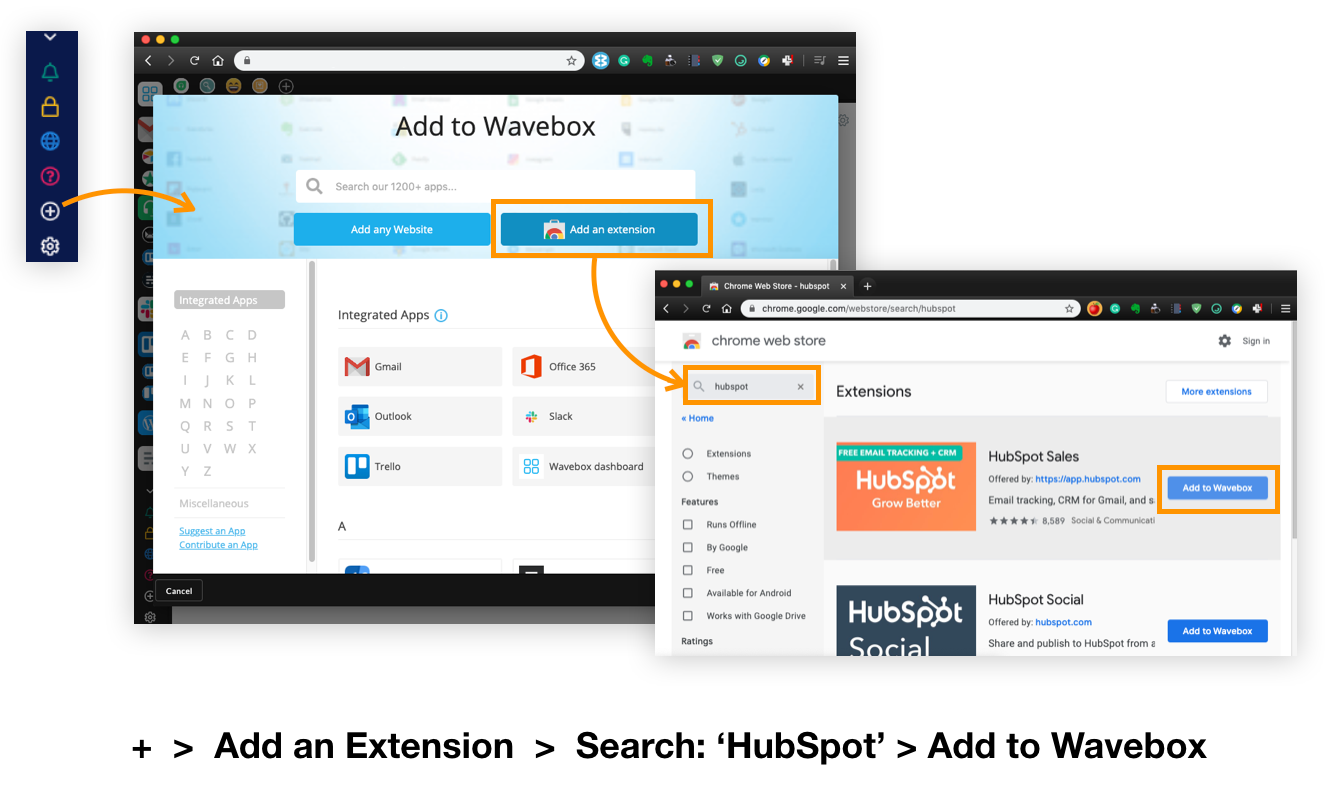 More information on How to add, delete and manage Chrome extensions