Facebook Messenger Archive Vs Delete
Archive or delete messages in Facebook Messenger by Meta. What's the difference and which one should you use?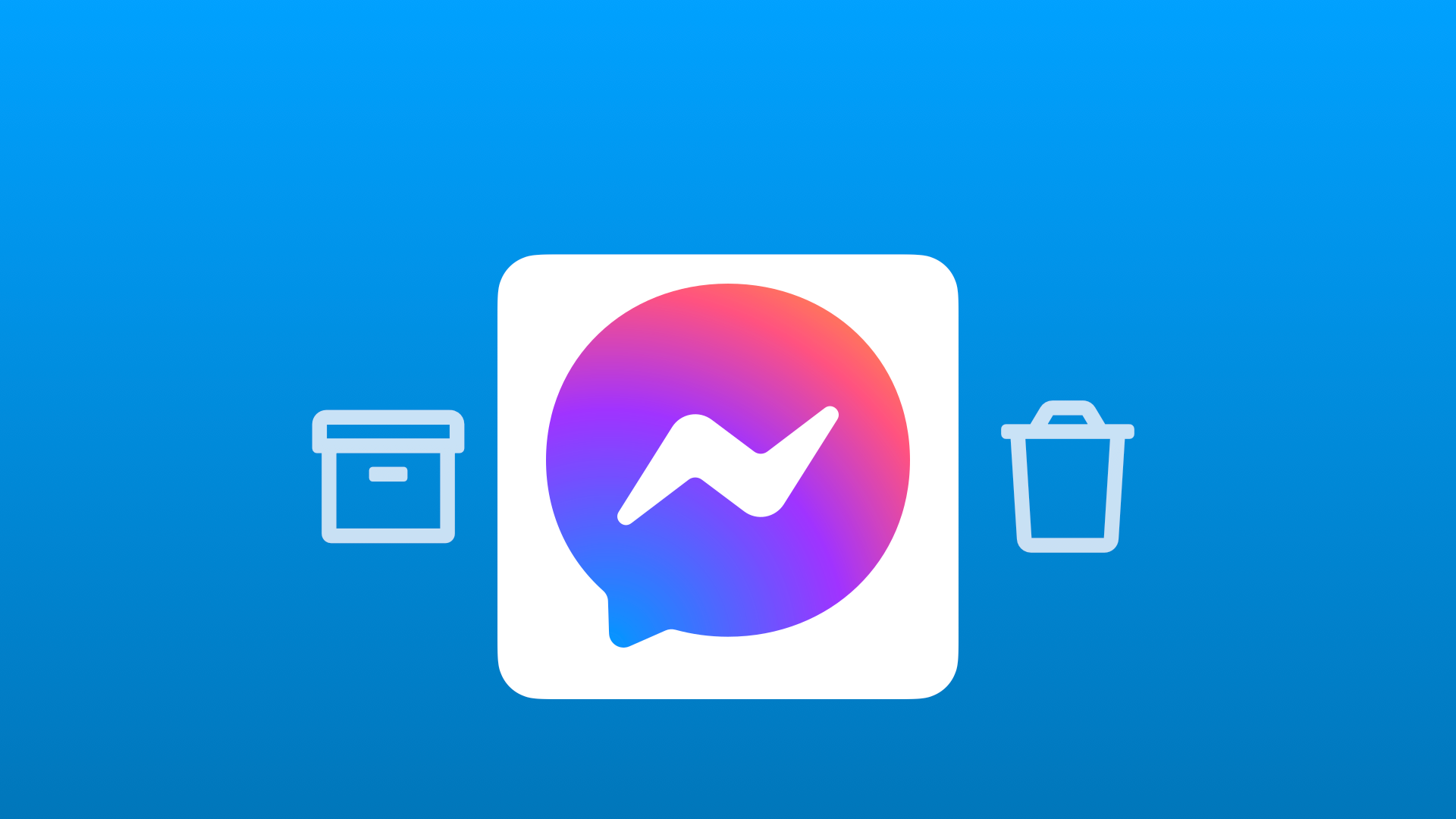 Facebook Messenger offers two options when it comes to dealing with old messages: archive and delete. So, what's the difference between the two?
Archiving a message on Facebook Messenger hides the message from your inbox but doesn't delete it. This means that you can still view the message at a later date if you need to. However, it also means that the message will take up space on your device.
Deleting a message on Facebook Messenger permanently removes it from your inbox. This means that you won't be able to view the message again, but it also frees up space on your device.
So, which option should you choose? It depends on your needs. If you need to save the message for future reference, then archiving is the way to go. But if you want to get rid of the message permanently, then deleting is the best option.
How to archive and delete Facebook messages
Archive a message on Messenger
Launch Wavebox & open Messenger
Locate the message you want to archive in the left-sidebar
Click the 3 little dots and pick Archive chat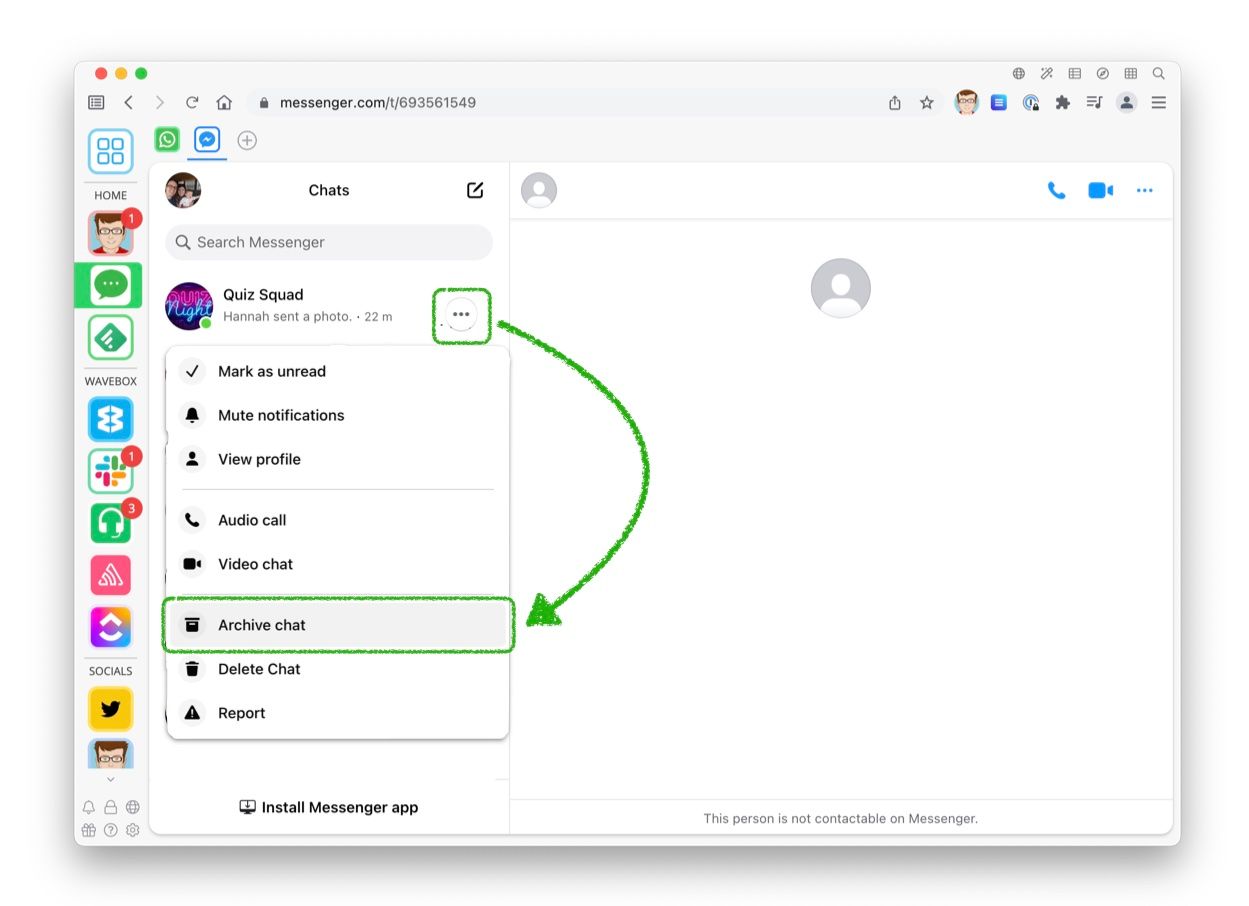 Locate your archived messages
Once you've archived a message it will live in the archive forever, or if someone messages you back, it will return to your chats. If you want to find your archived messages...
Launch Wavebox & open Messenger
Click on your profile icon in the top-left of Messenger
Pick Archived chats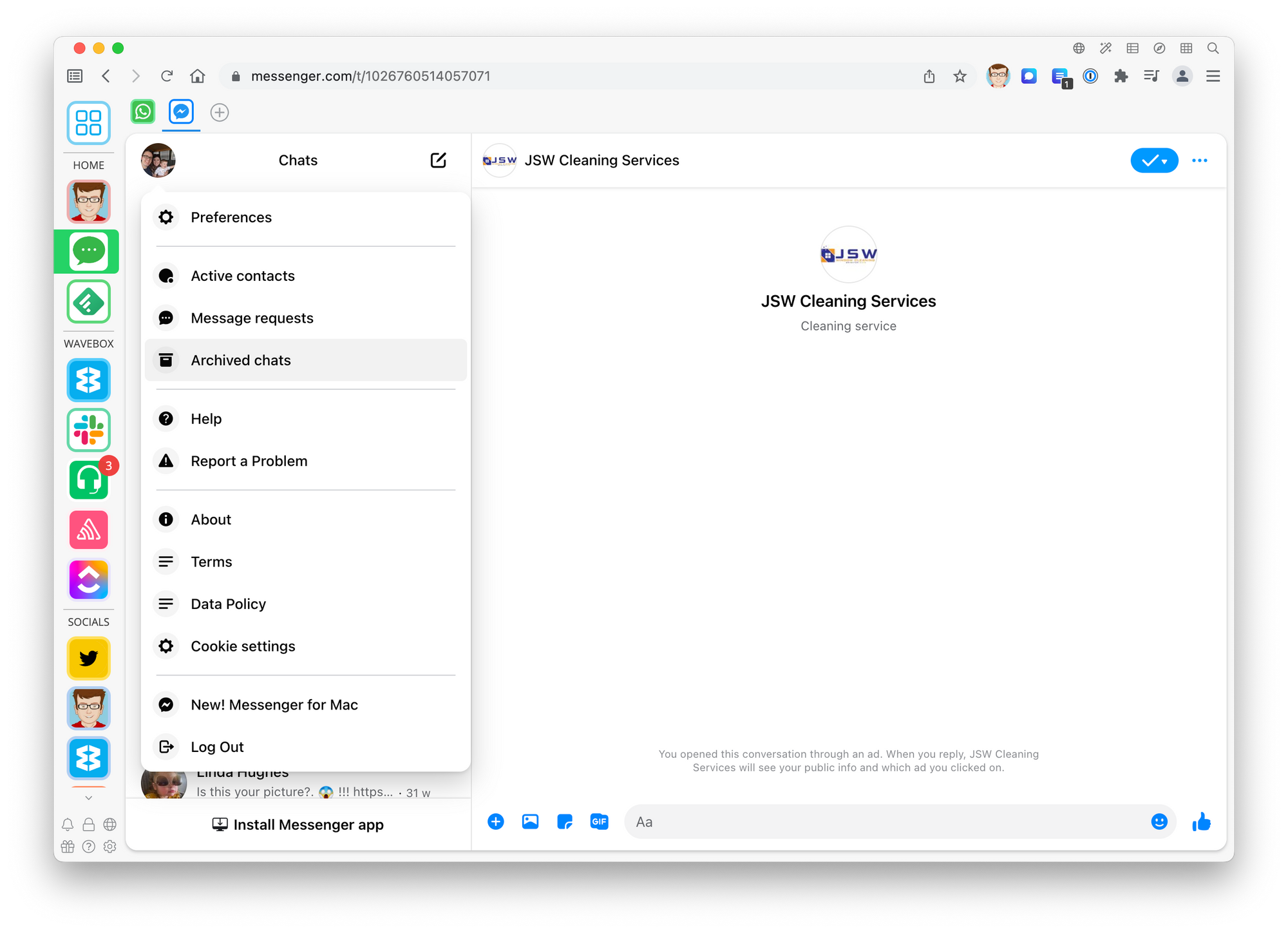 Delete a message on Messenger
Once you've deleted a conversation on Messenger, it's gone forever, so be sure you want to do this before continuing
Launch Wavebox & open Messenger
Locate the message you want to archive in the left-sidebar
Click the 3 little dots and pick Delete chat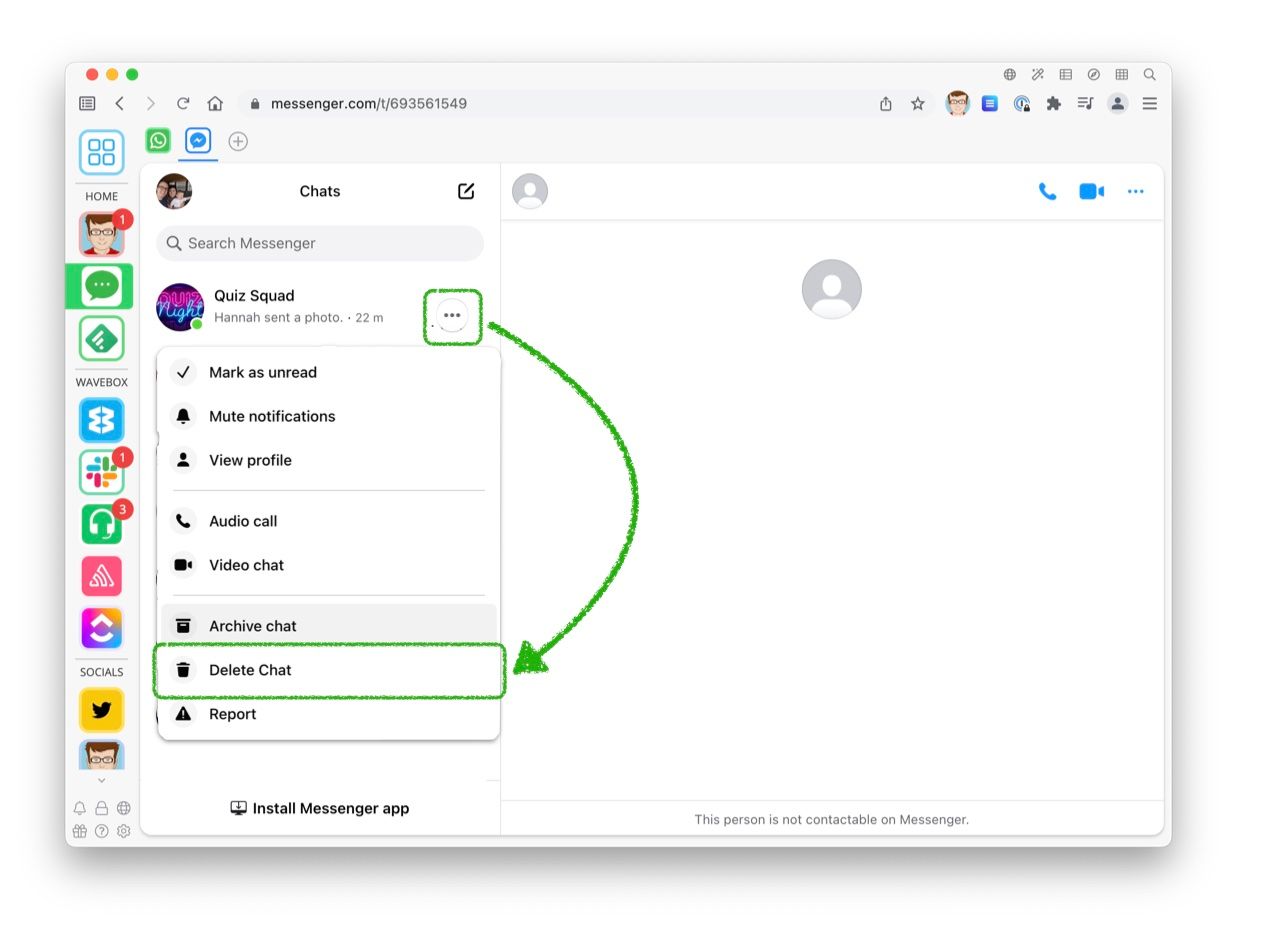 You can use multiple instances of Facebook Messenger in Wavebox, so if you manage social media accounts, marketing, or just have two accounts, Wavebox is a perfect solution to keep both open side-by-side