Get Cloud Clever
The best of the web, in one focused place.  Install Wavebox on your desktop and add the apps and websites you use each day. Then effortlessly switch between them to create faster, more productive workflows.
---
Install on your desktop, at work and at home
Install Wavebox on your computer and add your favourite web apps, services and websites – you can add anything with a URL. Then switch between them as you work, staying signed-in to receive real-time updates. Your Wavebox subscriptions can be used on any number of machines!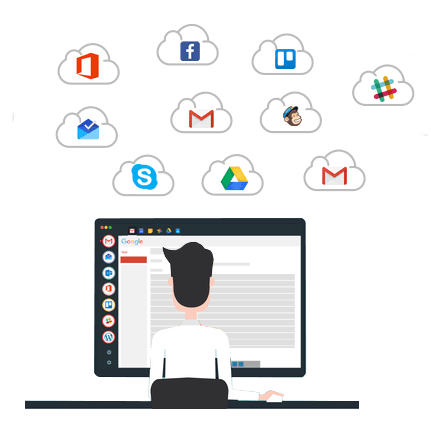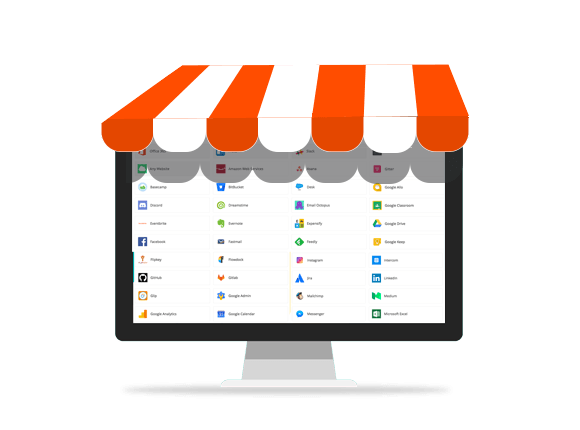 That's right, ANY app. If it has a URL then you can add it to Wavebox!
Your daily workflows probably include everything from web apps and services, to CRM systems and work intranets. So that's why Wavebox can support anything with a URL. Then once you're signed-in, you'll stay signed in – even across accounts of the same type e.g Gmail.
Enjoy all your apps in one place on your desktop
Start your Wavebox in the morning with everything open, signed in and ready to roll. Organise your app icons in a way to suits your workflow – you can use the sidebar, topbar, context and tooltip menus to easily reach the content you need. Everything is in one place, nice and tidy. Are you ready to spend your days in Wavebox?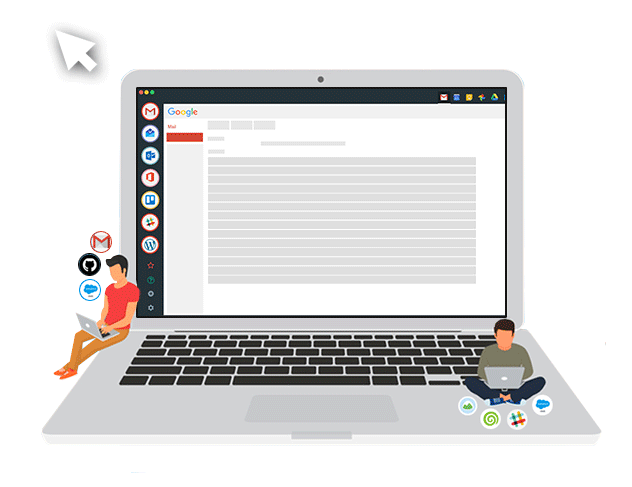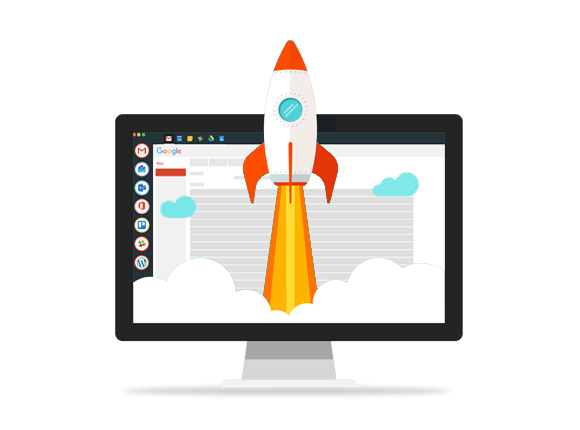 Fed up of bloated browser tabs slowing your machine?
Access all your web apps from the Wavebox window, simultaneously, and  use your favourite Chrome extensions without slowing your machine. Wavebox cleverly uses your machine's memory to improve on the browser experience by being faster, leaner and with sandboxed security.
Always be up-to-date across all your apps
With so many apps on the go, you could spend your day just trying to keep up!  With Wavebox, unread badges, desktop notifications and tray notices (Mini Menu) will ensure you stay informed, even when it's running in the background. You can also tailor notification settings for each account to suit your workflow. You can even mute them all with just one click when you need time to focus.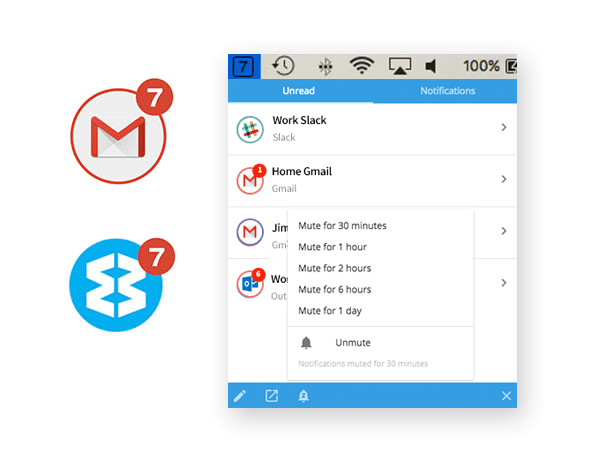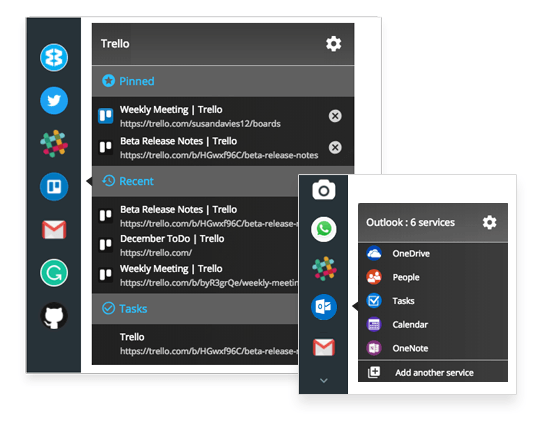 Easily navigate between your favourite apps & services
'Pin' frequently used webpages to create bookmarks, transform them into 'Tasks' and quickly jump between previously visited pages using 'Recents'.  These are just some of the advanced navigation features that will help you to save time when working between apps.  You can also use our Quick Switch feature to hop between recently used accounts.
Wavebox makes onboarding your team a breeze! 
Different departments need different apps, so as Team Admin you can setup as many Wavebox profiles as you like and link them to team members. So when a team member signs into Wavebox for the first time, all their apps and websites are pre-loaded, ready to go.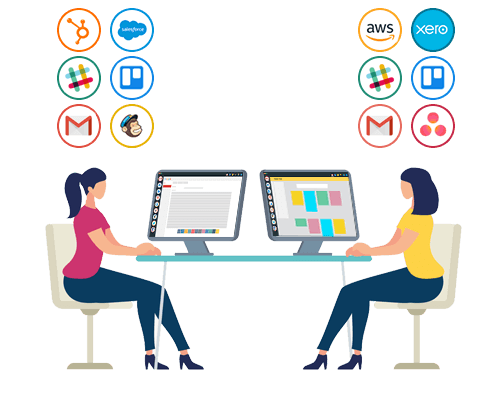 3 Reasons Australian Creative Agency Niika Uses Wavebox Every Single Day
Running a creative agency efficiently requires the use of many tools. Learn how Wavebox has revolutionised the way Australian agency Niika handle project management.
Wavebox Features
Simple to setup, easy to use and packed with great features. We've worked hard to ensure that Wavebox fits effortlessly into your existing workflow.
Windows, Linux & Mac
Wavebox supports Windows, Linux and macOS, so you install it on all of your favourite devices, both at work and at home. One Pro subscription can be used across all your machines.
Extension Support
Bring your extensions with you. As well as LastPass we support Markdown Here, Boomerang, Gmelius, Mixmax, Grammarly, Clearbit & Todoist and Dropbox.
Notifications
Never miss a thing! You'll get updates across all apps, even when they are in the background, via desktop notifications, the tray menu and unread badges.
Maximum Security
We scope security so data is correctly contained. All apps are sandboxed and updates are signed. Ready our security blog >
Mute Notifications
Wavebox offers desktop notifications to ensure you're up to date.  However you can choose to mute these notifications when you need time to focus.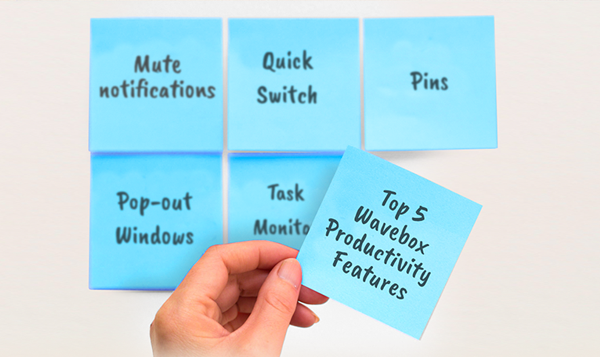 Top 5 Wavebox Productivity Features
We're always adding new features and it can be hard to keep up! Take a quick look at some of the best new productivity features we've added in the past few months.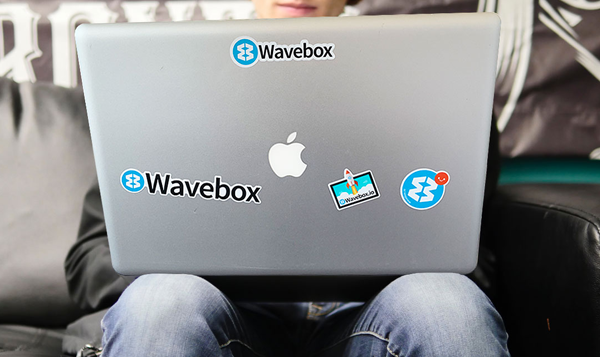 URL Editing, Quick Commands, Wavebox API
We've shaved a whole second off the app start-up 🚀🥳 and also updated Chromium and Electron, improved support for Outlook, MixMax, Jira, Confluence and much more.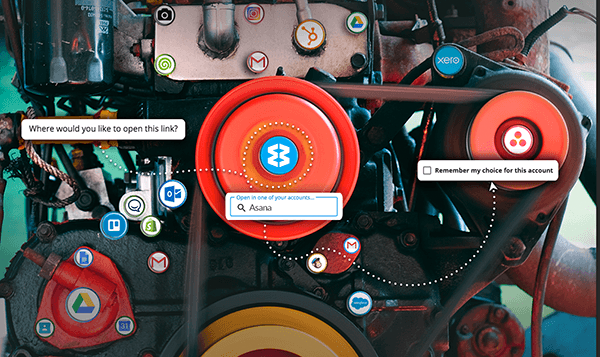 Link Engine, AdBlocker, & Download Manager
This fantastic tool will help you navigate faster and more efficiently between apps in Waveboxand get to the content you need quicker.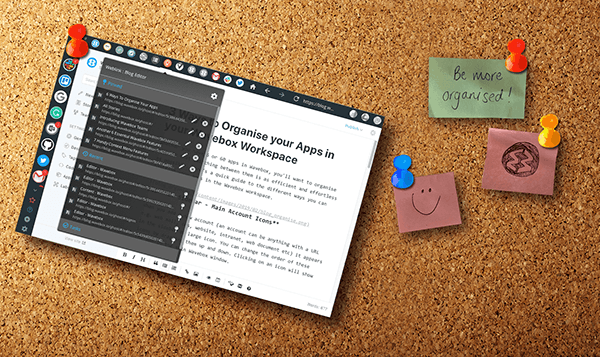 3 Ways to Organise Apps in your Wavebox Workspace
Whether you have 6 or 60 apps in Wavebox, you'll want to make switching between them is as efficient and effortless as possible. Here's a quick guide…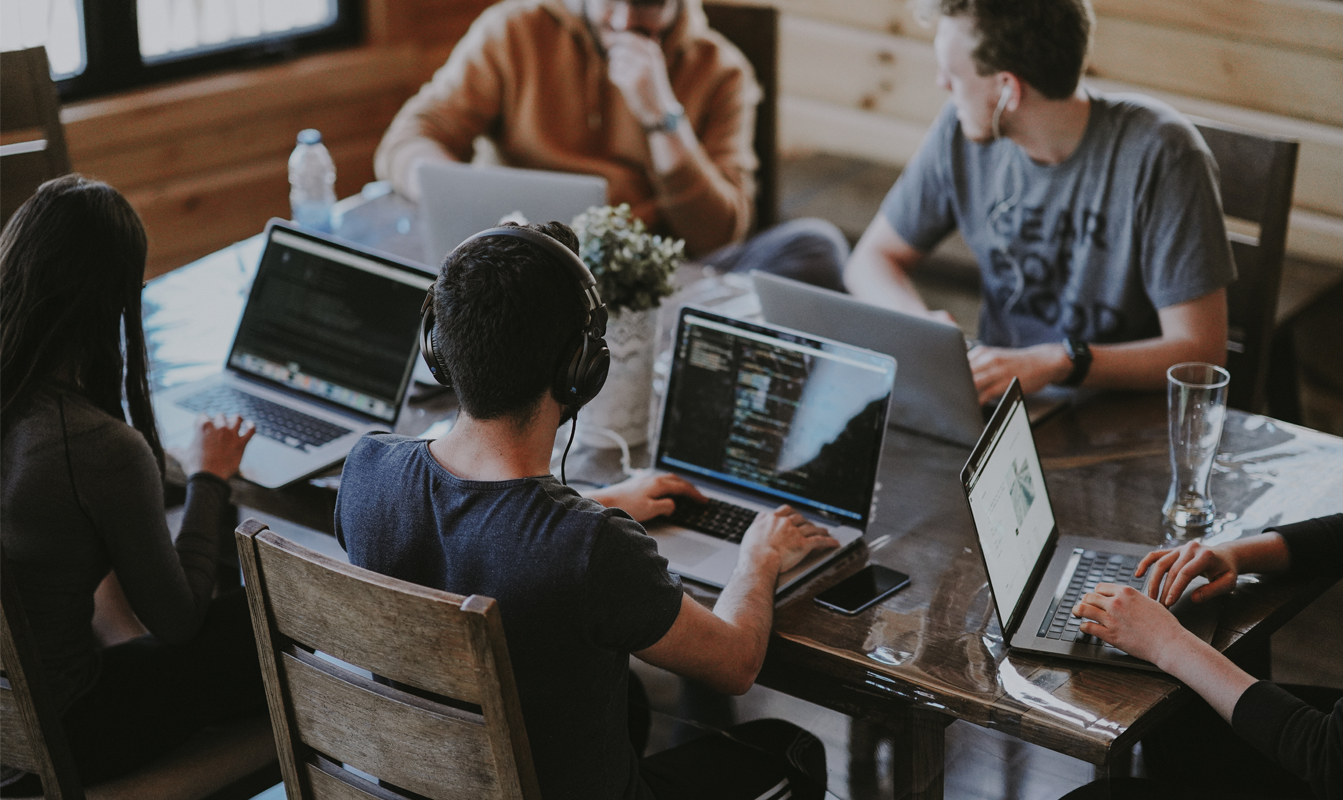 Introducing Wavebox Teams
 Wavebox Teams lets you quickly roll-out the benefits of Wavebox across larger teams. It includes all the benefits of Pro, but with some great extra features.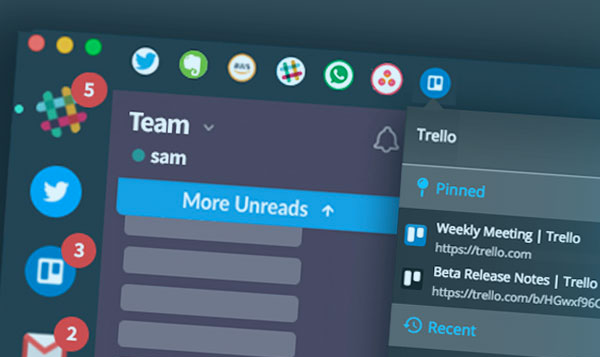 Pinned, Recents & Tasks
Having all your frequently used web apps, services and pages in one place is key to a more efficient workflow, so we've introduced two new tool-tip menus to help you do just that!…
Users ♥ Wavebox
Scalable, secure and easy to customise. Wavebox has become the cloud productivity tool of choice for thousands of delighted users and teams worldwide.
I never knew that a simple app like Wavebox could make my days much more productive. I now have my browser in one window, and Wavebox running 2 Google accounts and Slack in the other.
I just wanted to say that Wavebox is fantastic. I've tried numerous email client solutions and none of them worked for me. Wavebox however, works perfectly, thank you for creating such a great tool.
Josh Smalley
Pro Subscriber
I've been using @waveboxio for 2 weeks now on Mac, Linux, & Windows. Never going back. All my email, slacks, twitter, and so much more in one place. Memory savings alone make it worthwhile.

"It's got clean design and super powerful integrations, letting you access everything from Asana and Office 365 to Discord and Slack — all in one app." 

"If you're looking to bring together some of your cloud-based tools into one, easy-to-use and configurable application, Wavebox might be exactly what you're looking for."
All downloads start with a 14 day free trial of Wavebox Pro.
After that, you can continue to use Wavebox Basic for free or subscribe to Pro or Teams.