A New Home for Cloud Apps
Nice and Tidy

Enjoy all your web apps in one place,
so you can work faster and smarter.

Work Faster

Fed up of bloated browser tabs?
Stay signed-in to all your apps, without zapping your machine.

Never Miss a Thing

You'll be kept up-to-date with native notifications,
even when you're not using Wavebox.

Stay in the Zone

You can also tailor notifications by app
and use 'mute' when you need time to focus.

1000+ Apps

Create your own suite of web apps using our
directory of popular apps and extensions.
Any Web App
You can add any web app, website, or service to Wavebox, which is available for Linux, Windows or MacOS.
Secure
Your data security is our top priority.  Wavebox offers a secure environment for working online.
Open Source
Wavebox is built using the trusted technology platforms you already use everyday like Electron and Chromium.
Free to Use
Wavebox is free to use with 2 Gmail/Inbox accounts.  Upgrade to Pro to add more apps and services.
Web Apps. Unified.
Wavebox is your secure desktop client for the cloud.  Install on your desktop and add the apps and websites you use everyday. Then effortlessly switch between them for an easier, more productive workflow.
---
Install Wavebox on your computer and add your favourite web apps, services and websites, such as Gmail, Office365, Slack and Trello. Then switch between them as you work, staying signed-in to receive real-time updates. No more endless browser tabs, alt-tabbing, or constant sign-in and out.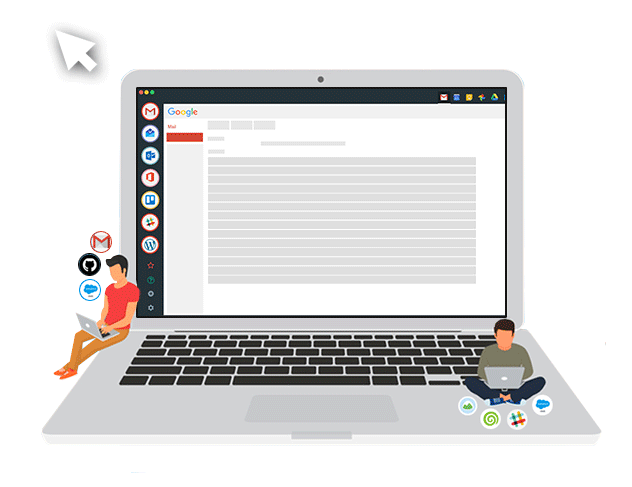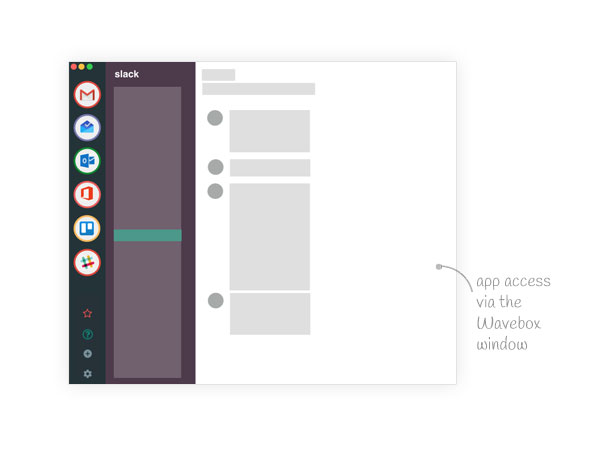 Access all your web apps from the Wavebox window, just as you would in a browser, including services and extensions like Google Drive, Calendar, Contacts, OneDrive, Mixmax and Boomerang.  Wavebox improves on the browser experience by being faster, leaner and with sandboxed security.
With so many apps on the go you could spend all day trying to keep up-to-date!  With Wavebox, unread badges, desktop notifications and tray notices (Mini Menu) will ensure you stay informed, even when it's running in the background. You can also tailor notification settings for each account to suit your workflow.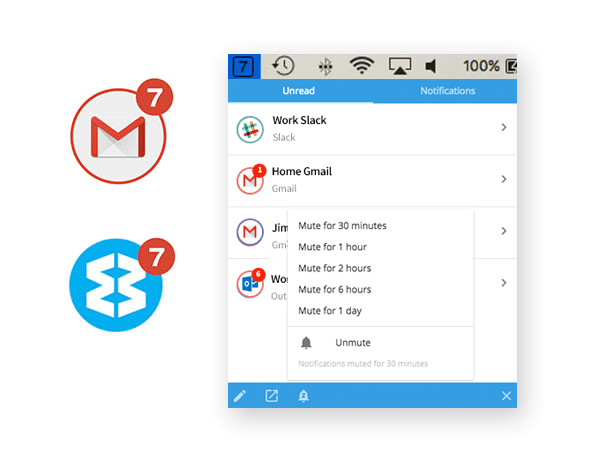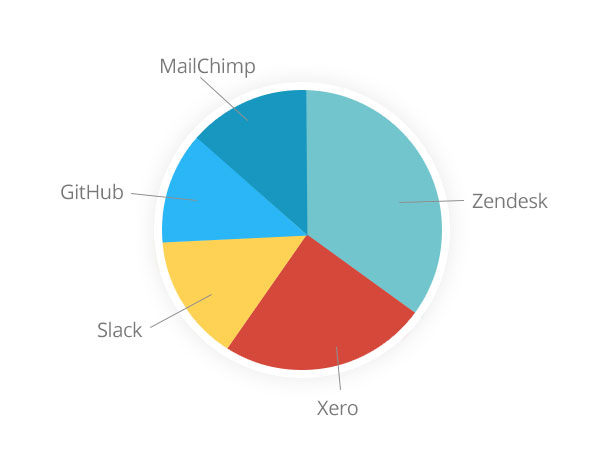 There's a web app for pretty much everything these days, so subscription costs across your organisation can easily spiral out of control. Wavebox Analytics can help individuals and teams learn more about app usage and behaviours.  Is your most expensive app really being used as much as you think? Time to find out.
Wavebox is great for teams. Using the 'Team Admin' function you can easily create new accounts and manage your organisation's subscriptions on a team level. You can also arrange consolidated billing for easy account renewal.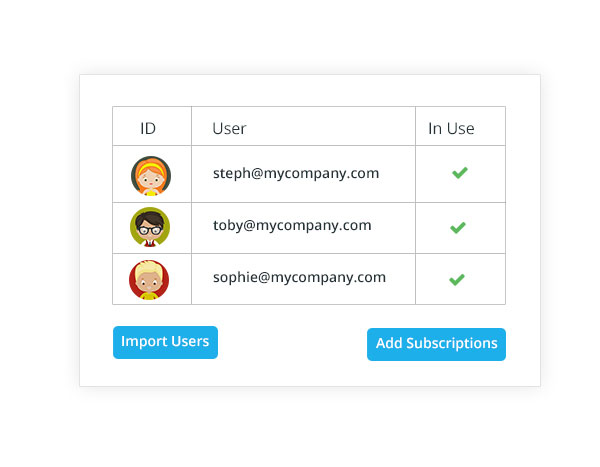 Reasons to Choose Wavebox
With our first-to-market client and fully transparent Open Source tech, Wavebox proudly stands head and shoulders above the rest. Here are just three reasons why you should choose Wavebox: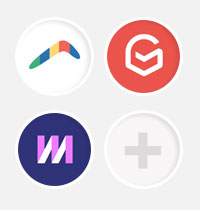 EXTENSION SUPPORT
Wavebox already supports Boomerang, Gmelius, Markdown Here, Mixmax, Grammarly, Todoist & Clearbit with more on the way.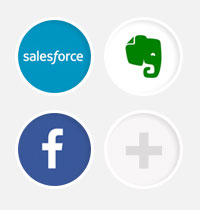 1000+ APP DIRECTORY
Bring all your existing apps into Wavebox. We have over 1000 apps in our Directory or you can use the 'Any Weblink' option.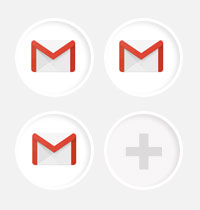 MANAGED IDENTITIES
Wavebox correctly sandboxes accounts so that you can be logged into multiple accounts at the same time without any browser complications.
Wavebox Features
Simple to setup, easy to use and packed with great features. We've worked hard to ensure that Wavebox fits effortlessly into your existing workflow.
Windows, Linux & Mac
Wavebox supports Windows, Linux and macOS, so you install it on all of your favourite devices, both at work and at home.
Unlimited Apps
Wavebox supports ANY app or website and there is no limit to how many you can add with a Wavebox Pro subscription.
Add Extensions
Bring your extensions with you. As well as Markdown Here we support Boomerang, Gmelius, Mixmax, Grammarly, Clearbit & Todoist, Dropbox with more coming soon.
Power Save
Wavebox gives you the option to put apps to sleep when they're not in use. This saves significant memory and processing power. Find out how Wavebox manage's memory >
Tray Menu
See a real-time list of your latest Notifications and Unread items, even when you're not working in Wavebox.
Background Notifications
Never miss a thing! You'll get updaates across all apps, even when they're asleep (running in the background) via desktop notifications, the tray menu and unread badges.
Easy to Use
The Wavebox UI is user-friendly, ensuring quick adoption. It's also customisable with your own icons, colours and branding.
Maximum Security
We scope security so data is correctly contained. All apps are sandboxed, updates are signed, and everything is transparent via Open Source. Ready our security blog >
Custom Culture
From tweaking notifications to developing your own API, our Open Source culture invites creativity, contribution and collaboration.
How Wavebox Cleverly Manages your Machine's Memory
Wavebox is a powerful desktop app for running multiple cloud apps simultaneously on your machine, and we do some pretty cool stuff behind the scenes to deliver the best possible experience for users. Want to know more? Well, once upon a time…..
♥ Wavebox
Scalable, secure and easy to update. Wavebox has become the client of choice for thousands of happy users and teams worldwide.
Reviews of Wavebox
The things I love about Wavebox is being able to hook up multiple gmail accounts including drive, contacts, calendar, etc. Trello works great as does Slack (but I opted to keep the slack app for now). But the killer is being able to hook up any site you like. For example I use Mastodon and WordPress.

Ian Forrester
cubicgarden.com
I've become smitten with one particular app lately that has really jumped into my workflow without much trouble. Instead of having tabs open in Chrome, I have everything I need in one window, in one app. The flexibility that Wavebox offers at the speed it provides is amazing and absolutely key to my workflow now.

Olive Jun
@olivejun on medium
I set up Wavebox with my work email, calendar, and Google Drive; my personal email, calendar, and Google Photos; my company Trello account; my company Slack channel; and a dedicated tab for The Verge's homepage. I can even edit Google Doc files right within the app window...there's nothing better out there than Wavebox.

"If you're looking to bring together some of your cloud-based tools into one, easy-to-use and configurable application, Wavebox might be exactly what you're looking for."
Jack Wallen, TechRepublic.com
"Wavebox integrates your email and other online services into a single powerful app. It's like a browser for your productivity."
Adrian Try, Software How
Your Wavebox account begins with a 14 day free trial of Pro. Once expired, you can continue to use Wavebox Basic for free with 2 Google apps, or subscribe to Pro.