Connect all your key SaaS tools and websites using our Directory or paste in any URL.
Use the dashboard and sidebar groups to organize your apps and create faster workflows. 
No more tabbing or signing in-and-out. You can stay signed-in to multiple accounts in any app.
Keep the conversation flowing as you work across your best tools. Audio, video, chat and screen sharing. Join the beta >
With all the right tools at your fingertips, you'll feel less stressed and achieve more at work.
Are you struggling to focus when working online? Are you looking for ways to have a more productive workday?
 Introducing Wavebox, a purpose-built work browser offering a distraction-free, organized space for working across all your daily web tools and apps.  Replace 'too many browser tabs' with our fast and efficient Chrome alternative, and feel happier and more organized when working on the web.
Add any app or paste in a web link.
Connect your favorite web apps, emails, sites, services, and Chrome extensions, then quickly switch between them to create lightning-fast workflows. Wavebox is fully customizable, so you can get everything organized in a way that suits your workflow. Use Chrome for home and Wavebox for work.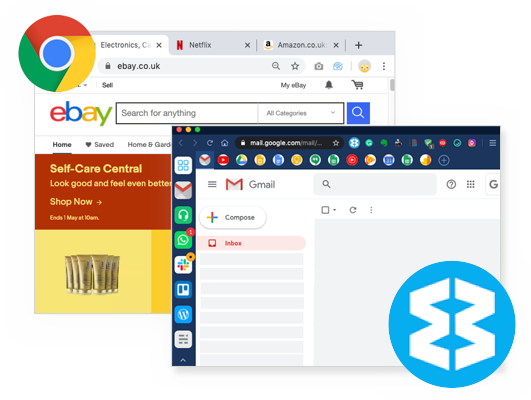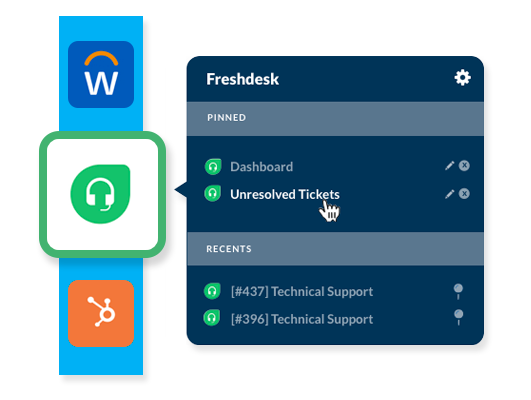 Improve work efficiency by staying signed-in.
Constantly signing in-and-out of web apps is slow and time-consuming. With Wavebox, everything is in one place and always signed-in. Have all your essential resources just a few clicks away, and having easier navigation between apps and tools will help you concentrate and get more done.
Work confidently across multiple accounts e.g. Gmail, Microsoft & Slack.
Wavebox uses cookie profiles to provide a safe and structured environment for handling multiple accounts of the same type. It correctly sandboxes your accounts, such as multiple Gmails and Office365s, to ensure there are no complications when working between them.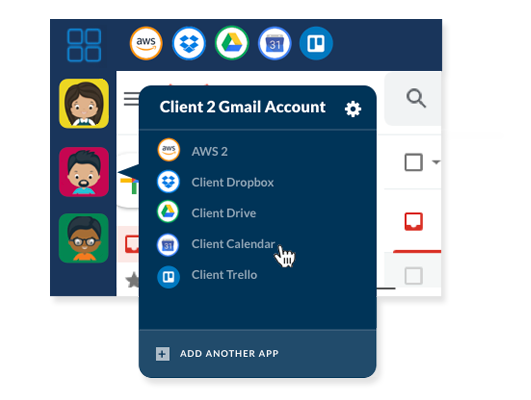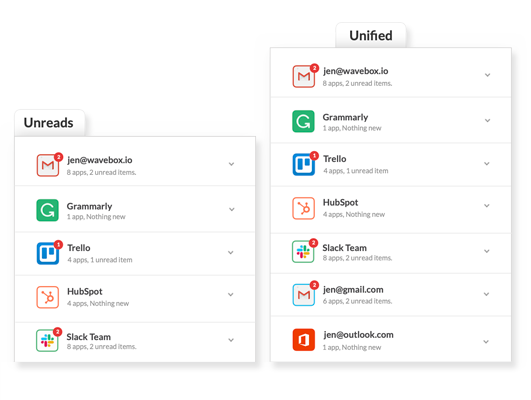 Know you're all caught up, in just one glance.
With all your apps in Wavebox, there's no need to log in-and-out of accounts to find out what's new. Unread badges and desktop notifications will keep you informed as you work, and use the Dashboard activity monitor to see everything that's new.
Work remotely, but stay connected.
Send a quick DM, jump on a chat, start a video call, or share your screen – Wavebox will soon support remote working tools with multi-user control for all Pro subscribers. You'll know who is online and what they're working on. It's just like being in the office! Join the Connect beta >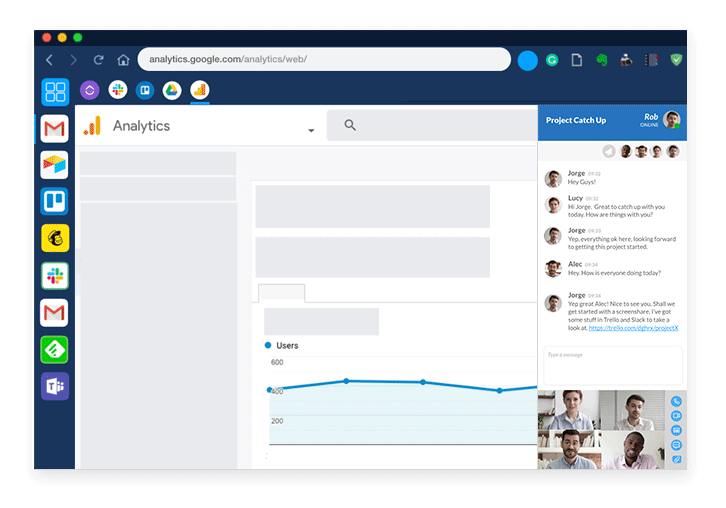 How Wavebox can help you.
Do you spend much of your day switching between SaaS apps in your browser and on your desktop? Then save time, and enjoy a faster computer by switching to Wavebox. Identify which SaaS user you are then follow the simple set-up guides to get started. Read the full 'Which SaaS User Are You' blog post >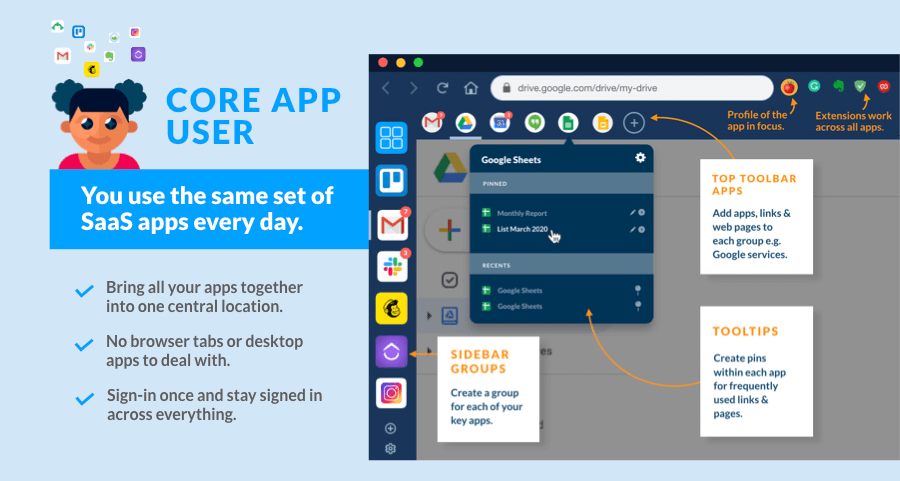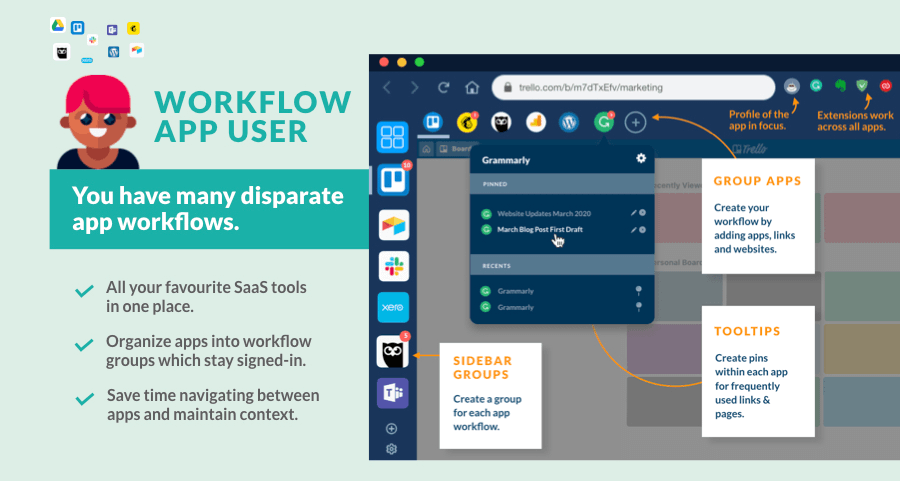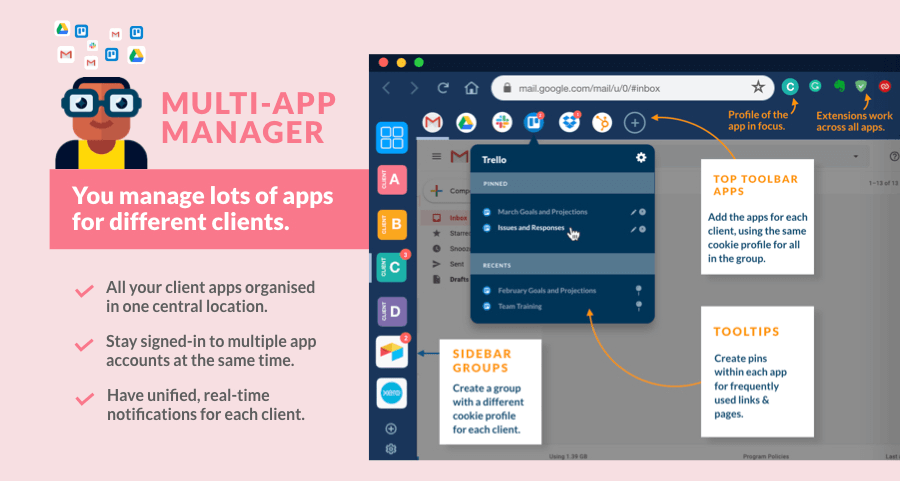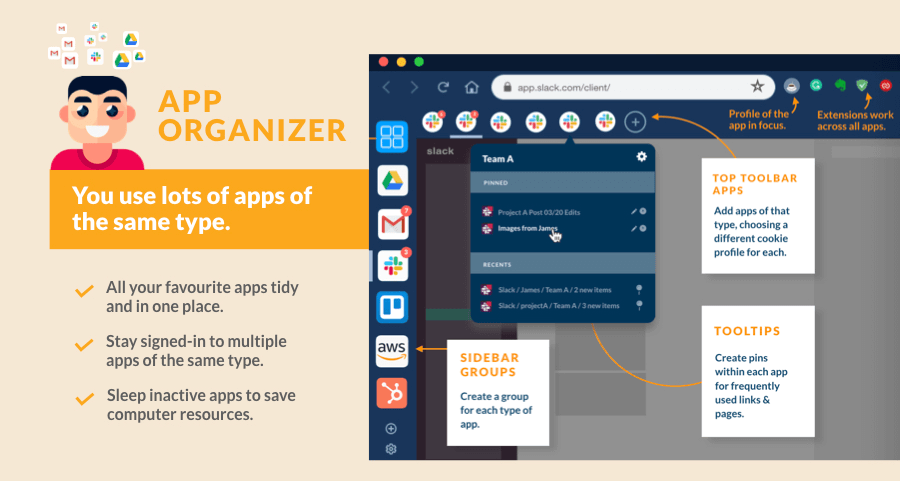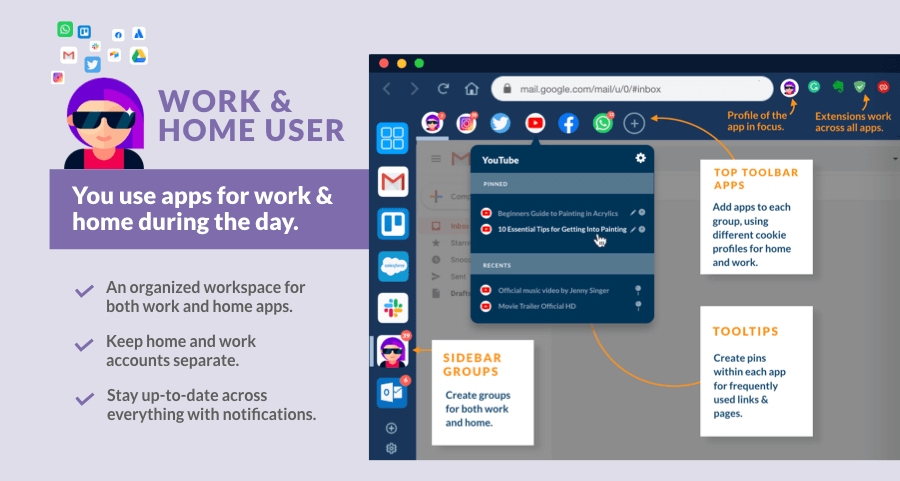 Use all your Chrome extensions.
Add anything from the Chrome web store.
If you rely on Chrome extensions to get work done you can add them in just a couple of clicks. From AdBlockers and themes to password managers and collaboration tools, you can add anything directly from the Chrome web store e.g. Dashline, Salesforce, 1Password X, Zoom, Todoist, Docsify, Clearbit, Streak, Boomerang, MixMax, HubSpot and everything else.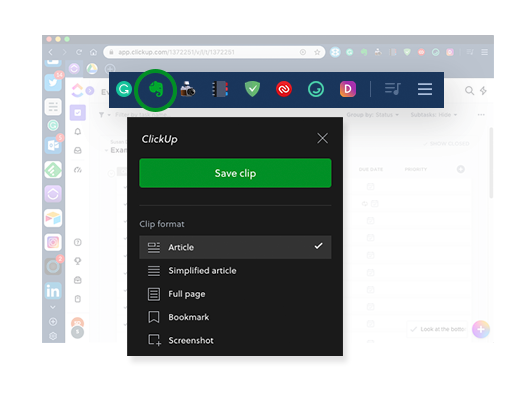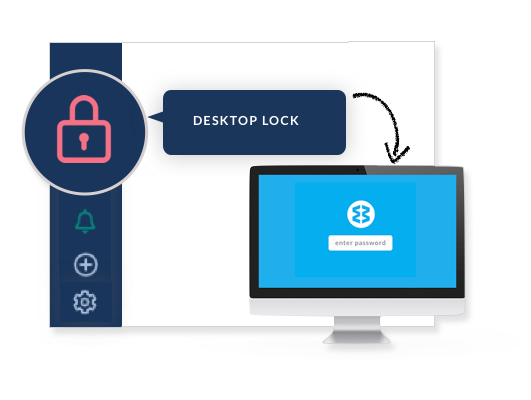 Stay safe when sharing your computer.
If you are sharing a computer (e.g. with co-workers, or family members) or maybe you just need to take a break, you can lock Wavebox in just one click. This prevents anyone from opening Wavebox without the correct password or pin.
Faster machine, smarter working.
Having too many browser tabs open in your usual browser will slow your machine. Wavebox cleverly manages your computer's memory so that it uses significantly less power than a standard browser, and also automatically 'sleeps' apps that are not being used to save even more resources.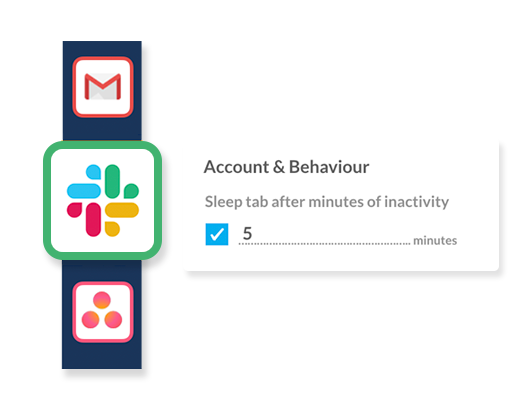 Try Wavebox Pro free for 7 days.
No credit card required. Monthly payment options available.
Feedback from Pro subscribers.

This has changed my life. The new version with full chrome support is insane and I'm slowly turning my computer into a machine to just run Wavebox on.
Jack Skinner on Trustpilot

Best SaaS Productivity App
Wavebox makes working with our various cloud services a breeze. It's far ahead of other apps in the space (and we've tried a bunch of them). Great customer service too!
Breeze Team on Trustpilot

Love WaveBox! I had been a Franz user, also tried Rambox and Station. WB is far more polished and supported. Important enough to my daily workflow that I purchased a license.
Kenny Schiff on Trustpilot

We've tried various other tools like Shift & Station, but now they feel clunky in comparison and I can't go back. Wavebox just takes everything to that next level of polish!

I use a lot of different web apps and managing them through Wavebox is so much easier and quicker than having a dozen-odd tabs open all the time.

Wavebox has done an amazing job of identifying all the inefficiencies of having to routinely access multiple web services for work, and solved every one of them.
Build better workflows and achieve your goals.
All Wavebox downloads start with a fully featured free trial of Pro for 7 days – no credit card required. After that, you can continue to use Wavebox Basic for free or subscribe to Pro on a plan that suits your budget.