⭐️ Wavebox Ranked #2 Browser on Capterra, after Chrome.
Wavebox continues to stake its claim as a rising star in the competitive realm of browser technology.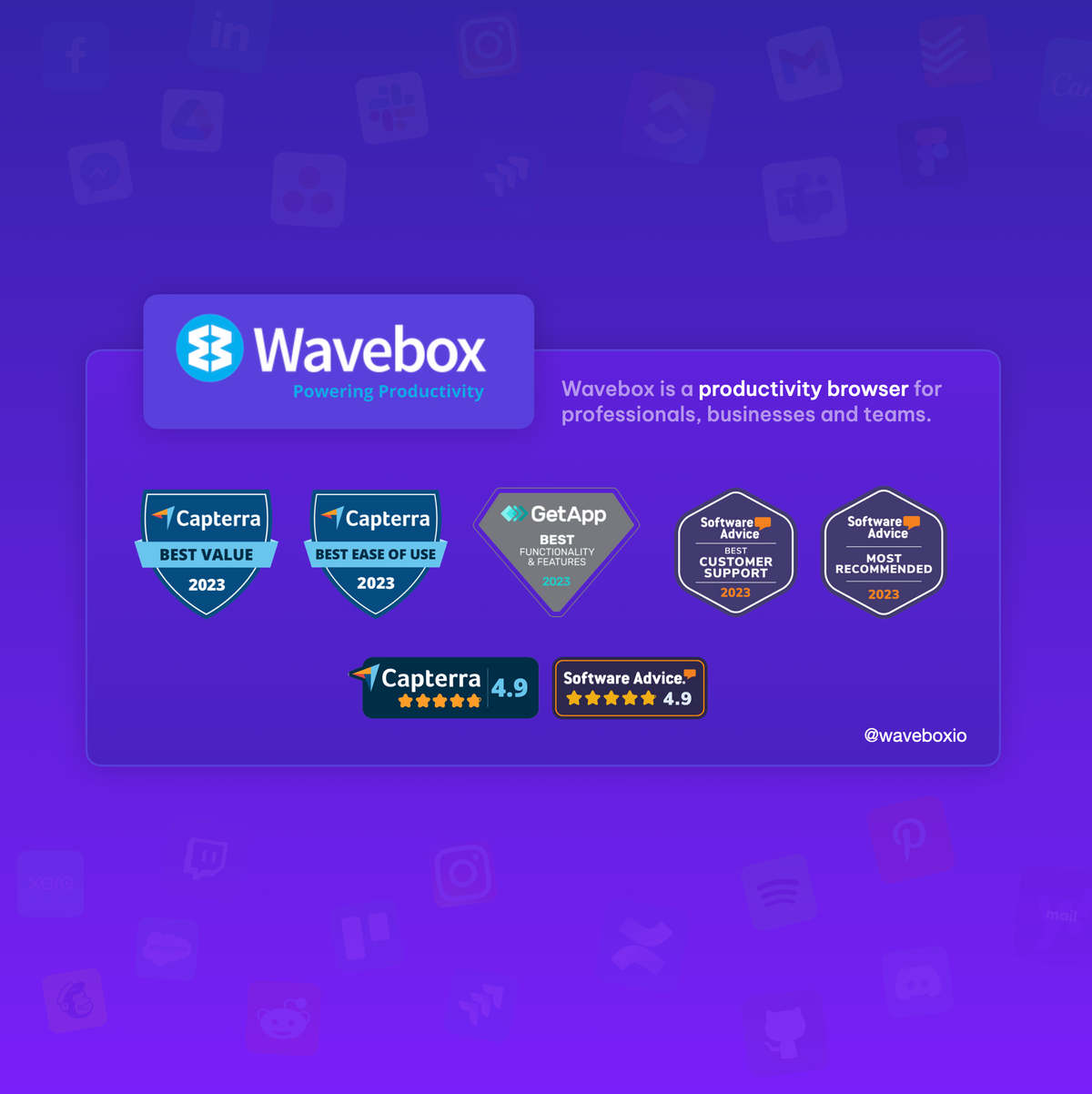 A huge thanks to everyone who has supported us with reviews on Gartner Digital Market sites Capterra (4.9), Sofware Advice (4.9), and GetApp (4.9). We're delighted to share our 'Best Badges' for 2023: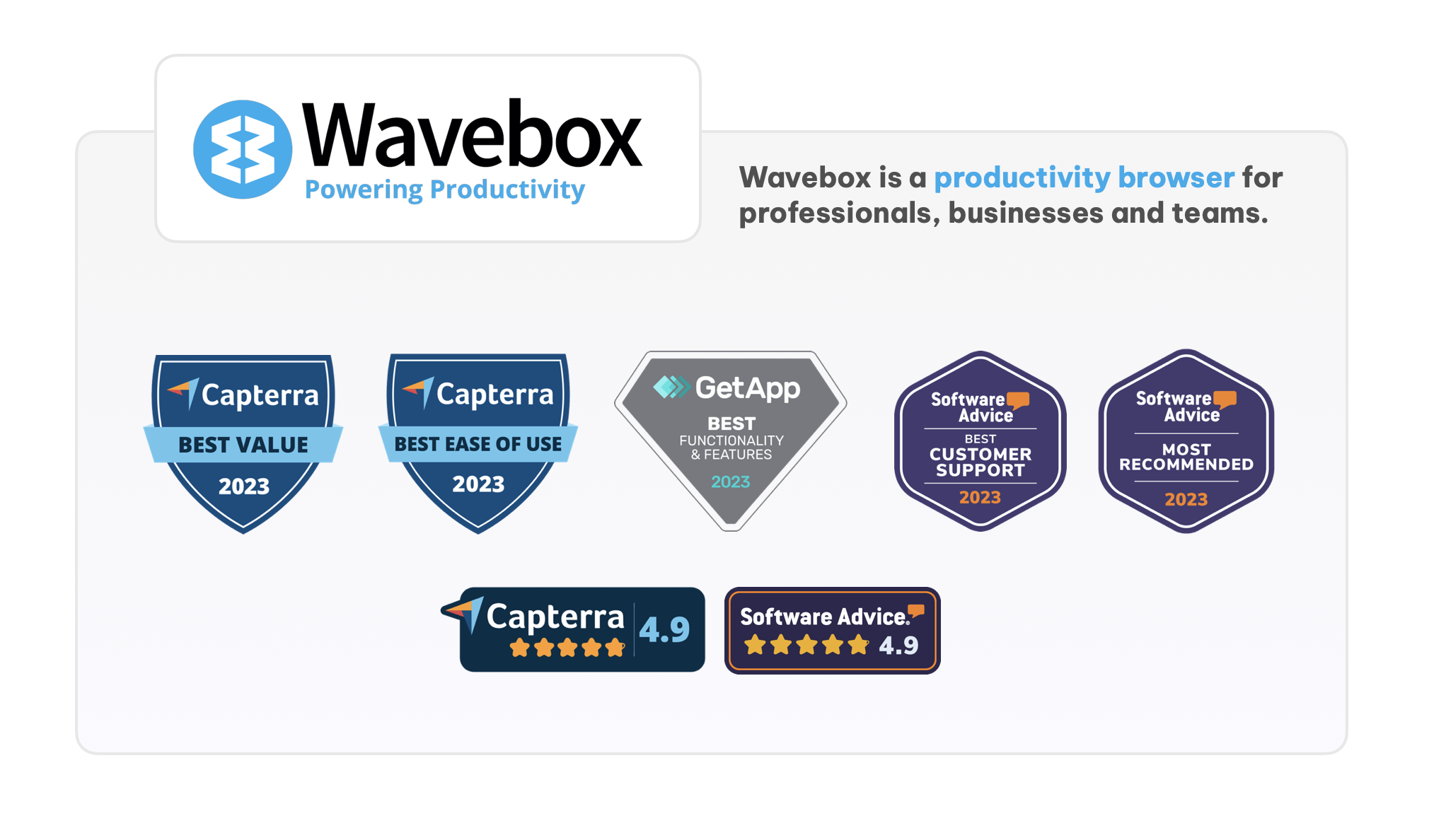 Capterra Best Value
Capterra Best Ease of Use
GetApp Best Functionality & Features
Software Advice Best Customer Support
Software Advice Most Recommended
Wow. Wavebox is also ranked #2 on Capterra for the 'Highest Rated' browser, trailing merely behind its formidable big brother, Chrome.
We're also proud to have a 4.8 rating on TrustPilot.
Not bad, really, for a small team who share a huge vision—to build the best browser for working professionals and teams! We're working hard to push the boundaries of Chromium browser development to help you work easier and achieve more in your day.
We extend a heartfelt thanks to all our cherished Pro subscribers for your continued support! Driven by our guiding principles of privacy, compliance, outstanding performance, and unparalleled customer support, 2024 is set to bring further ground-breaking developments. We are excited for what's to come! 😍
Love Wavebox?
Leave a review on Capterra
Leave a review on TrustPilot
Not tried Wavebox yet? Download on 🍏macOS, 🪟Windows, and 🐧Linux to start your 7-day free trial.