If you've received a template share code, you may wonder what to do with it? A template is a simple way to add a 'ready-made' group or profile to your current Wavebox setup.
1) Check if it's a Group or Profile Template?
Before you start, check with the sender what's in the template. It may be a group to add to your existing setup or a brand new profile. There should be a message in the template email with this information.
Importing a Group Template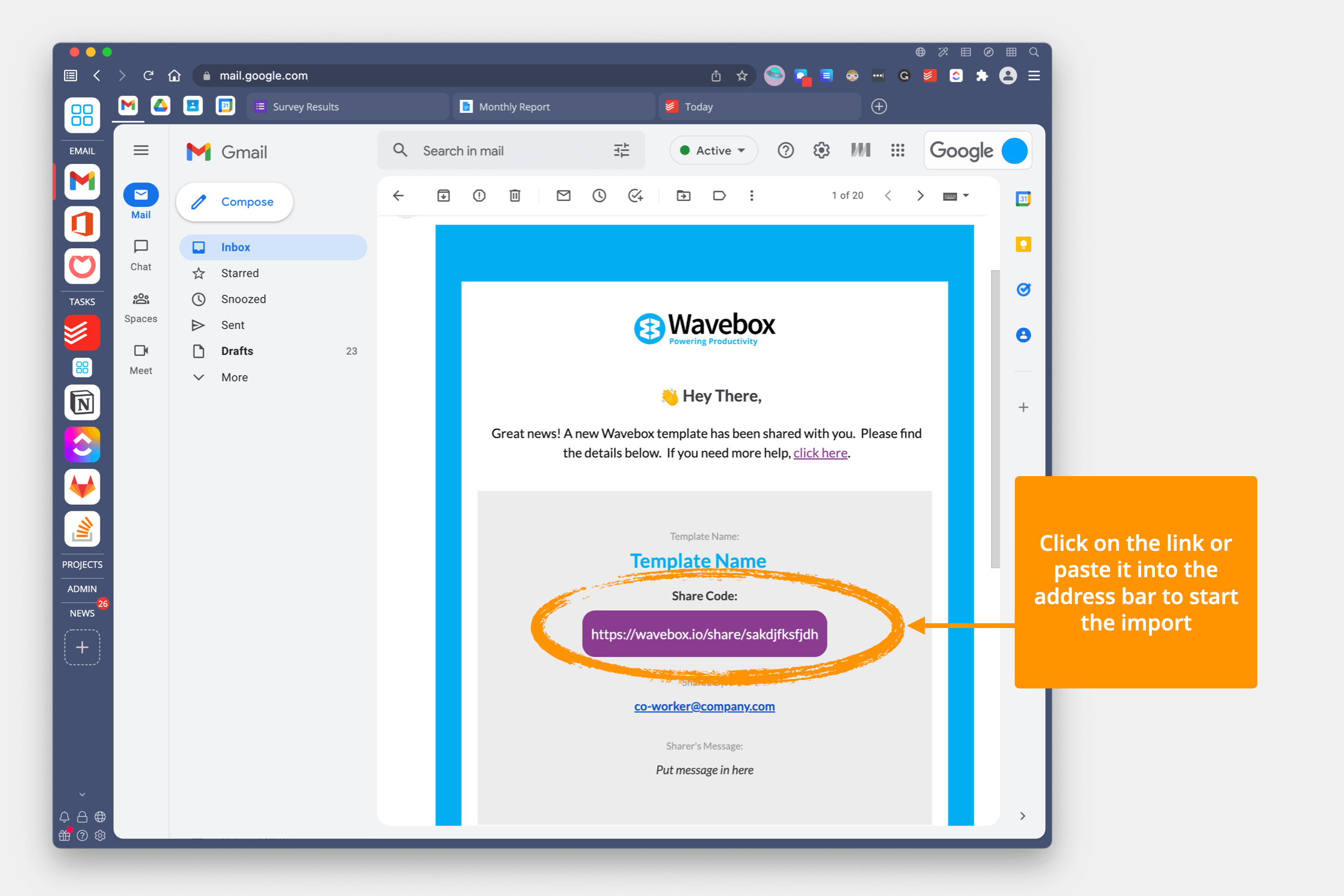 If you have received a code via email, e.g., Gmail or Outlook, view the email in Wavebox and click on the code.
If you have received a code by any other means, you can copy/paste it into the address bar of any Wavebox tab and hit return.
Next, go to step 2 below.
Importing a Profile Template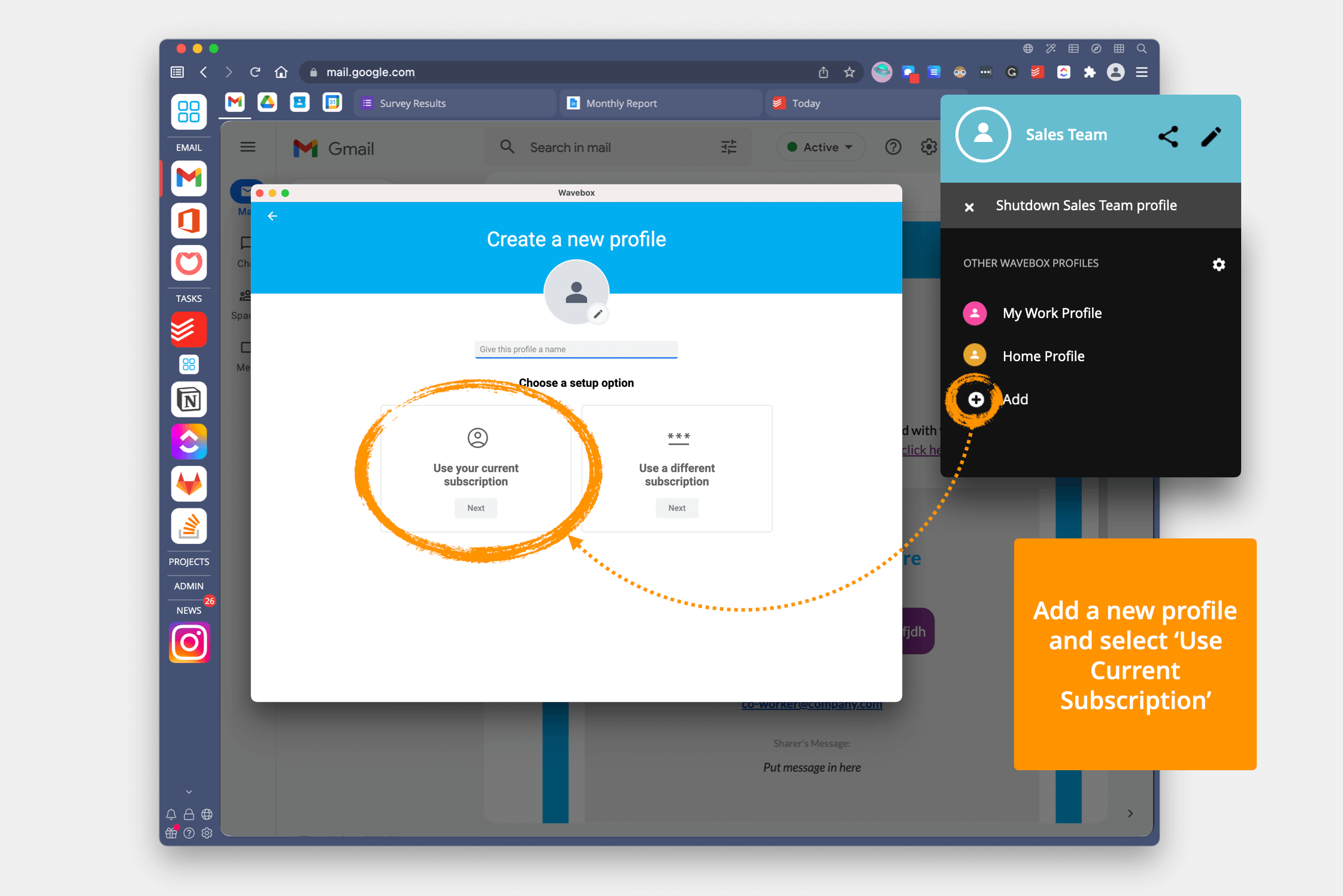 Copy the share code to your clipboard.
Click on the user icon top-right, followed by Add to create a new profile.
Name your profile New Template Setup (you can change this later) and then click Use your current subscription.
Paste your share code into the address bar, then return.
2) Template Import Wizard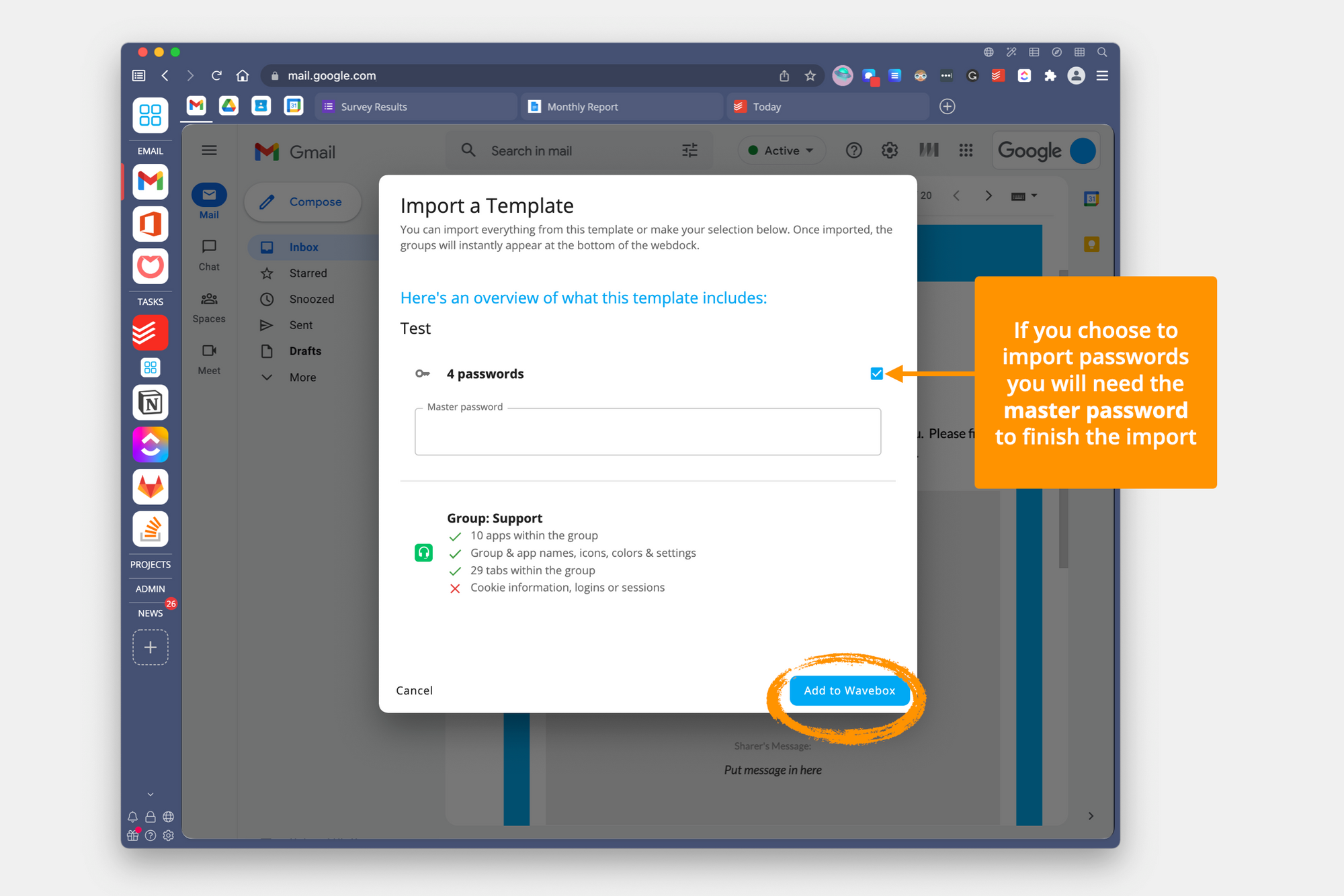 The template import wizard will automatically launch with a summary of what's in the template, e.g., Groups, Apps, Tabs, Pinned Tabs, etc.
If the template contains shared passwords, you can choose whether or not to include them. If you include them, you will need the master password to unlock it. If you don't have the master password, you can uncheck the box and carry on with the import without the passwords.
Click Finish to complete the import.