You can turn any group or profile into a template to share with new or existing Wavebox users.
Note: When sharing a group/profile, you generate a static template to share.  Any changes made to the group/profile after by either you or the recipient will not be reflected elsewhere.
Template Best Practice: Naming
Before creating your template, go to Settings > Apps & Groups and check that you are happy with the naming of groups and apps e.g., replace any personal names with generic ones. Then do the same for Settings > Cookie Containers.
Tip: If you are sharing your profile, consider sharing it with yourself in a new profile, and then creating a template from that profile instead.
How to Create a Template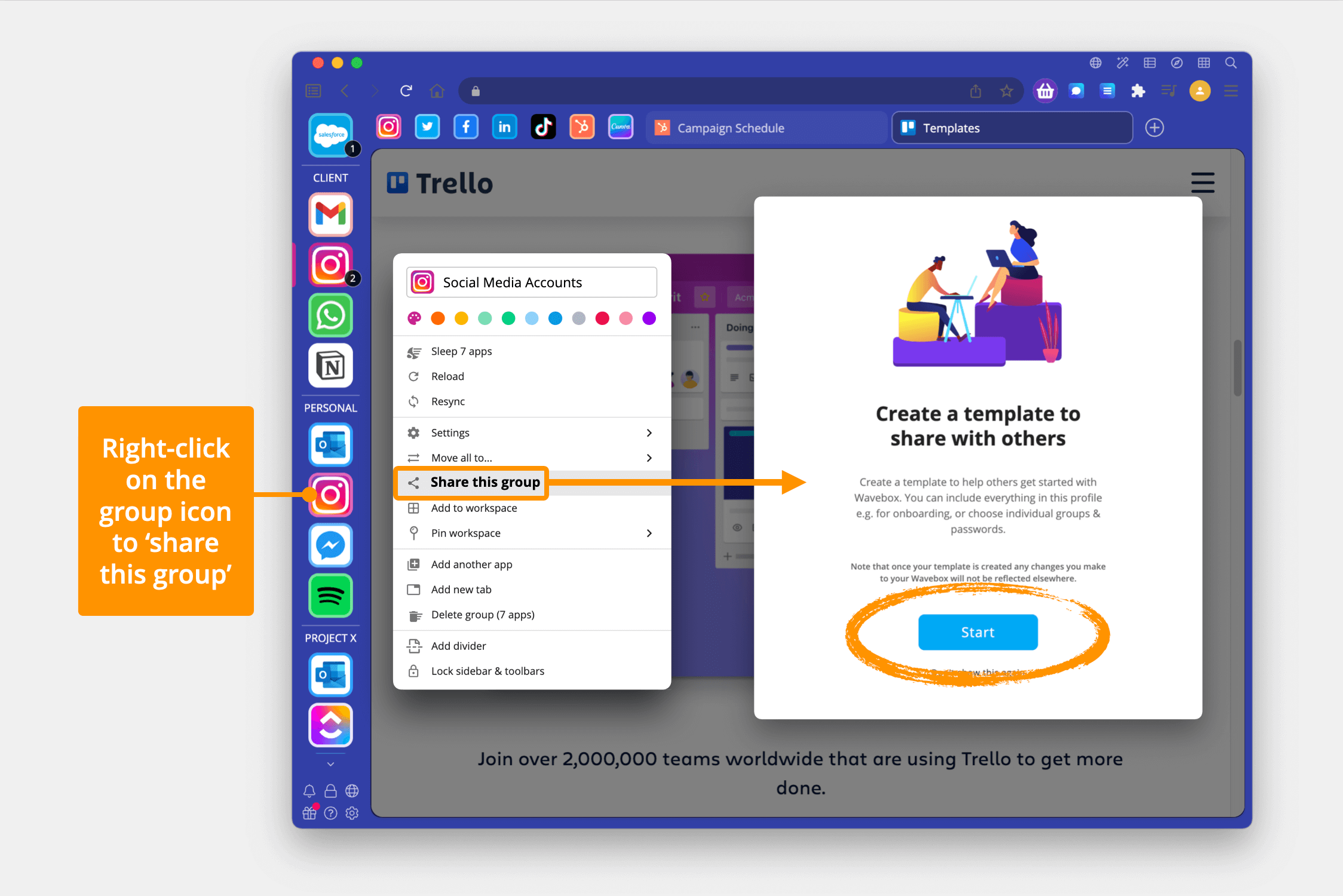 Either: Right-click on a group icon and select Share this Group from the menu.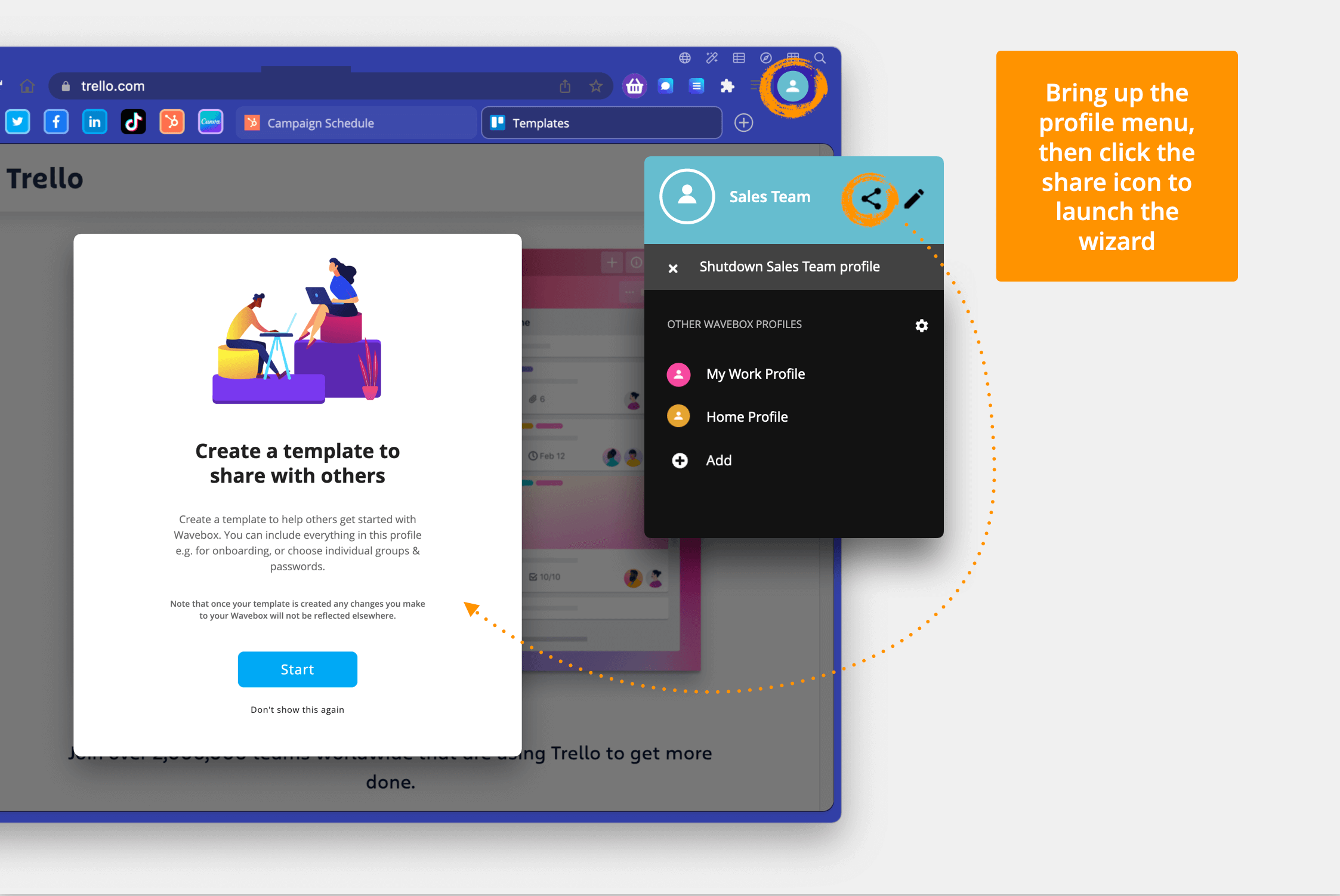 Or: Open the Profile you want to share.
Click on the Profile icon, and then the share icon.
From the template pop-up modal, click on Start.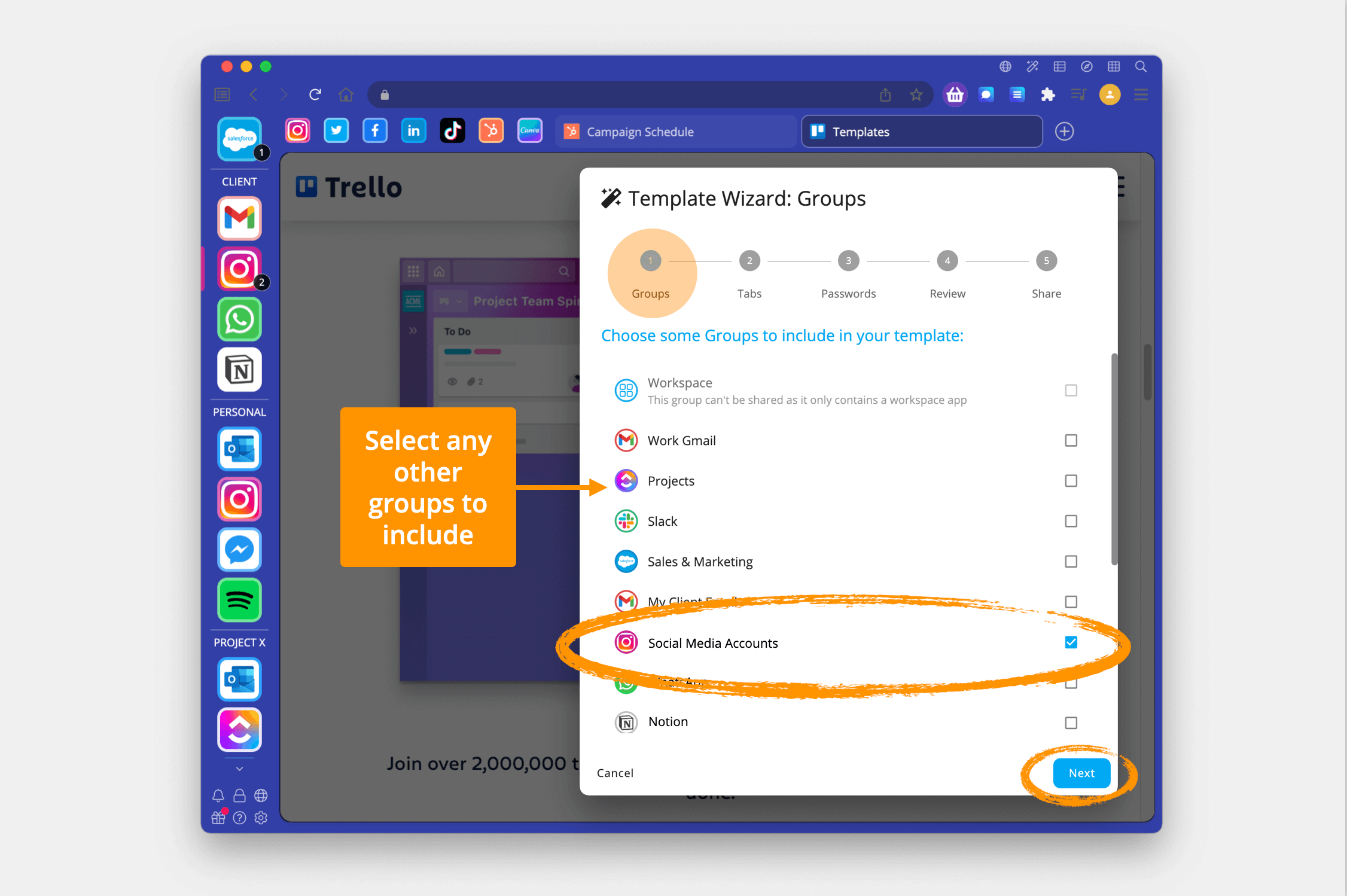 Select the Groups you want to share using the checkboxes (If you're sharing from the Profile menu, all the groups will be pre-selected)
Click on Next.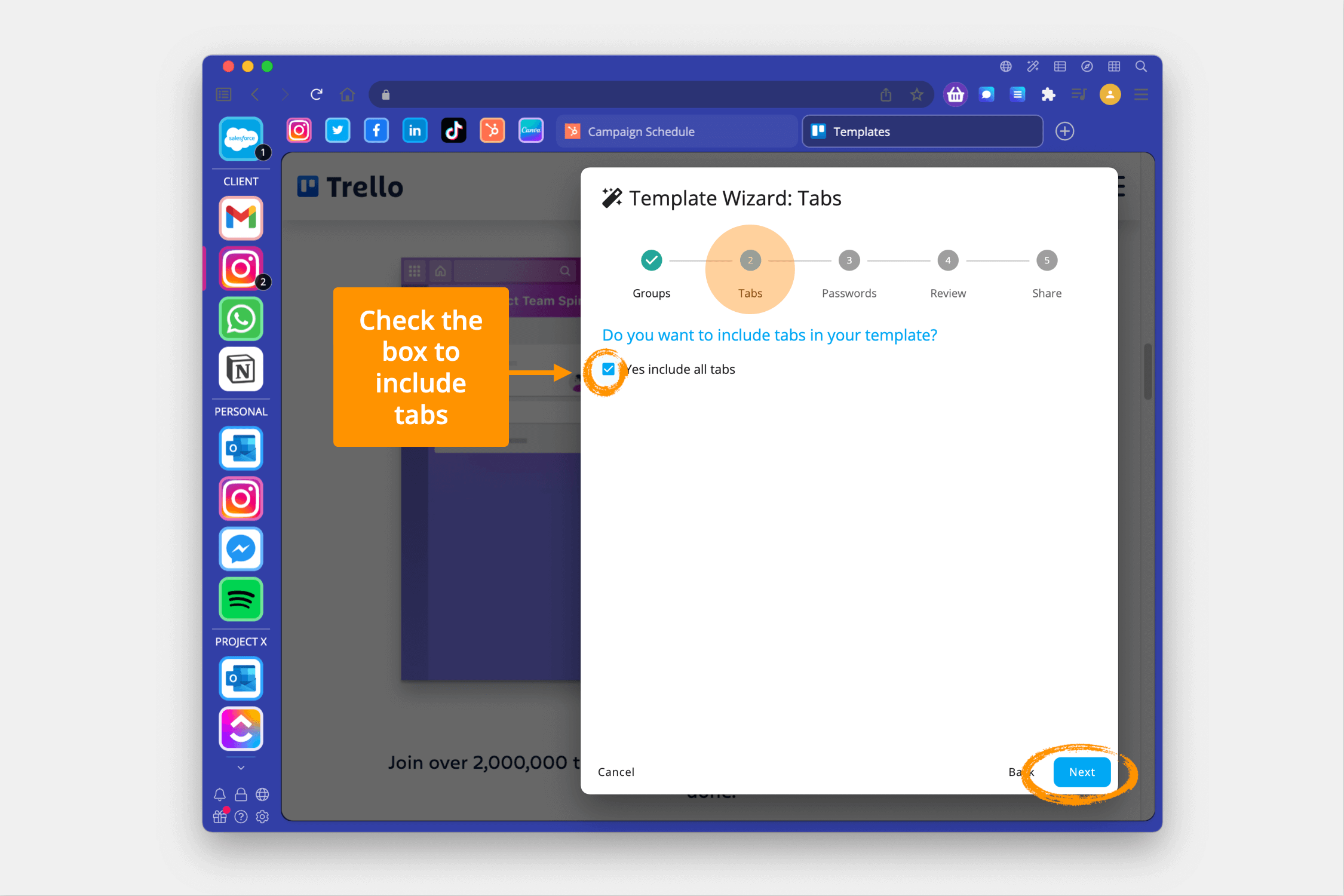 Tick the checkbox if you want to include any Tabs, including pinned tabs.
Click on Next.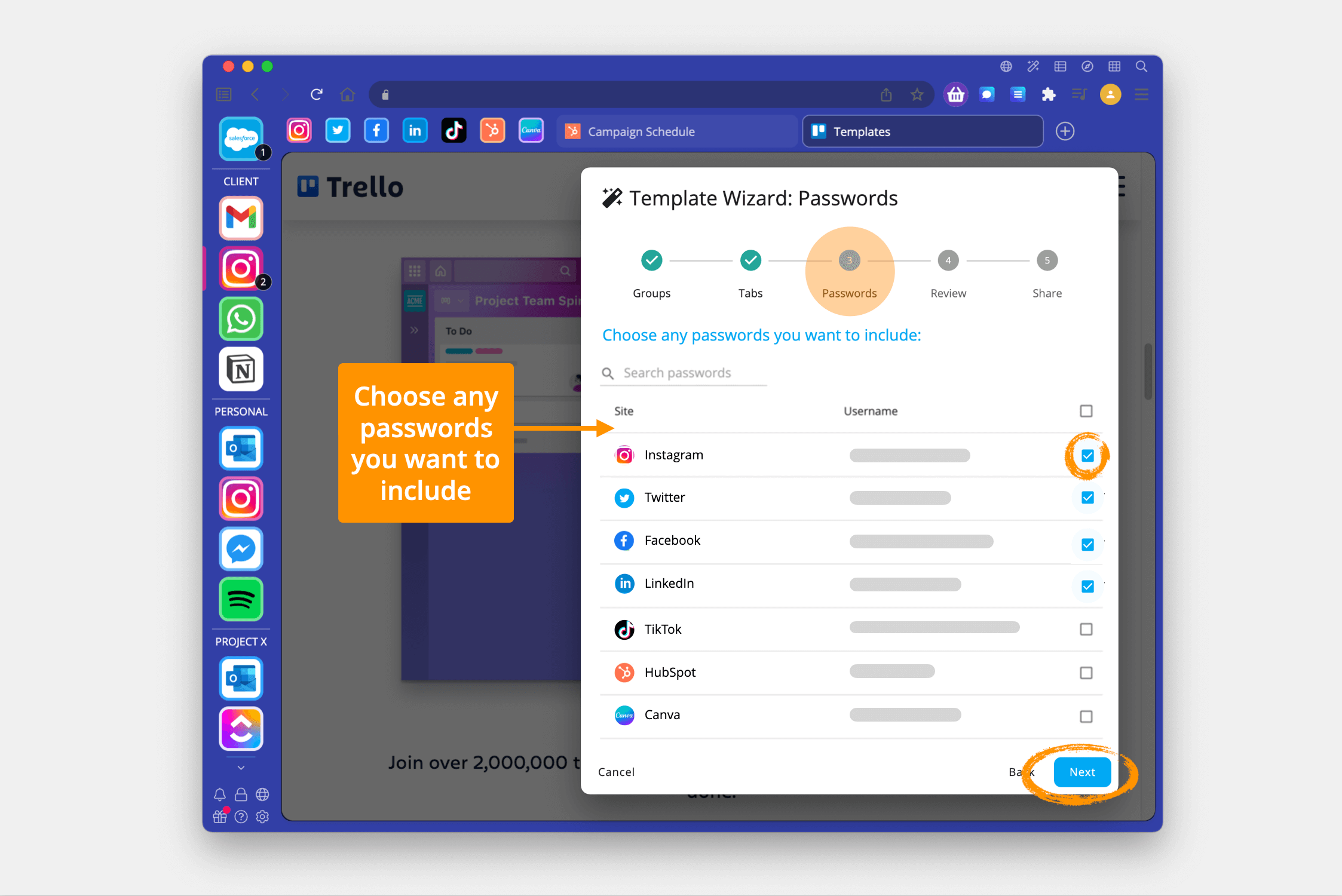 Tick the checkbox next to any Passwords you want to include.
Click on Next.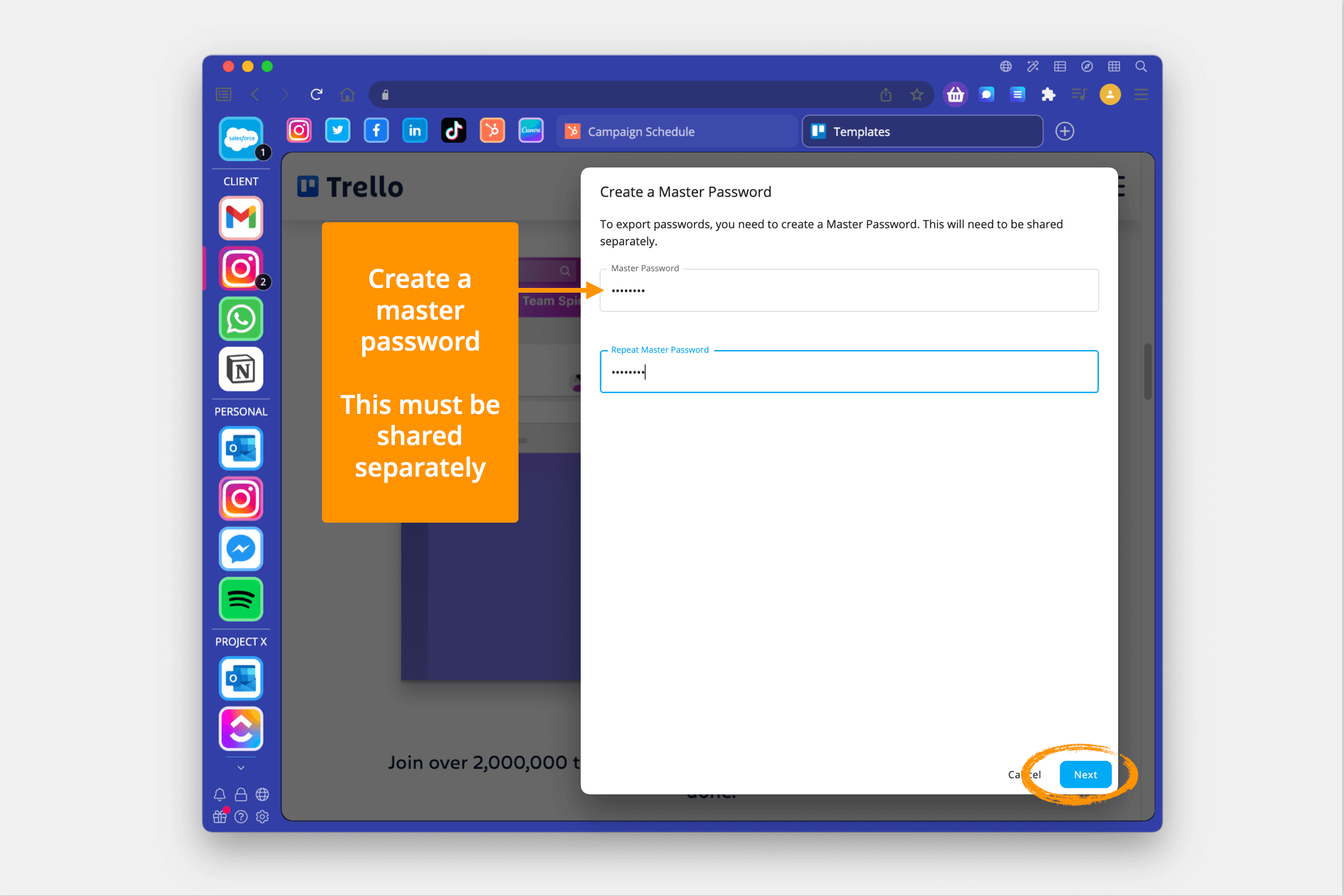 If you are sharing passwords you'll need to create a Master Password for this template. (The master password must be shared separately.)
Click on Next.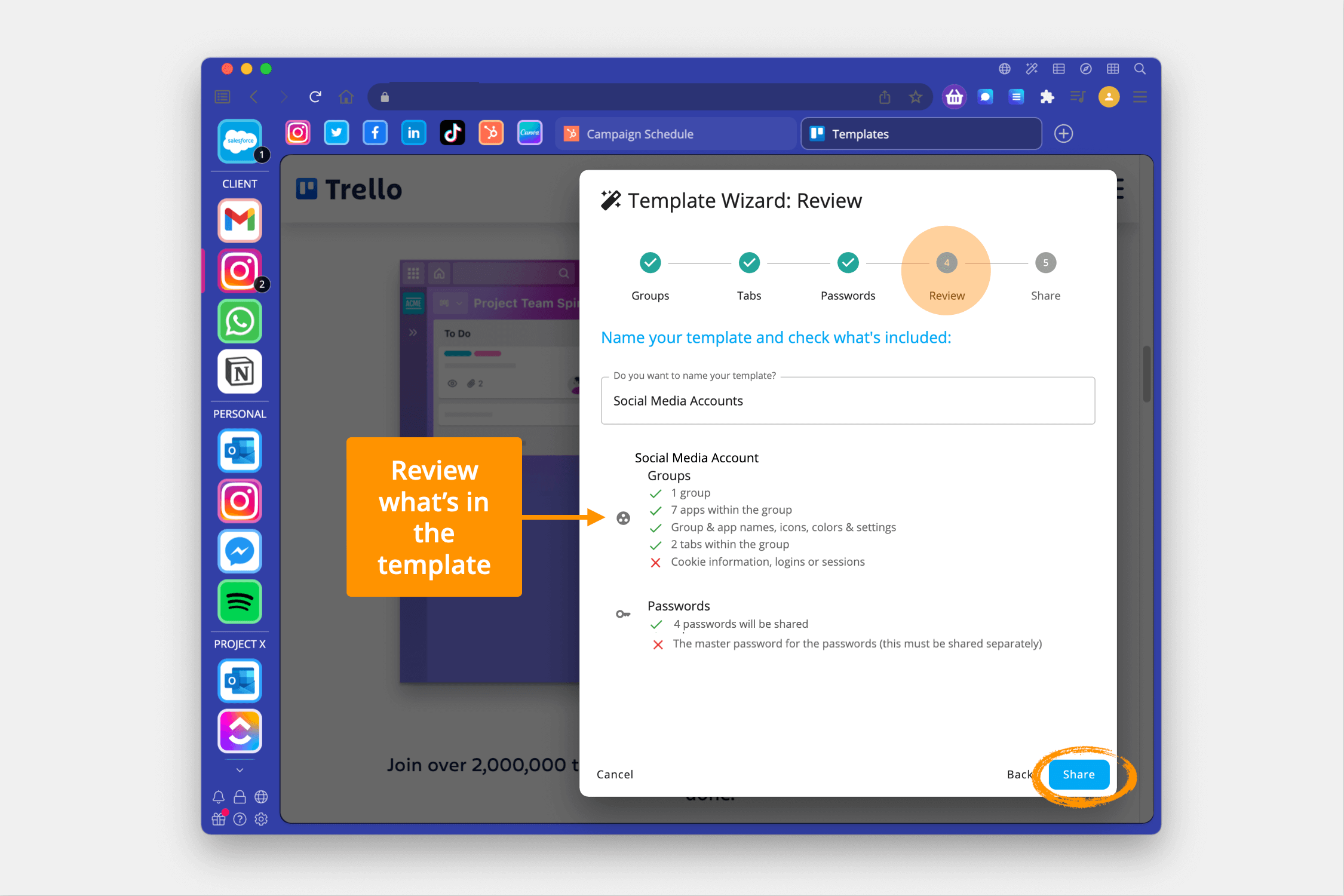 Name your template e.g. Social Media Accounts.
Review what's in the template. You can go back to make any changes.
Click on Share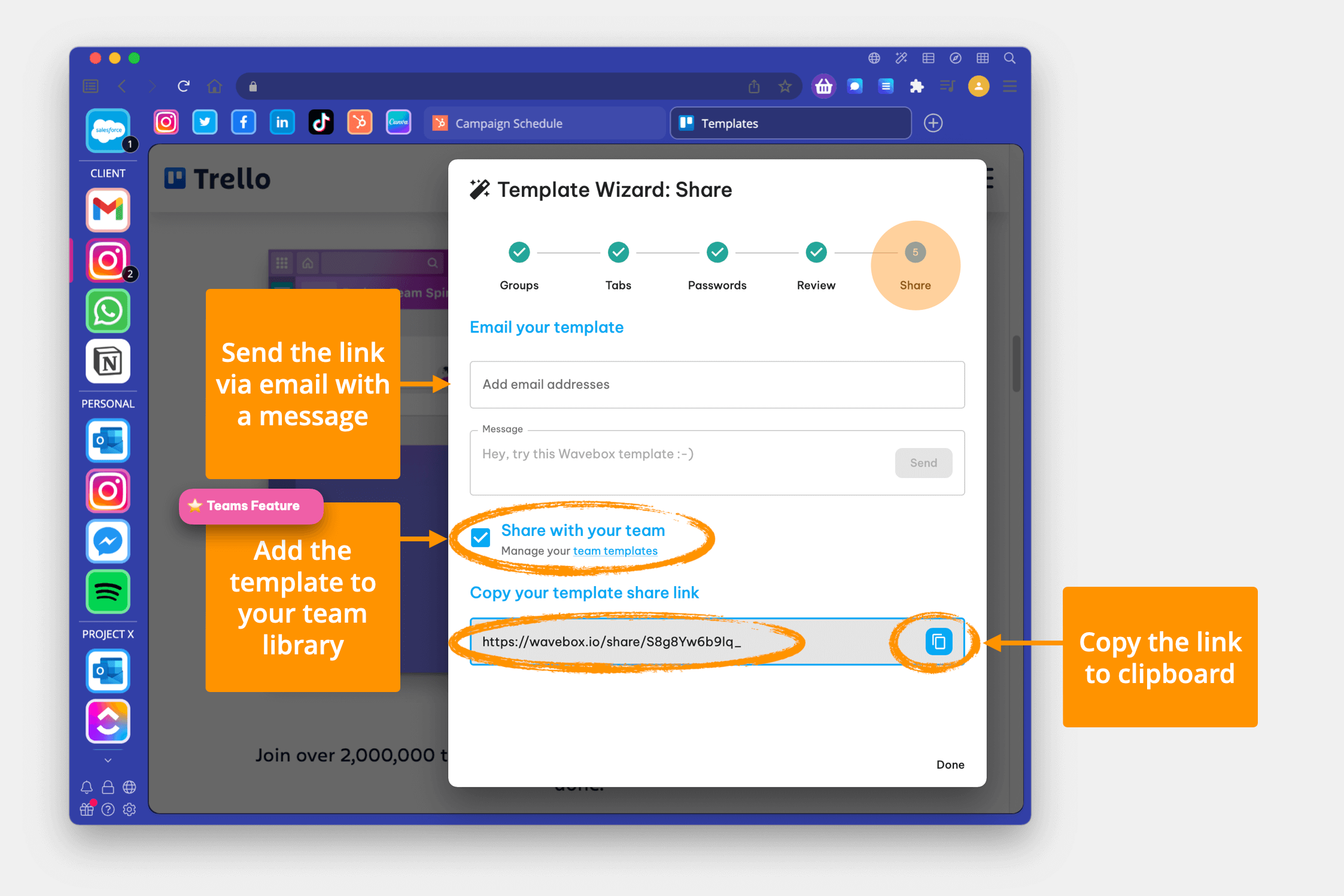 Pro users can enter email addresses to share with colleagues or friends.
Wavebox for Teams users can also check a box to make the template available to the team e.g. automatically appears on install.
Click on the copy icon to save the URL to the clipboard.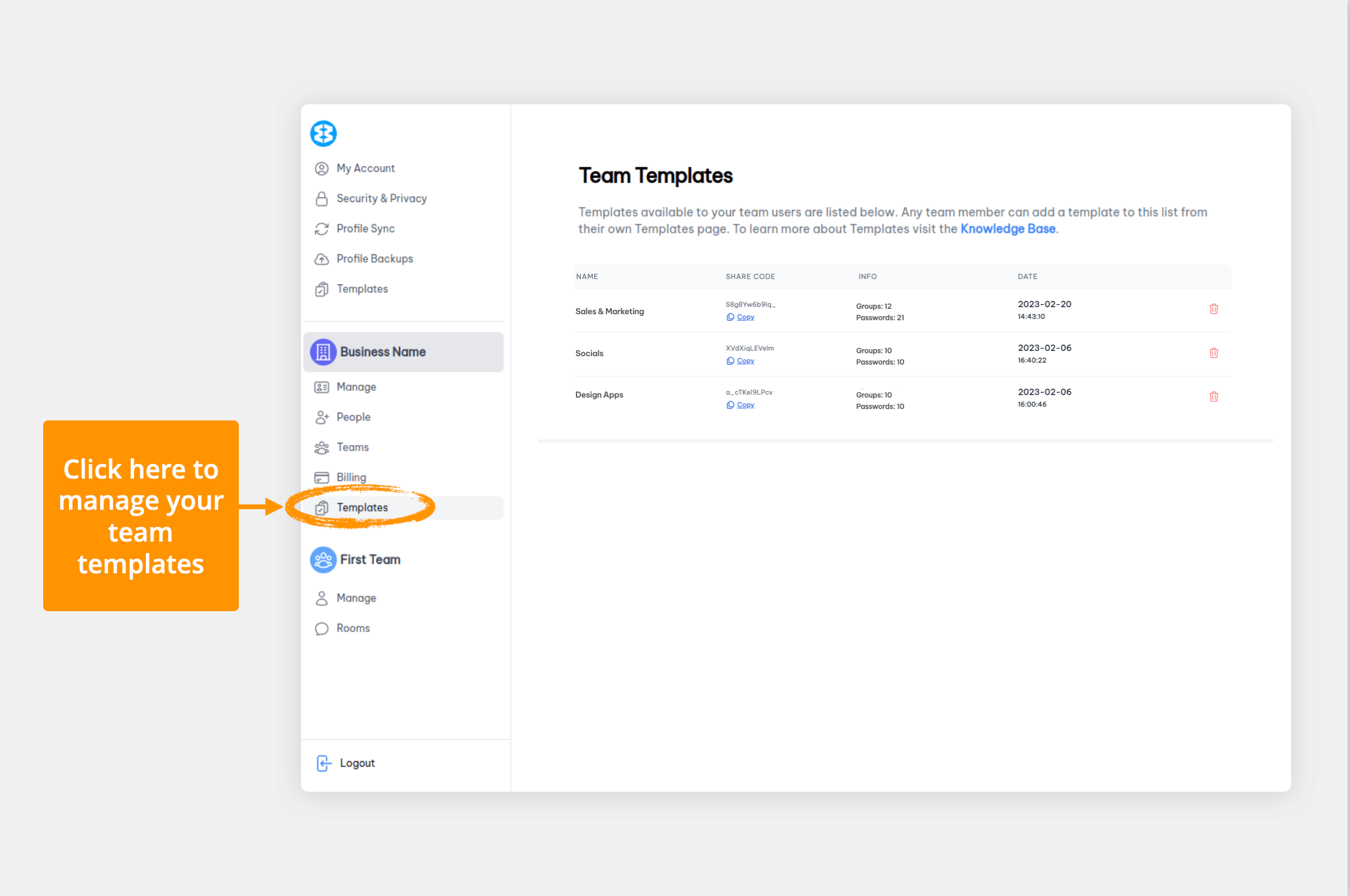 A copy of the template link is also saved in your Settings > My Wavebox > Templates.
Wavebox for Teams users can check a box to add the template to their team library: Settings > My Wavebox > Team > Templates.
To learn more about sharing a template with a team, read the Team Quick Setup Guide.