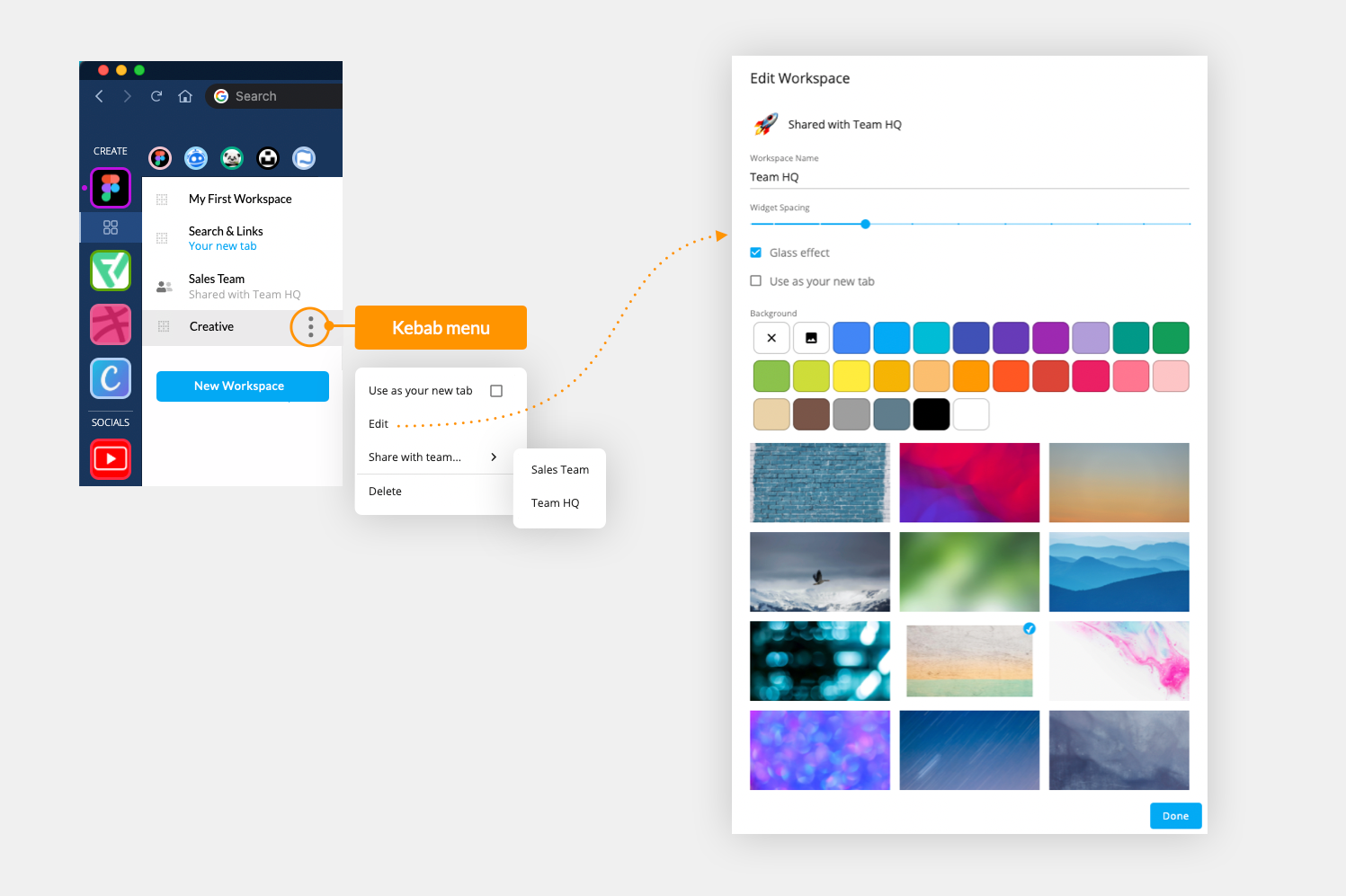 Click on the Workspaces icon in the webdock (four blue squares)
Click on the hamburger icon (top-left) to show the Workspaces pop-out menu.
Highlight any workspace in the pop-out menu and click on the kebab icon (three dots) followed by Share with Team.
Select a team name from the list.  
That workspace will instantly be visible in the workspaces menu for all team members.
Team members will also get a desktop notification that the workspace has been shared, and an alert will appear in the Team feed widget.
All team members can edit and add widgets to a shared workspace.