Workspaces are now live in the stable channel.
Here's a quick summary of what changes you can expect to see with Workspaces V3:
Each workspace fills the main window (they were stacked in one window before).
You can create as many workspaces as you like.
Fill your workspaces with handy widgets from the Library.
Easily switch between your workspaces using the burger icon top-left.
Pin a workspace to any group so it appears in the sidebar.
Choose which workspace appears in all new windows and tabs.
Keep them private or share with a Connect team or teams.
1. Click the prompt to enable.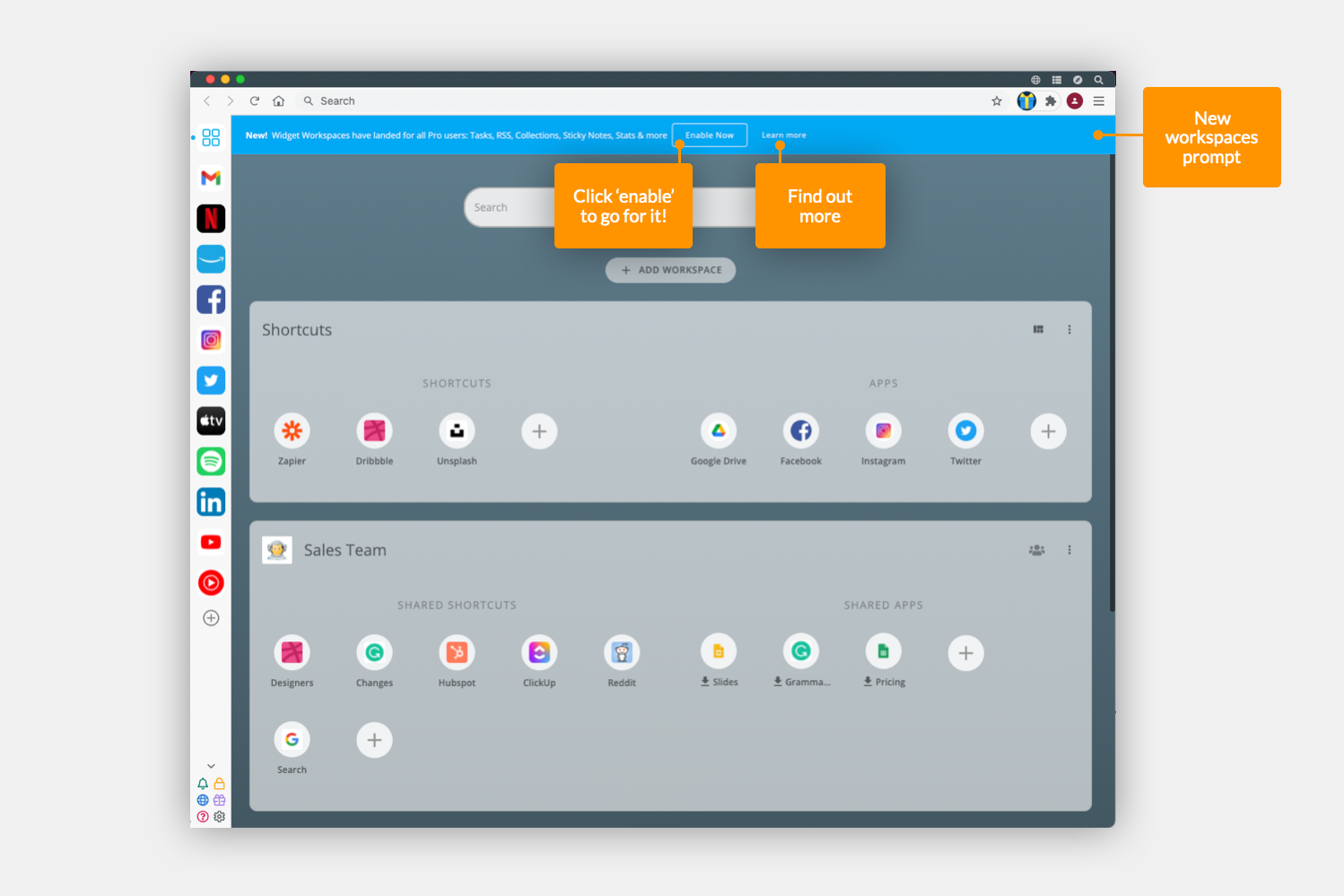 If you're on the Beta channel you will see a prompt at the top of your current workspace.  Click on 'Enable' to migrate your apps and shortcuts over.
2. Take the quick tour.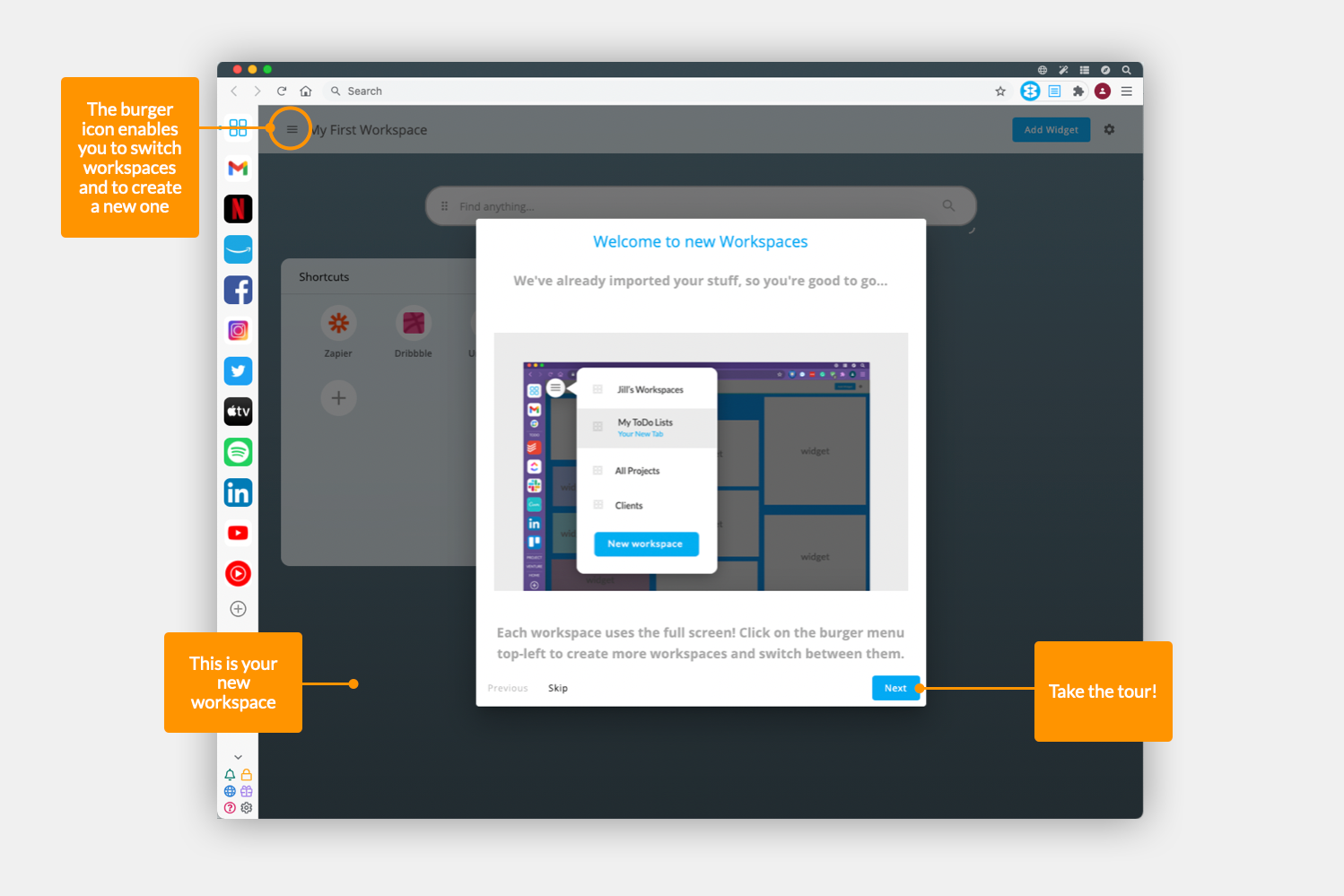 We suggest you take the quick tour - it's only a couple of slides - to see what's new.
3. Start exploring your new workspaces.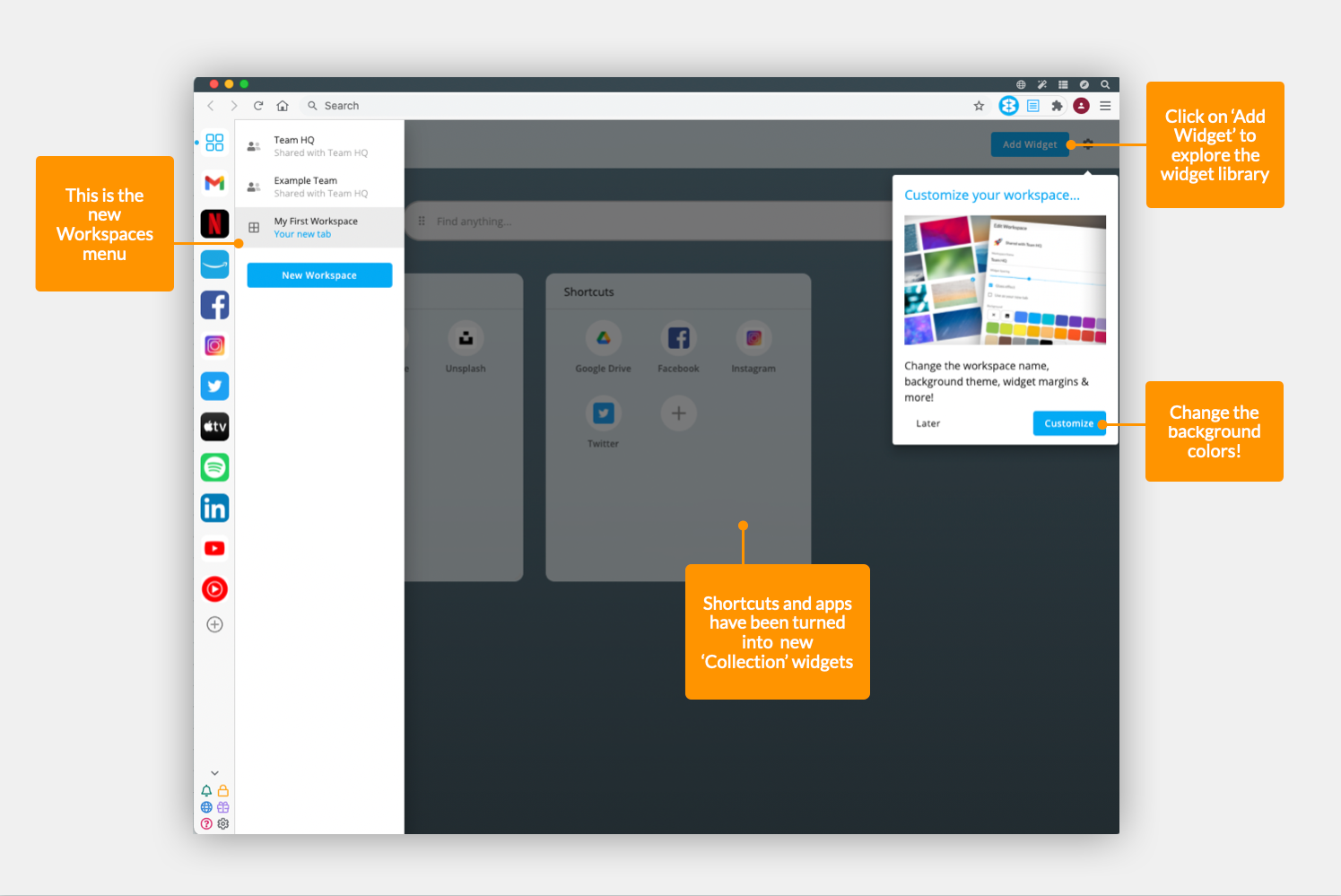 If you had multiple workspaces they will be listed in the side menu, with a Collection widget for your apps and shortcuts.  You can move these widgets between workspaces by highlighting the top of the widget and clicking on the cog icon, then 'Move widget to'.  
4. Read the knowledge base articles.
We've put together some useful articles on how new Workspaces work.  They can be found in the 'New Workspaces 2021' section of the Knowledge Base.