Integrated apps have been fully integrated with Wavebox and therefore offer enhanced notifications and services. What is offered varies from app to app, but can include:
Tray icon unread items, status & information
App icon unread badges
Desktop notification pop-ups.
Integrated apps have a rocket icon badge on them in the App Store. Apps that have been fully integrated include:
GSuite
Microsoft Office 365
Slack
Trello
Outlook
Freshdesk
Feedly
WhatsApp
ClickUp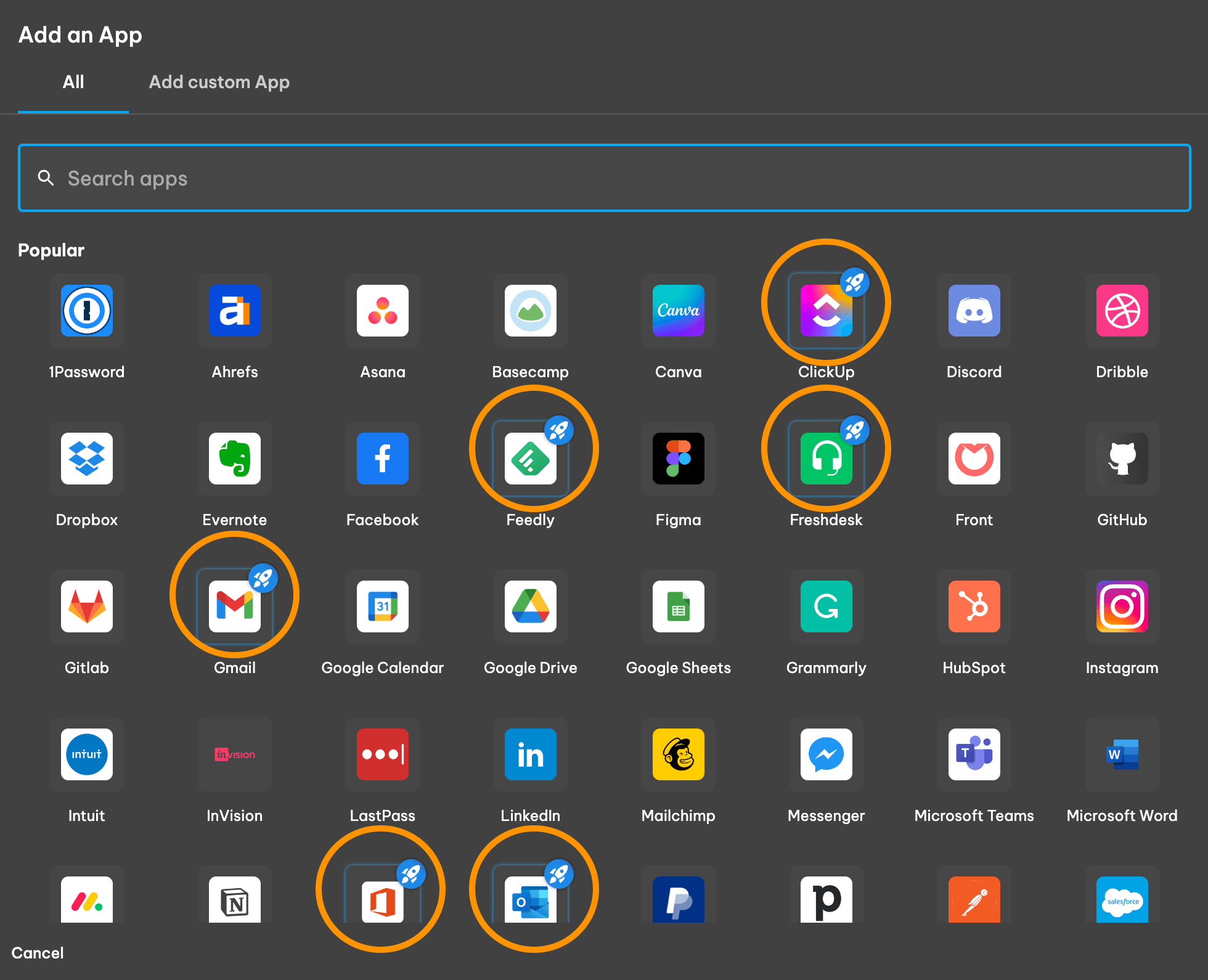 Linked apps have not yet been fully integrated with Wavebox, so support for notifications and services varies from app to app. There is normally only basic notification information available e.g. that there is something 'new' to see, not what it is.
You can find out what notifications and services are available for each app by right-clicking on the icon and selecting Settings > App Settings. Then look under Badges and Notifications heading for more details.
Learn More
💡 Tip: Learn more about Integrated apps in this KnowHow Blog post.