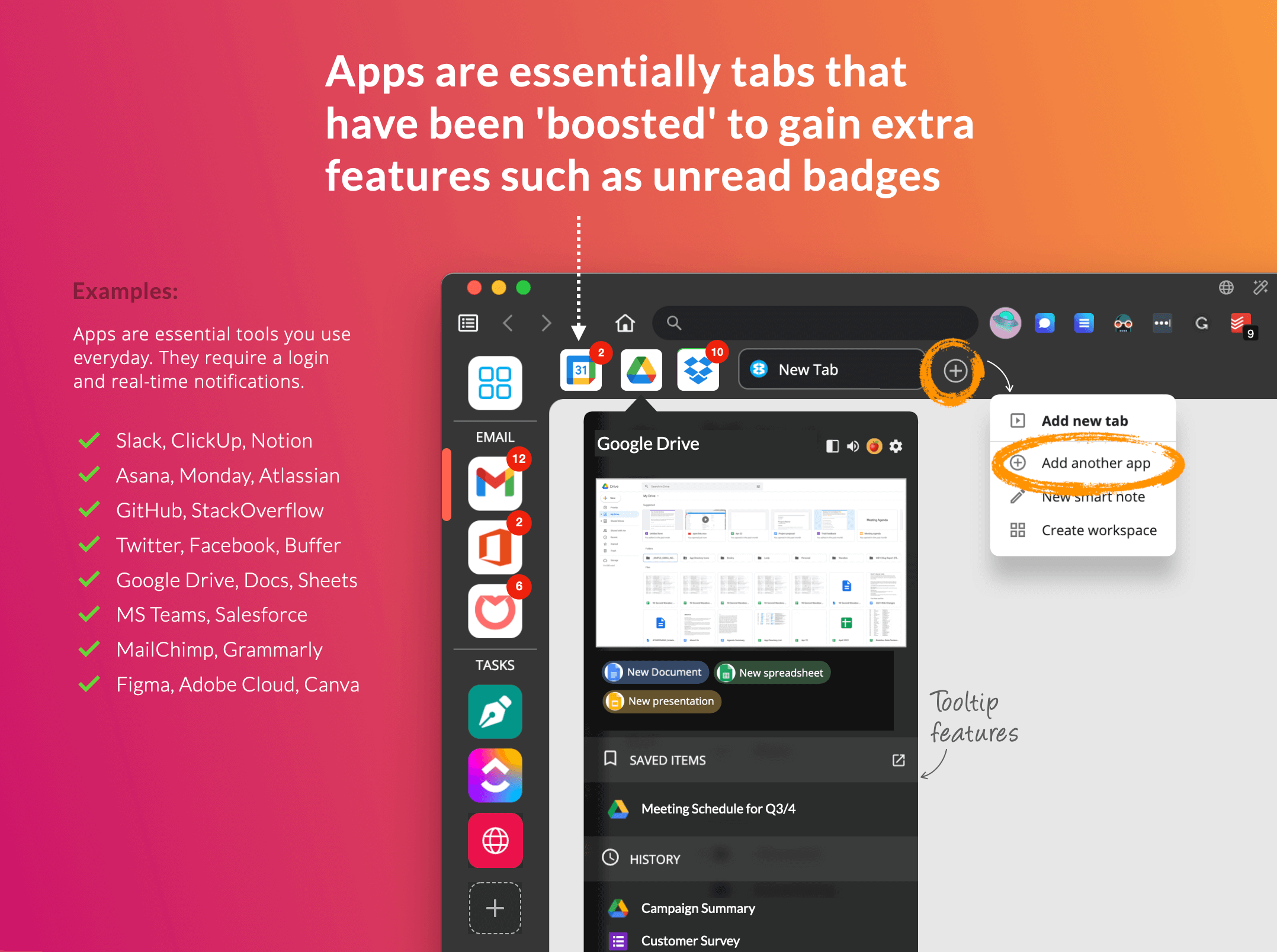 🤖 Apps are essentially tabs that have been 'boosted' to gain extra features such as unread badges & notifications.
Apps are permanent tabs that live in a group. They appear as icons in the top toolbar (left or right) or under the group icon in the webdock. An App can be anything with a URL like Slack, Basecamp, Gmail, Proton Mail, Dropbox, Reddit, Twitter, your business website, company intranet, or even just a web doc on Drive.
When you add a URL to Wavebox as an App (rather than keeping it as a tab) you can benefit from extra features like enhanced notifications and badges. We recommend adding any site you frequently use as an app to get to it quickly.
You can create an App in three main ways:
Click + in the webdock to create a group, and then 'Start with an App' to launch the App Directory. You can find an app in the store or use the 'Add any Website' button to add any URL.
Click on + in the top toolbar and then 'Add your first App' or 'Add another App.'
Right-click on any page/tab and select 'Boost this tab Tab' to boost it into an app.
Apps are feature-rich and offer powerful customization options. Right-click on any App icon and then 'Settings > App Settings' to see the full list of features, including icon image and color, sleep settings, and badge and notification settings to keep you up-to-date.
Learn the differences between groups, apps and tabs in this blog post.