Having all your frequently used web apps, services and pages in one place is key to a more efficient workflow. But having the tools to modify these workflows on-the-fly, to reflect changes in your daily tasks, can be just as important. So that's why Wavebox includes two tool-tip menus that are easily accessible when hovering over any Group or Account
Group tooltips
Hover over any large Group icon and you'll see a list of all your apps within the group. This is perfect for quickly jumping to an app from another group. It also includes a quick link to 'Add Another App' if you want to add something else into the group.

App tooltips
Hover over an app, (or group that only has one app) and you'll see a slightly different tooltip, with a Pinned and Recent section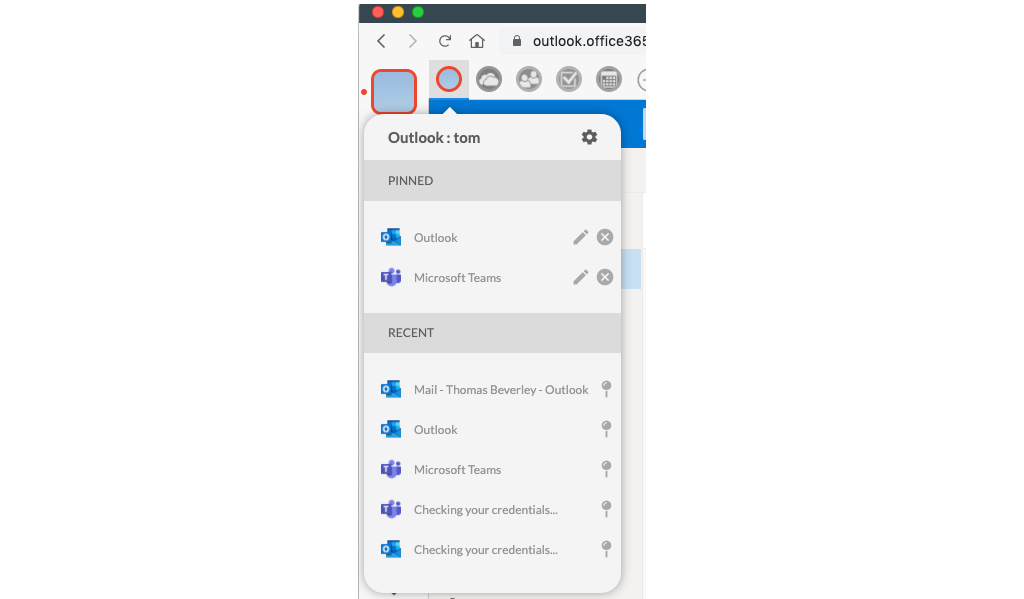 Recent - Now you have instant access to your recently viewed items. This list gives you a history of 5 recently visited links.
Pinned - Pin or 'Save' your favourite apps, and web pages to this menu for safekeeping or to read later. To pin a page, just click on the 'Pin' icon next to the title in 'Recents'. The pinned item will stay in this menu until manually deleted by clicking on the cross icon.

Turning off tooltips
If you're not digging these menus, you can customise them and turn them off completely under Settings > General > User Interface.