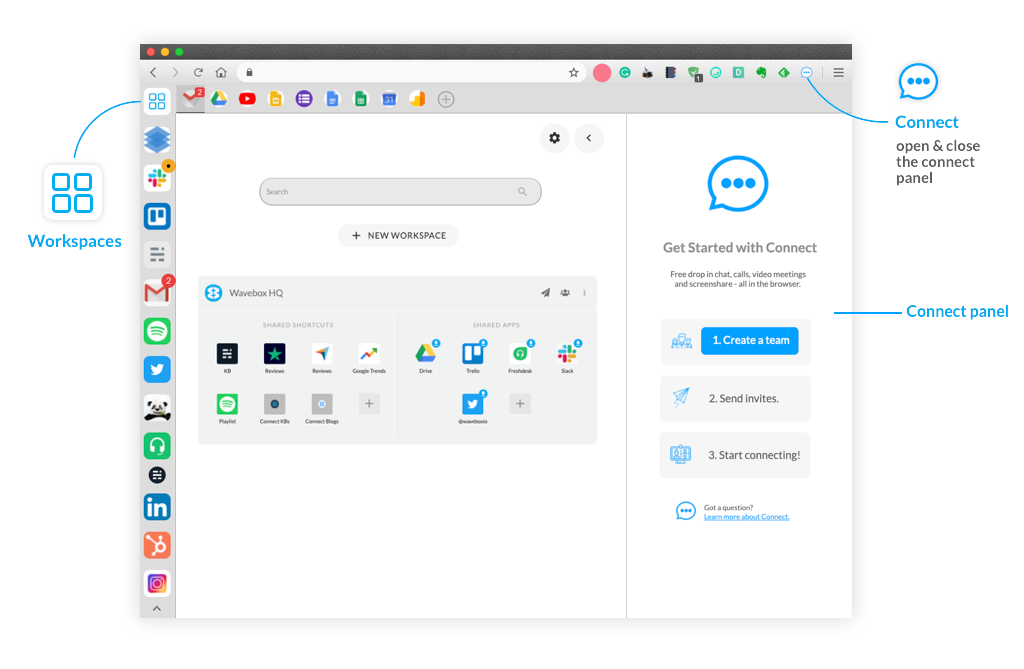 Click on the blue speech bubble icon in the top toolbar to open the Connect panel.
If you don't see the icon, go to 'Settings > General > Connect > Enable (toggle ON)'.
In the Connect panel, click on 'Create a Team' and enter a team name in the name field.
Creating a team will automatically generate a shared workspace for your team to share apps and shortcuts. Click on the workspaces icon at the top of the sidebar to see the shared workspace (white icon with 4 blue squares).