You can customize some of the font settings in Wavebox. Here's how: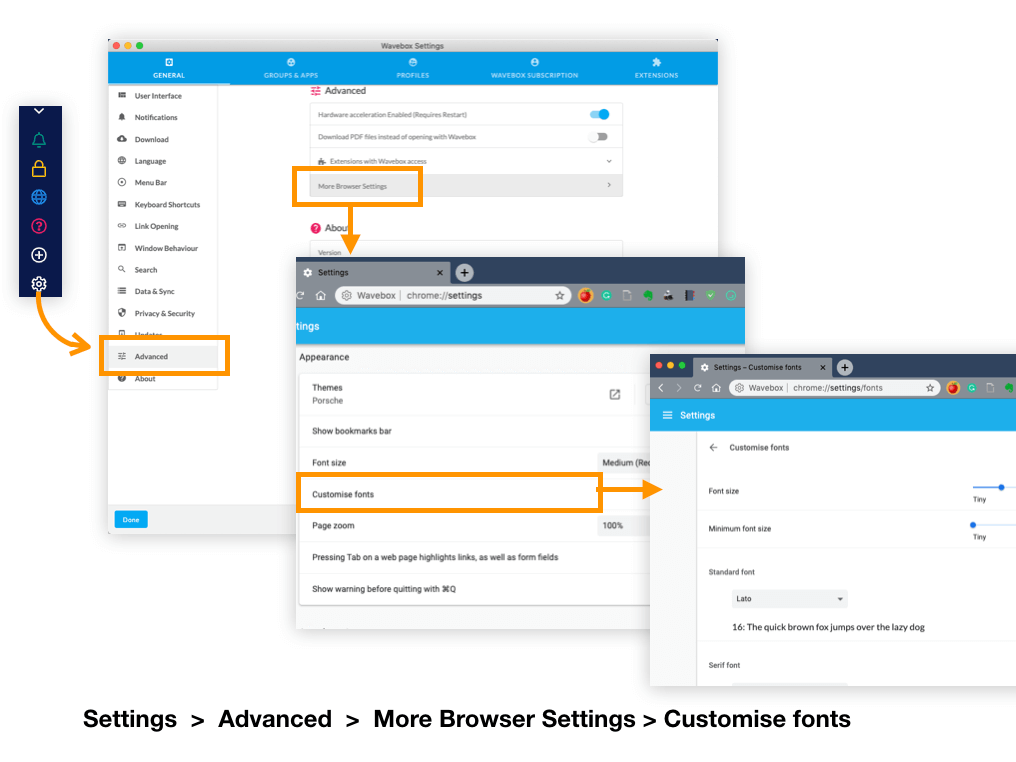 Click on the 'Settings' cog in the sidebar.
Click on 'Advanced' in the settings sidebar (near the bottom)
Click on 'More Browser Settings'
Look for the heading 'Appearance'.  There are a few settings here.  Or, click on 'Customise Fonts' to get to further settings.