There are a few steps you can follow to set your Gmail in Wavebox to be your default email.  We are working on a more simplified process, but for now please follow these steps:
1) In Wavebox open 'Settings'
2) Click on 'Privacy & Security ' in the 'Settings' sidebar menu.  This will bring up another pop-up window.
3) In the new 'Site Settings' window scroll down to to find 'Handlers' and click on it.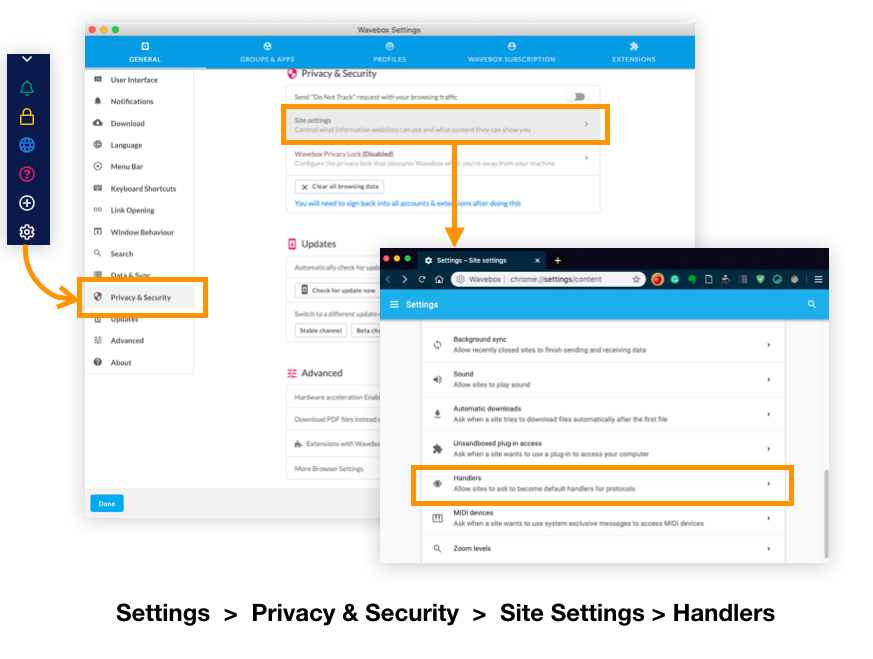 4) From the 'Handlers' menu,  look for email.  If there's anything under email, click on 'Remove'.  If it's blank, go to the next step.
5) Switch the toggle ON and OFF. Then leave in the ON position. Close all your settings windows.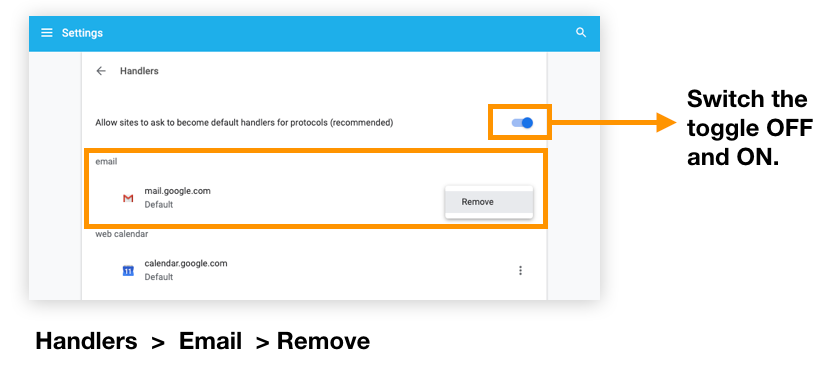 6) Next go to the Gmail account you want as the default, and click on the 'Reload' button in the address bar. Or, right-click in the main window and select 'Reload'.
7) After reloading a permissions pop-up should appear, so click on 'Allow'.  If a pop-up doesn't show, a diamond (handler) icon may appear in the address bar (see screenshot below). If so, click on the icon to reveal the pop-up, then click on 'Allow'.  All done.