Connect is a simple, browser-based communication tool for teams.  
Using Connect you can chat, call and screen share with the people you work with, without installing additional desktop apps, generating meeting codes, or sharing web links. Everything works within the Wavebox browser so you can carry on chatting as you work across all your online tools in Wavebox.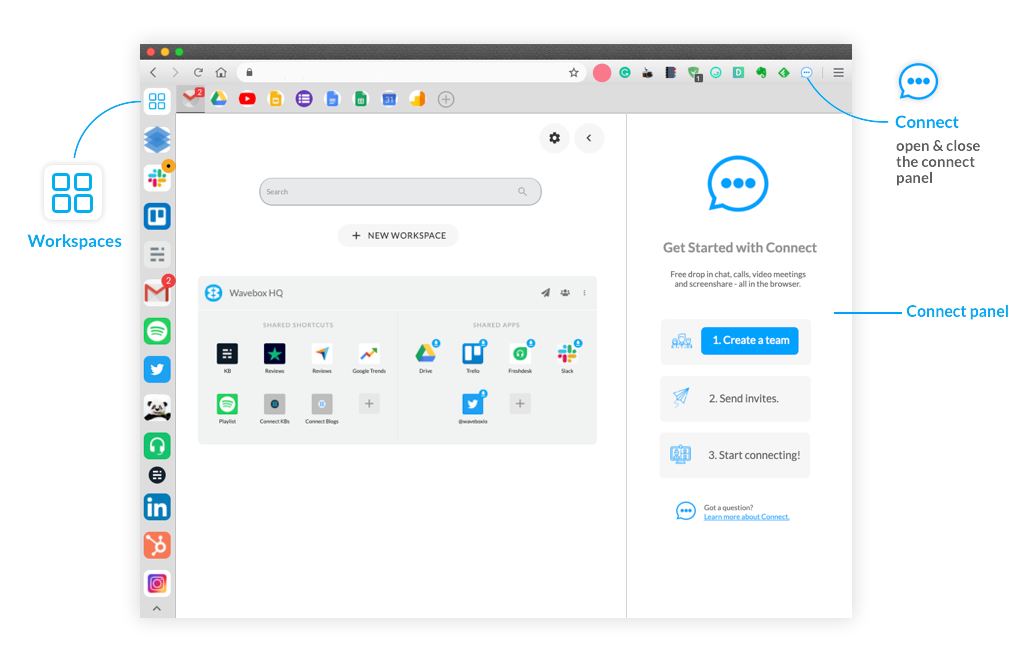 1. Create a team - Click on the Connect icon top-right to open the Connect panel. Click on 'Create a Team'. You will become the team admin (this can be changed later).  KB - How do I invite people to my team?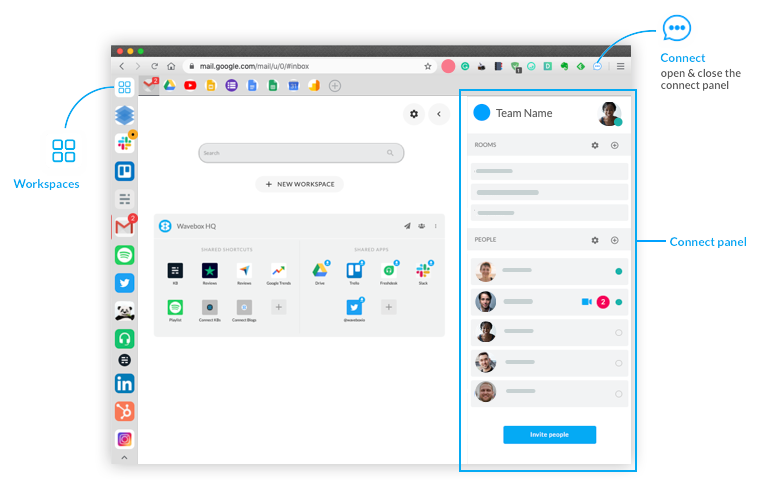 2.Share a workspace - Click on the workspaces icon (four blue squares) in the sidebar.  Add apps and shortcuts to share with your team. KB - How do I create a shared workspace?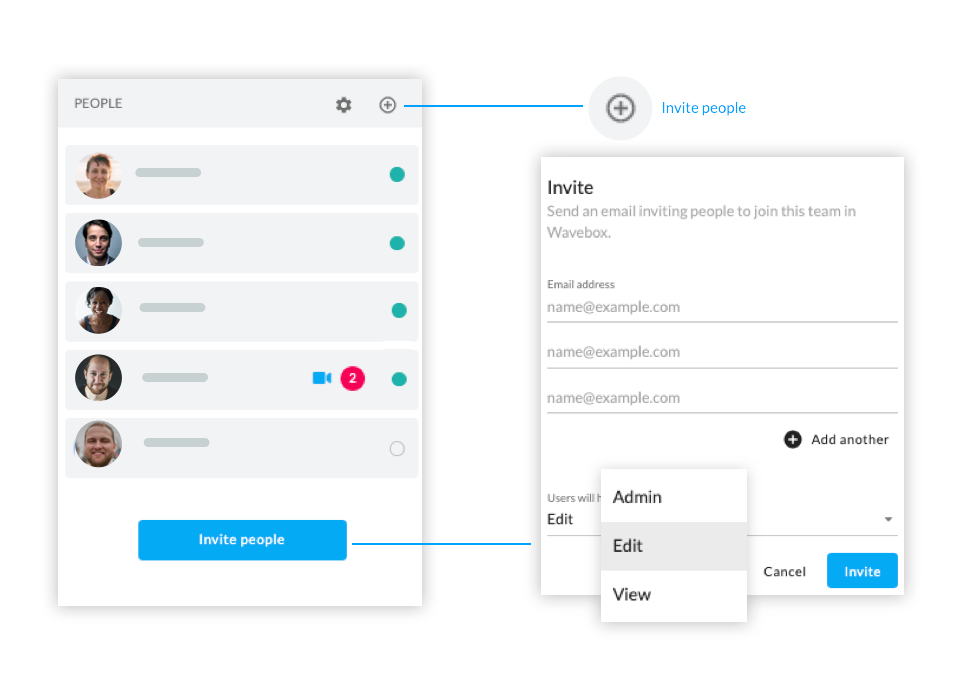 3.Invite people - In the Connect panel, click on 'Invite people'.  Enter the email addresses of people you want to connect with. KB - How do I invite people to my team?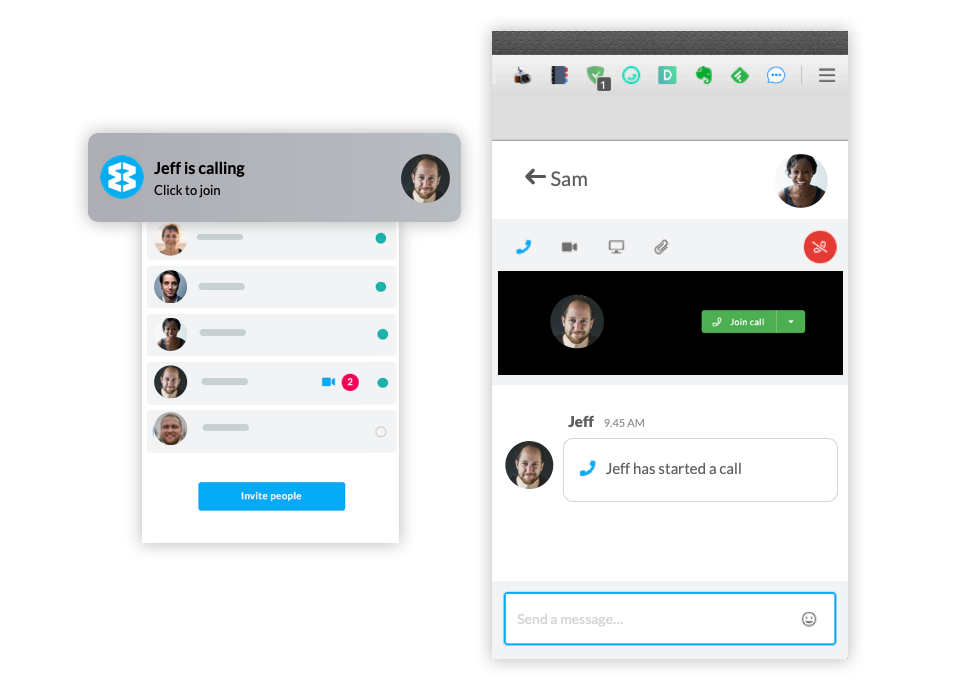 4.Start a 1-on-1 chat/call - Click on an avatar under 'People' to begin a 1-on-1 chat. Type any message to send them a notification. KB - How do I start of 1-0n-1 chat/call?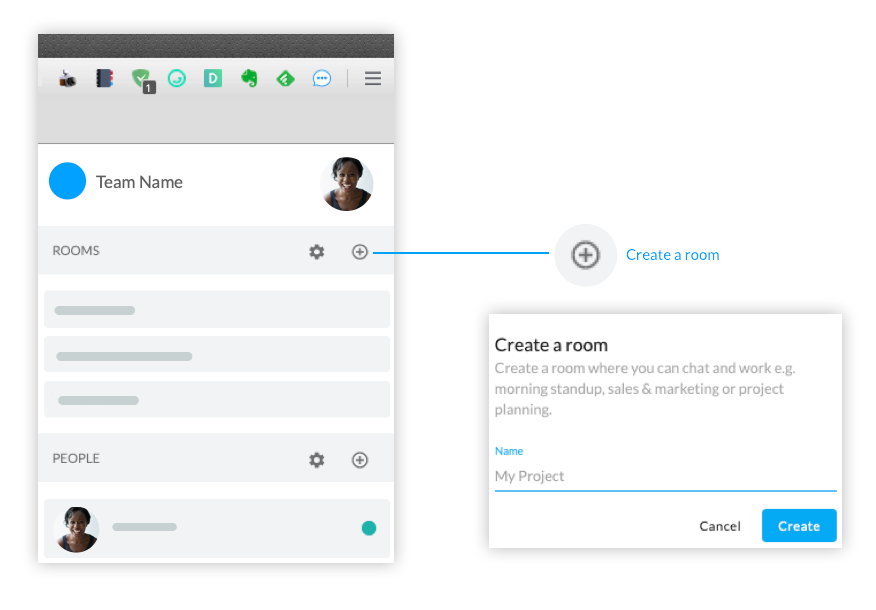 5.Start a group chat/call - Create or click on an existing room to being a group chat.  In the message field (bottom of the Connect panel) invite team members by entering @name to send a notification. How do I start or join a group chat or call?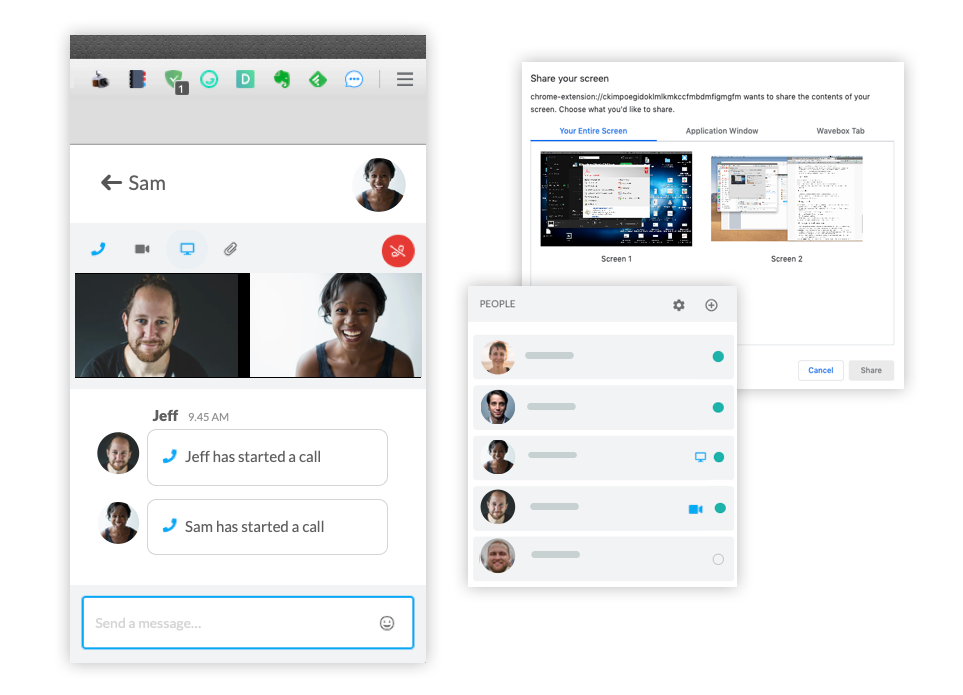 6.Share your screen - During any video call you can quickly share your screen with others on the call. Click on the screen share icon in the Connect toolbar (grey monitor) to bring up a preview of your screen - it will show multiple screens if you have more than one monitor - click on the screen you want to share. KB - How to share your screen using Connect.