⚠️ This KB is currently being rewritten. Please check back soon or contact support if you need help.
Connect is a fast and secure, browser-based communication tool for Wavebox for Teams subscribers.
Using Connect, everyone on your team can chat, call, and screen share with each other without installing additional desktop apps, generating meeting codes, or sharing web links. Everything works within the Wavebox browser, so you can carry on chatting as you work across all your favorite web apps.
Click here to find out to upgrade to Teams.
What can you do in Connect?
---
Open the Connect side panel - click on the speech bubble in the top-right-hand corner of Wavebox, in between the address bar and extension icons. Click once for the compact bar, click twice for a wider layout, and click again to hide it.
Start a 1-on-1 chat/call - Click on any avatar under People to begin a 1-on-1 chat. Type any message to send them a notification. KB - How do I start of 1-0n-1 chat/call?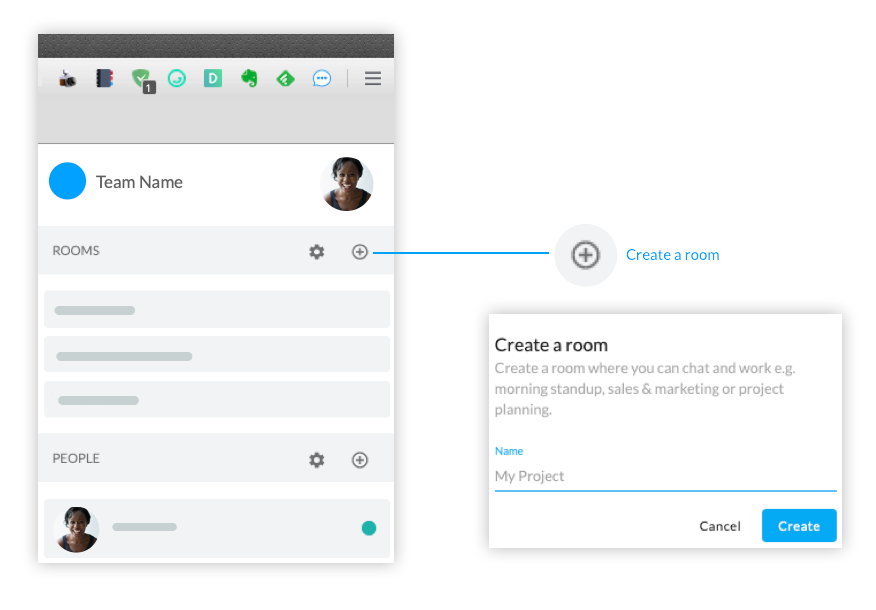 Start a group chat/call - Create or click on an existing room to begin a group chat. How do I start or join a group chat or call?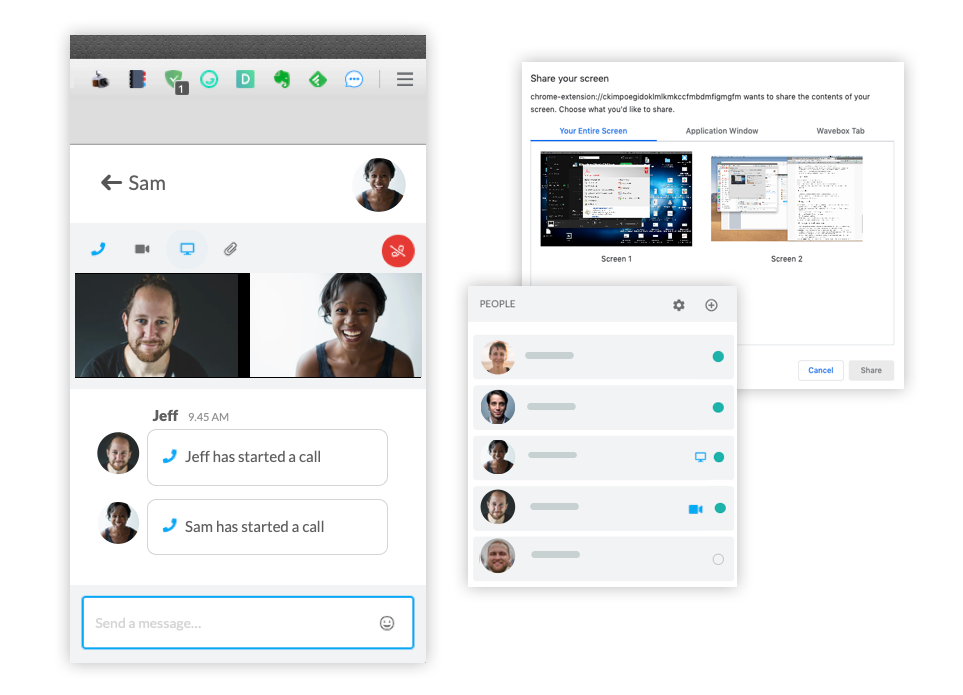 Share your screen - During any video call, you can quickly share your screen with others on the call. Click on the screen share icon in the Connect toolbar (grey monitor) to bring up a preview of your screen - it will show multiple screens if you have more than one monitor - click on the screen you want to share. KB - How to share your screen using Connect.