Review of 2022—12 Months of ⭐️New⭐️ Browser Features
In 2022 we have added some excellent new features. Here's a quick list of some of our favorite updates in the last 12 months.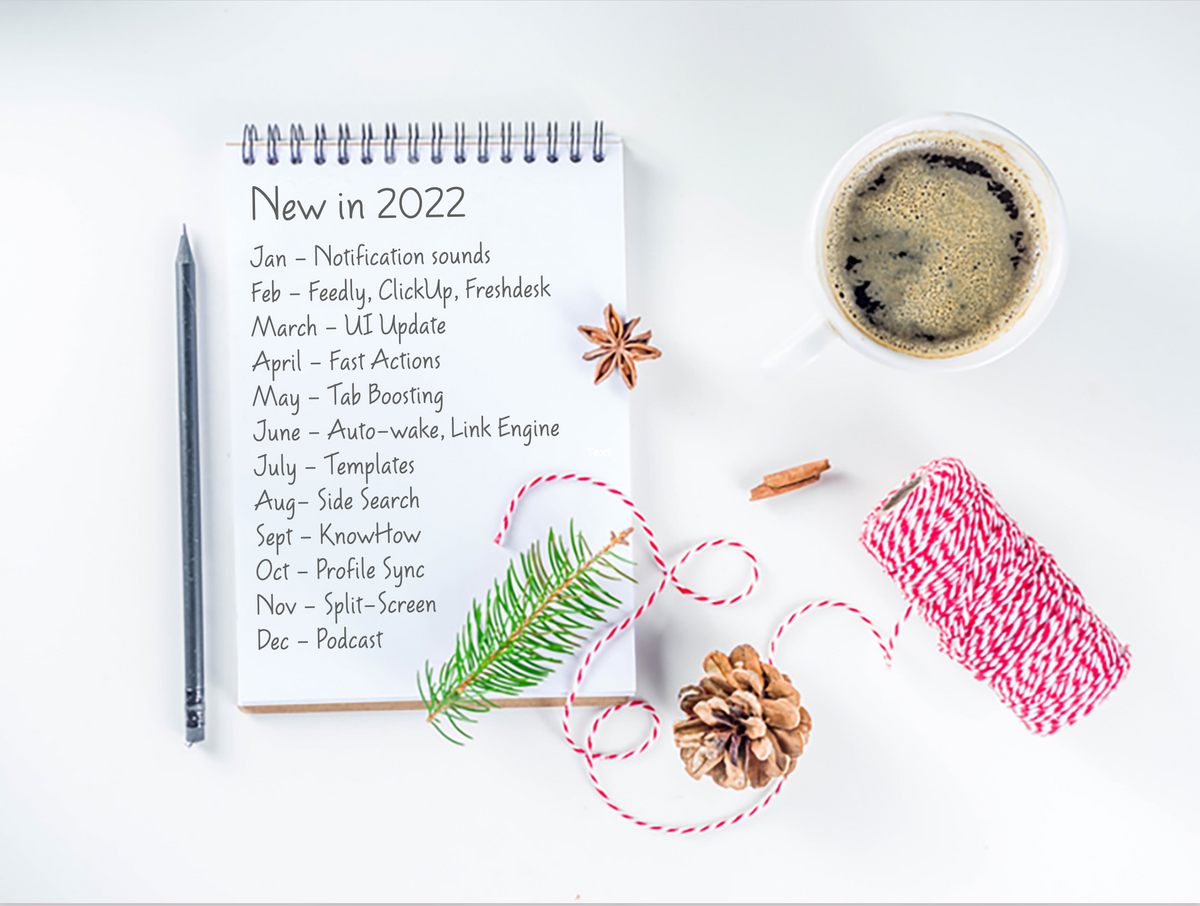 Wavebox is more than just a browser. It's built for people like you who work daily on the web. Jumping between apps to get work done in Chrome or Edge is exhausting, but in Wavebox, it's a dream — and thanks to the constant feedback and feature requests from Waveboxers worldwide, our time-saving browser just keeps getting better and better.
In 2022 we have added some excellent new features that will help you achieve more when working online — from a major UI update in February to the long-awaited release of Profile Sync in October. Here's a quick list of some of our favorite updates in the last 12 months:
JANUARY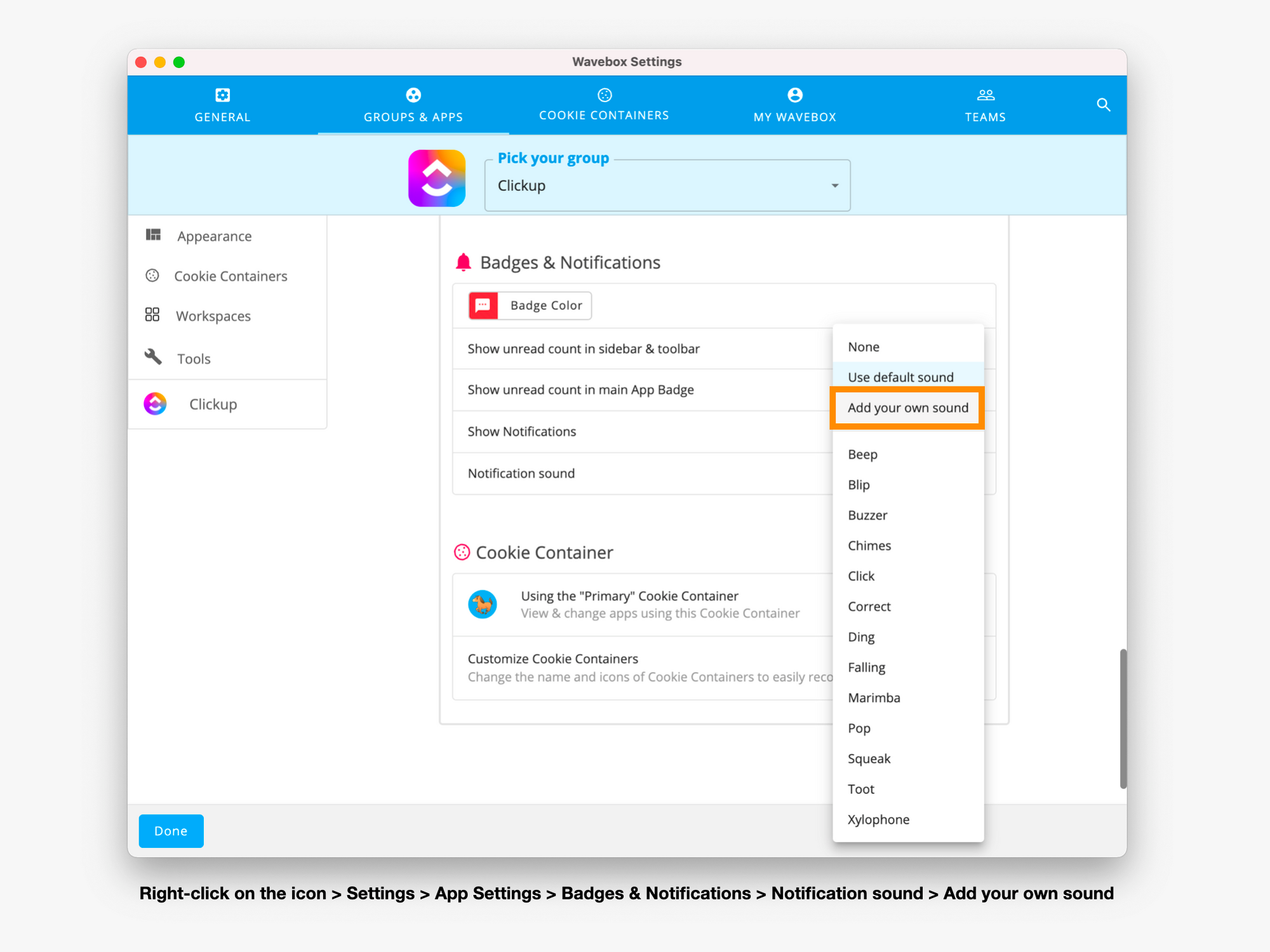 ♫ Upload Sound Files for App Notifications
Since we added the option to set 13 different notification sounds for your apps (back in September 2021), we received many requests for adding a file-upload option. Of course, we couldn't resist, so now you can add your sound to any app. Just right-click on the app icon and select Settings > App Settings > Badges & Notifications > Notification Sound > Add your own sound > Select an audio file (mp3 or aac) from your computer. Read more
Also in January: Update to privacy lock and new icon picker.
FEBRUARY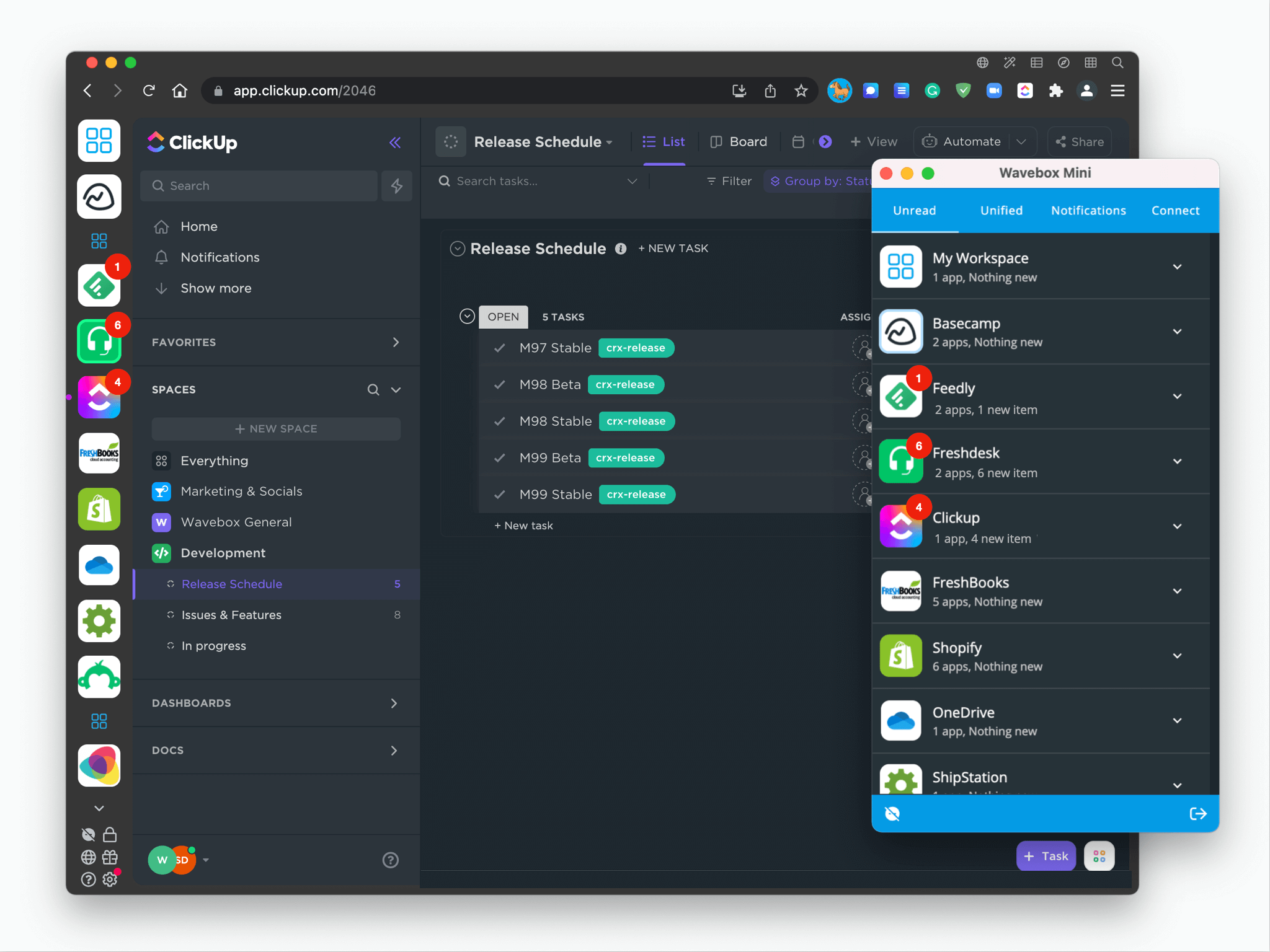 🔕 Feedly, ClickUp & Freshdesk as Integrated Apps
In February, we did additional integration work for Feedly, ClickUp, and Freshdesk to provide better notification and unread badge support for those apps in Wavebox. Integrated apps will show updated unread badge counts even when sleeping. Read more
Also in February: Support for AppImage on Linux, new keyboard shortcut (Ctrl/Cmd+Shift+C) to copy the current url.
MARCH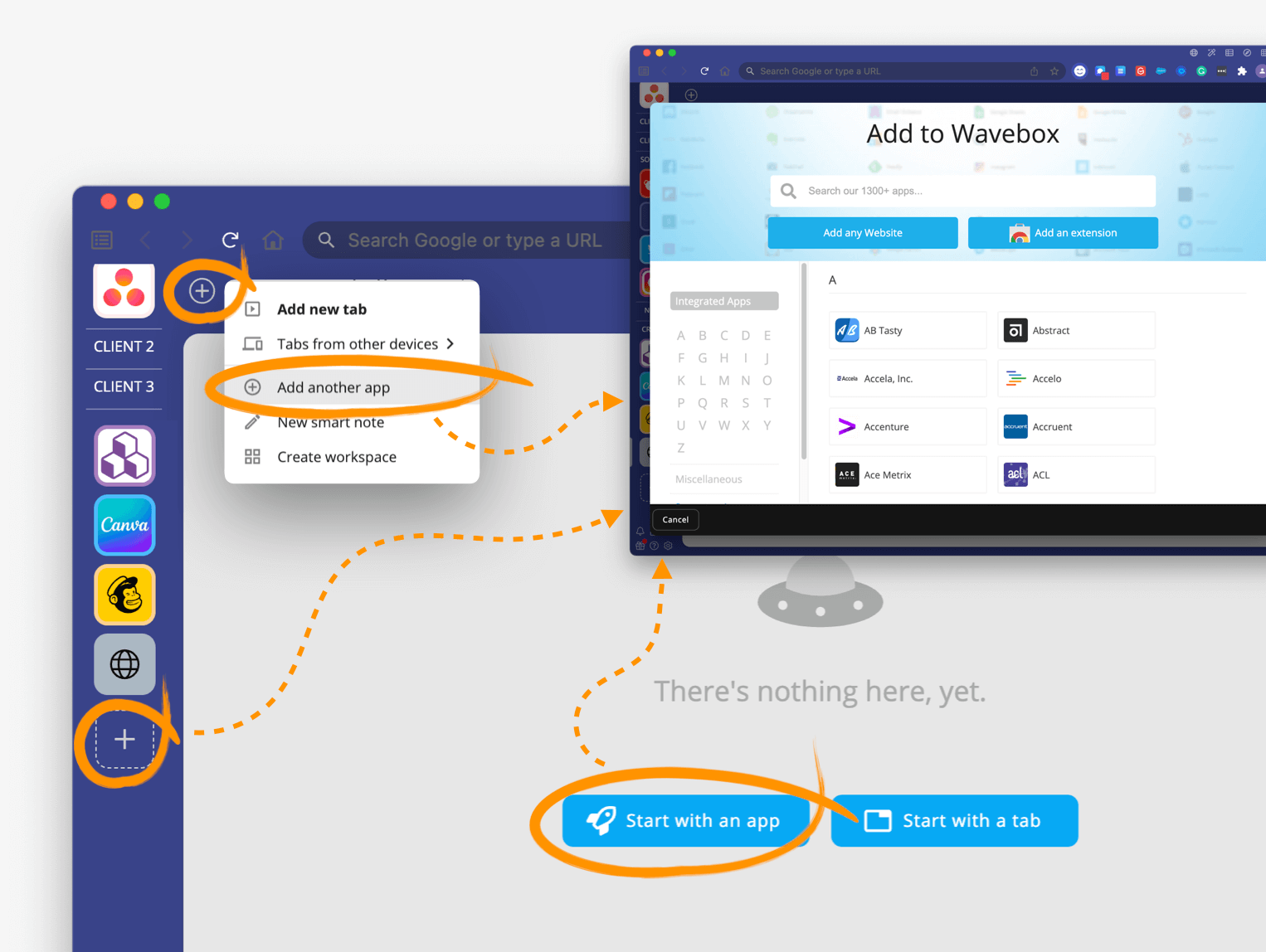 👩🏼‍🎨 BIG UI & Feature Update
Faster, slicker, and packed with great new productivity features—we totally 🥰 revamped Wavebox UI in March. The upgrade included new webdock layouts, updates to tooltip menus, new drag-and-drop functionality for tabs, and a whole lot more. Read more
Also in March: Updates to Navigator, Smart Notes added as an app, tab count badge.
APRIL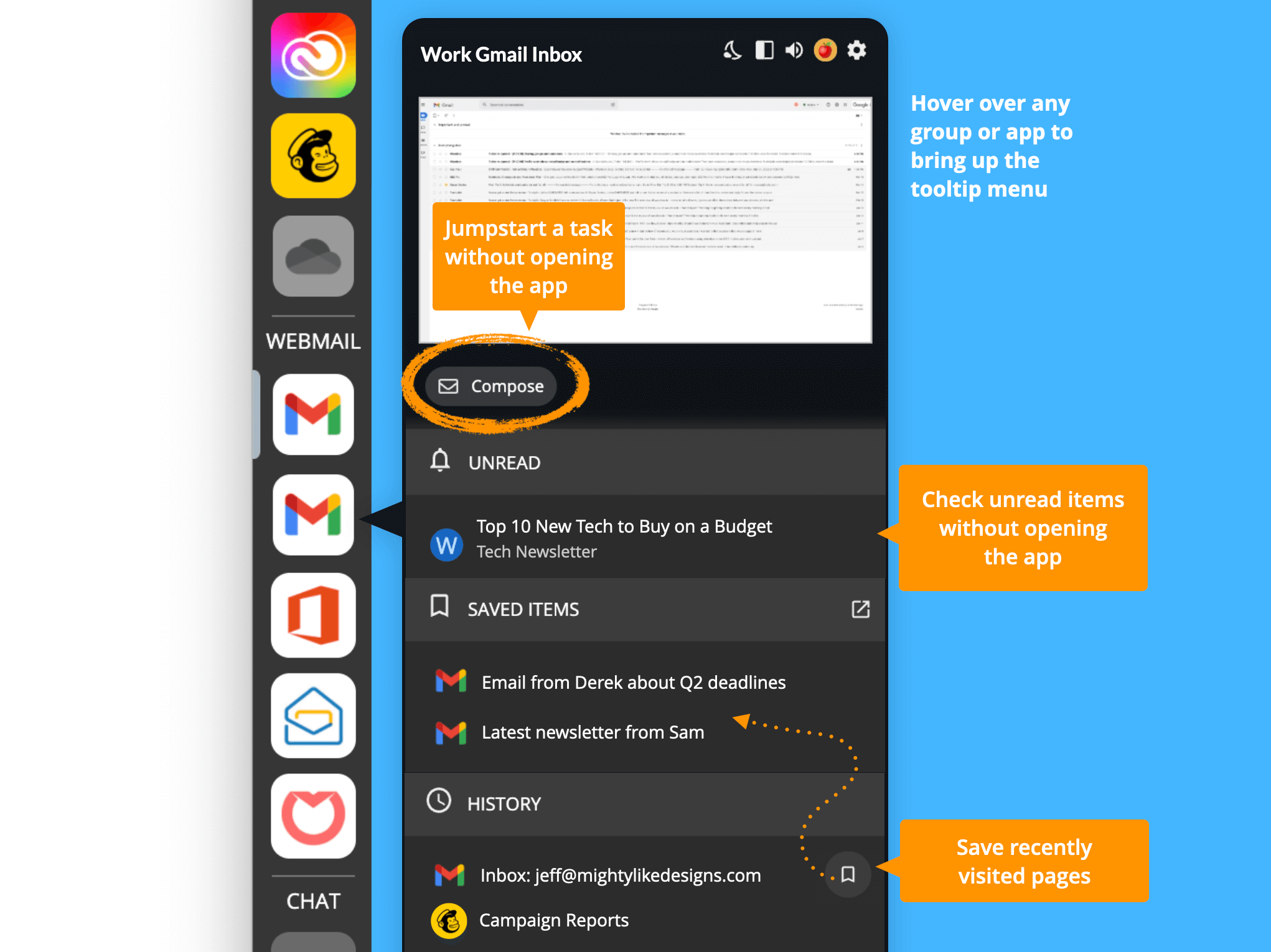 🔒 Tooltip Fast Actions and Chromium Security Patch
Having all your web apps and resources in Wavebox allows you to work faster and smarter across them all. In April, we added a bunch of fast time-saving actions to help you let you jumpstart everyday tasks in Notion, Gmail, Todoist, and more. For example, when working in Slack, you can hover over the Todoist app and start a new task with a single click.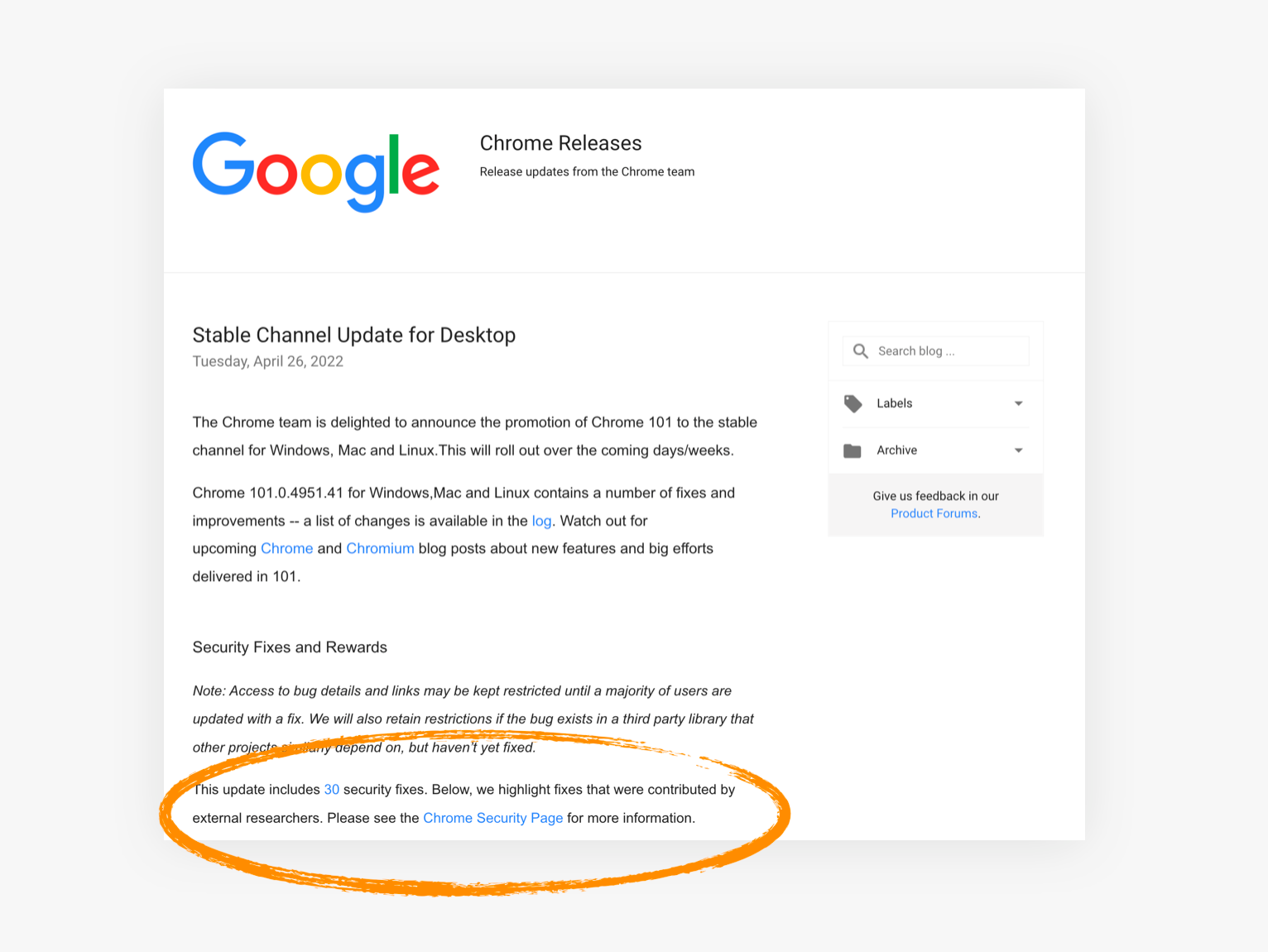 Also, in April, the Wavebox Chromium dev team identified a vulnerability in Chromium (CVE-2022-1488). As part of our commitment to keeping Wavebox users secure, they patched the vulnerability with an essential fix. This was shipped out to Waveboxers and included in the Chromium 101.0.4951.41 release for everyone. Read more
Also in April: Performance improvements, including up to 25% faster launching of some Wavebox pages, Proxy config settings for each cookie container, add any URL as new tab page.
MAY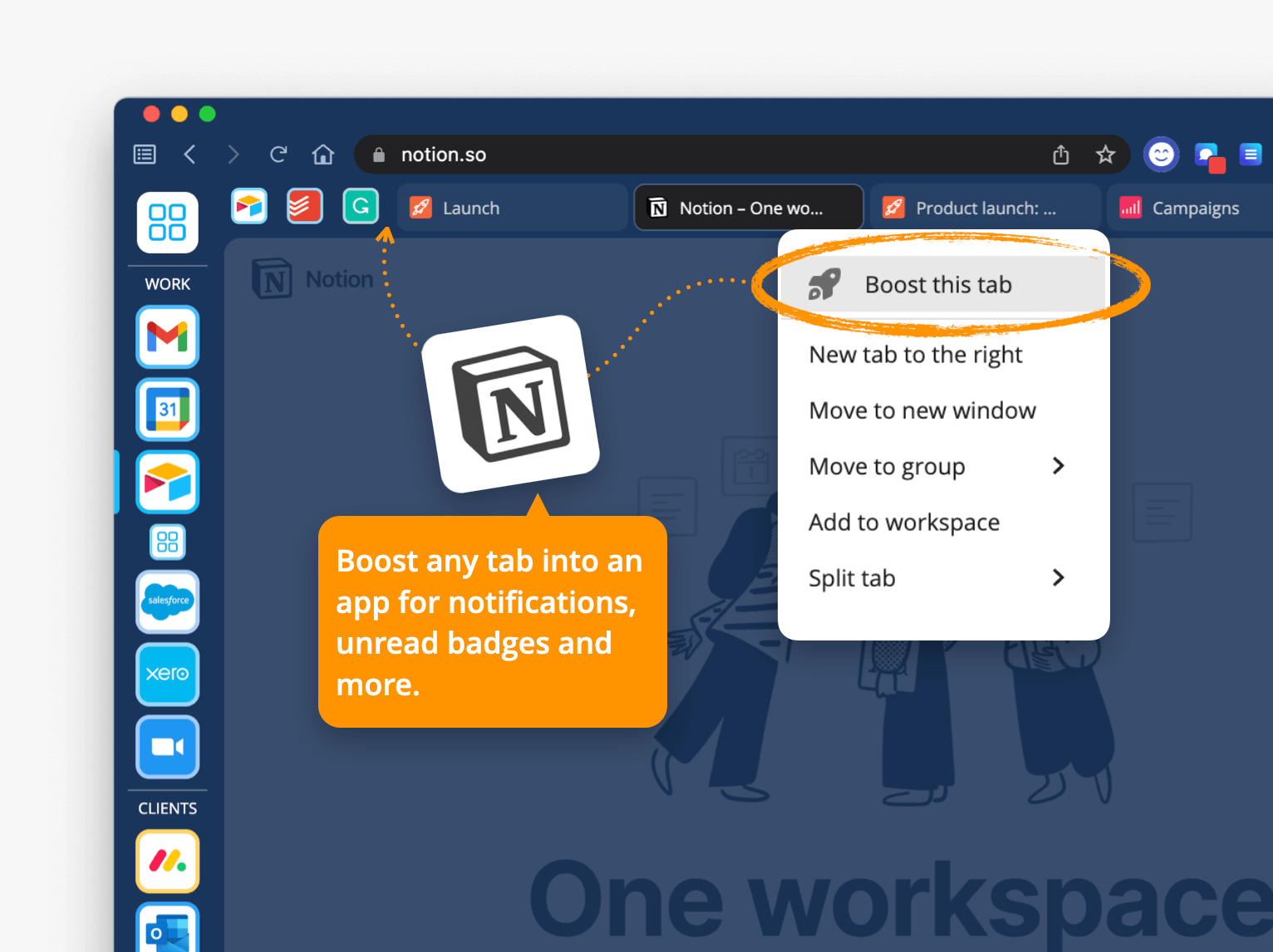 🚀 Tab Boosting
Right-click on any tab and 'boost' it into an app without the need to search the App Directory for unique integrations. Launched in May, tab boosting enabled you to instantly get app benefits from any tab, such as Link Engine rules, unread badges, notifications, and powerful tooltip menus. Read more
Also in May: Block Auto-Sleep for Specific URLs.
JUNE
💤 Auto Wake and New Link Engine Rules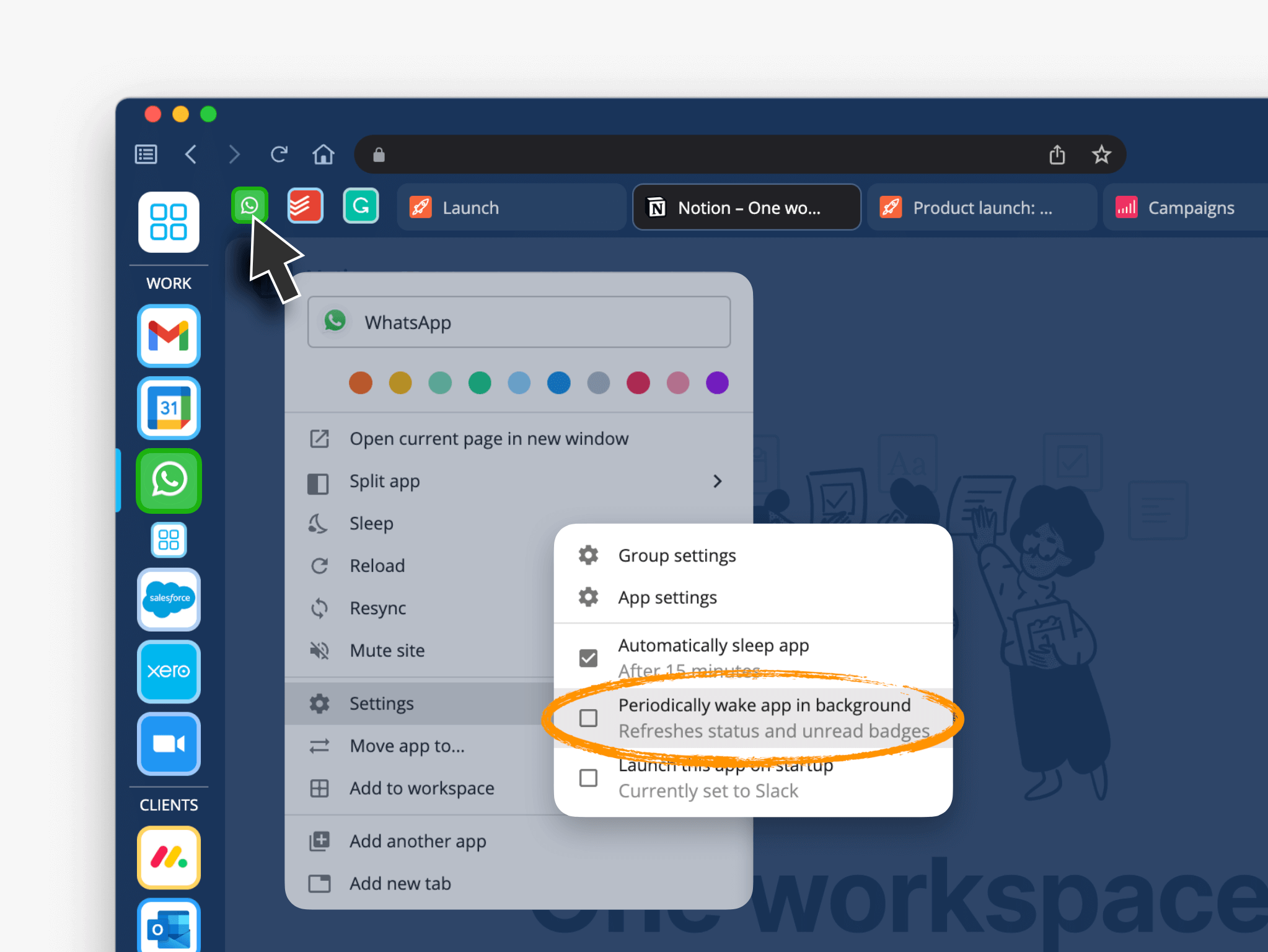 Added in June, this new feature periodically wakes an app in the background for just enough time to sync badges and notifications before going back to sleep. You won't get your notifications immediately as with integrated apps, but you can keep an eye out for what's new throughout the day. Read more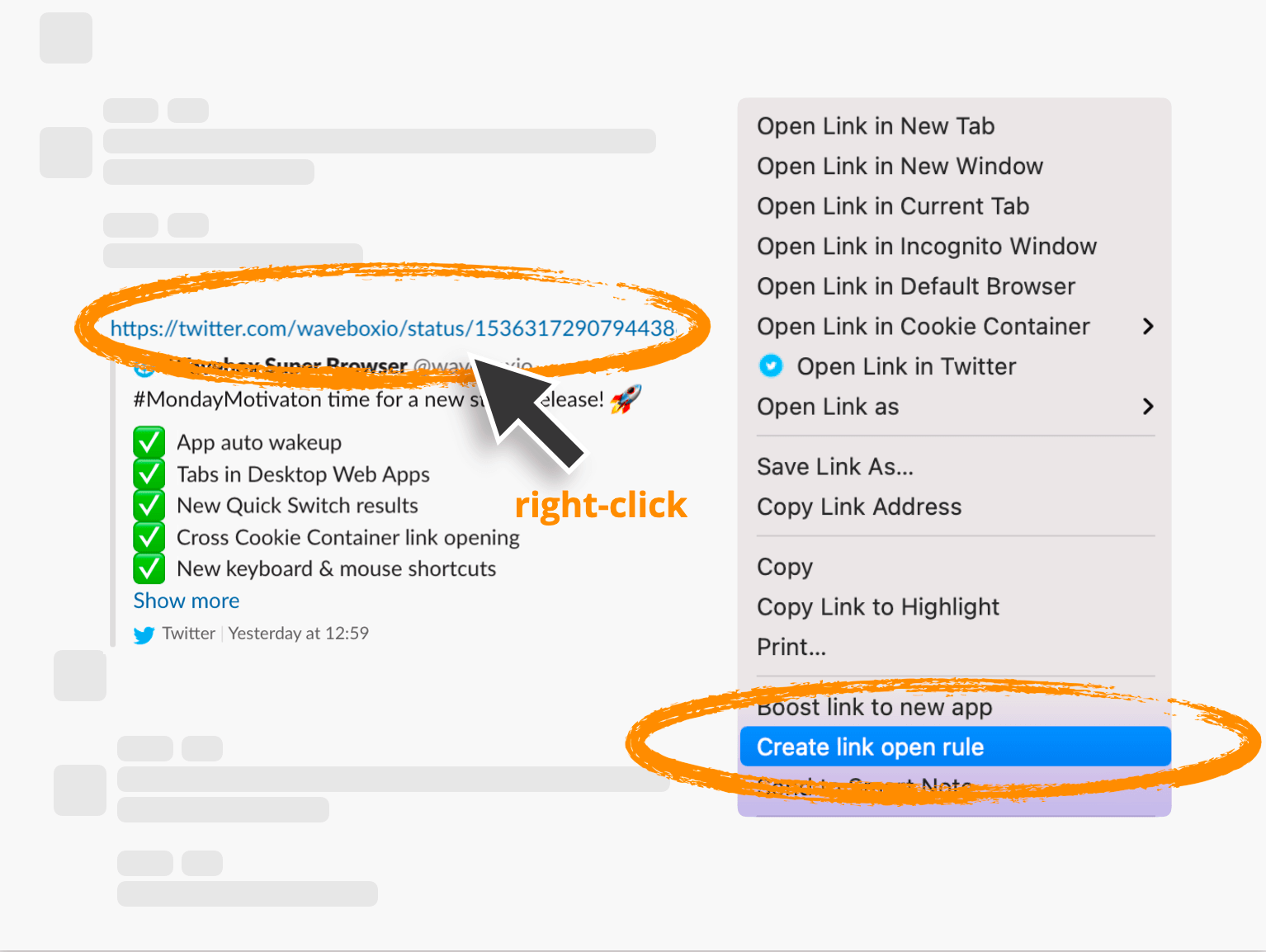 Also, in June, we added the ability to create on-the-fly link opening rules from the main Wavebox window. Right-click on any hyperlink, and select 'Create Link Open Rule' from the menu. This will automatically open Settings for you, with a new rule created. Read more.
Also in June: Sticky notifications, create link open rules on the fly, we launched our Affiliate Program and added categories to the Quick Switch Search box.
JULY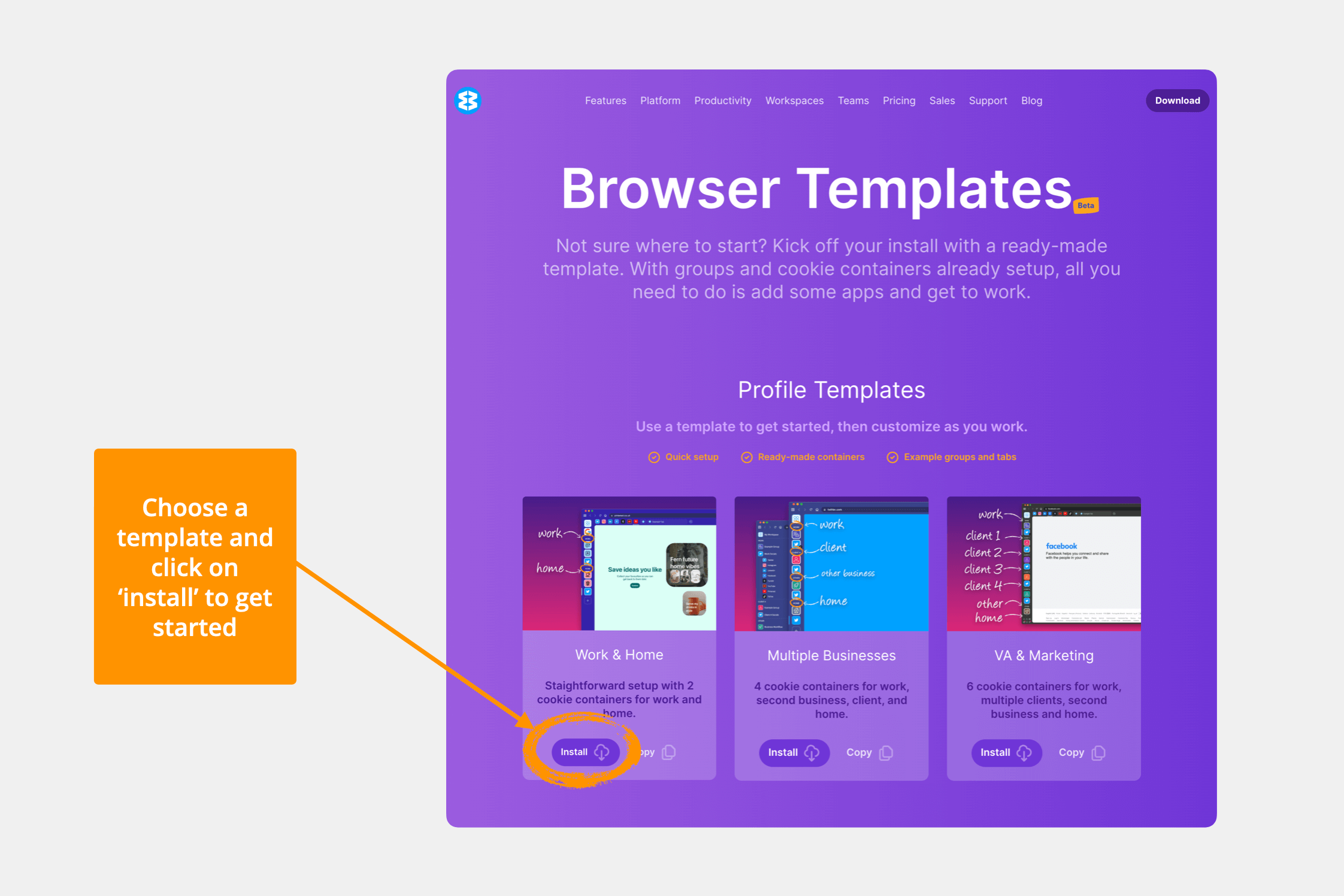 🖼 Templates for Profile and Group Sharing
In July, we launched Templates, a new feature for sharing Wavebox groups and profiles with co-workers, colleagues, friends, and new users. There are many applications for Template sharing, and you can find some examples below. Read more
🕣 Share a time-saving group workflow you've created
📚 Share a group you've curated for research or campaign
🚀 Share a set of groups for onboarding new colleagues to your team
🔗 Share your profile to onboard new hires
👷‍♀️ Share a profile that's useful for others in your industry
🔗 Major Update to the Link Engine
Also in July we improved our Link Engine to provide even more control over where links open in Wavebox. We added a priority option to link rules, and the option to open certain links in different Wavebox profiles.
AUGUST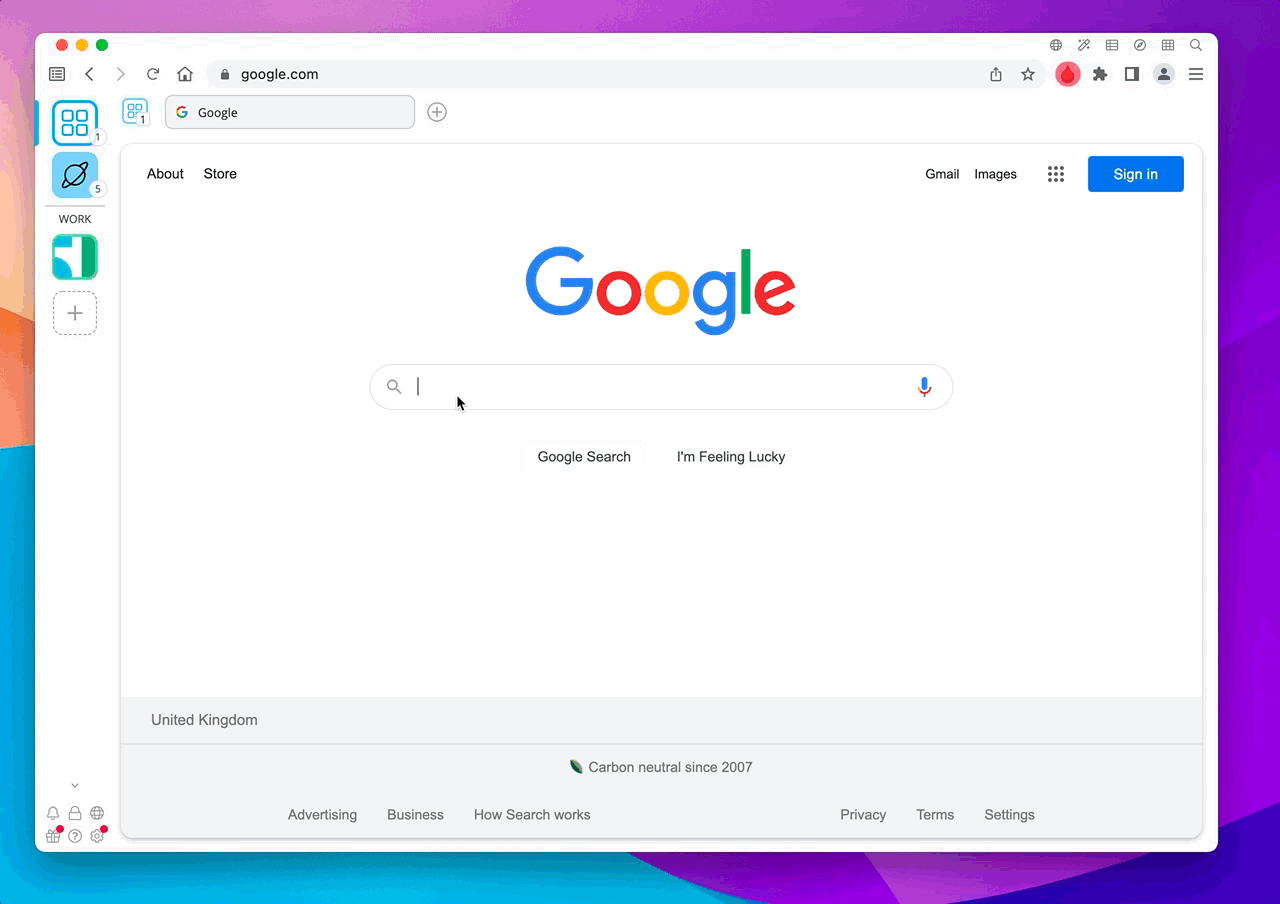 🔎 Side Search
In August, we were delighted to introduce Side Search — a similar feature to split-screen in that it displays search results in a right-hand panel with the corresponding web page on the left. You can click each search result and view the webpage simultaneously without clicking backwards and forwards. When you've found the link you want, just right-click to open in a new tab or window and close down the side panel and continue your work. Read more
SEPTEMBER
🎓 KnowHow Articles
In September, we published a series of articles on the blog to help new and existing users to learn more about Wavebox's main features. There are 14 KnowHow articles so far, covering everything from sleep to containers. More articles are being written now, with related YouTube videos on the way. To catch up on the series so far, click here.
OCTOBER
☁️ Profile Sync across Computers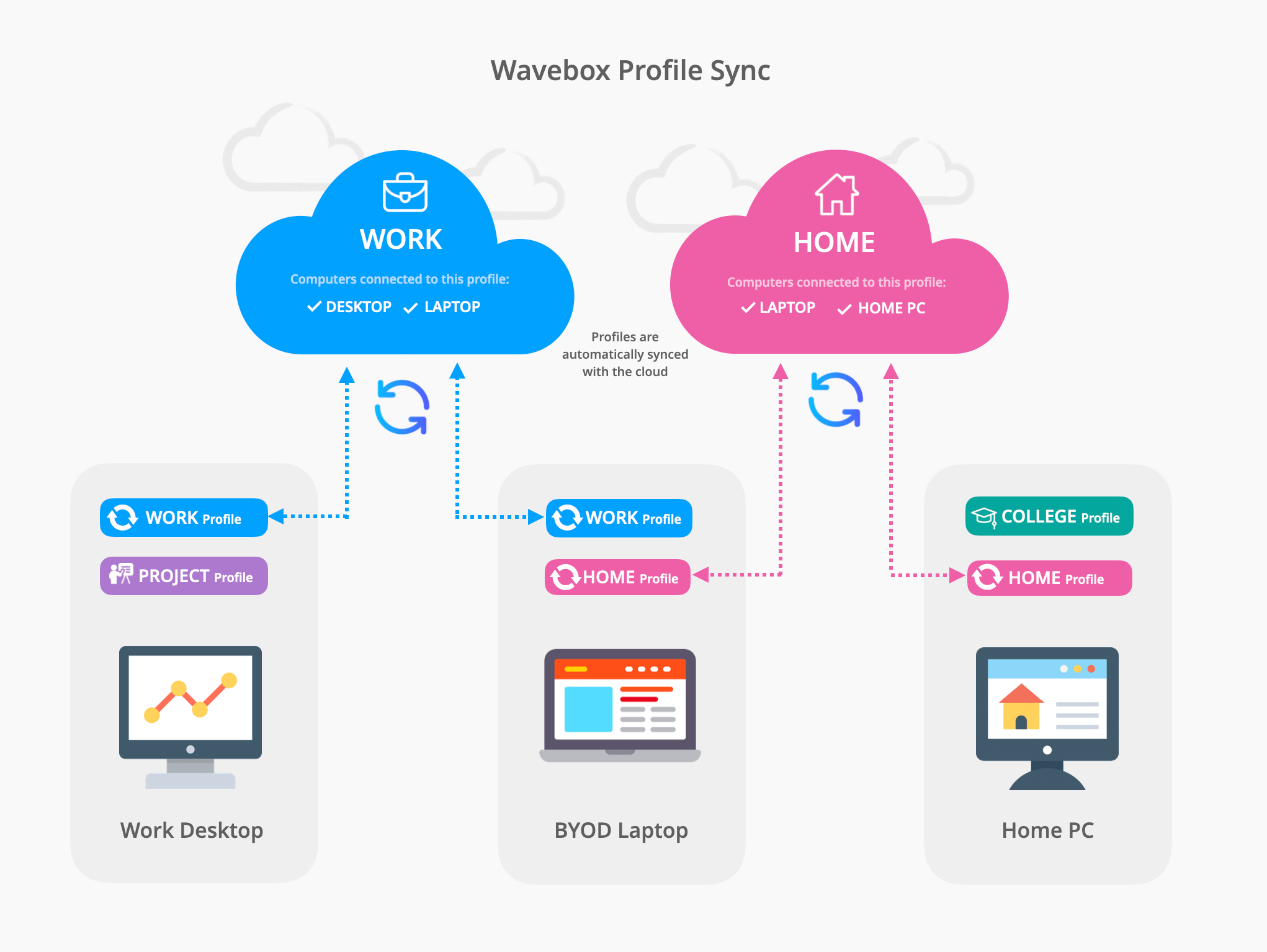 New to Wavebox Beta in October was Profile Sync, a long-awaited feature that allows you to connect your computers to a Profile in the cloud, so they all stay in sync. Profile Sync will soon be automatically set up for all new users, and existing users can follow a short wizard to get set up. Profile Sync is still undergoing rigorous testing, with an official launch planned for the New Year.  Read More
NOVEMBER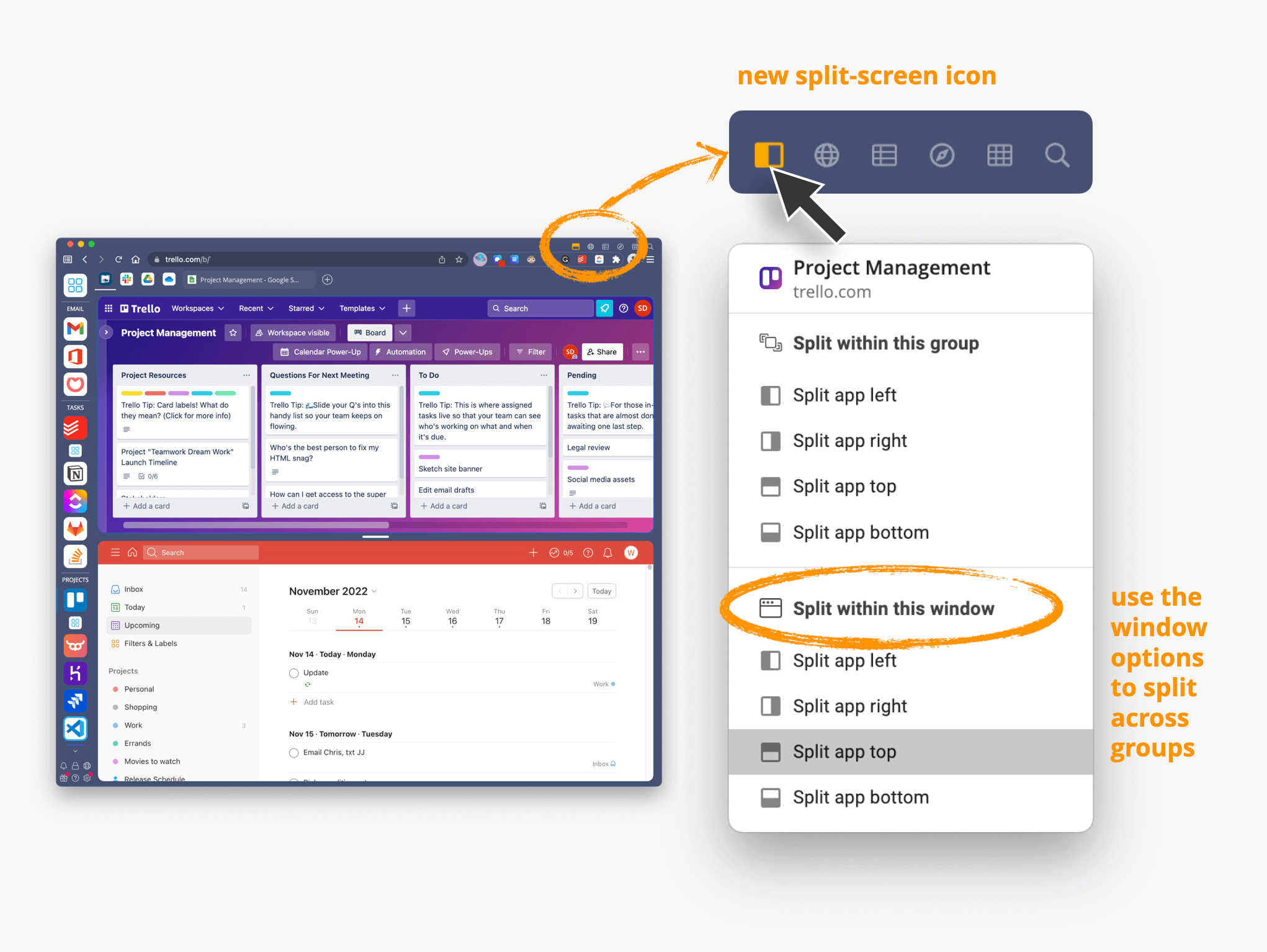 🖖 Split- Screen Updates and Ctrl+Tab
In November, we re-launched split-screen with support for working across groups. You can now click on the new title bar icon (top-right) to choose your options. Perfect for multi-taskers and those who regularly work across multiple accounts of the same type. For example, you can now view two Google Calendar apps alongside each other.  Or, if you have webdock groups set up for each of your clients, you can now multitask in two client accounts, side-by-side. Read more.
DECEMBER
♫ New Font and Podcast
Have you spotted it yet?  In the first week of December, we changed our app's default font from Open Sans to Be Vietnam Pro a Google Font designed by Lam Bao, Tony Le, Vietanh Nguyen.  We think it makes the right-click and tooltip menus clearer and easier to use.
December has also seen the launch of our new tech podcast called Work Life Browser. The Work Life Browser podcast is for existing and new users who want to learn more about Wavebox– what goes on behind the scenes, how we do our updates, Chromium releases, tips, tutorials, and news on forthcoming features. Catch up with the first couple of episodes on Spotify. Read more
---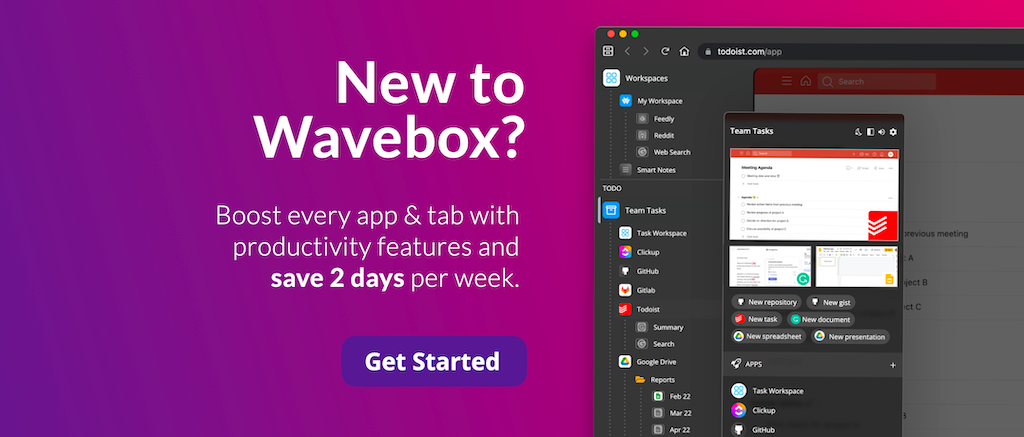 If you're not using Wavebox yet, why not download for macOS, Windows or Linux and save 90 minutes each day by having better navigation and automated workflows across all your favorite web tools.