Power-up your apps.
Transform your web tools into a single suite of desktop apps.
All your email accounts, collaboration & project apps and messaging tools in one organized place. You and your apps will work better togther.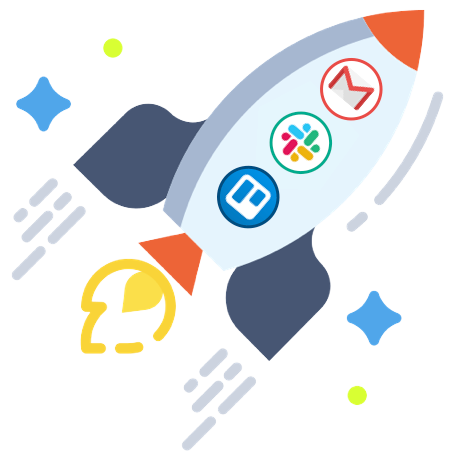 5 ways to get organized in Wavebox.
1. sidebar & top toolbar
Bring all your daily apps together in sidebar groups. Then navigate between them using the top toolbar. Simple, clear & fast.
2. workspaces
Create workspaces for quick access to frequently used apps and websites. Keep them private or share with your team.
3. recents & pins
Each app has a hover menu showing recently visited places. Click on the pin icon next to anything you want to save in the list.
4. bookmarks
Import your bookmarks from Chrome, or add new ones. Bookmarks appear in all secondary Wavebox windows, which also have tabs.
5. search
The top address bar doubles-up as an app-wide search. There's also a handy Wavebox search above your workspaces.