Wavebox API
Wavebox is quickly becoming the productivity app of choice for busy people using web apps. We're working swiftly to keep up with requests for integrations. Help us to make sure your app is supported.
Integrate your App 
Add your app to the Wavebox store and enhance its usability by using the Wavebox Service API.
Give users integrated notifications, badges and quick-search commands. Deliver the benefits of being always-available without the burden of always-running.
Add your Extension
Already part of the Chrome extension ecosystem? Bring your extension over to Wavebox with minimal effort.
Your users will have full use of your extension in Wavebox and we'll also feature you in the in-app extension directory.
Customise Wavebox
If you are a large enterprise, you can pre-load accounts and have custom enterprise branding in the app.
Give your enterprise its own controlled client for all the web apps you use within your organisation. Include custom services and integrations with our API.
Wavebox is open sourced on GitHub, so if you want to try out some new ideas, add some new features, or just like to build things from source, we're here to support you. The code is well documented and is an actively maintained repository. Pull requests are welcomed and we have some cool Wavebox goodies available for everyone who contributes.
Create
Get involved by building on top of Wavebox to support the things you care about and the tools you use day-to-day.
Support
Get involved by helping existing Wavebox users to resolve issues.  If you've already found a solution, then share your joy!
Contribute
Get involved by editing and writing code.  If you want an integrated account or need a new extension, then take the next step!
Trusted Technology
Wavebox is available for Windows, Linux and macOS, and built using the world's most trusted platforms.  Share in our passion for tech that never stands still.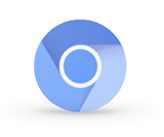 An open-source Web browser project started by Google, to provide the source code for the proprietary Google Chrome browser.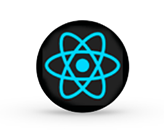 A JavaScript library for building user interfaces maintained by Facebook, Instagram and a developer community.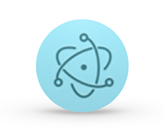 An open source framework, now maintained by GitHub, for the development of desktop GUI applications.
Got an App to add to our Directory?